who supplies my business gas
Who supplies my business gas?
Switching to a better business gas deal is easy with the tech-enabled experts at Bionic. We use smart data to cut down on the amount of form-filling you need to do, and we'll talk you through your options to make sure you're on the very best deal.
But it always helps to know a little bit about your current energy deal, especially the name of your current supplier. Here's all you need to know.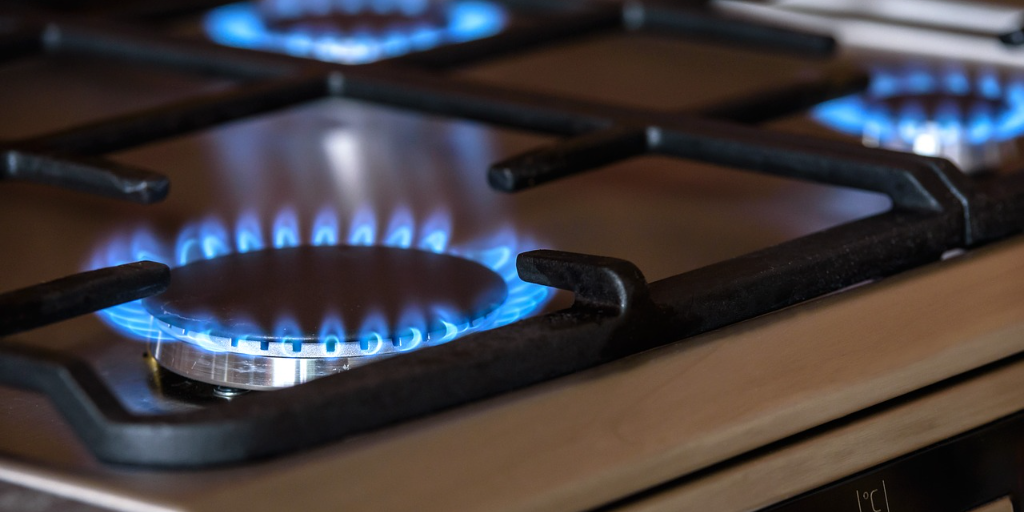 Why do you need to know who your gas supplier is?
You might think it's not important to know who supplies the gas at your business premises. But if you know nothing about your gas supply, there's a high chance that you'll be overpaying for your business energy.
In case you weren't already aware, loyalty doesn't pay when it comes to gas and electricity. Just as with your household energy supply, business energy providers will put you on more expensive rates the second your fixed deal contract expires.
If you don't know who supplies your business gas, there's a good chance you won't know when your contract is set to expire.
It's not all about getting the best price, though. As a business owner, you need to make sure you're with a supplier that can meet the needs and demands of your business.
It's also important to choose a supplier that offers a good level of customer support in case something goes wrong with your billing or supply – it's one thing losing power at home but losing power at your workplace could be catastrophic for your business.
You should also have your gas supplier's details to hand in case there's an emergency and you need to call an engineer. If you think you have a gas leak or can smell gas, clear out your building and phone the National Gas Emergencies number on 0800 111 999. You should also let everyone else in the surrounding area know.
How to find out who supplies your gas
When you compare business energy and switch with Bionic, we use smart data to find out as much information as possible on your current energy deal. This lets us save you the time and hassle of filling out loads of forms online. We can find out who your current supplier is and compare deals, even if you don't know.
There are a few other ways to find out who your supplier is:
Check your latest bill – Your latest business energy bill will show the name of your current gas supplier, along with other information about your contract. This includes how much your unit rates and standing charges are, your account number, the name of the plan that you're on, when it is due to renew, and a contact number to discuss your plan.
Check your emails – Most energy suppliers now offer paperless billing, which means your energy contract is handled online via email and your supplier's website. If you can't find a paper bill, it's worth searching your emails for things like 'business gas', 'gas supply', or even just 'gas' or 'energy'. If there's nothing in your inbox, run the same searches on your spam, junk and trash folders.
Contact the local distribution company - You can contact the Meter Number Helpline on 0870 6081524 or use the Find My Supplier website. But before you do, you'll need to find out what your Meter Point Reference Number (MPRN) is. This is a unique code that identifies your property and its gas supply. To find your MPRN, check on your meter for a number between six and 10 digits. You'll also be able to find your MPRN number on a gas bill, usually listed under 'Details of charges' and listed as 'Meter Point Reference'.
If Bionic sorted your last energy contract, you can give us a call and we'll be able to tell you who you're with. We currently work with the following panel of trusted UK gas suppliers:
If your business uses 55,000 kWh or more of gas a year, you'll be classed as a large business by suppliers. This means your supply will be handled differently. To find out more, check out our guide to large business energy and give our tech-enabled energy experts a call on 0800 077 3701.
How to find the type of business gas contract you signed up for
When you know who supplies your energy you'll then be able to find out the type of business energy contract you're on. You can do this by getting in touch with your supplier or with the tech-enabled experts at Bionic.
There are a number of business energy tariffs your business could be signed up to, but if you've just moved into new business premises or let your last deal expire without signing a new one, you'll be on deemed or out-of-contract rates.
These rates will be among your supplier's most expensive, so it's important you compare and switch as soon as possible. The good news is you can switch away from deemed and out-of-contract rates at any time.
What's the difference between a supplier and a distribution network operator (DNO)?
Your energy supplier is the company you pay your gas bill to. They are the company that buys the wholesale gas to sell to you over the course of your energy contract.
Gas distribution network operators (DNOs) run the local gas pipes that supply your business property. The cost of running and maintaining this network is covered by the standing charge on your bills. If the cost of paying the DNO is shown on your bill, it will be under the distribution use of system (DUoS) charge.
How to check your DNO
Check the table below to find out who the DNO is for your region, or enter your postcode at the Energy Networks Association website.
There are eight gas distribution network operators in Great Britain, owned by four ownership groups, as below:
| | |
| --- | --- |
| Distribution network owner | Distribution network operator region |
| Cadent Gas Ltd | East of England, North London, North West, West Midlands |
| Northern Gas Networks Limited | North East, Northern England |
| SGN | Scotland, Southern England |
| Wales & West Utilities Limited | Wales and West |
When should you switch your gas suppliers?
There's never really a bad time to switch energy supplier and save money, but the way business electricity and gas deals work mean there is a limited window of opportunity during which you can compare deals and make the change.
This is known as your switching window. The length of your switching window will depend upon the supplier you're with and the type of contract you're on, but it usually starts between one and six months before your current deal is due to expire.
Although you can compare deals and sign a new contract with your current supplier or a new one during this window, the switch won't actually take place until your existing deal ends. Even so, as energy prices are generally on the up, it often makes sense to compare deals and sign up for a new deal and lock in lower rates as soon as possible.
What if you're moving business premises?
If you've moved business premises, you should switch your gas supplier or arrange a new deal as soon as possible.
Although arranging a new energy deal probably won't be top of your to-do list when moving your business into a new property, it's worth prioritising it. When you move into new commercial premises, the gas supplier for that property will place you on its out-of-contract rates. Also known as 'deemed rates', these are always among the highest around.
It's not all bad news if you find yourself on deemed rates though, as you'll be able to switch business energy at any time, with no need to give a notice period and no risk of being hit by no termination fees. If you've recently moved into a new property, check out our guide to moving business premises.
How to switch business gas suppliers
If you're ready to switch to a better business gas deal, give the tech-enabled experts at Bionic a call for free on 0800 280 8056.
We'll take the time and hassle out of comparing rates and talk you through your options on a quick call. Commercial energy contracts don't offer a cooling-off period, so it's important to know exactly what you're signing up for before you finally do. Our experts are on hand to make sure you get the right deal from our panel of trusted suppliers.
To start a gas comparison, call 0800 280 8056 or leave your postcode in the box on the right and we'll call you back.