business gas and electricity tariffs explained
Why compare business energy tariffs?
Energy prices are still very unpredictable, but as a business energy user, you could still save money by switching suppliers. ☎ If you're concerned about energy prices, call us on 0800 156 0899
Most people compare business energy tariffs simply to save money. Switching to a business gas and electricity deal that's been designed for your exact needs could save you hundreds, if not thousands, of pounds every year.
This is especially true if you've never switched before or you've let an existing deal expire without sorting a new one. If this happens, your supplier will place you on its out-of-contract rates, which can be twice as much as contracted rates.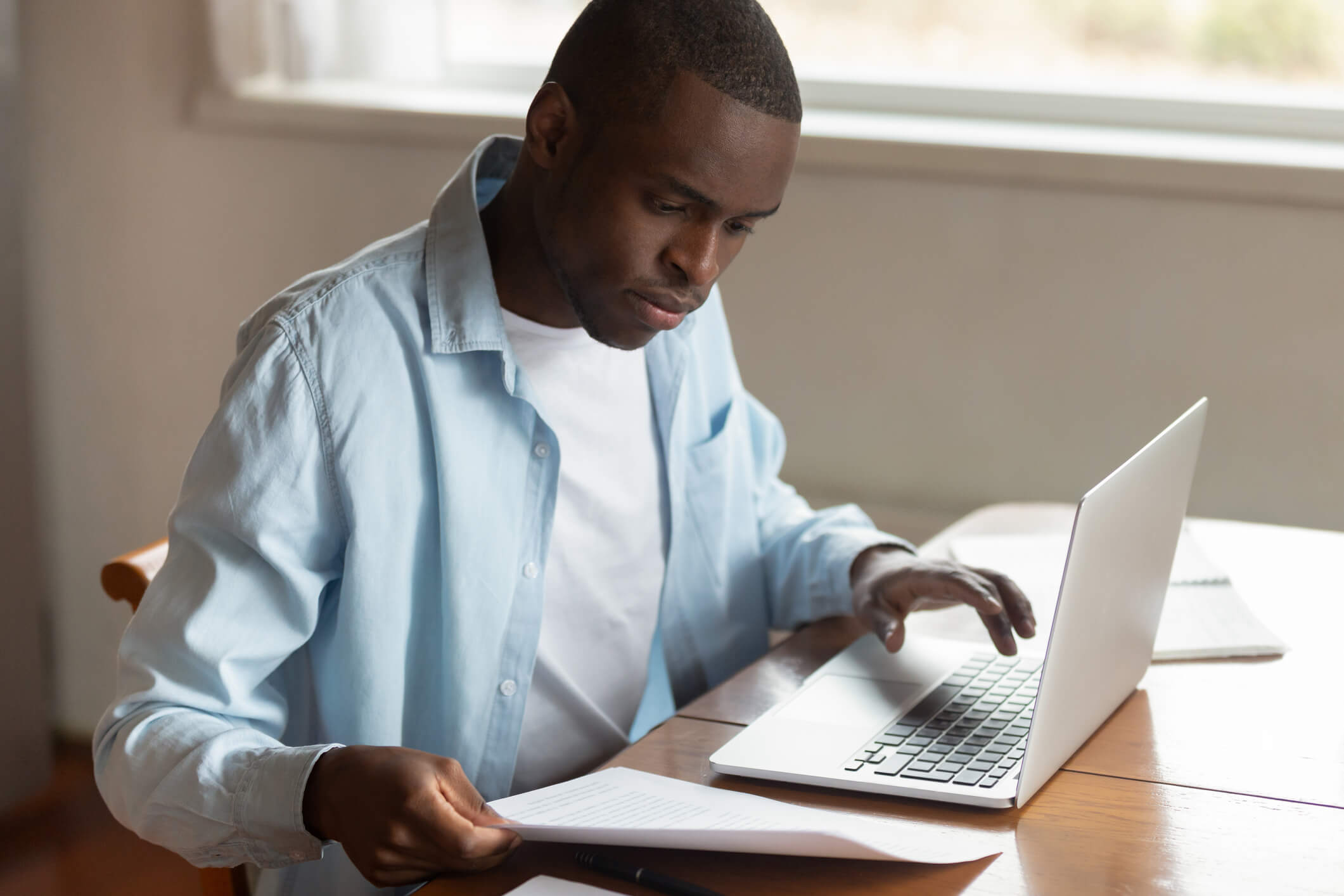 But before we take a closer look at the types of energy deals on offer to business owners, let's confront the elephant in the room - why are energy prices always rising?
What affects business energy prices?
It might feel like energy prices are always rising, but they actually fluctuate quite a bit, which can make the timing of your switch all the more important. To help make sure you're on the best deal, our tech-enabled experts will monitor the rates on our panel of trusted suppliers against the market trends.
But why do prices fluctuate so much? There are a number of reasons why prices go up and down, ranging from an increase in demand to a natural disaster or conflict in an oil-rich country. Right now we're seeing energy prices hit record highs - to the point where some suppliers are temporarily pulling out of the market - one reason for soaring rates is that a fire at a National Grid site has knocked out the main power cable that imports electricity to the UK from France.
For more information, check out our blog What is going on with energy prices in the UK?
Here are some more things that affect the rates you pay for business electricity and gas:
An increase in demand - Energy prices dropped to record lows during the first lockdown of 2020, as industrial energy demand plummeted. But as things slowly get back to normal and the demand for power increases again, so the prices go back up. In fact, the cost of energy has risen by 50% over the last six months and gas prices have hit a record high.
Global events - It sounds unlikely, but uncertainty in a country thousands of miles away can affect the cost of a cuppa in the UK. Oil prices are influenced by global events, and it can all come back to supply and demand - if there's conflict, uncertainty, or a natural disaster in a country that produces oil or gas, this will limit production and accessibility, which then pushes up prices. For example, the 2011 conflict in Libya, caused oil prices to jump to a two-and-a-half-year high. And in 2019, a political crisis and U.S. sanctions on Venezuela have caused a spike in oil prices that pushed up global gas and electricity prices.
The strength of the pound - As with any commodities, fluctuations in currency value can affect the cost of gas and electricity. As the UK imports a lot of its energy from Europe, the strength of the pound against the euro plays a part in costs. If the pound is strong against the euro, then gas and electricity prices should fall as energy is cheaper. If the pound is weak against the euro, prices are likely to rise. This is one reason why we expect energy prices to rise as the impact of Brexit begins to kick in.
The weather - There are a couple of ways the weather can affect energy prices. A cold winter - like the Beast from the East in 2018 - increases the demand for energy to heat our homes and workplaces and so prices go up. But as we're using more and more renewable energy sources - Britain is the world's biggest offshore wind generator, making up almost 40% of global capacity - a drop in wind means more natural gas is diverted to power stations, leading to increased prices. You also need to bear in mind that energy suppliers buy wholesale gas and electricity in advance, and prices are linked to forecasts. This means that if a ten-day forecast suggests that there will be particularly good weather, then short-term forward prices will probably drop fall. Long-term temperature forecasting is more difficult, but can still affect prices.
The energy price cap - Introduced to end 'rip-off' energy prices, the energy price cap has merely succeeded in giving suppliers a baseline they can use for their energy prices. As predicted by many before the cap kicked in, prices are bunching around the level of the cap, which means there are fewer and fewer competitively-priced deals, even if you switch to a fixed rate tariff. Although the price cap only directly affects domestic energy customers, prices have risen right across the board. There is no price cap on business energy. Government support for business is only on business energy unit rates.
The factors listed above are the main things that affect wholesale energy prices and, in turn, the rates you pay to your business energy supplier.
But there are other things that add to the cost of your business energy bills, like distribution and transport costs, Climate Change Levy (CCL) payments, and VAT. For more on these costs, check out the Bionic guide to understanding business energy bills.
Now you know more about what affects energy prices, here's how to make sure you're on the best deal.
What are out-of-contract rates?
Out-of-contract rates are a default tariff that your supplier uses when:
Your current contract has ended and you haven't arranged a new one with your existing energy provider or another supplier.
Your switch to another energy supplier has been delayed, meaning there's a gap between the end of one contract and the beginning of another.
The only way to avoid paying out-of-contract rates is to sign up to a new energy deal, either with your current supplier or a new one.
The simplest way to get an energy deal that meets the unique demands of your business is to let the tech-powered experts at Bionic do the leg work for you. We work closely with a selected panel of trusted energy suppliers, to make sure you get great rates and outstanding service.
And, unlike brokers and price comparison websites, Bionic uses smart technology to speed up the energy price comparison process, meaning we only need your business postcode to compare business gas and electricity tariffs and help you switch to a better deal.
Our experts will guide you through the whole energy comparison and switching process, but it always helps to have as much information to hand as possible in advance, including an idea of the type of tariff you want to switch to.
What types of business energy tariffs are available?
Before you start your comparison, it's worth knowing that there are different types of business gas and electricity deals available, here are your main options:
Fixed-term business gas and electricity tariffs
A fixed-term tariff usually lasts between one and four years, during which time the unit cost and standing charges stay the same. Although your bills will still vary depending upon how much energy you use, the actual rates you pay are fixed for the term of the deal.
Fixed-term deals are the most popular type of energy tariff for businesses, as they are an effective way to protect against price hikes, and fixed rates can help with budgeting.
Switching with Bionic means you'll never have to worry about being automatically rolled onto more expensive rates at the end of the term - we'll keep an eye on your contract end dates and find the best deal for your business, year after year.
Blend and extend tariffs
These deals are a bit more complex than fixed-rate deals, as they allow you to extend the length of your current contract with the same supplier, who will then reward your loyalty with lower rates.
This type of deal can help you cut the amount you pay for gas and electricity. It could be a good fit if you're happy with your current supplier, but you'll probably be able to get even cheaper rates by switching to another supplier.
Flex approach tariffs
If you run a larger business, it might be worth bulk buying your energy in advance, so you know how much you've paid when it comes to using it. On a flex approach contract, you can take advantage of favourable wholesale rates by buying your energy for the months or years ahead, usually when costs are low.
Although this can save money over the long term, it can be a risky strategy that can see you out of pocket if you're caught out of contract when energy prices are high.
Pass through tariffs
A pass-through tariff splits your bill in two between the wholesale energy costs, which is fixed, and the other elements that make up the unit rates, which vary. This means that things like Transmission Network Use of System (TNUoS) charges, National Grid levies and charges for the Smart Export Guarantee can all change up to four times every year, the idea being that the supplier passes these non-commodity costs direct to you and the risk that these may increase over time.
These tariffs are more suited to educated buyers who don't need as much price certainty.
What is a good rate for business energy?
Energy prices have never been so unpredictable, which makes it almost impossible to work out exactly what a good rate is for business energy. You can find out more about what's going on with energy prices at the Bionic blog, but check out the tables below to get a rough idea of the price ranges that different-sized businesses can expect to pay.
What are the average business electricity prices per kWh in 2023?
| | | | |
| --- | --- | --- | --- |
| Business size | Annual usage | Unit price per kWh | Daily standing charge |
| Micro Business | 5,000 to 15,000 kWh | 30.0p | 92.3p |
| Small Business | 15,000 to 25,000 kWh | 29.3p | 84.0p |
| Medium Business | 25,000 to 55,000 kWh | 30.1p | 73.8p |
| Large Business | More than 55,000 kWh | 27.8p | 68.4p |
What are the average business gas prices per kWh in 2023?
| | | | |
| --- | --- | --- | --- |
| Business size | Annual usage | Unit price per kWh | Daily standing charge |
| Micro Business | 5,000 to 15,000 kWh | 11.2p | 58.1p |
| Small Business | 15,000 to 30,000 kWh | 9.9p | 40.1p |
| Medium Business | 30,000 to 65,000 kWh | 9.5p | 67.6p |
| Large Business | More than 65,000 kWh | 9.1p | 68.7p |
Note: Rates and bill size may vary according to your meter type and business location. The prices you're quoted may be different from the averages shown. The figures shown are the average unit rates and standing charges quoted by Bionic per business size from November 1 to November 14, 2023. Rates do not include any Energy Bills Discount Scheme discount.
To find out how much energy a business like yours should be using, see our guide to average business energy consumption.
Are business energy prices capped?
There is currently no cap on business energy. This means that suppliers can increase their out-of-contract rates by as much as they need to in order to cover their increased costs. You can find out more about the energy price cap at the Bionic blog.
What is the difference between business energy and household energy?
There are a number of ways that business energy contracts differ from domestic energy deals​, including:
​There are no 'off-the-shelf' business energy tariffs. All contracts are bespoke and designed to meet the needs of the individual business​
Business energy contracts are fixed-term with no option to terminate early. Unlike domestic energy deals, there's no cooling-off period with business energy. It's important to make sure you know the terms of your contract before you sign.​
New business energy contracts can be signed up to ten months before the current contract's end date, but the new contract won't start until the current one has ended.​ Domestic energy users can switch to another contract at any time. They might be hit with an early exit fee unless their contract has entered its final 49 days.
Businesses can get gas and electricity from the same supplier but there is no dual fuel option.
The rules are slightly different if you work or run your business from home or if you're classed as a micro business. To find out more, check out our guide micro business energy.
Are business energy tariffs cheaper than household energy tariffs?
Although business energy bills are often more expensive than domestic energy bills, this is generally because businesses use more energy.
But a number of costs go into making up the total amount you pay for energy each month, including social and environmental costs. To work out whether business energy tariffs are cheaper than household ones, it's worth looking at those costs that are standard on both types of bills:
Unit costs - This is the amount you pay for the energy you use and rates are usually cheaper for business users and domestic customers. As a business customer, the unit rate you pay is determined by the size of your business, the amount of energy it uses, and the length of your contract. Domestic energy users generally pay a set amount based on the type of fixed-rate tariff they choose.
Standing charge - This is a fixed daily amount that you pay regardless of the amount of energy you use. This covers the cost of supplying gas and electricity to your premises and keeping it connected to the energy network. This cost is often more expensive for business energy users.
VAT - This is usually the biggest cost difference between business and household energy bills. While households pay a rate of 5% VAT on energy bills, VAT on business energy bills is 20%, although a discounted VAT rate of 5% is available for certain businesses. Find out more at our guide to VAT on gas and electricity for business.
What to consider when choosing an energy deal
Whichever type of tariff you choose, you'll need to bear in mind that business energy suppliers don't offer dual fuel deals - even if you agree to a gas and electricity deal with the same supplier, these will still be two separate energy contracts.
And consider that the rates you pay will depend upon a number of factors, including how much energy you use, where your business is located, and its financial situation - a poor credit score could see you paying higher rates, as your business is seen as a higher risk.
How to quickly compare business gas and electricity deals
The quickest and easiest way to find the best business energy deals is to speak to the tech-enabled human experts at Bionic. We can find the best business gas and business electricity tariffs for your business in a matter of minutes - to get started, pop your postcode in the box on the right or give us a call on 0800 086 1326.
And remember, we can help with all your business essentials, including insurance, finance, phone and broadband.