Valda Energy reviews, prices and tariffs
Valda Energy is one of the newest business energy suppliers on the market. A specialist in small business energy supply, Valda Energy offers competitively priced energy deals along with easy-to-use account management tools and reliability.
Who is Valda Energy?
Valda Energy is an independent commercial energy supplier that began trading in April 2019. It promises a better service for business energy customers, by speaking in simple language, offering transparent billing and competitive rates for both business gas and business electricity.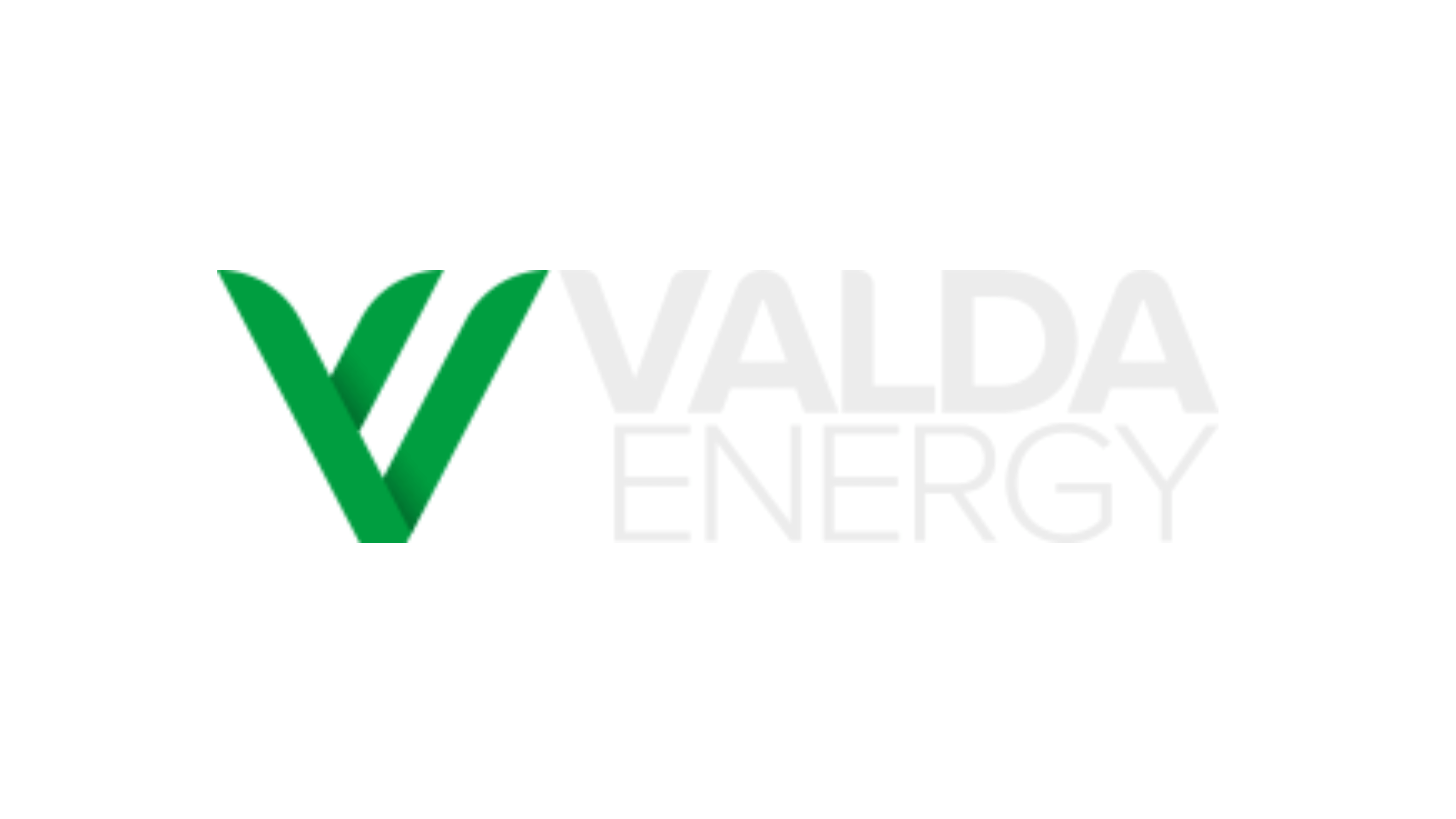 Valda Energy offers renewable energy, which it buys from independent renewable energy producers across Great Britain. The renewable electricity it sells is generated using technologies including solar, hydro, wind and anaerobic digestion.
If you choose Valda Energy for your business energy supply, you'll be able to access your account details online or by using the Valda Energy app.
What services does Valda Energy offer?
Valda Energy supplies gas and electricity to small and medium-sized enterprises (SMEs).
If you're moving business premises, you can switch to Valda Energy. If your new business property needs a new connection, you'll need to arrange this with your local Distribution Network Operator (DNO).
Once you've sorted your supply, you'll get a new MPRN for your gas meter, and new MPAN, KVA and meter phase type for your electricity supply. Once you have these details, you can switch to Valda Energy.
Valda Energy also offers smart meters for business energy users that sign up to its SmartChoice tariff. You can find out if you need a new smart meter when you call for a quote.
What tariffs and rates does Valda Energy offer?
The rates and tariff type you're offered when you switch to Valda Energy will depend upon your business and its current circumstances. Your contract will have a minimum period of supply, which is usually one, two, or three years. This is your fixed-term period, and you won't be able to switch suppliers during this time.
But you will be able to sign a new deal with Valda or another supplier once your contract enters its switching window. This can be up to six months before your contract's end date and renewing six months before your deal finishes could save you up to 20% compared to leaving it later.
One of Valda Energy's unique selling points is that its SmartChoice product promises that customers will be able to access competitive rates, regardless of their credit score.
How to contact Valda Energy
There are a couple of ways to get in touch with Valda Energy, including:
By phone – Call 0330 124 2023 for new quotes or call 0330 390 4510 for customer services. Lines are open from 8am to 6pm, Monday to Friday.
By post - Valda Energy, Unit 11,
Talisman Business Centre,
Talisman Road,
Bicester,
OX26 6HR
Email - Fill in this contact form to get in touch with customer services
Valda Energy supplies gas and electricity to businesses right across the UK.
What is Valda Energy's green policy and fuel mix?
Valda Energy places an emphasis on sustainability and its carbon emissions are among the lowest of any UK energy supplier. Here is a breakdown of Valda Energy's environmental impact:
| | | |
| --- | --- | --- |
| Environmental Impact | Electricity supplied by Valda Energy | UK average (for comparison) |
| CO2 emissions | 0 g/kWh | 205 g/kWh |
| Radioactive waste | 0.00000 g/kWh | 0.00116 g/kWh |
Valda Energy also supports British renewable entrepreneurs. It buys renewable energy from independent energy producers across Great Britain. This means that Valda Energy has a 100% renewable energy fuel mix, as below:
Electricity sourced from the following fuels:
Electricity supplied by
Valda Energy
UK average (for comparison)
Coal
0.0%
2.7%
Natural Gas
0.0%
38.2%
Nuclear
0.0%
16.1%
Renewables
100.0%
40.3%
Other
0.0%
2.7%
Total
100.0%
100.0%

The tables above show more details regarding the fuel mix for Valda products from April 2020 to March 2021.
What is Valda Energy's cancellation policy?
As with all business energy contracts, there is no cooling-off period. This means that once you sign up for a commercial energy deal, you don't have the option to cancel the contract.
Valda Energy reviews
At Bionic, we only work with a trusted panel of energy suppliers who offer great service and supply alongside competitive rates.
Valda Energy is rated 'Great' on Trustpilot with an average of 3.8 stars.
Of the 456 customer reviews left on Trustpilot, 69% are Excellent, 2% are Great, 3% are average, 1% are poor and 25% are Bad.
It seems most people are happy with the level of service and communication. Those who've had issues with Valda Energy seem to have trouble with billing, most notably the time it takes for money to leave their account once bills have been generated.
You can see for yourself on the Valda Energy Trustpilot page.
Valda Energy FAQs
If you have any questions about Valda Energy that we've not covered here, you might be able to find the answer in the FAQ section of the Valda website.
Some of the most common questions from Valda Energy customers include:
Who owns Valda Energy?
Valda Energy is an independent, UK-based business energy supplier. Steve James became the chief executive officer in April 2019 and is still the CEO of Valda Energy.
Do I get a smart meter with Valda Energy?
All businesses in the UK are being encouraged to install a smart meter. This will guarantee accurate billing and also help you see how, when, and where you're using the most energy so you can take steps to cut your consumption.
How long will it take to fit my smart meter?
It usually takes about an hour to fit a smart meter, and you'll need to prepare for your gas and electricity being switched off for up to 40 minutes.
What if my smart meter is faulty?
If you're having any issues with your smart meter, get in touch with Valda Energy customer services team on 0330 390 4510. Lines are open from 8am to 6pm, Monday to Friday.
How to switch to Valda Energy
Valda Energy is on the Bionic panel of trusted UK energy suppliers. This means you can switch to Valda Energy by getting in touch with our tech-enabled experts.
The advantage of switching with Bionic instead of going directly to the suppliers is that we can compare quotes from right across our panel to make sure you're getting the right deal from the right supplier.
Although Valda Energy might be best for your business, there's no harm in taking a look to see if you can get better rates elsewhere. We only need your postcode to run a business energy comparison, and our experts will talk you through the results to make sure you get our best deal.
Alternatively, you can switch to Valda Energy by getting a quote from the website or giving the switching team a call.
To compare business energy, give us a call on 0800 086 1459 or pop your postcode in the box on the right and we'll call you back.
And remember, we can help you with all your business essentials, including business insurance, and business loans, as well as business phone and broadband, and VoIP.