TotalEnergies reviews, prices and tariffs
TotalEnergies has been in business for almost 100 years and is now one of the leading energy suppliers to UK businesses. The innovative products and competitive rates offered by TotalEnergies are designed to help businesses save money and hit carbon net zero by 2050.
Who is TotalEnergies?
TotalEnergies was created in 1924 to help France discover and develop oil and gas fields across the globe. The company entered the UK market in 1987 as AGAS but changed its name to Elf Business Energy in 1999 following a merger with Elf Aquitaine, a long-time shareholder in the company.
It then merged with Petrofina, from Belgium, and rebranded as Total in 2003.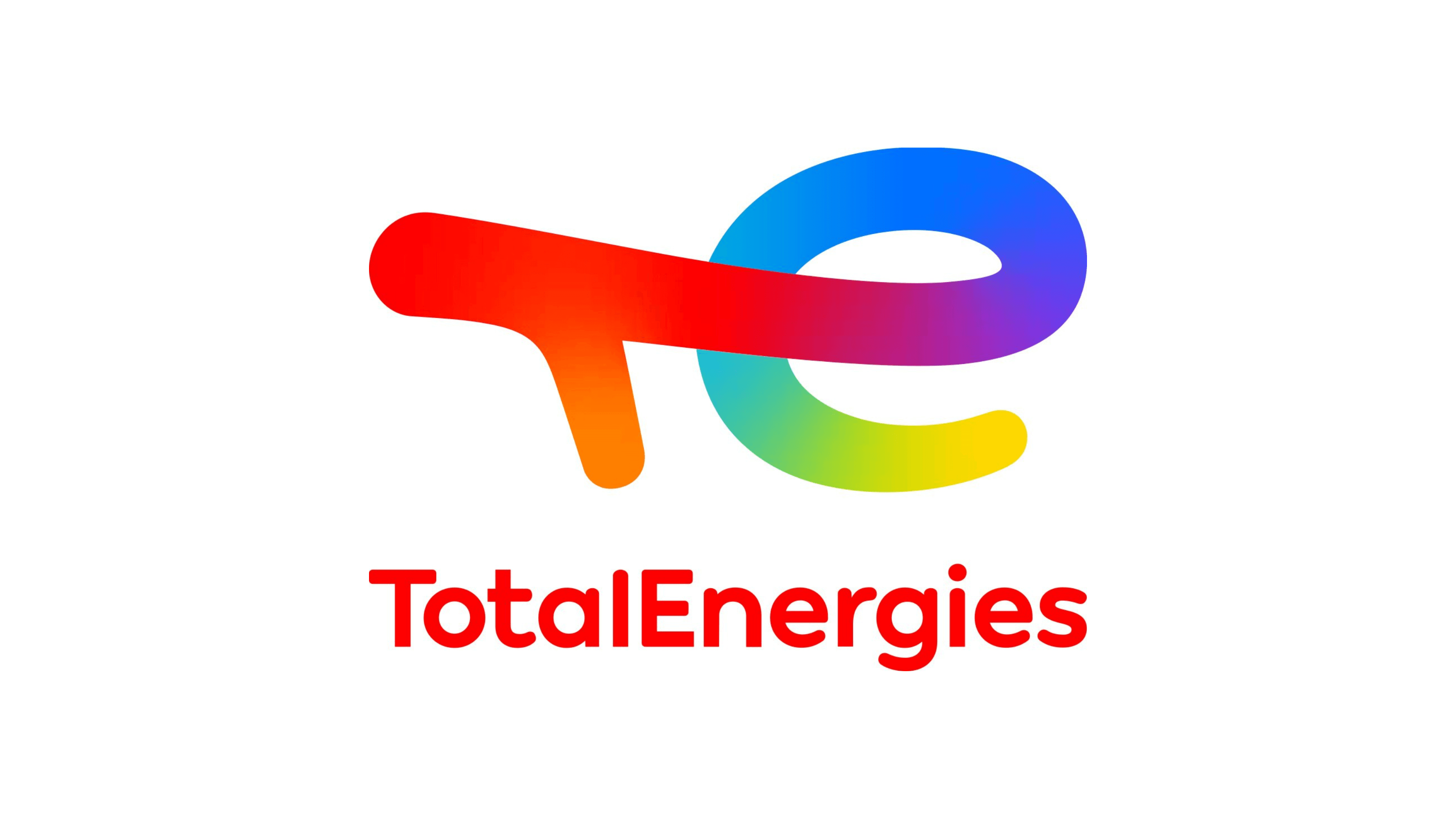 As a major player in global oil, this new group is driven by a powerful, more eco-friendly ambition than simply finding new oil fields – it wants to be a world-class player in the energy transition and reach carbon neutrality in all global activities by 2050.
This new ambition demanded a new identity for Total, and so it rebranded to TotalEnergies in 2021. This gave the group a new name and visual identity that better reflected its position as a broad energy company committed to producing and providing energies that are ever more affordable, reliable and clean.
TotalEnergies is now active in more than 130 countries and supplies more than 200,000 sites across the UK. It provides energy in all forms – oil, natural gas, electricity, hydrogen, biomass, wind, and solar – and sustainable development is at the heart of everything it does.
What services does TotalEnergies offer?
TotalEnergies provides gas and electricity to businesses of all sizes and specialises in providing power solutions to public sector organisations.
If you're moving business premises, you can switch to TotalEnergies for both gas and electricity. If your new business property needs a new connection, you'll need to arrange this with your local Distribution Network Operator (DNO).
Once you've sorted your supply, you'll get a new MPRN for your gas meter, and a new MPAN, KVA and meter phase type for your electricity supply. When you have these details, you can switch to Smartest Energy.
TotalEnergies also offers business energy smart meters and AMR meters. An AMR meter sends automatic meter readings to your supplier but, unlike a smart meter, it can't be used to monitor your energy usage.
What tariffs and rates does TotalEnergies offer?
TotalEnergies offers a range of gas and electricity tariffs to suit the needs of businesses of all sizes across all industries.
Fixed-rate – A fixed-rate energy plan locks in rates for the duration of the contract to provide budget certainty and protect against price rises. TotalEnergies offers fixes of up to five years, with renewable options available for businesses looking to go green.
Large businesses – If your business uses more than 10 GWh of gas or electricity a year (that's a spend of about £1 million), TotalEnergies offers a range of products designed to suit your needs. Along with a fixed price contract, there are non-commodity group charges, baseload, fully-traded, and a fixed flexi deal. This combines the advantages of budget certainty with having the flexibility to take advantage of market movements
Public Sector – If you're in the Public Sector, TotalEnergies can design and tailor bespoke products to meet the specific needs of your business.
TotalEnergies recommends that businesses pay bills by Direct Debit. It also offers a completely online product called Connect.
The rates and tariff type you're offered when you switch to TotalEnergies will depend upon your business and its current circumstances. Your contract will have a minimum period of supply, which could be up to five years, during which time you won't be able to switch suppliers during this time.
You can compare deals once your contract enters its switching window, which can be up to six months before your contract's end date. Customers that renew with Bionic six months before their deal finishes could save you up to 20% compared to leaving it later.
How to contact TotalEnergies
There are several ways of getting in touch with TotalEnergies, including:
By phone – Call 0207 339 8040 or 0333 003 7874
By post - TotalEnergies Marketing UK Ltd.
10 Upper Bank Street (19th floor)
Canary Wharf,
London,
E14 5BF
What are TotalEnergies' green policy and fuel mix?
TotalEnergies places an emphasis on sustainability and its carbon emissions are among the lowest of any UK energy suppliers. Here is a breakdown of TotalEnergies' environmental impact:
| | | |
| --- | --- | --- |
| Environmental Impact | Electricity supplied by TotalEnergies | UK average (for comparison) |
| CO2 emissions | 203 g/kWh | 205 g/kWh |
| Radioactive waste | 0.0007 g/kWh | 0.00116 g/kWh |
Some of the energy supply is supported by other sources, including coal, gas, and nuclear. Below is TotalEnergies' latest fuel mix breakdown.
Percentage of total




Electricity that has been sourced from the following fuels:
Electricity supplied by
SmartestEnergy
UK average (for comparison)
Coal
3.0%
2.7%
Natural Gas
39.0%
38.2%
Nuclear
5.0%
16.1%
Renewables
50.0%
40.3%
Other
3.0%
2.7%
Total
100.0%
100.0%
The tables above show more details regarding the fuel mix for our products from April 2020 to March 2021.
What is TotalEnergies' cancellation policy?
As with all business energy contracts, there is no cooling-off period. This means that once you sign up for a commercial energy deal, you don't have the option to cancel the contract.
TotalEnergies reviews
We only work with a trusted panel of energy suppliers who offer great service and supply alongside competitive rates.
TotalEnergies is rated 'Great' on Trustpilot with an average of 3.9 stars.
Of the 731 customer reviews left on Trustpilot, 65% are Excellent, 5% are Great, less than 1% are Average, less than 1% are Poor and 28% are Bad.
It seems most people are happy with the level of service and communication when dealing with TotalEnergies. Problems seem to be sorted quickly. Customers who have complained about TotalEnergies seem to have issues with switching and the cost of out-of-contract rates.
You can see for yourself at the TotalEnergies Trustpilot page.
TotalEnergies FAQs
Some of the most common questions from TotalEnergies customers include:
Who owns TotalEnergies?
TotalEnergies is a wholly owned subsidiary of French Oil Supermajor TotalEnergies. It is the largest industrial and commercial natural gas supplier in the UK.
How do I give you my meter readings?
Meter readings can be submitted online or by email to Customercare.uk@totalenergies.com. You can also send meter readings by webchat during business hours, Monday to Friday. When providing a meter reading, make sure you have your MPAN/MPR and account number to hand.
How do I know when my contract expires?
Your contract end date will be shown on your contract or on your latest invoice.
What happens when my contract expires?
If you have not signed a new contract with us or moved supplier, you will be placed onto deemed rates and are free to leave us when you wish.
I've moved into premises that TotalEnergies supplies. What do I do?
To ensure TotalEnergies' systems are up to date, you'll need to complete the change of premises form.
After a change of occupancy, how soon will I get my first/final bill?
TotalEnergies aim to have all COO queries completed within 21 days. This is subject to all the information being provided and confirmed with all required parties.
How to switch to TotalEnergies
TotalEnergies is on the Bionic panel of trusted UK energy suppliers. This means our tech-enabled experts can help you switch to a TotalEnergies tariff.
The advantage of switching with Bionic instead of going directly to the suppliers is that we can compare quotes from right across our panel to make sure you're getting the right deal from the right supplier.
Although TotalEnergies might be a good fit for your business, it could still pay to compare suppliers to see if you can get better rates elsewhere. We only need your postcode to run a business energy comparison, and our experts will talk you through the results to make sure you get our best deal.
Alternatively, you can switch to TotalEnergies by getting a quote from the website or giving the switching team a call.
To compare business energy, give us a call on 0800 086 1459 or pop your postcode in the box on the right and we'll give you a callback.
And remember, we can help you with all your business essentials, including business insurance, and business loans, as well as business phone and broadband, and VoIP.