guide to renewable energy for small businesses
How to get renewable energy for business
Switching business energy suppliers is a quick and easy way to cut the cost of your energy bills. Switching to renewable energy sources can help to cut prices even further, and might even help to enhance the image of your business.
But before installing any type of renewable energy technology, you'll need to consider the following:
Planning permission and connection requirements - You need to confirm you're choosing the right renewable option for your business, the building you operate from and the local area. Installation might mean you need to make alterations to your building.
Business renewable energy site survey - This will help you determine the best renewable solution for your business.
Regulatory and legal obligations - You'll need to make sure your installer is government-approved under the Microgeneration Certification Scheme (MCS), to protect your investment by ensuring all renewable business energy products are installed to a high standard.
If you're planning on installing any type of renewable tech, you need to bear in mind that it will take a number of years to produce any sort of tangible return. That's why it's best that you own your business premises, or at least have a long-term lease in place, to make the investment worth your while.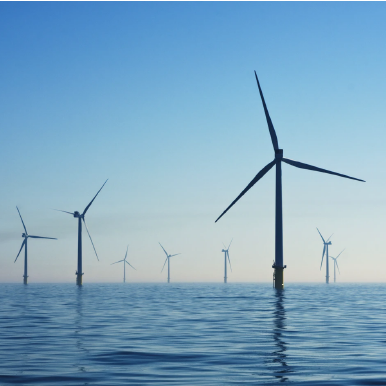 What renewable business energy options are available?
There are a number of options for renewable energy in business locations, but finding the right one for your business depends on where it's located and the amount you're willing to invest.
Wind power - Uses wind turbines to generate electricity for business. Suitable if you have acres of building-free land.
Solar PV panels - Uses sunlight to generate electricity. These are easy to install and can be fitted on the side of your building.
Solar thermal energy - Uses sunlight to heat the water stored in your hot water tank. These are easy to install and can be fitted on the side of your building.
Biomass systems - Generates electricity and heat by burning or fermenting organic material, such as straw or wood pellets, with a combined heat and power plant.
Anaerobic digestion - Generates heat and electricity by burning the methane produced by breaking down organic material, such as plant or animal waste. Suitable if you have a lot of space to store the fuels.
Geothermal and ground source heat pumps - Use low-level heat naturally contained in the ground to provide both heating and cooling. These are fitted on the side of your building.
Combined heat and power - Uses a CHP system to capture the heat produced by your electricity to heat your water.
Hydroelectric power - Generates electricity from the water flowing through an immersed turbine or water wheel. These are site-specific but can provide a reliable energy source.
How much does renewable energy technology cost?
Here are some renewable energy options for your business, with their approximate capital costs and estimated payback periods:
Wind power - £2,000 - £6,000 for smaller turbines (2.0-6kW), going up to £3.3 million for larger turbines. Small turbines (20-50kW) take three to fifteen years to pay back, while large turbines (1MW-2.5MW) pay back within one to five years.
Solar PV panels - Anywhere between £6,000-£11,000 for small-scale systems and up to £70,000 for larger systems. These take six to eleven years to pay back.
Solar thermal energy - £3,000-£5,000. This takes five years to pay back.
Biomass systems - Cost varies depending on boiler size and type of fuel. These take five to 12 years to pay back - shorter if you use waste wood instead of having to wait for tree growth.
Anaerobic digestion - £8,750 per kWth.
Geothermal and ground source heat pumps - £11,000-£15,000. These take 15 years to pay back.
Combined heat and power - £32,500. This takes 10.5 years to pay back.
Hydroelectric power - £4,000-£8,000 per kW of capacity installed. An 8kW hydroelectric power plant takes seven years to pay back.
What technology will be the future for renewable energy for businesses?
The technology used to produce green energy for business is constantly evolving, which is why the cost of installing commercial renewable energy equipment is always coming down. Investment in the development of reusable energy also means more and more options are becoming available, so look out for the following sources becoming more mainstream over the coming years:
Wave generation - The UK is perfectly placed to take advantage of the power created by the waves that crash on and around its shores every day. This tech will harness that power and convert it to electricity. The Carbon Trust estimates that this could generate 5 Terawatt-hour (TWh) per year, which is about 14% of current national demand.
Enhanced geothermal - A sort of geothermal synthesis, this generates heat by using hydraulic stimulation to pump water into porous rock, instead of relying solely on harnessing geothermal hotspots. This technology is currently being used to dramatic effect in Cooper Basin in Australia, where a 25-megawatt plant can generate between 5,000MW and 10,000 MW.
Solar power from space - We're well adept at generating solar power from the ground, but new technology plans to harness solar power from space for use back on Earth.
Artificial photosynthesis - This is a very sci-fi sounding way to generate methanol. Using nanotechnology – the manipulation of matter on a molecular or atomic scale – to store solar electromagnetic energy in chemical bonds, water is split to produce hydrogen before using carbon dioxide to make methanol.
What are the benefits of renewable energy for my business?
Alongside reducing your carbon emissions and your energy bill, the renewable energy impact on your business could include the following benefits:
Stable energy costs - renewable energy sources are not affected by price rises.
Sustainable energy - as fossil fuels are limited.
Another income - you can sell electricity back to the grid at a premium.
More manageable - easier to plan your energy usage and needs.
Reduces your emissions - this helps you to meet carbon reduction targets.
Improves your business reputation – customers and stakeholders value commitment to sustainability.
Exemption from the Climate Change Levy (CCL) – a government-imposed tax designed to encourage energy efficiency and carbon emission reduction among businesses.
Access to energy subsidies - exclusively for businesses that use less energy (see below).
Is renewable energy good for small businesses?
There are a number of reasons why a small business would choose to go with renewable energy, and the benefits go beyond simply saving money. Here are three reasons your business should be using renewable energy:
Become energy independent - Generating your own renewable energy means your business is less reliant on buying power from energy companies. This could be a big money saver, particularly in times when energy prices are volatile and rising all the time. You might even be able to make money by selling back to the grid any surplus power you generate. This was previously done through Feed-in Tariffs, but this ended for new applicants in 2019. It's since been replaced with the Smart Export Guarantee.
Make your business more marketable - Showing that your business is environmentally aware and doing its bit for the planet can work wonders for its image. If you are using renewables, make sure you let customers and clients know about it to show your business is a forward-thinking, socially and environmentally conscious one.
Cut your carbon footprint - The climate crisis is fast becoming a climate emergency, which means we all have to do our bit when it comes to using energy responsibly. Using renewable energy will not only help to cut your energy bills, but it will also help cut your carbon footprint. To find out more, check out our carbon jargon buster.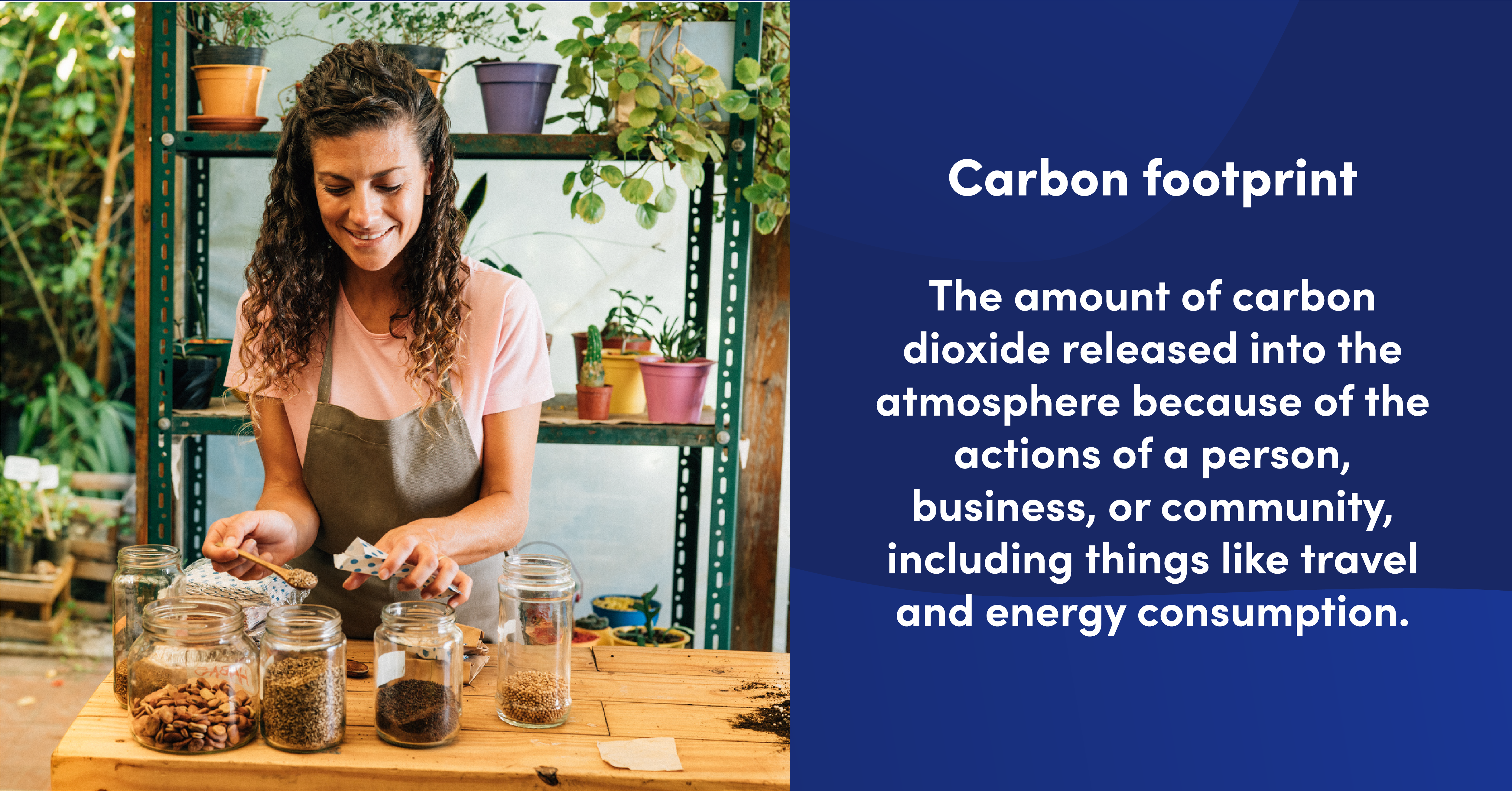 How to choose the right renewable energy for your small business
As you can see, the cost of installing renewable energy sources varies greatly, as does the return on investment, so it's important to make sure you choose the right option for your business. It might even help to set up your renewables project as another department within your business, or even as a separate business entirely, with its own stakeholders, budget and targets.
If you choose to start a renewable energy company within your business, you'll need to consider the following:
The ambitions of stakeholders - The first thing to do is draw up a list of stakeholders in the project, before getting input and insights from everyone involved. This will help you define exactly how and why you're generating your own energy and give you a good idea of which alternative energy sources are best for your business.
The size and location of your business - The size of your business will determine the amount you can reasonably spend on the project, while your location will help you work out which source of renewable energy is best. If, for instance, your business premises is in a relatively open location and has a roof with a large surface area, then solar panels could be your best bet. If, on the other hand, you're located near the coast, wind turbines could offer a more efficient option. The location of your business could also determine whether or not you'll be able to get planning permission, which will also play a part in your decision.
The reasons for generating your own energy - Generating your own energy has many benefits, so you'll need to figure out which are most important to your business when putting your plans together, taking into account the following:

Lower energy bills
Increased revenue
Lower carbon emissions
Greater sustainability
Perception of your business
Are there funding options for renewable energy?
If you need help with the initial costs for commercial renewable energy installations, there are funding options available:
Renewable Heat Incentive - This provides financial support for the installation of renewable heat alternatives. Almost all of the renewable energy technologies outlined above can be covered with funding by the RHI. The non-domestic RHI closed to new applicants on March 2021.
Enhanced Capital Allowances - If you invest in certain energy-saving equipment, you can write off the total cost of the equipment against your taxable profit as a 100% first-year capital allowance.
The Green Deal - This allows you to pay for the cost of implementing energy-saving technologies through savings on your energy bills.
Salix Finance - This is a government-funded scheme providing interest-free loans to public sector organisations to carry out energy-efficiency improvements.
Power Purchase Agreement - An agreement with a private funder, who will buy the generated energy at a set rate. They'll own the renewable energy system and claim subsidy rewards.
Lease Purchase Agreement - You rent the technology and pay for it using the income earned from government subsidies. After the lease is paid, you take ownership of the system.
Business loan - You'll own the system and pay back the business loan over an agreed time period. Your bank may give you more preferential rates and terms than a lease purchase provider.
Client funded - You pay in full at the time of installation and can claim the government subsidy rewards for 20 years.
Businesses also used to be able to benefit from the Feed-In Tariff (FIT) scheme, but this closed for new applications on March 31, 2019. Here's how things now stand with the scheme:
If your business premises has an eligible system installed and you have already successfully applied for FIT payments you'll not be affected by the scheme closure.
If your business has installed an eligible system with an MCS certificate dated on or before March 31, 2019, you have until March 31, 2020 to apply to the scheme.
If your business installed an eligible system on or after April 1, 2019, you wouldn't be eligible for FITs payments. If this is the case, should keep an eye out for alternative deals offered by your business energy supplier.
Which suppliers offer renewable business energy tariffs?
If can't generate your own renewable business energy, switching to a green energy tariff is the next best thing. A green energy tariff is one where the power is generated by renewable sources.
Most suppliers offering green tariffs will advertise that they're 100% renewable, but this doesn't necessarily mean the energy you get has been provided by wind or solar farms. This is where it gets a bit complicated.
When a supplier generates renewable energy, it's given a Renewable Energy Guarantee of Origin certificate. Known as REGO for short, the more green energy a supplier generates, the more REGOs it has. But suppliers can buy these certificates, which means they can generate energy using fossil fuels but then label their tariffs as green by buying enough REGOs to cover their production. This is known as greenwashing - it's perfectly legal but pretty unethical.
This is why you need to do a bit of research before signing up for a green energy deal. To get you started, here are some suppliers that offer at least 100% renewable electricity:
GEUK
Good Energy
Ecotricity
Octopus Energy
Ovo
If you're switching to renewable energy, it makes sense to switch to an energy deal that can help you save even more money. To become a Bionic business, just enter your postcode or give us a call on 0800 970 0077 and we'll find a business energy deal for you, including business gas and business electricity to meet the unique demands of your business.