time of use tariffs
Time of use tariffs - How to save money on business energy costs
When your business is using a lot of energy, every penny counts. That's why it's crucial to assess all of your options if your business is a high energy user. The problem is that most normal energy contracts give you a flat rate around the clock — and if it's not low enough, you could be eating into your overheads.
But did you know that using 'off-peak' energy can significantly reduce your business energy bills?
Using an Economy 7 or Economy 10 tariff can help you save money and reduce your company's carbon footprint. In this guide, we explain how your business might benefit from using one of these 'time of use' tariffs.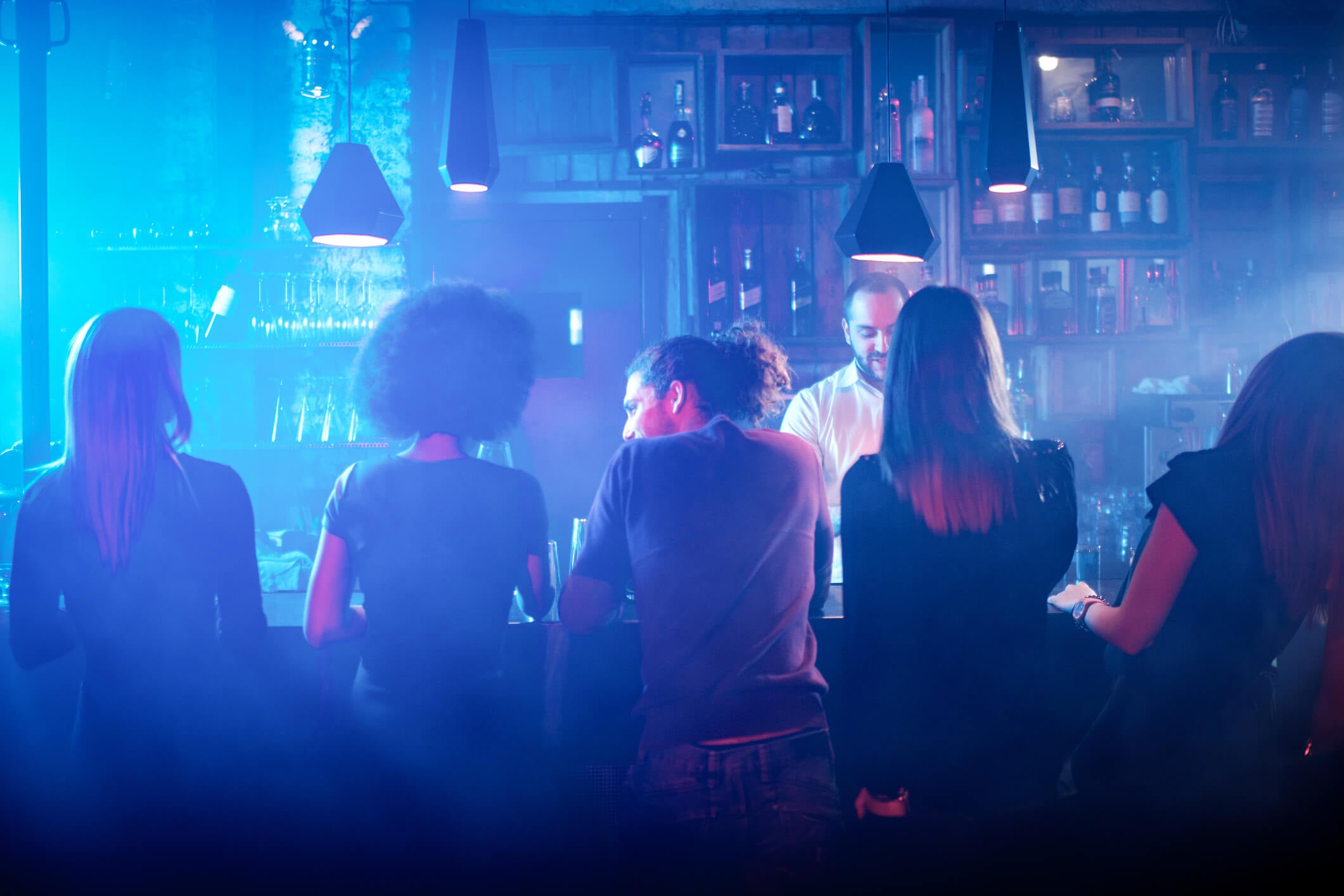 What are peak and off-peak tariffs?
One way of saving on your energy bills is switching your energy to a tariff that offers two different prices for electricity — peak and off-peak.
Standard tariffs (Peak)
Most suppliers charge a flat rate for energy consumption which means you'll pay the same amount for energy usage throughout the day and night. The price per unit of energy you pay will be the same whether you put on a wash at 3 AM or 1 PM.
Time of use tariffs (Off-peak)
A time of use or 'Off-peak' tariff charges less for energy usage throughout the night. You're rewarded with lower unit prices for using energy at times that put less demand on the grid.
Currently, there are two time of use tariffs available - Economy 7 and Economy 10. These tariffs come with a smart meter to monitor data and price, which helps you avoid high peak-rate prices.
"To discover the cheapest time to use your electrical equipment and appliances, you must first check which type of energy tariff you are currently on. If you are on a flat rate tariff, you will pay the same amount for energy at all points of the day/night. You can start your office dishwasher cycle at 9 am noon or 11 pm and you will be charged the same.

If you are on a time of use tariff or off-peak tariff the price of usage will be lower at times when the grid is under less pressure and demand is lowest- this tends to be between the hours of 10pm and 8am and costs can sometimes be 50% lower during off-peak hours, but this can vary between suppliers. Economy 7 and Economy 10 are the two main types of 'time of use' tariff." - Ed Whitworth, Head of Energy Performance.
What is Economy 7?
Also known as a multi-rate or a differential tariff, an Economy 7 tariff is designed to provide you with a cheaper energy rate during the night.
Economy 7 provides you with off-peak rates during seven hours of the night while charging more for energy used during the remaining 17 hours of the day. Cheaper rates usually start between 11 pm to 1 am and last until 6 am to 8 am.
You could effectively cut your energy bills in half depending on your supplier. Not only are you saving money, but you're helping to cut carbon emissions, too.
It's important to note that:
The off-peak period may differ when the clocks go forward or back. Some providers who offer Economy 7 use Greenwich Mean Time (GMT) all year round. When the clocks go forward an hour in March, your Economy 7 hours may not match the actual time. It's important to get in touch with your supplier to clarify any time and usage restrictions.
Off-peak times may vary by a few minutes every day. This stops the grid from overloading as the Economy 7 customers switch on their appliances.
Once you sign up for an Economy 7 tariff, your energy provider should supply you with an energy meter. Once you receive this, it's important to record your meter reading and send these off to your supplier to avoid getting an estimated bill that could be inaccurate.
What is Economy 10?
Similarly to Economy 7, Economy 10 has an off-peak electricity time of ten hours, with the extra three hours falling during quieter periods of the day. Due to the longer time period, your off-peak electricity periods may be divided up throughout the day and night.
Usually, Economy 10 runs in three separate intervals - an off-peak low rate in the afternoon, four hours in the evening, and three hours in the early morning (depending on the supplier).
Economy 7 vs Economy 10
Both Economy 7 and Economy 10 are designed to save money. While they both provide a cheaper rate at night and a more expensive electricity tariff throughout the day, the main difference between these tariffs is the number of hours per day you'll be provided with an off-peak electricity rate.
While Economy 10 does offer more off-peak time to take advantage of, there's a downside. It's claimed that a large majority of suppliers are not willing to offer Economy 10 tariffs due to its extended off-peak run time.
Which businesses can benefit from a time of use tariff?
Businesses that predominantly use more energy at night will benefit from switching to a TOu tariff.
Economy 7 businesses
Catering companies — Running appliances like dishwashers at night can help keep energy costs down.
Distribution centres — Electric charging fleets can reduce energy costs by only charging them during off-peak hours.
Warehouses — Businesses that run their operations from warehouses and use or charge machinery at night.
Economy 10 businesses
The extra three hours of usage you get with the Economy 10 tariff can be extremely beneficial to businesses like:
Nightclubs & bars — If you run a business that's mainly open at night, like nightclubs and bars, then you'll benefit the most from an Economy 10 tariff. Running late at night and into the early hours of the morning means your energy rates should be lower as this is off-peak.
Takeaways — Similarly, many takeaways will have similar opening times to nightclubs and bars being open. The off-peak rates in the afternoons, evenings and early mornings are typically the time when most takeaways are open.
How to find out if you're already on a time of use tariff
There are several ways to figure out if you're already on an Economy 7 or Economy 10 tariff:
Check your bill — Checking your business electricity bill is one of the fastest ways to see if you're on an Economy tariff. If your electricity is charged at two different rates — one for the day and one for the evening — then you're on an Economy tariff.
Check your electricity meter — When checking your meter, it may display a 'night' rate and a 'day' rate, or two sets of numbers, one labelled 'low' and one showing 'normal'. Regardless of how it's marked, this should be a clear indication of whether you're on an Economy tariff.
Contact your energy supplier — If you're still unsure, it's best to get in contact with your energy supplier. They should be able to tell you outright whether you're on an Economy tariff and will be able to walk you through the steps to switch.
Does the time of year impact the cost?
While many suppliers state that the time of year won't impact the cost, it's best to get in contact with your energy supplier to know the details of your Economy tariff.
Is there an Economy tariff for gas?
At present, there isn't an Economy tariff for domestic or business gas. Because gas is mainly used for cooking, heating and hot water — all of which are mainly used throughout the day — an Economy gas tariff would result in higher costs for both suppliers and users.
Will a time of use tariff save your business money?
While business energy differs from domestic rates and is usually cheaper, saving money is dependent on two factors:
Business usage — How much energy your business uses during the day vs the night is an important factor. The daytime rate for an Economy tariff can almost double in price in comparison to the night rate. Energy suppliers claim that you need to use at least 40% of your business's energy consumption at night to make using an Economy tariff viable. Businesses such as bars, restaurants and nightclubs are more likely to benefit from an Economy tariff.
Business energy consumption — Economy 7 and Economy 10 tariffs are electricity-only tariffs. For a business to benefit from this tariff, its main source of energy must be electricity as opposed to gas.
How to switch to a time of use tariff
Used correctly, an Economy tariff can help your business save money. If your business does use more energy at night, it may be time to invest in an Economy 7 or Economy 10 tariff.
The tech-enabled experts at Bionic take the hassle out of switching and renewing business energy contracts. We can compare our panel of suppliers to see if there's a suitable time of use tariff for your business. Get in touch with our tech-enabled experts today to see how much you could save with off-peak business energy.