what is energy procurement
What is energy procurement? The ultimate guide for businesses
The business energy market is always changing, and this means it can sometimes feel quite complicated. And more often than not, business owners need assistance from experts to help with energy procurement. This is to make sure they don't fall into the wrong types of contracts.
But what actually is energy procurement, and do you need it for your business? Find out below.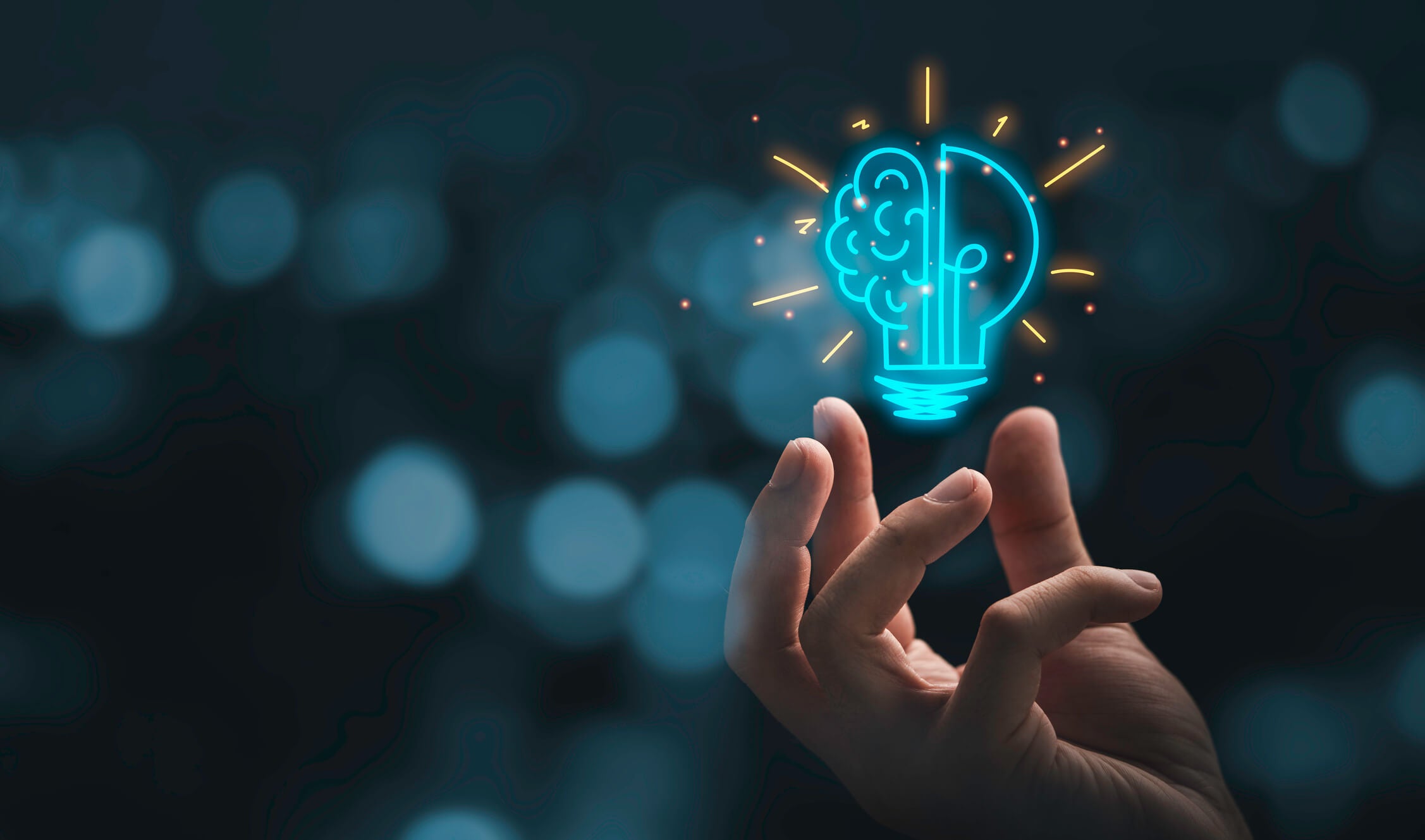 30-second Summary
Energy procurement is about looking into your company to determine what the energy requirements are - so you can put a plan in place to find a supplier and deal that fits. Most businesses need energy procurement of some sort, but the scope depends on the size and industry of your business.
The process of doing energy procurement reduces risks and has other benefits. This includes a reliable supplier, improved forecasting, renewal updates and more savings on energy bills.
During energy procurement, your business may consider different types of energy contracts including fixed-rate, blend and extend, flex approach and pass-through tariffs.
Larger businesses may want to consider crafting an energy procurement strategy. This is to make sure wider business goals, like environmental targets, are considered during the process.
The UK energy market has been deregulated since 1989 which means there is a monopoly of providers that everyone is free to choose from. This puts the power in the hands of the customer - businesses and consumers can choose their own deals and contracts.
Bionic is an energy broker and can guide your business through the energy procurement process. Get in touch with an agent today if you need advice.
What is energy procurement?
Energy procurement is simply the process of researching and finding the best business energy contracts on the market so you can fuel your business. It involves looking at your gas and electricity usage and working with suppliers to find the best contract to meet your business needs. Energy procurement also looks at types of suppliers, sustainability targets and whether or not you want to throw renewable energy into the mix.
The whole point of energy procurement is to make sure your business gets the right deal. Whether you have an employee doing your energy procurement or an energy broker or consultant, the process is relatively the same.
How does energy procurement work?
All types of businesses need energy procurement, but the scope of it depends on the size and resources of your business.
For example, if you run a small printing business, your energy needs will be very different than running a large restaurant.
A printing business will need to consider the amount of energy printers, computers and any other small electrical appliances in use. It's unlikely there are going to be huge gas costs in a business like this, so the energy considerations are simpler. As a business owner, you may be able to go through the energy procurement process yourself or with the help of an energy broker.
On the other hand, energy needs for a large restaurant are slightly more complex. You would need to think about gas for appliances and heating and electricity. In this case, it's best to speak with an energy broker or consultant to make sure you pick the correct tariffs for your usage. If your usage varies throughout the year, you'll want to know when to lock in a new energy deal. Energy brokers can help break down the options that make the most financial sense.
What kind of businesses can benefit from energy procurement?
The act of doing energy procurement can benefit every business because all businesses need energy. Even miro businesses spend time and money on finding suppliers, whether to find a cheaper rate or change suppliers after a bad experience - energy procurement allows for a better-informed decision.
What are the benefits of energy procurement?
Lowers the risk of hidden charges - If energy procurement is done properly, it will likely lower the risk of you falling prey to hidden costs by smaller, untrustworthy providers and brokers.
Ensures a reliable supplier - You want a supplier that is financially stable, so you have peace of mind as a business owner. If you spend time researching, you're more likely to make sure you're choosing a reliable supplier that your business can rely on.
Improved forecasting - As part of energy procurement, your broker or consultant will have all your details stored, including usage, so you can forecast your energy budget and plan ahead for the next financial year.
Informed on renewals - Your broker will keep your details on hand and keep you updated on changes with your supplier. They will also remind you when your contract is due for renewal.
More savings on energy bills - During the process of energy procurement, you will likely speak to an expert - either an energy broker or consultant, they know the market and will be able to advise on the deal that will give you the best saving, long term.
What are the different kinds of energy procurement contracts?
Fixed Contracts
A fixed contract (or fixed-term tariff) is a contract where the energy unit costs and standing charge stay the same throughout. Normally, a fixed contract can last between one and four years. This doesn't mean your energy bills stay the same each month because they depend on how much energy you use. But it does mean you aren't affected by changes in unit rates and standing charges, which can change every month on other types of contracts.
Fixed contracts provide some level of security for businesses as you avoid hefty price hikes for the length of your contract, and what you pay depends on your usage.
The only fallback with fixed contracts is if business unit rates and standing charges drop during your contract, you won't benefit from low prices as your rates will stay the same. But when your contract is nearing its end, you'll be free again to choose tariffs that reflect the market rates at that time.
Find out more about business energy tariffs with our handy guide.
Blend and Extend Tariffs
A blend and extend contract is a bit more complex than a fixed-rate deal. With these contracts, your supplier will extend the length of your contract so they can lower the amount that you pay. This type of contract is designed to help those who signed up for an energy deal when rates were high to save over the long term.
It works like this:
Your contract rates are 'blended' with the current market rates to give you a new, lower unit price for your energy. This rate will be lower than your contract unit rate but higher than the current market rate.
You begin paying this rate at a fixed rate, and your contract will be extended for a certain period of time. This means you'll be paying the new rate for the duration of your extended contract. This will cut your energy bills and keep them steady until your new contract ends.
Some suppliers have started offering blend and extend contracts to existing customers to help with the financial strains of high energy bills. Although, it's important to remember that not every business will benefit from a blend and extend contract. Find out more about blend and extend contracts and if you could save money on your energy bills.
Flex Approach Tariffs
This type of tariff is suited for larger businesses as it's based on buying energy in bulk, in advance. On a flex approach tariff, you buy business energy at wholesale rates for the months or even years ahead.
So, it makes sense for larger businesses to go for this tariff when rates are low because buying up energy at a low cost could save in the long term.
The only downside of this contract is if you are caught 'out of contract' when rates are significantly higher. If this happens, you might not be able to continue buying in bulk and may need to rethink a new tariff type. Using an energy broker for energy procurement will help you make the right decision to avoid this happening.
Pass through tariffs
A pass-through tariff cuts your bill between fixed, wholesale energy costs, unit rates and other various elements. This means that charges like National Grid levies, Feed-in Tariff charges and Transmission Network Use of System (TnUoS) can change up to four times a year. The idea of this contract type is that the supplier passes these non-commodity costs direct to you (the customer).
These types of tariffs are another option for businesses who know their business energy use inside and out - and don't need complete price certainty. These types of businesses tend to be large businesses with over 250 employees but can also be small businesses that use a lot of energy.
The energy usage levels for a large business in the UK are:
Electricity - more than 55,000 kWh per year
Gas - more than 200,000 kWh per year
Want to know more about Feed-in tariffs and National Grid levies? Read our full guide to understanding business energy bills.
Who is involved in the energy procurement process?
The main parties involved in the energy procurement process are as follows:
Customer - The customer represents the business that needs an energy contract. This could be the business owner or whoever is in charge of working with the energy brokers or suppliers.
Energy broker or consultant - An energy broker or consultant acts as the third party between the customer and the supplier. They work with whoever is in charge of the energy procurement process - the person sorting out the energy deals within your company. This might be the business owner, a dedicated employee or a contractor.
Supplier - This party represents the chosen supplier(s) your energy broker or consultant has decided to work with. They provide your energy contracts.
What is an energy procurement strategy?
An energy procurement strategy is simply a process to follow to ensure you make the right choice when choosing a deal, contract and supplier for your business energy. It helps you consider the conditions of the energy market, your business needs, supplier relationships, and any environmental business targets - so you can create a plan of action.
Although price is a big consideration, energy procurement is also about making sure the variables like suppliers and products fit with what you want as a business. A thought-out strategy ensures you consider all angles before you jump into a contract, including any risks for your business.
Not all businesses will need to go as far as creating an energy procurement strategy. If you're a small business with simple energy requirements, you may not need to invest time into doing this.
But if you're a large business with complex energy needs or you have specific environmental targets, then a strategy will help you define what you need with a plan. For example, if you are in the industrial sector and your business uses equipment that relies heavily on energy, creating an energy procurement strategy will benefit your business.
What's the difference between regulated and deregulated markets?
In simple terms, a regulated market is governed and controlled by government regulations and laws. In a deregulated market, a market is free from any government rules and legislation. You may have heard a lot about the privatisation of companies in the last decade, and a deregulated market has privatised organisations, instead of ones that are run by the government.
In the case of the energy market, a regulated market is controlled by one government-owned utility provider. A deregulated energy market consists of a number of utility providers that share the market.
The UK energy market is currently deregulated and has been since the Electricity Act of 1989 came into force. For the first time in UK history, people and businesses were free to choose their own energy provider.
Although it might not seem like it currently, the main aim of regulation is to increase competition, promote consumer choice and drive down prices for consumers.
How Bionic can help with energy procurement
At Bionic, we are energy brokers. Our experts can help advise you through the energy procurement process, taking into account the needs of your business.
To get started, put your business postcode in the sidebar to the right of this article, and our system will fetch your details, and an advisor will be in touch to discuss your business energy requirements including business electricity and business gas. Or get in touch with us directly on 0808 253 7324. Not ready to get in touch? Educate yourself with our business energy guides for advice from our in-house energy experts.