how to switch energy a guide for landlords and tenants
How to switch energy supplier - A guide for landlords and tenants
If you're a commercial landlord, it's your responsibility to make sure the property meets certain safety requirements. This means all fixtures and fittings must be safe and well-maintained, including any gas and electrical equipment.
It's also up to the landlord to decide how the property's energy bills will be paid. But if you're a tenant, you can ask to switch supplier if you think you can find a better deal elsewhere.
Whether you're a landlord or a tenant, here's all you need to know about switching business energy supplier.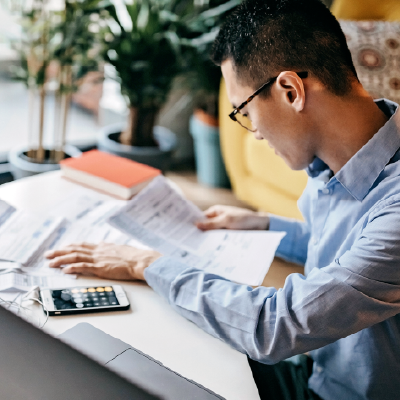 How to switch energy supplier – information for landlords
If you rent out a commercial property, such as a shop or an office space, you've an obligation to make sure that it meets the Minimum Energy Efficiency Standard (MEES). This means your property will need to have an Energy Performance Certificate with a rating of 'E' or above.
If your property doesn't meet these standards and you don't have an EPC, you could find yourself on the sharp end of a hefty fine. For more information, check out the Bionic guide to commercial EPCs.
Do I need a business energy supplier or a domestic supplier?
If you own a commercial property, the gas and electricity at the premises should be provided by a business energy supplier. Some suppliers offer energy to both domestic and commercial customers, but the class of meter installed at the property will determine whether you're on a domestic tariff or a commercial one.
If the Meter Point Administration Number (MPAN) on your electricity meter starts with 01 or 02, then it's a domestic meter. If it begins with anything from 03 to 08, then it's a commercial meter.
If the MPAN begins with 00, then this means it's a half hourly meter and the property has a high energy demand.
It's up to you, as the landlord, to decide who pays the energy bills and how they're paid. You can either leave this up to the tenant, take the payment from them directly each month, or include it as part of their rent.
What types of meter options are there for landlords?
Although the class of meter at the property will determine whether or not you're on a business tariff, there are still options available as to the type of meter that's installed.
Prepayment meters
A prepayment meter basically offers 'pay-as-you-go' energy – you top up the meter usually by adding money to a 'key' or smart card, which is then inserted into the meter, and this allowance winds down as energy is used. Prepayment meter tariffs are usually quite expensive in comparison to credit meter tariffs but can be a good option for landlords who want to ensure tenants keep on top of their energy usage and payments.
Credit meters
Most properties will have a credit meter installed. This is simply a meter that tallies up and displays your energy usage. If your property has a credit meter, then it's a good idea compare business energy prices and sign up to a fixed-rate contract. Not only will this help you avoid any price hikes for the duration of the deal, but the rates you pay will also be cheaper than your supplier's default out of contract rates.
Smart meters
Smart meters are electronic energy meters that wirelessly send automatic gas and electricity meter readings to your supplier. This saves you the hassle of taking meter readings and ensures you're billed accurately as your supplier doesn't need to estimate your usage. Smart meters also break down how and when you use energy and displays this data on a screen to help you better understand your energy usage.
Half-hourly meters
Half-hourly meters automatically send a reading to your supplier every half hour, to ensure that your business is billed correctly. Any property that has a peak electricity demand of 70KVA or more should have a half-hourly meter fitted. If the property has a peak electricity demand of 1000KVA or more, half-hour metering is mandatory.
What are the rules for HMO properties?
An HMO is a house in multiple occupation. If more than one business occupies your commercial property, it will still need to meet those minimum energy efficiency standards and you can decide who pays the bills and how they're paid.
But arranging individual agreements with tenants for their energy bills can get complicated, so you might want to pay the bills yourself and include a charge as part of the rental agreement.
Alternatively, you could split it equally between the tenants, but this can cause friction if some clearly use more energy than others.
Can I switch energy suppliers on behalf of my tenants?
Yes, as the landlord you can switch supplier on behalf of your tenants, and it makes good business sense to do so. If you can offer your tenants lower overheads, this can make your property a better option than others in the area, especially as business owners who are prepared to share a space often do so to help keep costs down.
How to switch energy supplier – information for tenants
If you're a tenant, then the terms of your tenancy agreement should outline what happens with the utility bills. This agreement will determine whether or not it's up to you to sort the building's energy contact.
Does my landlord choose my gas or electricity supplier?
When you move into new business premises, that property should be set up with a power supply that's delivered by an energy supplier. It could be that the landlord chose this supplier or that this supplier has just always provided energy to that property.
Whatever the reason, you need to arrange a new energy contract when you take over the tenancy, either through your landlord or by directly getting in touch with an energy expert at Bionic.
This is because you'll be placed on expensive out of contract rates when you move in, which means you'll be overpaying for energy. For more information, check out the Bionic business relocation guide.
Who pays the energy bills if I rent?
As a tenant, it's likely that you'll pay for the energy you use. Although in some cases, landlords will include utility bills as part of the rent.
If your energy bills aren't included as part of the rent, then you'll either pay the supplier directly for the gas and electricity you use, or pay the landlord who will then pass the payment on.
Can I switch my energy supply if I rent?
If the landlord lets you sort the energy bills directly, you should be free to sign up for a new energy deals as soon as your current contract enters its switching window. Even so, it's worth squaring this with the landlord first, just as a courtesy.
If the landlord takes charge of the property's business energy bills, then it's up to them to arrange a new contract when the current one is up for renewal. Even so, it might be worth giving them a nudge to speak to the tech-enabled experts at Bionic, especially if you feel your current energy rates are too high.
Do I need my landlord's permission before switching to an energy supplier?
If you're renting a property and are directly responsible for paying the business energy bills, consumer protection law means you have the right to choose your own energy supplier.
Although your landlord or letting agent can't legally stop you from making the switch, it's probably a good idea to clear it with them before you start comparing deals.
If you're not directly responsible for paying the energy bills at a rented property – if they're included as part of the rent or the landlord pays the energy supplier directly and reclaims the money from you as the tenant – then you'll need to ask your landlord to switch supplier on your behalf. In this instance, it's solely down to the landlord's discretion.
Switching energy supplier is a quick and easy way to cut your business gas and business electricity bills, whether you own your own commercial property, operate out of rented accommodation, or even work from home.
To see how much you could save, run a business energy comparison with the tech-enabled experts at Bionic. Call us now on 0800 077 4634 or give us your postcode and we'll give you a call back.