business health and safety standards
How to meet business health and safety standards
As an employer, it's your responsibility to make sure that your employees are happy and healthy. The wellbeing and safety of those that you employ should be a priority, not only for the success of your business but to protect against costly and long-term consequences caused by accidents, injury, or carelessness.
With little margin for error and plenty of regulations to stay up-to-date with, meeting health and safety standards within your business can be confusing.
With our guide to the latest health and safety regulations, we'll walk you through some of the most common hazards in the workplace, how to avoid them, and how to create a health and safety policy that safeguards your employees and your business against the unexpected.
What does it mean to meet health and safety standards?
To meet health and safety standards, you must implement regulations and procedures that aim to prevent accidents or injury within your workplace. These regulations should detail how you, the employer, will manage any risks to your staff. It should also outline how and when these procedures are carried out, and by whom.
If you employ five or more employees, it's a legal requirement in the UK to have a written health and safety policy for your employees to access. As such, if your policy is updated, the latest version must be shared with your employees.
Find out more about workplace accidents and how to handle them here.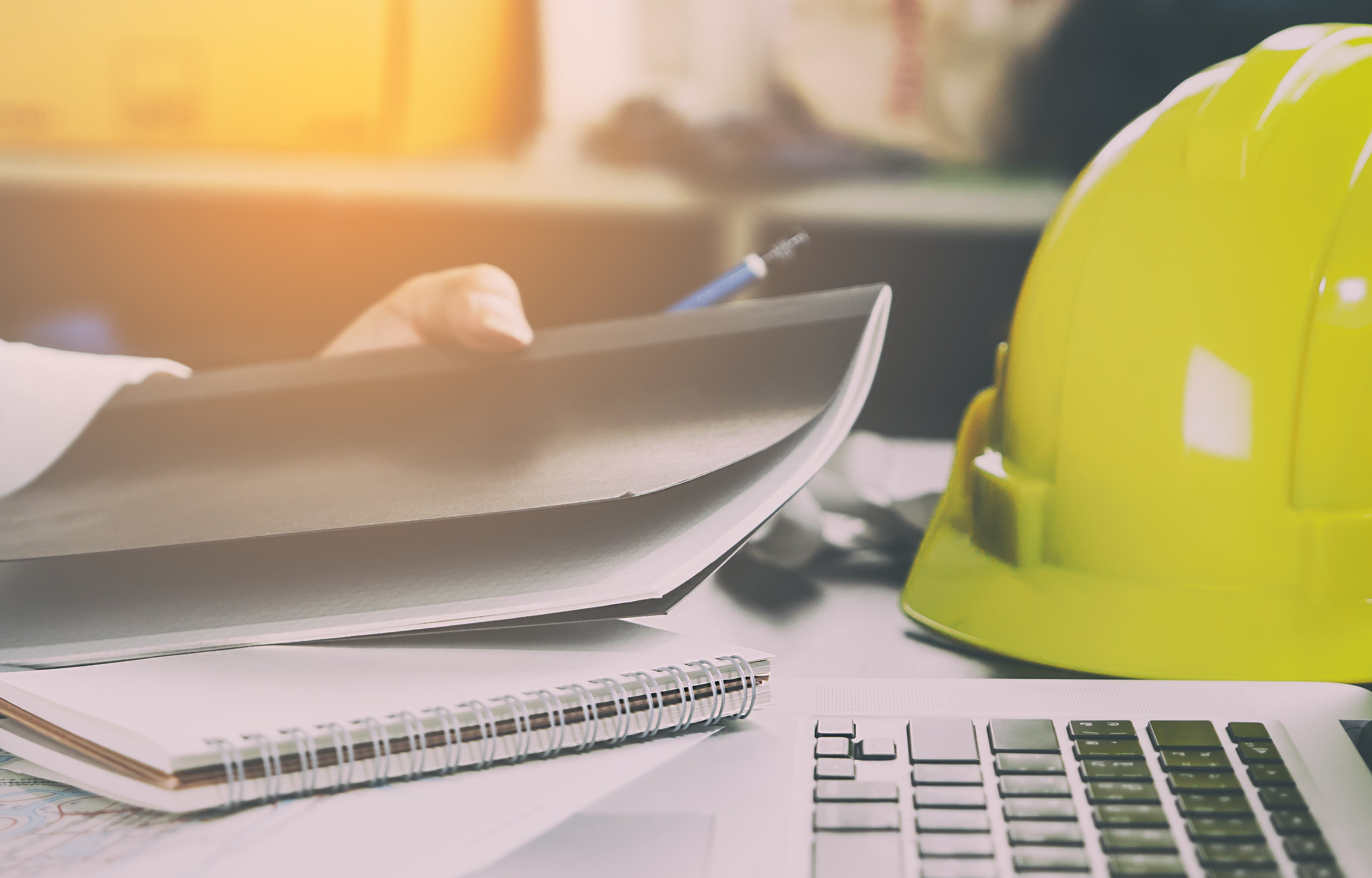 What counts as a risk?
A risk, or hazard, is anything that could cause harm to anyone within your business. To identify potential risks, a business should undertake a risk assessment.
This is a review of your business's processes to spot hazards, the seriousness of them should they occur, and who might be affected by them. A risk assessment should also detail what measures your business will take to offset these risks. A few common risks to look out for are:
Electrical safety
Electricity can cause severe, and in some cases, fatal, injuries. Precautions must be taken when working with or near electrical equipment to minimise the risk of injury. This includes making sure cables are in good condition, equipment is turned off when not in use, and has passed a safety test within the last five years.
Fire safety
Most fires can be prevented, especially when the right precautions are put into place. To make sure you've implemented the relevant procedures, it's important to first understand which substances are likely to cause a fire or explosion. For more on fire safety, take a look at our guide to fire safety certifications here. (link to the upcoming Fire Safety Certifications guide)
Manual handling According to Health and Safety Executive, manual handling accounts for over a third of all workplace accidents. These injuries can include musculoskeletal disorders (MSDs) and repetitive strain injuries to arms, legs, and joints. To reduce the chances of injuries caused by manual handling, make sure loads are smaller and lighter to carry, reduce the distance that they need to be carried, and ensure there's sufficient staff to move produce.
Slips and trips
Slips and trips often occur in areas where floors are wet, either due to cleaning or poor housekeeping. However, preventing slips and trips can be cost-effective and easy to solve, with things like regular maintenance and signs being used to identify trip hazards.
Working at height
Working at height is when work is carried out in a place where, if no health and safety measures are put in place, it could cause serious injury to the worker. Common cases where working at heights can lead to injury are falls from ladders and through fragile surfaces.
To avoid working from height accidents, make sure that workers have access to sufficient protective clothing and routinely inspect equipment to check that it's stable and maintained. If possible, try to avoid working at heights to completely eliminate any risk.
Who are you responsible for as an employer?
As a business owner, you are responsible for the health and safety of everyone within your employment. You must also consider the well-being of those who work on or around your premises, and anyone affected by the product or service that you sell. This includes visitors to your site, customers, and members of the public.
What are some special situations that you need to be aware of?
While every employee should be covered by a health and safety policy, some people require additional protection under health and safety law.
These include:
Young people under the age of 18 一 If you hire anyone under the age of 18 years old, like anyone employed for work experience, you will need to review your risk assessment and take special considerations into account before they start. In an office environment, everyday risks will be largely the same. In higher-risk settings, like construction, agriculture, or manufacturing, risks are likely to be greater and more attention should be paid to make sure they are properly controlled.
Pregnant women 一 By law, your risk assessment must cover hazards to new and expectant mothers. This is because they are more susceptible to dangers in the working environment. To make sure that no harm comes to them or their child, you must make any necessary changes to support them. This might include making adjustments to working conditions or offering maternity pay.
People with disabilities 一 All health and safety arrangements must support those with disabilities and offer precautions that take them into account in emergencies. Not all disabilities are obvious; if your workers choose not to disclose their disability as they don't believe it could affect their safety, and there are no indications of it, you're not under any obligation to make adjustments.
Businesses that serve or provide food 一 If you serve food in a public or private place - whether a cafe or an office canteen - you must register as a food provider with your local authorities' environmental health service. This is a legal obligation that must be completed 28 days before opening. To see what licences your business needs to operate, check out our guide to business licences.
Do employees need to be trained in health and safety?
As part of your health and safety policy, you must provide relevant information and training for all your employees so that they understand the correct course of action should an incident occur.
Some types of workplace training are:
Workplace orientation
Fire safety procedures
Emergency procedures
First-aid training
Refresher training
Risk assessments
Accident reporting procedures
For new members of staff, it's your responsibility to deliver a health and safety briefing that covers potential risks if they are working in a hazardous environment. The same also applies to equipment: staff must have an induction before using new machinery or equipment.
How do you provide for employee welfare?
Providing for your employees' welfare at work is a legal requirement. While providing basic amenities might seem commonsense, there are specific conditions that must be met that you may not be aware of.
Some of these include:
Providing clean and working toilets that include: hot and cold water, soap, and towels or a hand dryer.
Providing a source of drinking water. This can be from a tap or in bottles.
Working areas need to be kept clean and any waste removed regularly.
A comfortable working temperature must be maintained. This should be at least 16ºC, or 13ºC if workers are physically active.
Adequate lighting must be available for the general welfare.
There should be enough space and ventilation for your staff to work comfortably.
If staff are required to wear a specific uniform, a changing area must be available.
What to include in a health and safety policy
An effective health and safety policy should be clear and easy to understand so that there's no way that the regulations can be misunderstood. It also needs to be detailed and specific enough that nothing is left up to interpretation.
Here are a few things to include in any successful health and safety policy:
1. Statement of intent
The statement of intent should outline your company's goals and its commitment to protecting the health and safety of its employees. It should also describe how you propose to do so, defining the arrangements and processes in place to reassure your workers that your company is compliant with the latest health and safety legislation.
The business owner, or the most senior person in the company, should also sign the Statement of Intent and make sure that it's reviewed regularly.
2. Clear responsibilities
A responsibilities section should list the names and details of employees who are responsible for particular health and safety duties. It should also explain how the business will assign and discharge these duties.
For example, if your business employs Health and Safety Coordinators, they should be named. This is so that employees are aware of who they can speak to should they have a concern regarding health and safety.
3. Arrangements
Arrangements should discuss how you'll put in place the commitments that you outlined in your Statement of Intent. It should include information on the measures that have been put into place to remove or reduce risks.
It can cover risk assessments across the entire company or for individual processes. It might also delve into information regarding safety training, accident reporting, equipment inductions, and fire drills.
4. Who the policy applies to
While a health and safety policy generally applies to the wellbeing of a business's employees as a whole, it's best to consider those who aren't directly employed by the company too. This could apply to contractors, members of the public, maintenance workers, visitors, and anyone else who could be affected by the work carried out by your business.
Clearly identify who your policy applies to and how it affects them individually. If you have separate processes for your employees and non-employees, you can also address them here.
5. Access to competent advice
As the business owner, you must ensure that a specialist health and safety professional is hired to make sure that you meet all the criteria and responsibilities. The specialist has the competency, experience, and qualifications to help you manage health and safety in line with the legal regulations.
6. Communication
Your policy must be clearly communicated to your employees to ensure health and safety management. They must be aware of the procedures that have been put in place and what actions they are responsible for to reduce the chances of risks.
How often should a health and safety policy be reviewed?
While there's no concrete rule as to how often health and safety policies should be reviewed, it's recommended that an employer reviews their policies at least once a year.
Ideally, and for safer practice, a health and safety policy should be reviewed more regularly, so think every few months. The more often that it's updated, the more relevant your regulations will be and the more likely they are to comply with the latest health and safety laws.
A few examples of when you should review your health and safety policy are:
When changes to your work environment are made.
When new equipment is brought in to aid employees with their work.
When an accident occurs in the workplace.
When your current procedures don't comply with government regulations.
Ensuring your business meets the correct health and safety standards
As an employer, putting the right measures in place to safeguard against potential accidents should be a priority. Having a proper health and safety policy that includes all the necessary information not only means protecting your workforce but your company too.
You should also make sure your business has insurance in place so it's covered if the worst should ever happen. The tech-enabled team at Bionic can arrange both public liability insurance and employers' liability insurance to offer your business the protection it needs. We can also help arrange a number of specialist business insurance policies, including stock insurance, tradesman insurance, and workshop insurance.
To find out more about how we can help you sort your business essentials, get in touch with the Bionic team.