how to improve your employee skillset
How to improve your employees' skills and level up your small business
As a small business owner, you may be thinking of ways to boost business, attract more customers and reach your goals. But don't overlook improving your staff skillset, as the stronger your team, the more likely you'll be able to band together and run the business successfully.
Let's take a look at ways you can level up your staff's skillset and ensure everyone is performing to the best of their ability.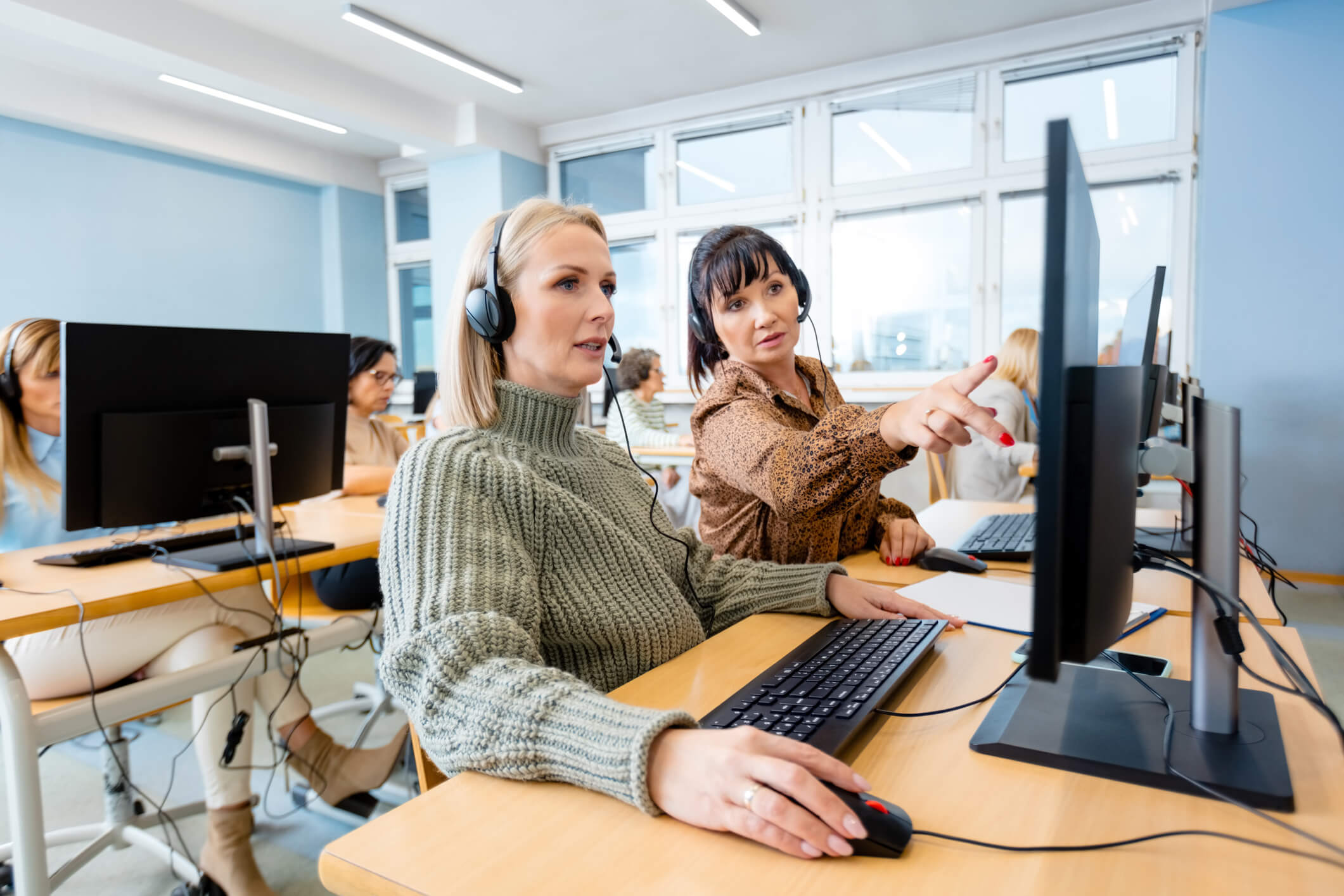 Take advantage of courses
First up, why not investigate courses you or your staff would benefit from? There are lots of online or in-person courses that cover everything from writing for websites, social media strategy, getting creative with content, SEO writing and how to build your ideal business plan. You can even opt to attend courses on Microsoft Excel, Word and PowerPoint, there are courses for almost every topic out there, starting at beginner level all the way up to advanced.
A simple Google search will tell you where your nearest training centre is as there are lots to choose from all around the UK. It depends on what kind of business you're running; some centres might be geared towards media or finance training and others might be best for niche SMEs and run cake decorating or floristry arrangement classes.
With this in mind, it might help to sit down with your team and ask them what they'd like extra training on, or if there are any particular skills they'd like to learn to benefit themselves and the business.
Keep in mind that although you might have to fork out cash for the more in-depth courses, it's often worth it to gain those vital skills in customer communication and building site presence. But there are also lots of free options to take advantage of. Google Analytics Academy offers a free course in analysing your site visitors, this can be really valuable when building and maintaining your business SEO strategy.
Hire the best talent

Another good tip when planning to boost skills is to think about whether there's a role missing within your team. Can you fill it with a new employee who has a specific skillset already?
For example, if you run a local nail salon and are happy with your reception team and beauty therapists but ideally wanted someone to manage holiday and sick leave, could you advertise for a hands-on managerial role to free up your time as a business owner?
Think about your current staff body and if there are any gaps that could be filled by someone else. When you're advertising for a new role, be clear and concise with what you want in your job advert, ensure the candidate will click with the rest of the team and agree with business morals and aspirations. Always think carefully about who would fit the role and perform to the best of their ability.
Learn from other SMEs
Part of being a business owner means always learning. Now, we're not suggesting you copy everything the SME next door does, but other small businesses can offer great inspiration for your own growth goals. Have a think about other services or products you could offer and always be on the lookout for opportunities to experiment and see if your customers enjoy something new and different.
For example, if you run a local coffee shop, why not try presenting the coffee differently to give your customers a whole new experience? Learn how to make fun shapes with coffee stencils and offer different syrups. Try to think outside the box and teach your employees new ways of doing things. Even just arranging the shop front in a new, quirky way can make you stand out.
You could even outsource and hire a specialist window designer for the day to run a workshop on window arrangements. Always be alert and try to find ways to keep your business growing and developing.
See if you're eligible to take on an apprentice
There are lots of niche specialist training opportunities available, but have you ever thought about signing up to train apprentices? They'll get to learn on the job, and you'll have the chance to build their skillset and give back to the community at the same time.
As of 2021, all businesses wishing to sign up to the apprenticeship scheme must do so via the apprenticeship service on the government website. SMEs don't usually need to pay the 'apprenticeship levy', which is a tax paid by employers to help fund apprenticeships.
However, you will need to reserve funds for apprenticeship training in the 'finance' section of your apprenticeship service account. You must make a 5% contribution to training costs and the government will pay the remaining 95% up to the maximum costs.
See what government grants you are eligible for
It's also a good idea to keep an eye on the government website as there are often useful grants you may be eligible for as a small business; the government currently offers certain startup schemes to help you get your business off the ground and learn new skills.
There are also training and development grants, direct grants and in some cases, tax relief. It all depends on how much money your business makes and if you meet the requirements. To find out more, check out our guide on the best UK grants for SMEs in 2023.
Be curious
Being a business owner gives you the unique opportunity to have fun learning on the job every day. So our last tip is to always be curious in the business world.
Do your own research about other SMEs in your niche and see how they're presenting themselves to new customers, or how they are retaining old ones. Keeping tabs on business news is also a must as an SME owner. You can use news websites, Google and even social media for this. Sometimes seeing a cool hack on TikTok or Instagram can inspire you to learn a skill that may benefit your business.
For example, there are lots of TikTok accounts out there that might spur you on into revamping your business organising routine, help your staff with customer interactions, inspire you to stock different products or even just try a new marketing technique.
It's important to know who you are as a business and what makes you special. You and your staff should all be on the same page as you can work together moving forward to develop your collective skillset.
How can Bionic help your business flourish?
Although Bionic is mainly here to help you with your business energy, insurance and finance needs, in the past we've run a few online seminars for local business owners to help them feel confident using VoIP technology.
But if you want more information about how we can help your business grow, get in touch today with the Bionic team to discuss your needs or get more information on business finance.