workshop insurance
Workshop insurance quotes for your business
What is workshop insurance?
If you run your business from a workshop or factory, workshop insurance can cover you for a number of risks you might face, such as injury to visitors and members of the public and loss, damage or theft of equipment. It also offers protection against legal fees and compensation costs if an employee makes a claim against you, say they're involved in an accident in the workplace.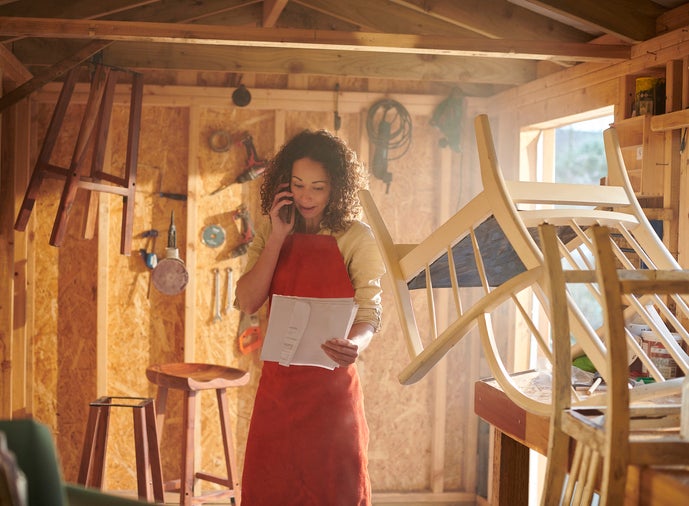 Does your business need workshop insurance?
Workshop insurance is often bought by businesses including carpenters, joiners, and mechanical or electrical repair specialists. If your business relies on specific types of equipment or specialist tools, it could be worth taking out workshop insurance to recover the costs if any of it is lost, damaged or stolen.
It can also include cover for public liability, to protect you against claims of injury to members of the public or damage to their property, as well as buildings and contents, which covers you for damage to your business premises, as well as theft, damage or loss of stock or property.
Operating from a workshop also comes with an increased health and safety risk for employees or members of the public, so it's worth considering the cover offered by a workshop insurance policy. And there is a range of further cover available - speak to Bionic's tech-enabled now to find out more.
What cover is included in workshop insurance?
Whether you work on your own or employ staff, it's worth considering quality commercial insurance to protect your workshop against risks and claims. Here are some of the things that should be included in your workshop insurance policy:
Public liability insurance - Can protect against claims related to a customer, client or third party becoming injured, ill or suffering property damage.
Business contents insurance - Can cover the replacement of items, if damaged, lost or stolen.
Business tools and equipment insurance - Can cover the replacement of equipment, if damaged, lost or stolen.
Employers liability insurance - Employers' liability insurance protects against claims related to injury or illness from your employees.
Product liability insurance - Protects against claims for personal injury or property damage caused by a product your business designed, sold or supplied.
Business interruption insurance - Provides financial support if your business is forced to close for a number of reasons.
Are tools covered in contents insurance?
This could all depend on your home contents insurance plan. If you work from home and keep vital tools there most of the time, you could possibly get cover for your tools through your home contents policy, a lot of insurers offer this as standard. Make sure you check the small print in your home contents insurance though as some plans only cover tools up to a certain amount.
How much does workshop insurance cost?
The cost of cover depends upon a number of things, such as the type and size of your workshop, the size of your business, the number of employees, and the level of cover you need.
The best way to get a workshop insurance policy to meet your needs and budget is to speak to the business insurance team at Bionic. Give us a call now or pop your postcode in the box and we'll get back to you.
How to compare workshop insurance
The simplest way to make sure your business is covered against the unexpected is to let Bionic do the hard work - we talk your language and won't waste your time, working with you to just find the right policies you need, with no unnecessary extras.
Get a workshop insurance quote for your business today. Call Bionic now and our tech-enabled team will compare quotes from the UK's most trusted insurers and adapt your insurance to suit the needs of your business.