feed in tariff business benefits
What was the Feed-In Tariff scheme, and how does it still benefit businesses?
The Feed-In Tariff was introduced on April 1, 2010, and closed to new applicants at the end of March 2019. This popular government scheme resulted in 869,976 active installations at the end of its 11th year, with 96% being solar panels or (PV) systems as the most popular. So although it's no longer an active scheme, there are still many businesses that are still actively benefiting from it.
But what is the scheme and how does it help businesses make extra money? In this Bionic guide, we'll take a closer look at how Feed-In Tariffs work, which types of energy generation are eligible and what replaced the scheme when it came to an end. Read on to find out.
30-second summary
The Feed-in Tariff was introduced to help combat global warming and encourage more use of renewable energy. It enables both domestic and business energy customers to sell back excess renewable energy they produce to The National Grid.
Eligibility for this tariff depended on the type of renewable energy system installed and if it met certain installation and output requirements.
The export rates of renewable energy vary based on the type of renewable energy system installed and rise in line with inflation. Some of the benefits include savings on energy bills and payments based on the chosen generation tariff.
The Feed-in Tariff closed to new applicants in 2019 and was replaced by the Smart Export Guarantee, which is a similar scheme, but without a generation tariff. Businesses can still apply for this scheme if they are eligible.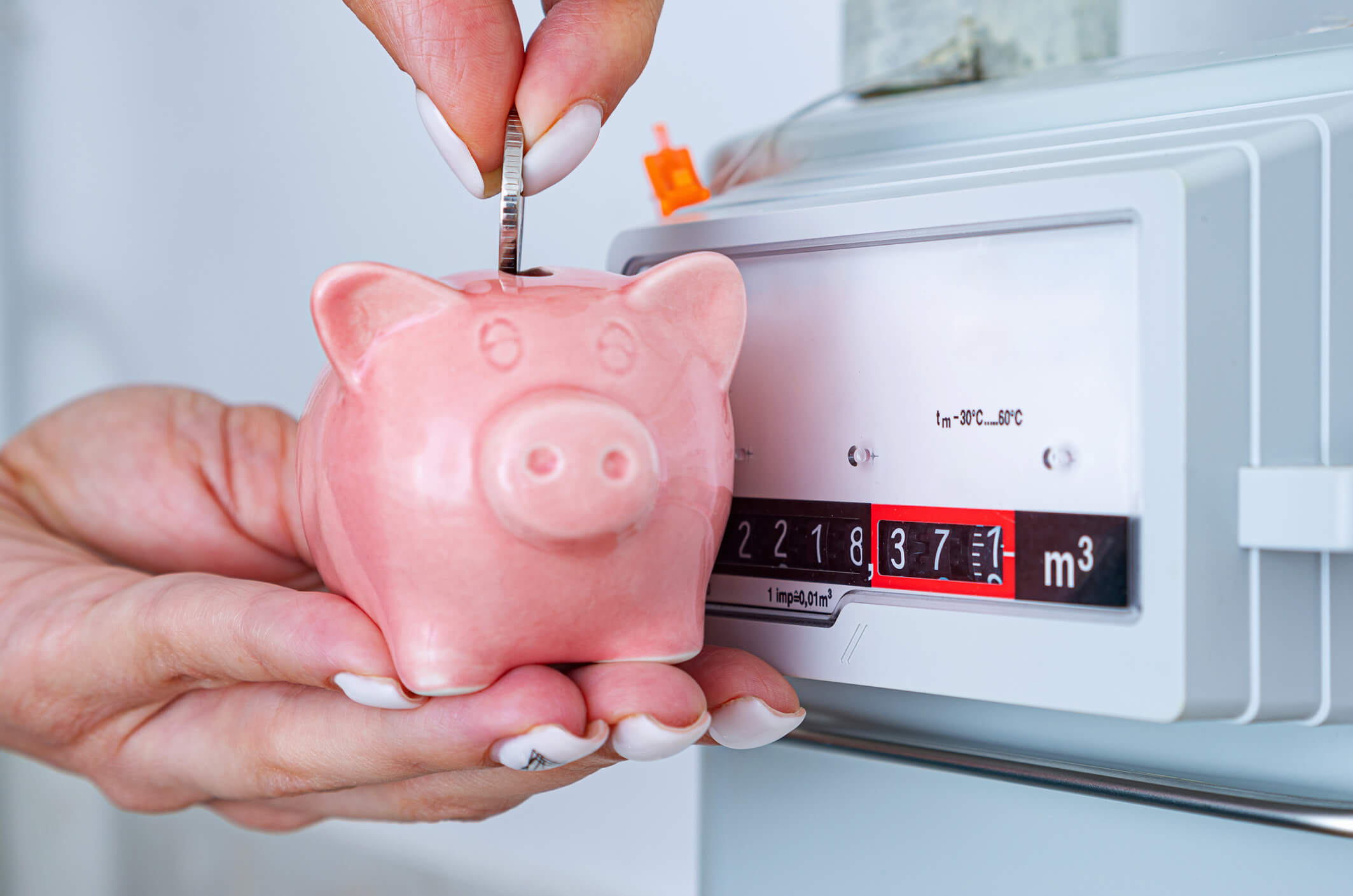 What was the Feed-In Tariff?
The government introduced the Feed-In Tariff Scheme, also known as the FIT scheme, back in 2010 to encourage households and businesses to invest in 'green' infrastructure and create self-generated electricity.
The promotion of low-carbon and renewable power is all part of the net zero strategy to decarbonise the UK economy and meet the set target by 2050. Scientists estimate that the global average temperature has risen at least 1.1 °C since 1880, and we all need to work together to reduce our reliance on harmful, non-renewable energy sources like natural gas, oil and coal.
Read more about the effects of climate change on small businesses here.
How did the Feed-In Tariff Work?
Households and businesses that signed up to the FIT scheme are financially rewarded for generating their own electricity using eligible renewable energy technologies, like solar panels and wind turbines. They can also receive payment for any surplus electricity which is exported to the National Grid.
Eligible businesses, known as FIT generators, submit meter readings to their energy supplier, known as a FIT licensee, and usually receive payments at least quarterly.
The financial benefits of the FIT scheme are split three ways:
Generation tariff — This is a standard rate paid to businesses from their energy supplier for each unit (kWh) of green electricity generated.
Export tariff —This is a rate paid from an energy supplier to a business for each unit (kWh) of surplus electricity that's exported to the National Grid.
Energy bill savings — Using business electricity generated in-house, instead of buying it from an external supplier, means any business signed up to the FIT scheme can save money on their energy bills. But bear in mind that the amount saved will depend on how much energy is used.
Who can benefit from the Feed-In Tariff?
Although the scheme ended in 2019, any business that successfully signed up to the scheme by March 31, 2019, can still receive the payments for the period of the tariff — typically 20 years.
Which renewable energy-generating technologies are eligible?
The renewable technology used has to qualify for the scheme by meeting the following criteria:
Maximum output — The installation can't have a peak output of over 5 Megawatts or 2 Kilowatts for micro-combined heat and power.
Certified technology — The installation must be certified under the Microgeneration Certification Scheme or the ROO-FIT process for hydro turbines and anaerobic digestion.
These generating technologies are eligible for the FIT scheme:
Wind turbines
Solar panels
Hydro turbines
Micro-combined heat and power
Anaerobic digestion
It's also worth noting that if you move premises, the ownership of any renewable energy technology will usually go to the new occupants, who will take over the Feed-In Tariff.
You can check out Bionic's guide on renewable energy options for businesses to find out more.
How much are the current Feed-In Tariff rates?
The Generation and Export tariff payments are decided by the government Department for Energy Security and Net Zero, which means the rates will stay the same, even if a business switches suppliers.
The current Export Tariff is set at 5.99 pence p/kWh, but the amount that can be made from the Generation Tariff depends on the type of technology a business has installed. The price of installing the technology and how much businesses will save on energy bills will also come into play when considering overall profits.
Here are the generation tariff rates, in line with an inflation rate of 7.5%, effective from April 1, 2022:
| | |
| --- | --- |
| Generation tariff (p/kWh) | Rate |
| Solar PV | 4.21p |
| Wind turbine | 9.16p |
| Hydropower | 8.93p |
| Micro CHP | 16.15p |
Will FIT payments go up with inflation?
Yes, the FIT tariff increases in line with inflation, which has risen at record rates this year. The best way to find the most up-to-date payments is to visit the Ofgem website.
Read more about why inflation rates are so high in our guide to the cost of living crisis.
The responsibilities of Ofgem in the scheme include:
Approving certification for renewable energy installations
Handling databases of accredited installations
Publishing reports and data
Making sure FIT licensees are complying with the scheme's rules
Find out more about Ofgem's role and responsibilities in our guide.
Are Feed-In Tariffs available globally?
Yes, as of 2016, there were 83 countries worldwide offering a version of a Feed-In Tariff, all of which aim to increase investment in renewable energy technology — with numbers rising steadily from just 33 countries back in 2004. The first country to implement a FIT scheme was the USA back in 1978, and Germany got on board in 1990 with the "Stromeinspeisungsgesetz" scheme.
Other countries with versions of the scheme include:
Canada
China
India
Japan
Switzerland
Why did the UK FIT scheme end?
When the government introduced the scheme, the aim was to increase the installation of eligible solar PV systems by 750,000 in 10 years. But the project was so popular that this target was smashed, and 730,000 systems were already installed by 2015.
As renewable energy generation became more common in households and across businesses, installation costs fell, and the scheme ended a year earlier than planned before it became unaffordable.
Has anything replaced the FIT scheme?
The Smart Export Guarantee, or the SEG scheme, replaced the FIT scheme when it launched on January 1, 2020. Energy suppliers, now known as SEG licensees under this scheme, pay small-scale generators of low-carbon electricity (SEG generators) for extra energy, which is exported to the National Grid. It's pretty much identical to the FIT scheme, just without a generation tariff.
Like the FIT scheme, the SEG scheme aims to encourage domestic and business customers to generate green energy. The same technology types are eligible as with the FIT scheme and must meet criteria including a capacity of 5 Megawatts or 50 Kilowatts for micro combined heat and power. All energy suppliers with more than 150,000 customers must offer the tariff, and smaller suppliers can offer the tariff voluntarily.
Find a full list of SEG licensees on the Ofgem website and learn more about the SEG scheme with our guide to selling energy back to the grid.
How much are the current Smart Export Guarantee rates?
The payments are calculated using meter readings, but unlike the FIT scheme's tariffs — which were controlled by a government body — the SEG scheme's tariffs are determined by individual SEG licensees. The only rule is that the tariff must be more than zero. This means it's definitely worth shopping around for the best deal.
Find out more about comparing business energy suppliers here.
What happens if I forget to take meter readings on the SEG scheme?
To be eligible for the scheme, a business must have a half-hourly read-capable meter, like an SMETS 2 Smart meter or Automatic Meter Reading (AMR) meter. This makes missed meter readings unlikely as suppliers receive the readings automatically.
Find out more about smart meters in our guide to energy meters.
Can businesses still apply for the Smart Export Guarantee scheme?
Yes, the scheme is still open, and businesses can contact their energy supplier for more information about available SEG tariffs.
Remember, if a business is already signed up to receive FIT scheme payments, the organisation is ineligible for the SEG scheme. It could be worth researching energy suppliers' individual SEG scheme rates to see if they are more competitive than FIT scheme payments, as businesses can always opt out of the FIT scheme.
Get your business set with Bionic
Even though the FIT scheme has come to an end, there are still ways for small businesses to increase their sustainability, save on their business energy bills, and even get relief on green taxes for investing in renewable technology. It's worth researching all available grants and environmental taxes and even looking into switching to a green business energy deal.
This is where Bionic comes in. Our tech-enabled experts will help you to compare quotes from our trusted panel of suppliers. And because business energy is more complex than domestic energy, we'll talk you through the results to ensure you get the right deal for your business.
If you need more help understanding how to reduce your business's carbon footprint, take a look at our energy guide pages for more information. Or, reach out to the Bionic team to discuss your needs and compare business energy deals.