Jingle all the way to better business 
Ho! Ho! Ho! Christmas is just around the corner. It doesn't matter if you're a fun-loving festive type or a total bah humbug, as soon as the nights start drawing in you just can't escape Christmas songs, tinsel, outdoor markets and the threat of snow.
So, in the true spirit of Christmas, here are Bionic's top 12 tips to help you jingle up your small business this festive season.
1. Get involved with a charity
Christmas is all about goodwill, spreading cheer and helping those less fortunate. So, why not get involved in some charity work and help some worthwhile causes?
Sit down with your staff and find out if there are any charities your business could get involved with. You can consider causes that are close to the heart or local charities looking for a helping hand. Maybe there's a charity that has helped a friend or loved one, or you have a charity shop next door to your business that is always looking for donations in the winter months.
It's also worth thinking about other ways you could help in the local community too, for instance:
If you're a food or produce shop you could research food banks nearby and help with some Christmas donations.
If you sell clothes, search for homeless shelters that might require winter warmers; hats, scarves, and gloves.
You could encourage your customers to help out by having flyers or leaflets by the till asking them to donate anything they can spare.
If you have the time and resources, you could create gift boxes filled with Christmas presents with stock from your shop. Offer them to local charities, homeless shelters, or churches. A lot of families miss the magic of Christmas and sometimes a thoughtful gift box makes all the difference.
Not only will you feel the warm, fuzzy glow of doing something selflessly worthwhile over the festive period, but your charity work also won't go unnoticed in the local community – and that can only be good for business.
2. Winterise your website
Christmas is about having fun, so why not show off your festive spirit by updating your website during December. Even just popping a Santa hat or some snow onto your business logo can let everyone know you're staying up to date with changing seasons.
Alternatively, you could do something as simple as slightly altering a banner on your site to let customers know your Christmas opening hours, put a festive filter over your social media profile picture, or use a Christmas-themed template when sending out marketing emails in December.
Customers often love to see subtle changes, new stock, and seasonal exclusives. So let them know that your business really cares about the finer details.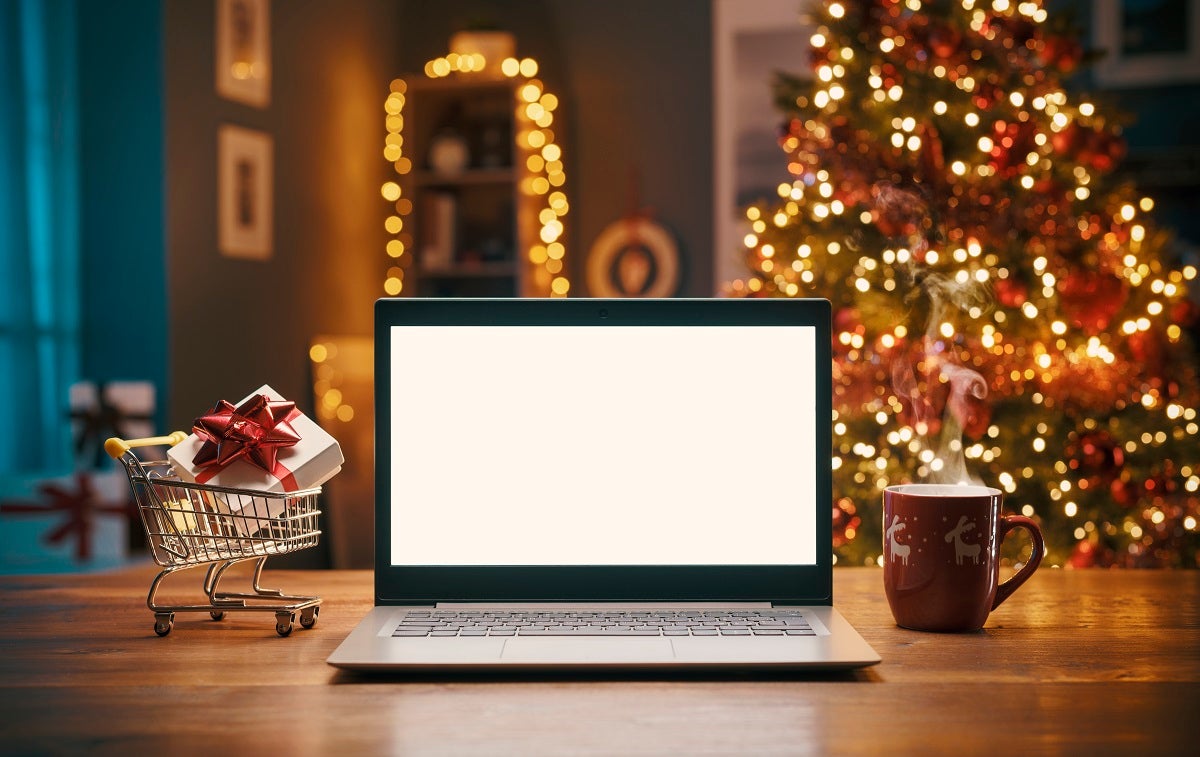 3. Transform your premises into a winter wonderland
Whether it's Valentine's Day, Easter, Halloween, or Christmas, revamping your business premises and decorating your shop front is a fun and simple way to catch the eye of potential customers and make sure existing ones keep coming back.
Have fun decorating with your Christmas stock. It will give you a chance to really show off what you have on offer and put your creative skills to the test.
It's entirely up to you how far you take the idea. You could transform your shop into a real winter wonderland complete with fake snow, lanterns and decorated Christmas trees or you could just put Santa hats on mannequins. No matter what you do, acknowledging the festive season will put you in good stead for engaging with customers.
4. Spread the gingerbread love
Gingerbread flavouring in December is what pumpkin is to October, so when the temperature drops and advent calendars, mince pies and pigs in blankets fill the supermarket shelves, it marks the return of gingerbread lattes and a whole flock of Christmas hot beverages in your local cafes.
So, why not get ahead of the competition and start 'ginger breading' your stock now?
Or perhaps look into other popular Christmas flavours to create a festive buzz - think cinnamon, candy canes, Christmas cake and bucks' fizz flavourings.
And don't just assume flavour ideas are limited to coffee, if you're an independent pub, you could create some fancy festive cocktails for your punters to enjoy complete with candy cane garnishes.
If you're a gift shop selling handmade candles, it could be worth bringing out a Christmas range to celebrate the festive season. Something with a warming gingerbread or cinnamon scent will go down a treat. But maybe rein in that Christmas dinner-scented candle.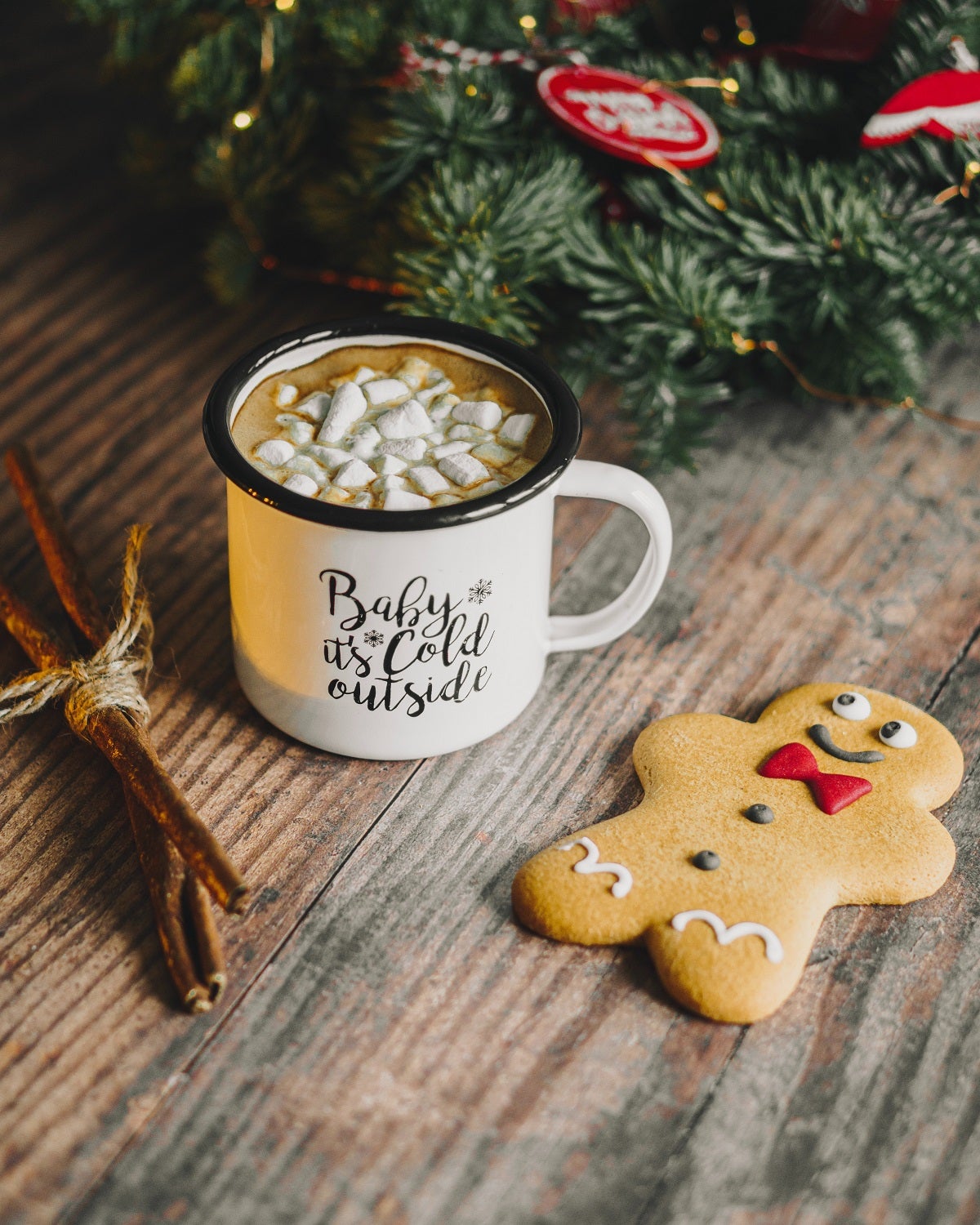 5. Get festive with your marketing
Most businesses step up their marketing efforts for December. To generate the best ideas, it's worth having a team meeting so you can collectively put your minds to work. You'll soon be bouncing concepts off one another and working out as a group what might work best for your business.
It could be something as simple as a festive window display or a Christmas email to all your customers. Or you could go all-in on a whole campaign involving personalised messages and Christmas gifts. It's up to you how big you go, but making a team decision can help you avoid aiming too high and making costly mistakes.
Just like wintering up your website, even just tiny changes will make it obvious that you care about the delicate details and keep things interesting for your customer base.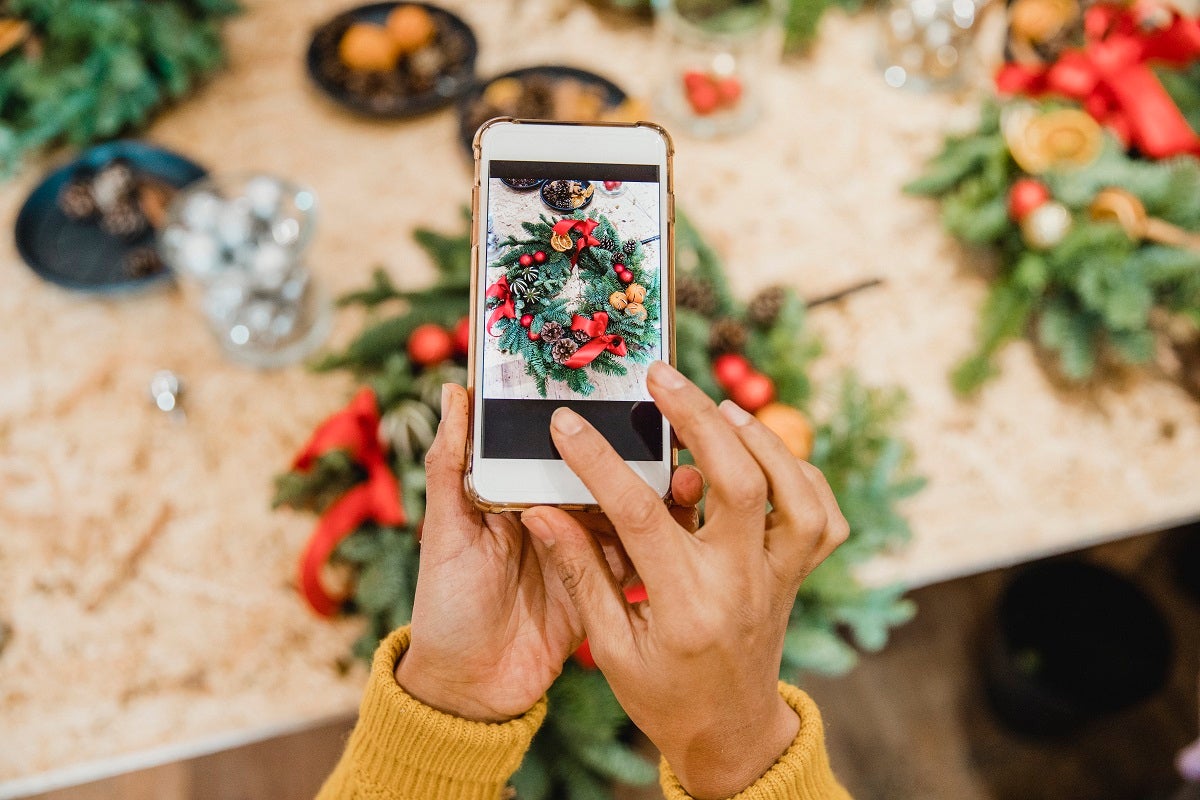 6. Set up some Christmas competitions
Running deals and festive competitions throughout December is always a great way to spark interest with your customers. It gives something back to them - after all, it is Christmas, the season of giving.
You could set up some simple competitions on social media where you encourage customers to follow and tag your social media account while showing off themselves using a product of yours.
Or you could create a Christmas quiz that customers can log into via Zoom or Skype for a chance to win a prize. Whatever you decide, make sure it's as festive as possible.
7. Do a roundup of the year
Another fun idea is to do a round-up of the month (or year) so your customers can see what you've been up to and what you've been doing in the local community.
Sending out a simple email detailing some fun things your company has done will really add personality to your business. If you've done any charity work, then letting people know about it might be a good way to boost your business and perhaps get more people donating too.
You can keep it as fun as you want, and it can be in whatever format you'd prefer. An email would likely be easier but if you have regular customers and good footfall, then a festive newsletter in paper form might be a good way to engage customers.
If you're a florist or make Christmas wreaths as part of your offering, you could run a December round-up that highlights your designs by showing photos of the best ones.
If you run a cake shop, you could give customers an insight into how many Christmas cake orders you've taken and offer a behind-the-scenes lesson on how to decorate cakes.
Or you can go on a whole different route and detail your favourite things about the year and any new items you've started selling.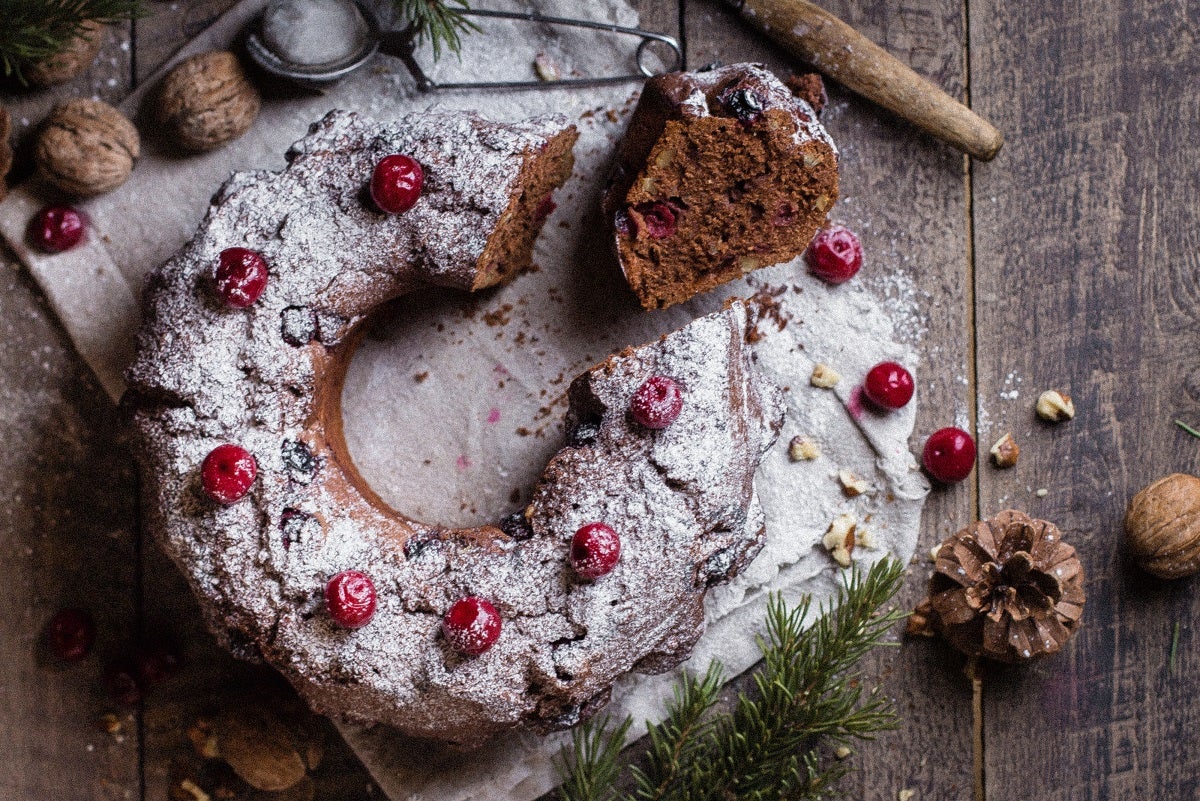 8. Throw some tinsel on Twitter
Social media is such an important business tool for SMEs and can really spark interest in your business. Plus, it's free and if you utilise it well, your company can achieve so much exposure.
At Christmas, most companies will come up with creative ideas to make their feeds more appealing to customers. So have a think about what would interest your own base and really have some fun with it.
You could do a 'get to know our staff' campaign and get them to dress in Santa hats while introducing themselves and explaining what they do within the business.
If you want to go even more festive, get them to record themselves telling your followers what their favourite part of Christmas is.
Or you even could create a social media advent calendar where your followers get an exclusive discount or learn something about the business each day. Making an effort with your social media presence really does help to boost business and it's simple to do.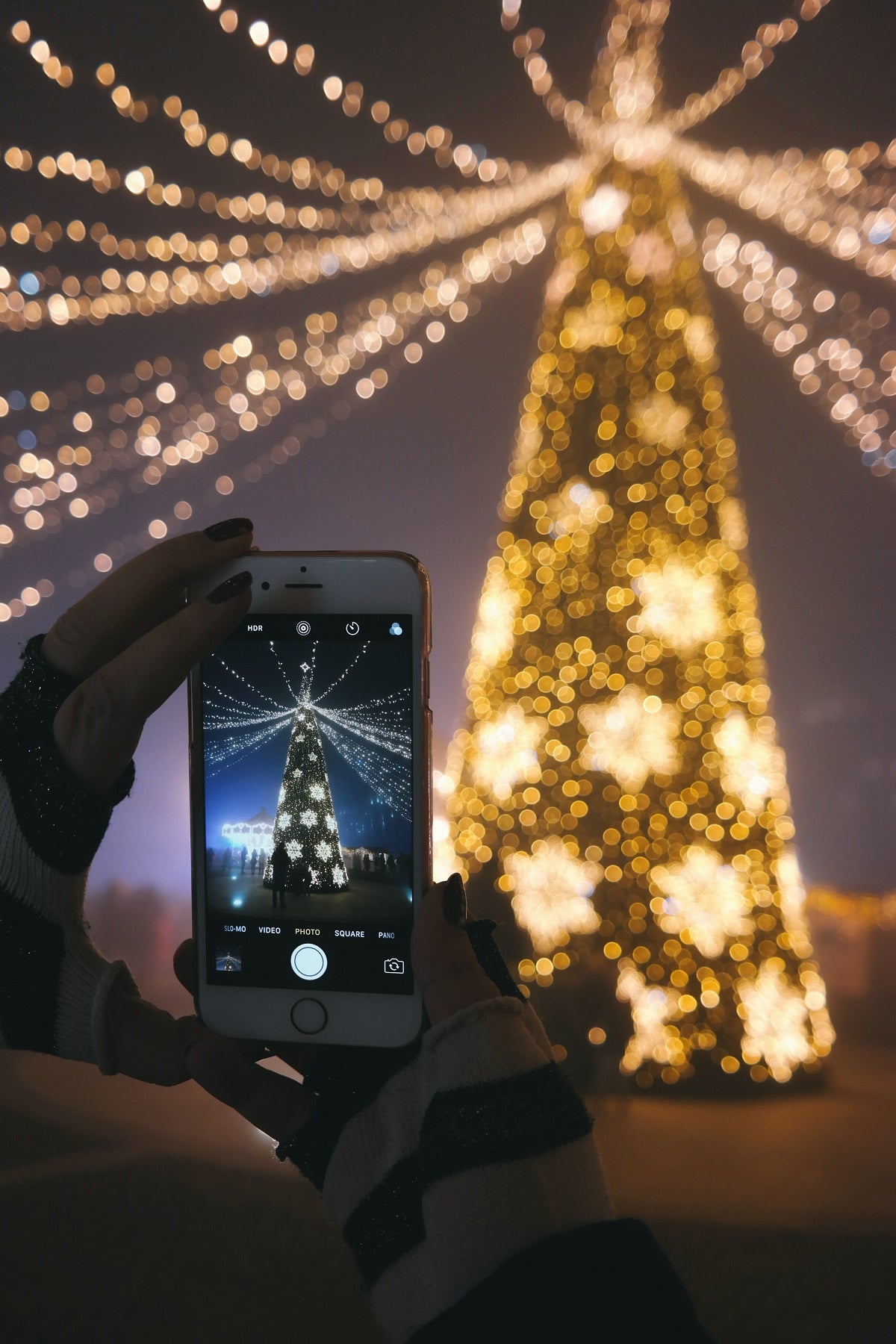 9. Bring Santa to town
During Christmas week, why not get your staff to dress up as their favourite Christmas characters to spread a little cheer around? You could hold a best-dressed competition and even get customers to vote for their favourite costume.
If you want to keep it simple, then you and your staff could all don Santa or elf hats instead. Creating some festive fun really does make shoppers smile and you'll stick in their minds as a happy business that cares about its customers. I mean, who wouldn't want to be served by a jolly Santa or an impish elf?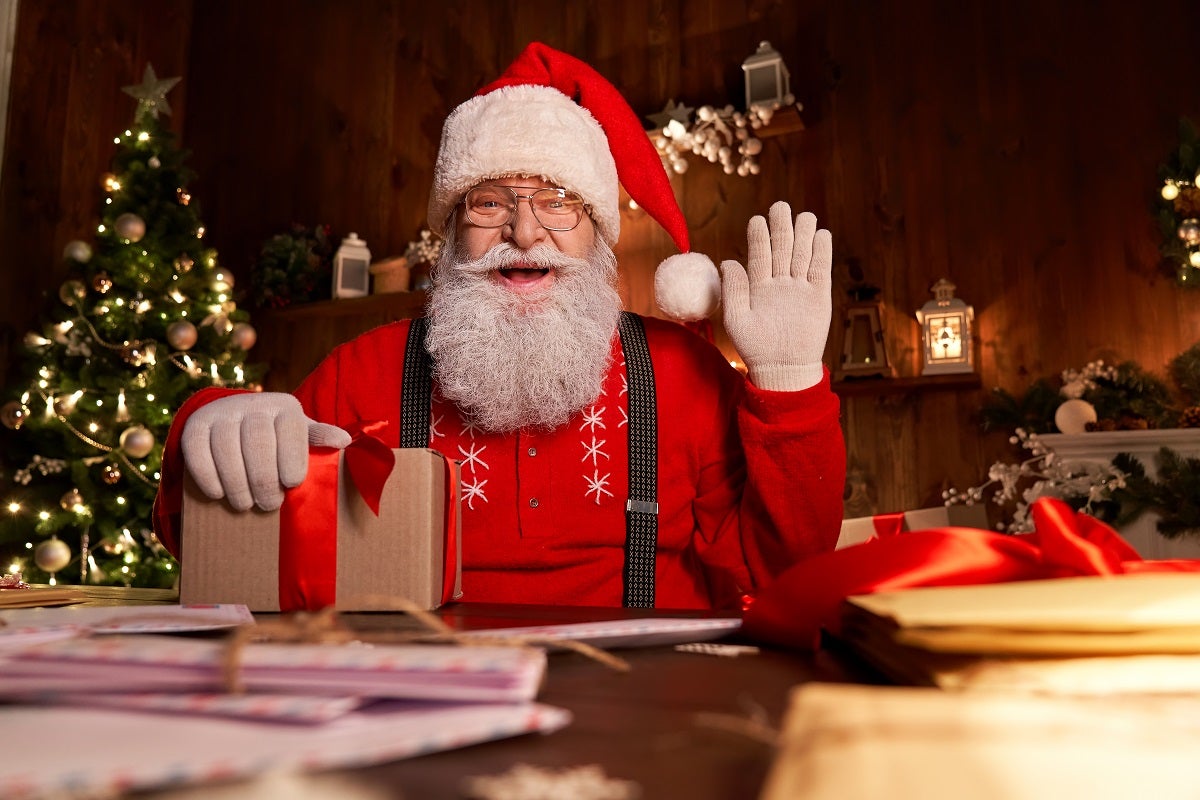 10. Show your staff they're special
Your staff are vital to your business running smoothly so why not reward them for all their hard work this year and give them a little sign of appreciation?
It's been a tough couple of years for all small businesses - the pandemic hit hard and adapting and reopening safely after lockdown hasn't been easy either. If you have great staff that have supported you through turbulent times then let them know how much you value them.
It doesn't have to be anything extravagant, just a token to show you think a lot of them and the work they do.
A thank you card, a personalised product or the chance to clock off a little early on Christmas Eve (provided you're open) will do the trick. You could bring in a pack of mince pies, Christmas cakes or chocolates for them to share over Christmas week.
Just showing you really value their work can go a long way.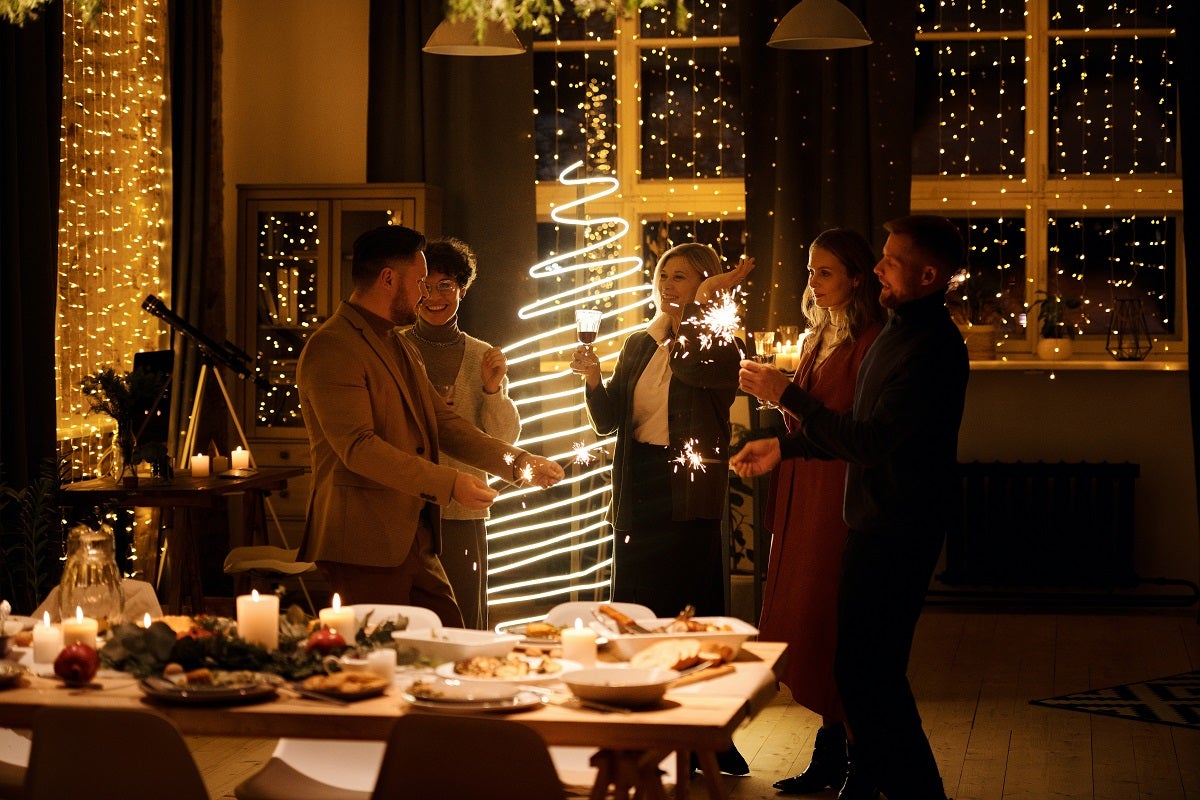 11. Celebrate your customers
It's also good to show your customers that you value them too. After all, your business is nothing without them.
You could shout out to customers that are particularly loyal or shop with you a lot. Maybe send them a little gift or token to show you appreciate their ongoing custom. You could encourage them to tag other businesses they think deserve a 'well done' on social media too.
You could also use the shout-out system to create a buzz about your business. For example, if you run a party shop, you could ask customers to tag you in their Christmas party creations bought from your store. It will create more interest in your business online – and who wouldn't want to show off their fancy festive outfits?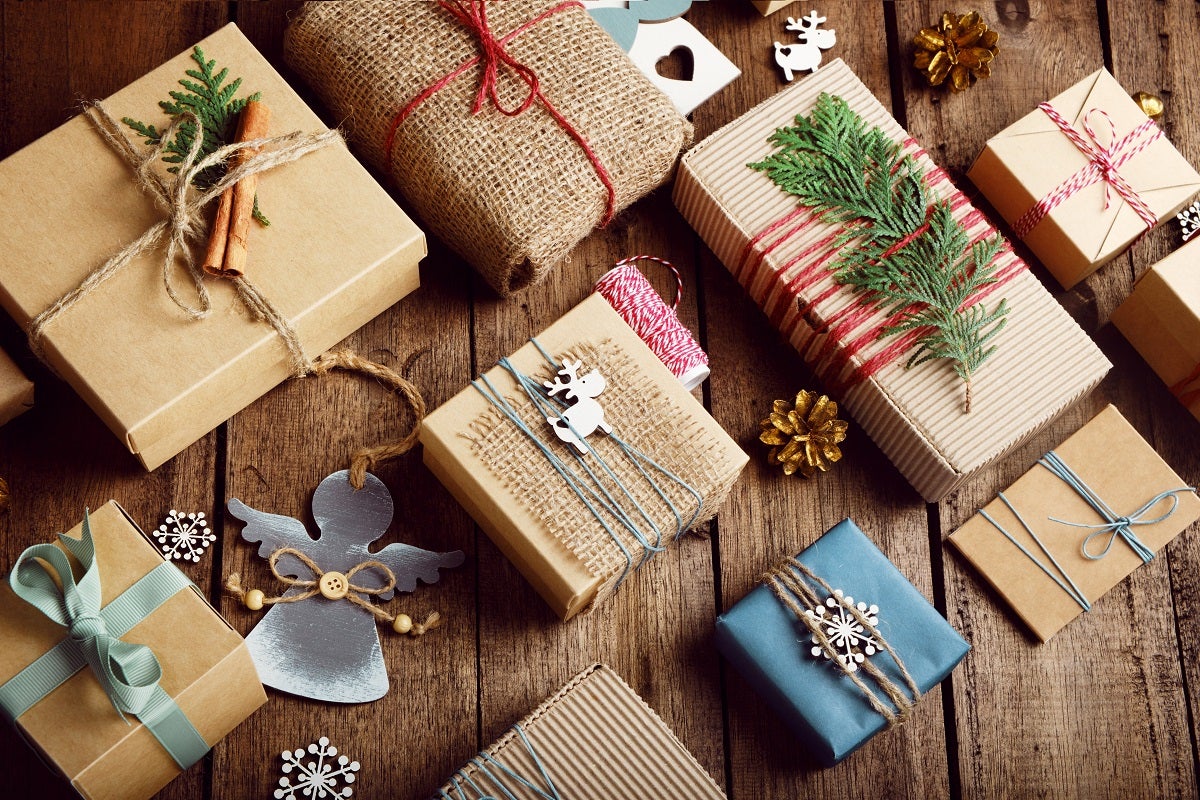 12. Spread some cheer
Another idea you could think about is spreading kindness. It's the season to be jolly after all, so be nice to those you meet and spread some Christmas cheer around.
Introduce a 'random acts of kindness' campaign that encourages customers to do something nice for someone for no other reason than it's nice to be nice. You could get them to pass it on and create a chain of good deeds.
If you have enough interest, you could ask customers to tag you in their random acts on social media and create some momentum surrounding the campaign. Being kind costs nothing and it's a pleasant thing for your company to be associated with.