How a family-run florist has adapted and flourished for decades
Community spirit is what spurs Sue Colledge on to run her family's three-generation old florist with pride. Located in the sleepy town of Whitwick, a quiet suburb of lively Leicester, Colledge's Florist is a true rose in the local community (no floral pun intended!)
The shop itself offers beautifully bespoke orders, and Sue's team can conjure up arrangements to suit any occasion- from weddings and funerals to thank you bouquets and birthday surprises.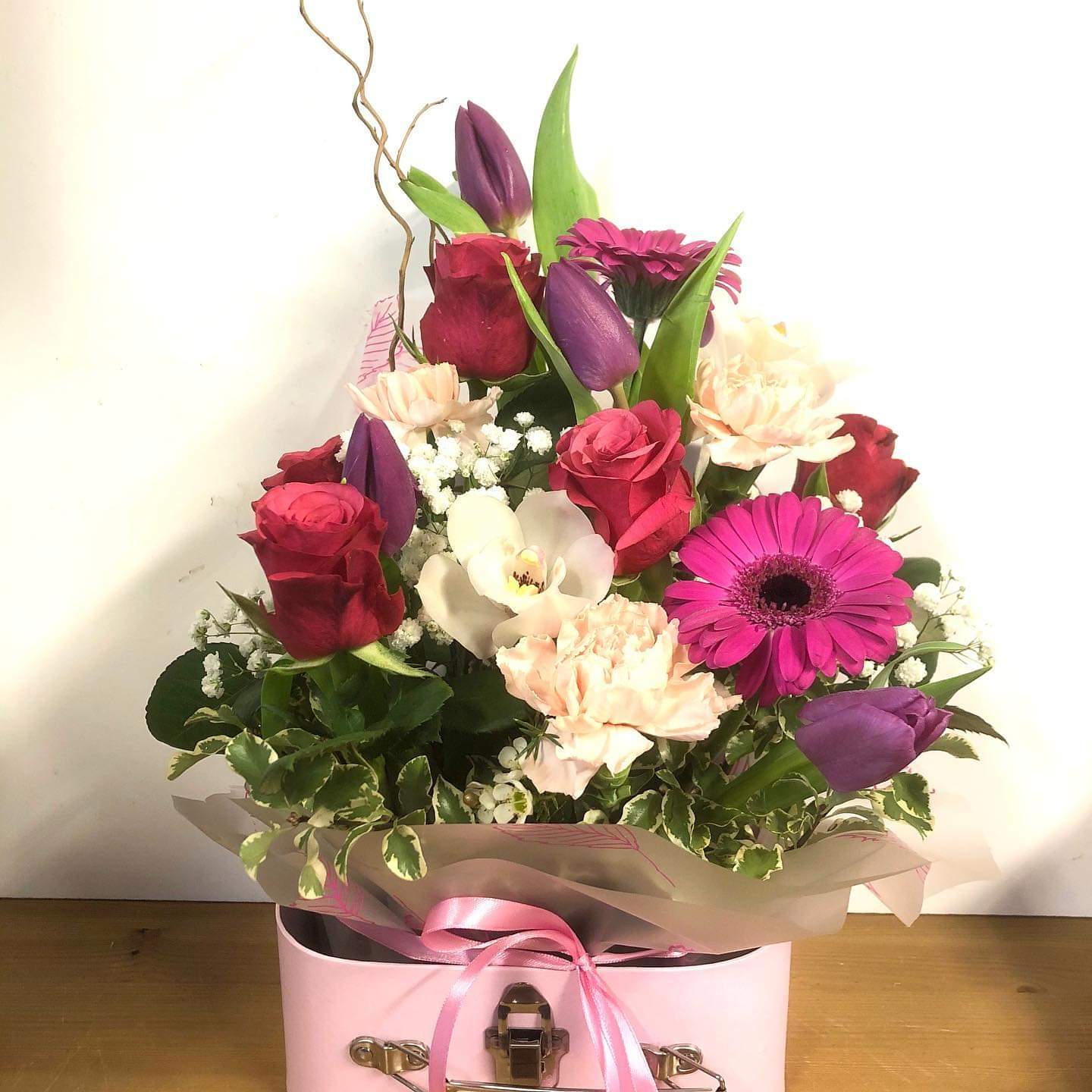 A fabulous florist with family ties
Sue, who has seen the business bloom and blossom after years of gruelling dedication, started working in the shop aged 19, alongside her mum and she's seen every twist and turn that's made it what it is today.
"I'm the third generation working in the shop" Sue tells Bionic when we asked how long she has been proudly providing Leicester locals with awe-inspiring arrangements.
"The shop was originally set up in 1949 by my grandad and back then it was more of a general store, he bought a field round the back of the house and grew plants, fruit and veg there to sell.
She added, "When my mum and dad took over, they also had market stalls and a van that they would take round locally and sell out the back of."
Fast forward to 2021, gone are the range of fruit and veg offerings but in their place is an ever-expanding arrangement of bespoke flowers, alongside a familiar friendly service, carried throughout the ages.
The florist that locals visit today has actually adapted a great deal since 1949. Sue agrees it's different, but it hasn't lost that extra special sparkle her grandfather set it up with. They even still have his original hand-painted sign on centre display, proudly overlooking everything this beloved business has become.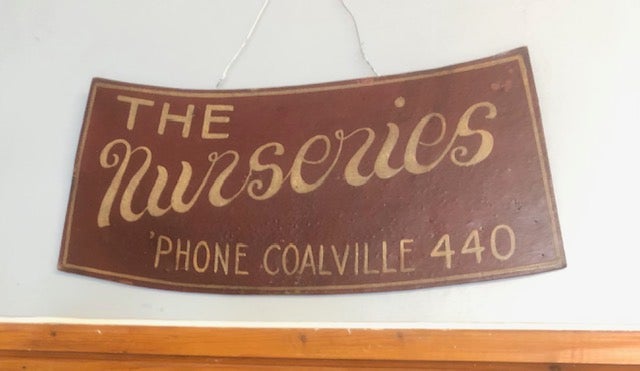 Adapting in the face of adversity
Colledge's Florist has learned to grow and adapt throughout the years, as the area has welcomed supermarkets and other larger shops. Sue's family had to think long and hard about how to keep the shop relevant without losing what made them unique.
Sue says: "The florist has always been a part of the shop but when supermarkets started opening, we moved onto floristry even more. If you don't adapt then you don't survive, and we couldn't compete with the bigger supermarkets selling food."
Sue has had her share of challenging times and she stresses that being prepared to work your fingers to the bone is the key to success.
"We've had some really tough times" she remembers pensively "We've been through two recessions and times where we really weren't sure if the shop could keep going. In the past I've had to get extra jobs just to keep the business afloat."
"But it becomes your 'be all and end all' really" she adds "At the end of the day you have to try anything and for a while now we've been really busy. The phone has been ringing off the hook."
But what has caused this welcomed increase in business?
Sue ponders and says: "At the beginning of Covid we had to close for three weeks as there were no fresh flowers being delivered into the country at all. But then we adapted, we started doing more home deliveries and we were getting so many orders."
"Sadly, some of these were an increase in funeral arrangements, but we also found people were sending more flowers to their loved ones as they weren't allowed to visit them. Someone who may pick up a potted plant from the supermarket and take round to see a friend were now using us to send bouquets."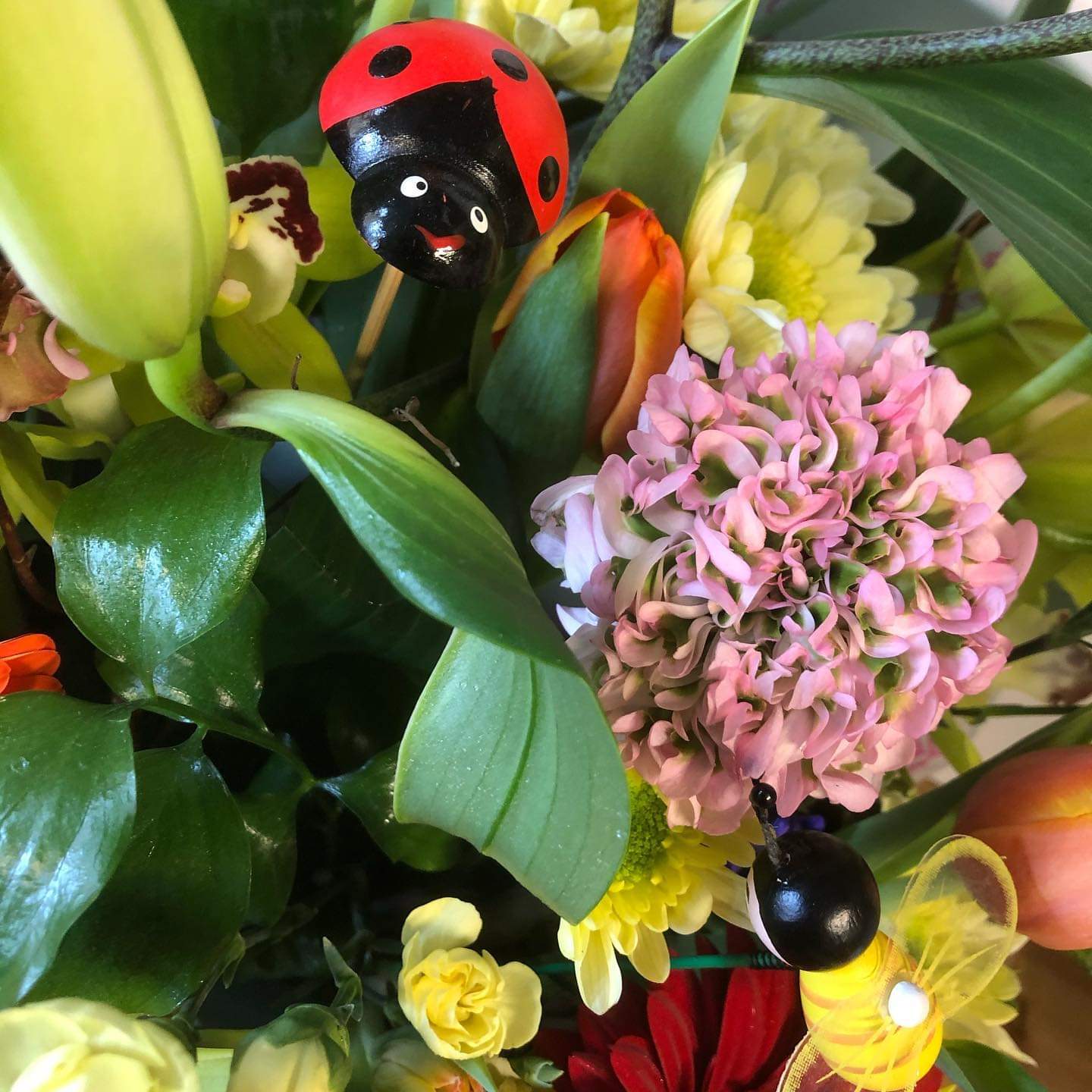 A cheerful chat makes all the difference
Sue has grown up in the busy, bustling shop and has seen first-hand what that personal touch can bring to a business.
She cites that as the sole reason Colledge's Florist remains different. It provides a whole other experience from hurriedly grabbing a bunch of flowers from your local supermarket and using the self-checkout.
It's that welcoming 'hello,' that chirpy chat about the typical English dreary weather, that human connection. It's things like asking how your family is doing and the hand-crafted floral arrangements that make the occasion as special as it should be.
Human interaction is what Sue's shop thrives on. Although the business uses online technology as a marketing tool, it isn't at the centre of her business.
Sue says: "We have Facebook and Instagram, but our social media is used more like a shop window, people can go on our pages and see what we offer but they can't order on there, they have to ring up. I think this makes it more personal, I don't want people going onto a website and picking a 'number one,' I'd rather they called, and we made them something personal and bespoke."
"Community is everything "Humanity is basically nice, on the whole, we're meant to be together as humans. I think keeping that sense of community is just so important."
So, what does Sue recall as her proudest achievement over the years?
"Being part of the community is my proudest achievement and I think that is more important than any business achievement." she enthuses before adding "It's lovely to go onto 'Spotted in Whitwick', the local Facebook group and see that someone has recommended you as a florist to go to, it's great to get nice comments but being part of the community is so much more valuable."
And Sue is an ever-present force within Whitwick's community. She is the drive behind the town's annual charity music festival 'Woodstock in Whitwick', and throughout Covid, she set up the 'Whitwick Community Crisis Team' to help vulnerable people in need.
"We set up the Community Crisis Team at the beginning of the first lockdown so we could help people. We did the shopping and dropped off prescriptions, anything to help out" she told Bionic.
But other than lending a helping hand to the locals, Sue and her talented team are always working hard on the main attraction, the flowers. They've worked tirelessly throughout the years and truly earned success, not letting anything stand in their way.
Sue says: "We've had to expand and set up a back workroom for the team so we can socially distance, but keeping a business going is all about adapting and figuring out different ways to do things."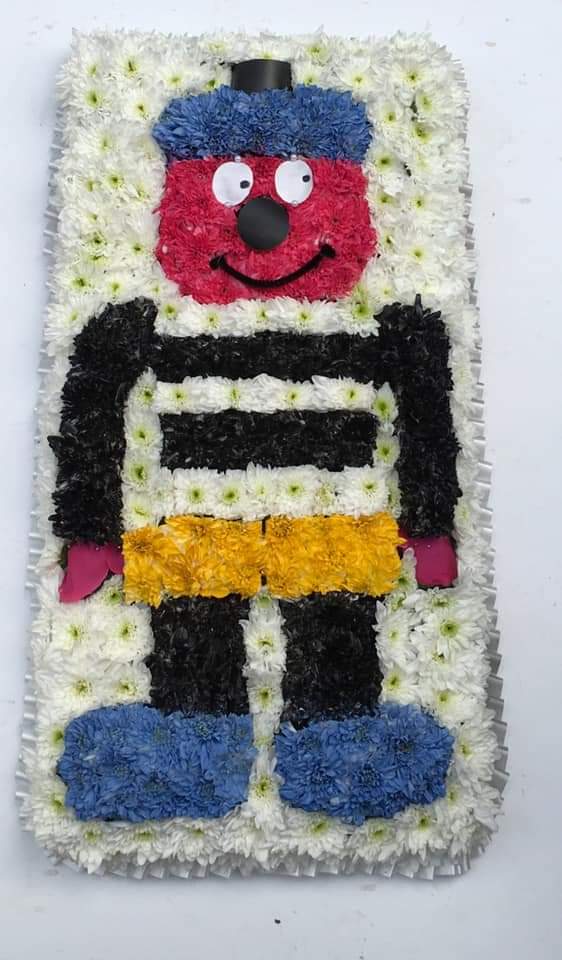 Sue's savvy advice for SMEs
So, other than becoming a pro at adapting your business to suit the needs of your customers and remembering to embrace that community spirit, what are Sue's other top tips for starting a business venture in the future?
"You have to be prepared to work really hard and put in the hours, you have to nurture it like a baby. A lot of people set up businesses and expect to hit the ground running, they look at everything through rose-tinted glasses."
She adds: "They'll find that they're actually making less money than when they worked their 9-5 and they now don't get sick or holiday pay. Setting up your own business is a lot of work but if you're prepared to work really hard then it's so rewarding."
So, there you have it, petals of perfectly poignant advice from a much-loved family florist that's been around since 1949- embrace your community and don't be afraid to adapt and grow. You can check out Sue's work on Facebook and Instagram.