how to get small business iso certified
What is ISO and how do you get your small business certified?
When you're a small business owner, understanding jargon can seem like a headache. You might not know why you need to implement an ISO quality standard or what the benefits are.
An ISO certificate could boost confidence in your company and help you succeed in the future. Bionic has put together this easy guide to help you understand what ISO is and how you can get your business certified easily and efficiently.
What is ISO certification?
ISO stands for the 'International Organisation for Standardisation.' An ISO certification is approval from an external body that your business is compliant with industry standards and is credible.
ISO is an independent organisation and they have a panel of experts who develop standards for businesses all over the world.
If your company has an ISO certificate, customers are often more confident interacting with your business, buying your products and using your services. By complying with ISO standards, you can lower business costs, boost staff productivity and even increase customer interaction.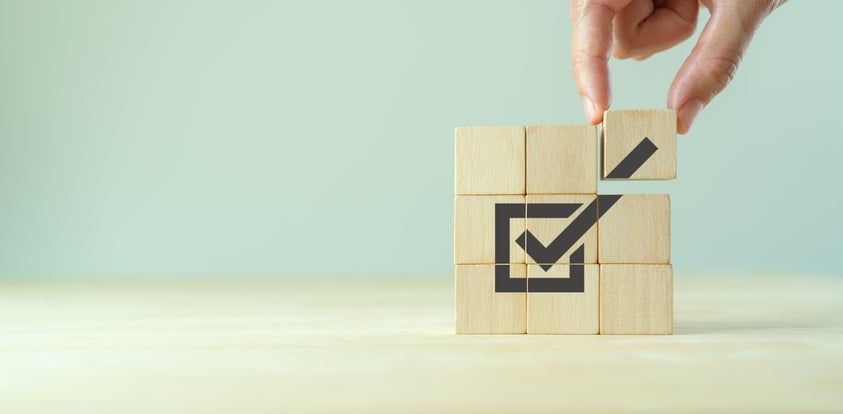 What are the different components of ISO?
Your business can get an ISO certificate if it meets the standards and gets accredited by the United Kingdom Accreditation Service (UKAS). UKAS is a government-run body which runs inspections and tests the quality of various businesses.
Although ISO is worldwide, there is only one accreditation body in each country. In most countries, it is not a legal requirement to be accredited but a lot of businesses choose to apply. There are a few main components of ISO. They are:
Choosing quality objectives- First of all, you need to understand the objectives your business needs to meet to gain ISO certification. It helps to do some specific research and start to plan these changes within your company.
Changing the business structure and staff duties- Next, when you know your business objectives, you'll need to change the structure and alter the roles of your staff to maximize growth.
Keeping on top of data management- Keeping track of all the data that reflects the changes to your business is important because it can help you see how your business is progressing.
Working on new processes- You'll need to keep an eye on any new processes you implement and make sure they're working for your business.
Keeping track of consumer satisfaction- You also want to keep track of how your customers are responding to the changes to your business. This will help you assess where to make further changes.
Making continual improvements- An ISO certification needs constant maintenance to ensure your business is growing as it should and adapting to changes.
Why does my business need to be ISO certified?
Unless your business operates in the automotive or medical industry, there is no legal requirement to have your company ISO certified in the UK. But there are lots of reasons business owners choose to get accredited.
There are many high-profile companies who may not partner with you if you do not have an ISO certificate. Think of the certificate as a stamp of approval that you are a bonafide respectable business in the industry. Having an ISO certificate gives customers and other businesses confidence that you are following correct business standards.
If your business is making over £250,000 per year, you can choose to apply for an ISO certificate.
Why do we have standards?
In the business world, it's important to have standards and an independent body to keep track on performance and quality. As a result, businesses not following certain standards can be held accountable for poor service or products.
Why are ISO standards important?
ISO standards make sure the quality and safety of worldwide businesses are up to scratch. Companies of all sizes can benefit from following ISO standards as up-to-date procedures can cut costs, improve management systems and put better procedures in place. There are a few more reasons why ISO standards are so important, they can:
Provide sales and marketing advantages
ISO standards can improve your sales and marketing performance by giving your business the knowledge to perform their best. The more successful your sales and marketing, the more revenue you will be making.
Deliver real value through material and resource savings
Many companies follow ISO standards to improve their sustainability and save resources. Sustainability is so important for small businesses and ISO standards help companies understand environmental challenges better.
Commitment to customer and partner requirements
ISO certification can help businesses show commitment to their customer base by vowing to improve and focusing on what their customers want and need. When a business becomes ISO accredited, it can boost its reputation and attract more customers.
What are the ISO certification steps?
There are a few steps you must follow if you want to get your business ISO accredited. Firstly, you must do your research and discover which type of certification suits your business best, then you need to implement a management system and make it work for your business before you submit your business to ISO and see if it meets standards.
1. Choose the right standard
There are a few main types of ISO types and each focus on different business aspects. It's important to choose the correct standard before you start the process of changing your business. The main types are below:
ISO 9001 -ISO 9001 focuses on giving guidance to companies by looking into overall quality management. This type ensures the quality of your business products and services are maintained and meets the customer's needs.
ISO 27001 -ISO 27001 looks at the security of information assets in your business and how you can optimise and keep your company safe in the world of technology.
ISO 14001 -ISO 14001 is an international standard for businesses to follow. This type aims to help organizations improve environmental factors. It focuses on the use of resources and reducing waste and being as environmentally friendly as possible.
ISO 45001 -ISO 45001 is also an international standard but it focuses on health and safety. It was developed by national and international committees that are independent of each government.
2. Develop your management system
Next, you must develop and work on your management system. It helps to really identify your business processes, and what currently works and what doesn't. Try to have a document and keep track of the involvement your employees have as well as any management changes you plan to make.
3. Implement your system
Next up is implementing your system. This involves ensuring your staff are properly trained for new tasks they need to undertake.
It's vital to create a reporting system so you can keep an eye on ISO inspections, testing, management changes and business objectives.
4. Verify that your system is effective
When you've implemented your system, you need to make sure that it's working effectively. You can do this by carrying out an audit and by reviewing processes on a regular basis.
It's a great idea to keep a record and keep track of any strengths and weaknesses of any new management system and adapt accordingly.
5. Register your system
When you've implemented your new system, you need to make sure it's working and that you're confident with the business changes you've made. You can then submit your management system to ISO to see if it meets the requirements. If it does, then you can apply for the certificate and the process of accrediting your business can officially begin.
Who approves ISO International Standards?
ISO is an independent organisation and is made up of around 167 national standards bodies. They all agree on standards together via a board. Because of all the different members and their extensive experience, ISO brings together experts to share a wealth of knowledge to help businesses of all sizes meet standards.
How much does ISO certification cost?
The cost of an ISO certificate varies. Many businesses can get a rapid ISO 9001 certification by paying around £695. But it obviously depends on which kind of ISO certificate you need and what kind of business you run. The overall cost also depends on the number of locations you have, the type of company and the number of shifts your staff work.
There can be added costs too, these include:
Developmental costs- Any costs involved in documenting or implementing new systems
Training costs- There can be costs when training staff in new systems
Cost of registration- These costs include conducting the audit and registering the management systems
How long does it take to achieve an ISO certification?
Most ISO certificates are completed within 6-8 weeks, but this can change depending on the type of business you run and what kind of ISO certificate you are applying for. After your business accepts the price quotation and pays the deposit, the process begins.
How can Bionic help save time on business admin?
Balancing your time as a small business owner can be tricky. Luckily, there are lots of options for you and Bionic can even help you manage your business admin needs.
Speak to the Bionic team today to find out more about Business Insurance or check out our handy guides to help you with all your business needs. We can also help with a range of business essentials, including business energy, connectivity, and finance.