how to change business address
How to successfully change your small business address
If you have just moved business location, you might be caught up with setting up your equipment and sorting your staff out. It's possible you could overlook updating your business address and end up neglecting to tell the relevant parties about your move.
Luckily for you, Bionic has written this guide to let you know how to successfully change your business address and who you need to inform.
What does it mean to change your business address?
Updating your business address is literally what it sounds like, it means to change the address your operate your business from.
A registered office address refers to the place a business receives post and other correspondences from Companies House and HM Revenue and Customs (HMRC).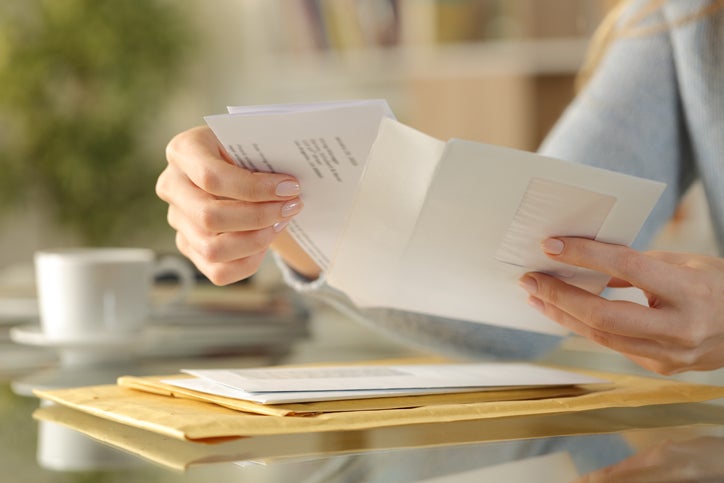 Why do companies have a registered address?
It's vital for a company to have a registered address because that is the main way HMRC or Companies House will communicate with you. If they don't have an up-to-date address, it could spell trouble for your business as they will not be able to notify you of any important changes or alterations to things like tax.
It's important to tell HMRC and Companies House when you change business premises as the address they have on file for you serves as a communication between your company and the government.
It is mandatory for every business in the UK to have a registered office and it must be a physical address, and not, for example a P.O Box.
Who do you have to notify when you change your address?
There are a few places you need to notify when you move business addresses. The main ones are:
HMRC
As we mentioned, HMRC needs to be updated whenever you make a change to your business address. When you are changing your registered premises, updating HMRC should be your first call. By law, you must update your business address with HMRC within 30 days of moving.
Companies House
Another place you need to update on your new premises is Companies House. You will need to update your address with them if you change your registered office address or even if you just change the address you keep your business records.
You can complete the change of address form online by using the Company House Online Service. You can also let them know via post by downloading a change of address form and sending it back to them.
Banks & Financial Institutions
You need to remember to update your address with any financial bodies you interact with. It's a good idea to start with where you bank as you can often update them with information in your mobile app. Then it might help to jot down any credit card providers as well as anywhere you have loans from as they'll also need to be informed about your move.
Insurance Companies
You also need to make sure your new premises is insured so it's a proactive move to have a chat with your existing insurance provider to see if they can insure your new building. Make sure you make the call ahead of time, that will give you chance to switch over any tariffs or bills you need to (if that's possible).
Your Customers
When you're caught up in notifying official bodies about your change of business address, you might forget to let your customers know where your new office will be.
Make sure you let customers know your new address and start telling them way ahead of time, giving as much notice as possible. Tell them when they come in store, send out a marketing email or even create a post to tell followers on social media.
Suppliers
Similar to customers, don't forget to notify your product suppliers that you are moving. With no new products, your business will run into stock issues, so avoid unwanted stress by telling suppliers ahead of time. The last thing you want is for notifying them to slip your mind and they end up arranging a product delivery to your old premises.
What else do you need to update?
Once the move has been completed, there are a few things you'll need to update yourself, including:
Contact details on your website
Your website needs to stay up to date to let your customers know where to find you. A website is usually the first place new customers will look up your business, so you need to make sure every piece of information you upload is correct and up to date, including your address.
Advertising
If you advertise in a local paper or online, it's important to let your advertising company know about your change of address too. You don't want to spend lots of money on adverts only for your customers to be directed to your old address.
Business stationery
Similar to the importance of updating your website, it's vital to update your address on any business letterheads, business cards or stationary you use. You don't want to be sending out any wrong letters to important clients, customers or suppliers and causing confusion.
What information do I need to provide?
There are a few details you will need when updating your address with HMRC and Companies House. These are:
Your company name
Your company number (also known as a CRN) This can be found on any correspondence with Companies House.
Your new registered address
How long does it take to change an address?
Changes to your business registered office address will take effect after Companies House has registered the change. That's why you need to make sure you tell them about any updates as soon as possible. After you have submitted your online application, the process will take around 24 hours to be authorised by Companies House.
If you submit a paper form, this will take a little longer to reach Companies House, therefore your application may take longer to process.
Do you need permission from shareholders to change a registered address?
Yes. Any change to your company's registered address should be run by and approved by the leaders of your company first. If your company only has one director, then you will just need approval from him or her. However, if there are more people involved in the running of your business, then they will all need to be notified.
Does it cost to change your address on Companies House?
No, there is no fee to change your registered business address, but you still need to notify Companies House and complete the application form either online or via post.
How can Bionic help with business admin?
Notifying official bodies about your change of business address can be a time-consuming job.
You might worry you don't have enough time to deal with other business admin while sorting your move. Luckily, the tech-enabled team at Bionic can help you save time, hassle, and unnecessary admin when it comes to sorting your business essentials. We compare business gas and business electricity, as well as business phone and broadband to help make sure you're on the best deals.
We can also help with business insurance and business finance. Get in touch to find out more.