how to build brand loyalty
How to effectively build brand loyalty for your business that lasts
With endless options for consumers when it comes to buying products, it's so important that, as a business, you always remain in their minds. But, how exactly do you do that?
Although pushing new sales is vital to keeping your small business afloat, building brand loyalty should be a key part of your marketing strategy. From why it's important to the different ways that you track brand loyalty, learn more about keeping your customer sweet with Bionic.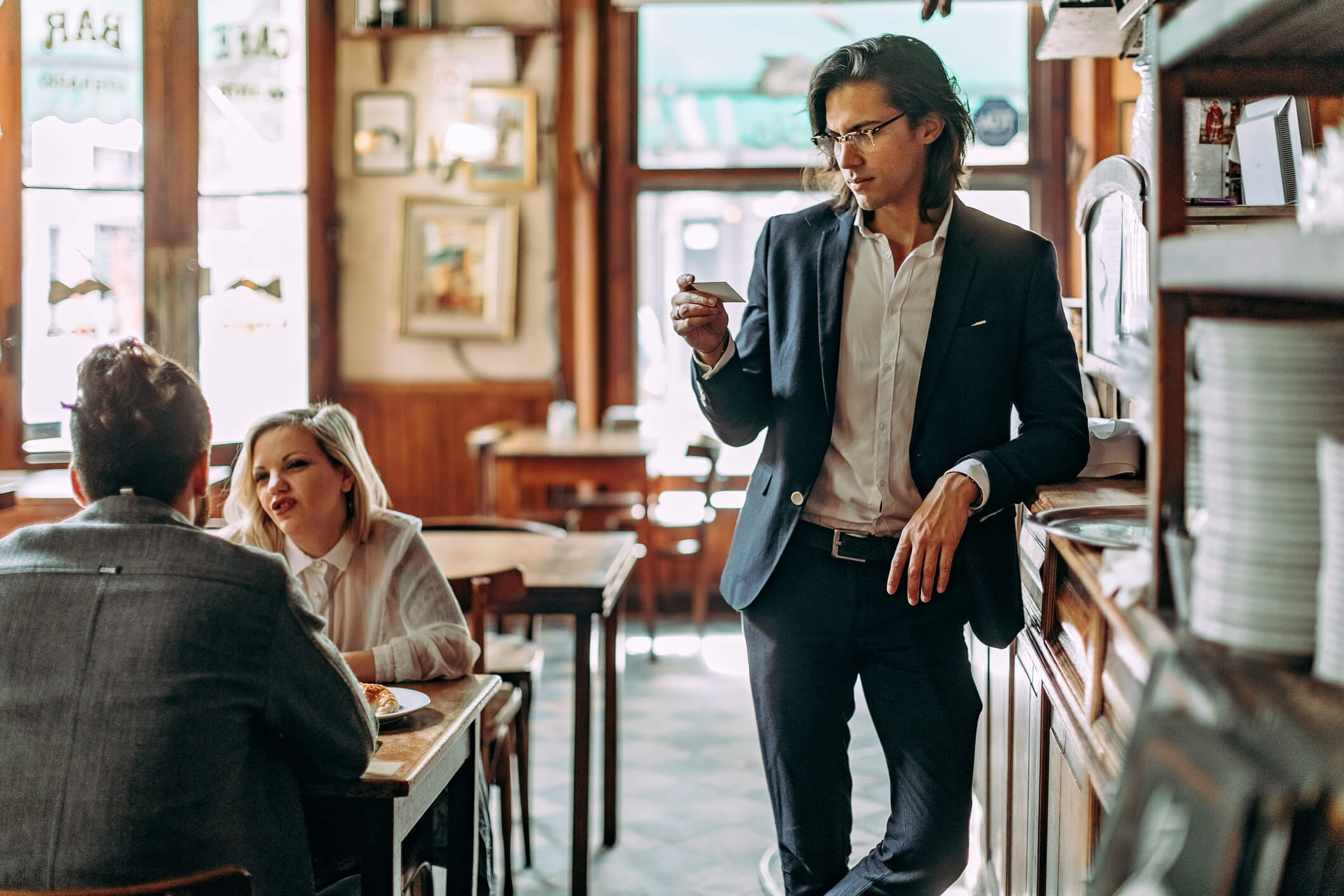 What is brand loyalty?
Brand loyalty is when customers continue to choose the same brands for a prolonged period of time instead of buying from the competition. These customers don't need to be convinced or heavily marketed to because they've already put their trust in a brand and enjoy its products or services more so than competitors with similar offerings.
Why is brand loyalty important?
It's no small feat to gain a loyal customer, but, if you're unable to keep your customers, you'll find that you simply keep slipping back to square one. Essentially, building brand loyalty is a stepping stone for continued progress and giving your business a helping hand. It can also increase two areas: trust and word-of-mouth marketing.
1. Increased trust
This sense of loyalty helps to foster a strong sense of trust between your brand and the customer. When customers choose to frequently return to your company, the value they're getting from the relationship outweighs any of the potential benefits they'd receive from a competitor.
2. Better word-of-mouth
Customers will convert and spend more time and money on brands that they're loyal to. No matter what product or service you sell, if it's good, customers will tell their friends about your brand and drive referral traffic.
What's the difference between customer loyalty and brand loyalty?
Although they're closely linked, brand loyalty and customer loyalty are two different concepts. Customer loyalty refers to the overall spending power of a customer. It's about what you can offer your customer in terms of regular prices and money-saving offers that'll keep customers coming back to your shop. Brand loyalty, on the other hand, has everything to do with how customers perceive your brand.
Why do people leave brands?
There can be a wide range of reasons why consumers leave brands — after all, they're loyal to a particular brand because of its core positioning.
When a company ignores consumer trends, it might lose brand-loyal customers which can eventually lead to a decline in profits. Take Blockbuster, for example, they failed to keep up with the changing scope of renting films and TV shows and became misaligned with their customer's needs. Loyalty can also be lost when consumers lose trust in a brand. When companies are involved in scandals or change something to do with their core selling product — such as a change in ingredients — the customers often suffer as a result.
How do you build brand loyalty?
Building brand loyalty can be a challenge, but it's important to your customers — and your brand — that you get it right. Here are some of the best ways that you can build brand loyalty that lasts.
1. Provide impeccable customer service
The level of customer service that you provide can have a lasting impact on customers and plays a huge role in whether they'll return to your site.
These days, a lot of businesses handle their customer service via social media platforms like Twitter, so it's important that you have a dedicated team on the websites that your customer base frequents the most to answer any queries. How you interact with customers must be planned out strategically because the platform is entirely public-facing. This means everyone can see how you interact with existing and potential customers.
2. Find your brand voice and story
Creating a unique tone of voice that represents your brand and makes it feel unique and approachable is key to reaching your audience.
Make sure that you maintain a consistent brand voice across all channels, including everything from product listings to socials and even returns pages. You want to make sure that you're memorable and recognisable, after all!
3. Build a following on social media
Ideally, you want a following on social media that gains trust and builds a rapport with your customers.
Creating a social media marketing strategy that sets goals like increased conversion rates and better brand awareness can help solidify your brand across all social channels. You want your followers to invest in your brand story, and socials are a great way of showcasing yourself to them.
Learn more about implementing a great social media marketing strategy for your business with our guide.
4. Use reward programs
If you want your customers to return to your website or make another purchase with you, a great way to do this is with a rewards or loyalty program.
These programs will typically offer discount codes to repeat shoppers to encourage them to make another purchase. Brands that give their repeat customers extra perks can encourage more shoppers to return, especially if you provide a website experience that they'll enjoy.
Costa Coffee is a great example of how to encourage returning customers as you can get a free drink after you've purchased eight over a period of time.
What different types of loyalty can drive customers to your brand?
Although it can differ from person to person, there are three main types of recognisable brand loyalty.
1. Price
We all know that a bargain is hard to say no to at the best of times, let alone countless times after. That's why, as a brand, you need to keep one thing in mind when comparing offers: value for money.
Keeping your price below the competition with discounts can keep customers coming back time and time again. And, once you've built that relationship with them, you'll also gain trust.
2. Convenience
These types of customers will buy from you because it's convenient for them. If you can make the user experience better for them than your competitors, then you're more likely to receive a repeat customer. Although this category isn't particularly price-sensitive, it can be something as simple as:
Eco-friendly packaging
Supporting a charity
Friendly customer service
Order & pay app features
These can help to drive customers to your business and help you stand out from the competition.
3. Satisfaction
Customers who are happy with their experience on your website will come back for more without any extra incentives. Providing high-quality service can earn you this type of loyalty, so be sure to maintain the standards that you've set.
How can you measure brand loyalty?
Maintaining brand loyalty is one thing, but learning how to measure it is a totally different ballpark. Here are a few methods to consider:
Customer surveys
Surveys can be a useful tool for assessing loyalty based on four key metrics:
Customer affinity — Asking about overall customer satisfaction can help you to understand how, in general, your products are meeting or exceeding customer expectations. You may ask questions like:
How likely are you to recommend us to others?
Compared to competitors, is our product better, worse or about the same?
How convenient is our company to use?
Trust
All brands must gain and retain the trust of their customers. You can ask questions like:
Do you trust our brand?
How can we keep that trust?
How did we earn that trust?
Esteem
Brand esteem is the respect from customers and an attraction to the brand. You can ask questions like:
How well do you know our brand?
Do you prefer our brand over competitors? Why?
How positively do you regard our brand?
Perceived quality and value
A customer's perceived quality of a brand is their opinion of a particular service, product or the brand's ability to fulfil their expectations. You can also ask questions like:
How reliable would you consider our brand?
How would you rate the quality of the product?
How valuable is [brand or product] to you?
Purchase habits
How long do customers take to make another purchase from you? How many of these customers are returning the products after they've purchased them? The purchasing habits of your customers let you know if they're loyal to the brand.
Social media mentions Using a tool like HubSpot is a great way of tracking any mentions of your brand on social media. Tracking mentions are a key part of your social media strategy and one of the best ways to see whether your customers are loyal.
Customer retention rate
Customer retention is an indication of how long customers stay with you. If you implement a successful loyalty program, this number is expected to increase over time as the number of loyalty program members grows.
As a brand, you can run an A/B test against loyalty members and non-loyalty members to determine the overall effectiveness of the loyalty program.
How to cut business admin with Bionic
Building your brand is just another job you need to take on as a busy business owner. It can sometimes feel like you've not got enough hours in the day to deal with your business marketing and admin while running your SME. That's where the tech-enabled team at Bionic can help out. We can help with all your business essentials. Whether that be searching for a better deal on business energy, insurance, phone and broadband.