buying a business
Business buying: How to buy an existing business and make a profit 
When people talk about starting a business, they often think they'll have to build one from the ground up. But this doesn't always have to be the case.
Buying an existing business can be a great way to get into a new market you may not have explored before. But, with so much uncertainty in the business world, it can seem overwhelming to take the plunge.
To help you avoid any mishaps, Bionic has written up a handy guide to clear up confusion and guide you when buying a business.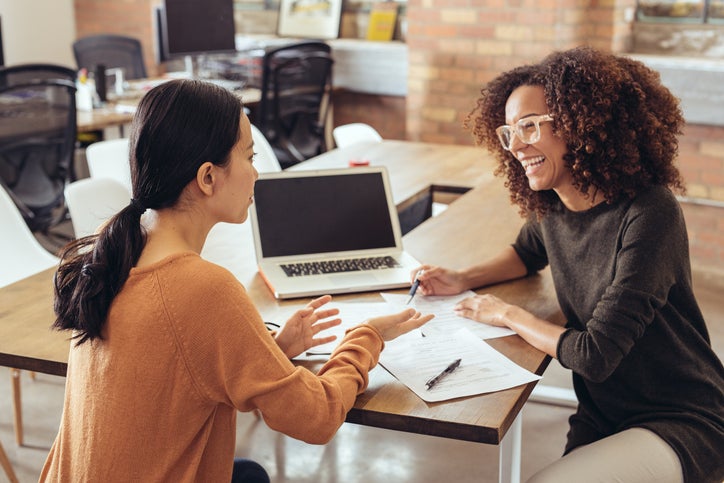 What does it mean to buy a business?
Buying a business simply means purchasing a business that has already been set up. The business is often already in working order with its own customers and staff.
In most cases, buying an existing business is easier and safer than setting one up from scratch. This is because the business already has:
An existing customer base
Cash flow and profits
Employees who are familiar with all aspects of the company
A reputation within its industry
How can I choose the right business?
When it comes to buying a business, you have to make sure you're looking to invest in the right one for you. There might be a number of reasons you want to buy a business rather than setting one up from scratch, some of these reasons may be:
You already run your own business and want to grow your acquisition
You've found a struggling business you think you could help turn around and help succeed
You have capital you want to invest, but starting a whole new business is too time-consuming
You'll have to consider a few factors when it comes to buying a business, but the main ones to think about are:
• The type of businesses you're interested in
• The size of the company you're looking for
It's often best to start looking in an industry you're already familiar with, as this will give you the best opportunity to succeed.
What are the advantages of buying a business?
There are many reasons why buying an existing business could be a good move, some examples are:
The lack of groundwork — Usually when you buy an existing business, all of the groundwork has already been put in place for you
It's often easier to obtain finance — It may be easier to obtain finance for the business as it has a proven track record of profits
It already has an established customer base — Generally, existing businesses will already have an established customer base who are loyal to the product or service
It already has experienced employees — You'll already have experienced and trained employees who know how the business runs daily
Most problems have already been discovered — Any existing problems within the business have already been identified and tackled — meaning you can avoid making the same mistakes
Knowing the benefits of buying a business means that, should you choose to sell the company in the future, you'll know what potential buyers are looking for.
What are the disadvantages of buying a business?
Running any business comes with challenges. Just because a company is already in working order, that doesn't mean it's going to be easy to run or automatically become successful. It's important to remember:
Buying a business is a lengthy process — Buying an existing business can be an extremely long process. It's important that you set out the right amount of time for due diligence and to make sure that everything is correct.
You need to invest a lot upfront — Often, you'll have to invest a lot of money upfront when you buy the business. You'll also have to budget for additional expenses like solicitor and accountant fees.
There could be low staff morale — Depending on how the previous owner ran the business, there could be low staff morale. Poorly managed staff and managers can be considered obstacles to building a successful business. It's important to make your staff feel valued.
The previous owner is selling for a reason — You'll have to understand why the previous owner is selling the business. Think about how this might impact the company and the repercussions this could have.
You may have to honour previous contracts — If the previous owner of the business has a contract with a supplier or another company, you may have to honour this. It's best to get in contact with them and possibly renegotiate or honour any outstanding contacts.
Although buying a business can be a great investment, there's always going to be drawbacks. It's important to be mindful and make sure you've considered all of the potential problems before you make the jump and invest your money.
How to decide on a business to buy
Any business you plan to buy has to fit in with you and your values. Whether this is your professional experience, lifestyle or your own skills and aspirations, you need to see what you can bring to the business and what it can bring to you in return.
It's important to consider:
Your capital — How much money do you have to invest in the business? Depending on the amount, this will affect how much you can budget for the business.
Your abilities — Can you achieve what you aim? If your head and heart aren't going to fully be in the business, then it might be time to reevaluate.
Your commitment — Are you prepared to put in all of the money, time, work, and effort to see the business succeed?
Your expectations — You can't go into a new business venture and expect it to make a huge profit within the first month. Think about the level of profit that you need to be making in order to accommodate the business.
Your skills — What is the best business for you? Knowing your strengths, weaknesses, and skills helps to identify which avenues you can turn down.
Location — Don't limit where you're looking to just your local area. Some businesses can relocate.
How to buy a business
There are several key steps you should take to make sure that the business you're buying is the right one for you.
1. Do your research
Before you put together an initial offer for a business, it's essential to do your research. You don't want to waste time and money and ultimately realise the business isn't suited to you.
A quick Google search will provide you with dozens of businesses for sale. Aim to put together a shortlist of around 2-5 different businesses, then target them with even more research. It's important to look at:
Who their competitors are
What their customers say about them
What their website looks like
2. Seek professional advice
As you go through negotiation, valuation, and the purchase process, professional help can be invaluable. If you're unsure of anything, it's best to seek the help of an expert business advisor who can point you in the right direction. You'll likely need the help of:
An accountant — To help you review the books and financial statements. It's best to think of your accountant as your "right-hand" person throughout this process.
A solicitor — To help prepare and review any documents that are about the sale of the business.
A lender or investor — Unless you have the funds to purchase the business, you'll need assistance from a lender or an investor. If you need some help securing funding, read our guide to find the right investor for your business.

3. Have an initial viewing and valuation
If you've decided on a business and are sure it fits with your aspirations, it's time to approach them through their agent and learn more about what is on offer.
It's important to record all of your key findings when you go for the initial viewing of the business. Also, keep in mind that sometimes the current owner may not have told their staff that they're selling the business to prevent them from worrying about their jobs and the future of the company.
If this is the case, remember to maintain a friendly and professional manner with the owner and make sure you don't mention anything in front of the staff.
4. Arrange finance
Similarly to buying a property, it's important to have a budget in mind when you start to look for a business as you don't want to end up overspending.
If you're buying a business with finance, make sure you have a general agreement of credit in place before you get into detailed discussions.
If you're looking to buy the business with the help of a lender, they'll look for full details on the business you want to acquire, as well as information about yourself and your own business, should you have one.
Personal information:
Your credit scores
Tax returns
Outstanding debt
Income documentation and cash flow statements
Your existing business:
Business bank statements
Financial statements including balance sheets, profit margins, and cash flow statements
Your new business:
The valuation of the business
Business plan
Three to five years of financial projections
4. Make a formal offer
If you've decided on the business and the price you're willing to pay, now is the time to make a formal offer.
With your solicitor present, make your offer by phone but always make sure this is followed up in writing and includes the term "subject to contract" in all communications.
During this exchange, make sure you request the conditions of the sale. For example, how long the previous owner should be involved in the business during its transition period.
5. Negotiate a deal
Not many businesses will have buyers fighting over them, so you're in a strong position to push for the deal that you want.
During this negotiation process, you and your solicitor will go through a process known as due diligence.
Basically, due diligence is an investigation, audit, or performance review which confirms the facts or details about a business when it's under consideration. When it comes to financing, due diligence requires an examination of all of the business financial records before it enters into a proposed transaction.
6. Complete the sale
Before the sale is complete, you'll have to meet certain conditions. These include:
Verification of financial statements
Transfer of lease
Transfer of contracts and licences
Transfer of existing VAT registration
Transfer of finance
Once both parties are happy with the agreed terms of sale, it's time to sign on the dotted line and officially buy the business.
How can Bionic help you when buying a business?
While the process of buying a business can seem overwhelming, it can be a worthwhile venture for you.
There are always risks when deciding to buy an existing business just like there are obstacles when setting up a company from scratch, but you can help minimise any issues with a robust business insurance policy.
Get in touch with the Bionic team to discuss your needs, or get more information on business insurance today.