How to upgrade your businesses IT systems for greater productivity
When running a business, you want to ensure everything you do is putting your company in good stead for the future. But, having a good IT system is one of the important things you might overlook.
To help, Bionic has written up a handy guide on upgrading your IT systems. That way you can make sure your business is achieving its best with a well-suited system.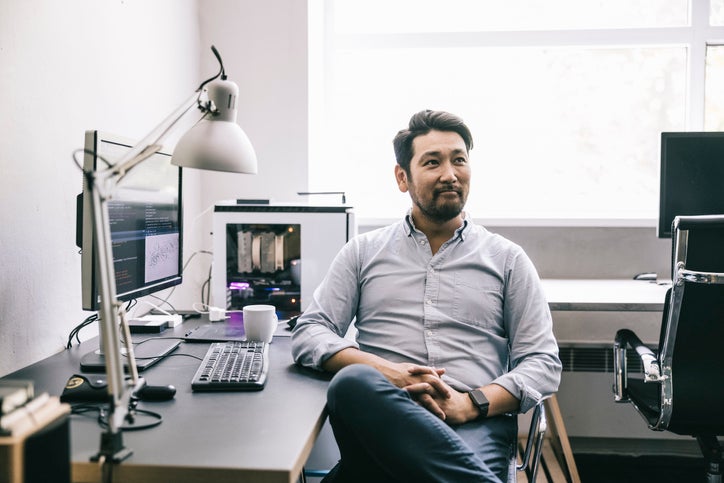 What is a business IT system?
A business IT system is just the hardware and software that helps run your business and these systems can allow you to set up a company site, send customer emails, promote yourself, take orders and process transactions.
But, there are so many different IT systems out there, some are more complex than others and each with different aims to achieve specific goals.
For example, if your business needs to focus on understanding customers, you would likely want a system that incorporates marketing and lead generation. There are lots of benefits to having an upgraded business system, including efficiency, productivity and company consistency.
What are the components of an IT system?
There are lots of IT systems out there, but they focus on different aspects of running a business. A system that works for your business may not work for another. There are some key components to every IT system though.
Hardware
Hardware refers to the physical technology that keeps your IT system running. Hardware processes the information you are giving the system and can be anything from a phone to a motherboard computer.
Hardware also includes things that work with the main device, so this would include other components like keyboards, disks, drives and routers.
Software
Software, on the other hand, tells the hardware what to do. Software is usually divided into two types: system software and application software. The main part of a system's software is usually the operating system.
When should you upgrade your IT systems?
There are a few inklings that hint when you need to upgrade your IT system. Some of the main ones are:
Business growth
In order for your business to grow and develop, you need to be supporting it with the right tools.
A solid IT system will allow your business to expand with ease. If your system isn't designed to support a specific number of staff or customers accessing it, then it's sure to struggle. You want to make sure your IT system is growing with your business, and you are getting the most out of it.
Improve communications
Another reason to upgrade your IT system is to make way for newer technology. Improved tech allows you to attract more clients and customers, and engage with them in a more flexible way.
For example, older IT systems may not have the facility to live chat with customers. In the modern world, live chatting has become an important part of troubleshooting in business, and a newer system could help you gain access to these kinds of features.
Security issues
Another reason business owners choose to upgrade is down to security. Because older IT systems are often prone to security issues and hackers, a lot of businesses hunt for a system that primarily values online safety. Newer technology usually has better, improved security measures.
Technology compatibility
Another reason businesses choose to upgrade is because any other technology they use might not support their current IT system anymore. As we live in a world of constant updates, you might find that your IT systems no longer gel right with newer devices, creating a sluggish service. You ideally want your customers to have a positive, seamless experience, with no glitches. A lot of business owners choose to upgrade to avoid these kinds of compatibility issues.
What are the different types of IT systems?
When you're looking for a new IT system for your business, it can be tough to choose the right one. There are a few different types of systems for you to choose from, they are:
Executive support systems
Executive support systems are often used by business leaders and company owners to help with major decision-making.

These kinds of systems help leaders find answers to questions about the way their business is run via the chosen system. Executive support systems usually provide better communication features due to bigger computing functionality.
Management information systems
A management information system is often used by middle-management staff to make business decisions and plan for the next steps. These systems can retrieve information and even generate reports to help the wider staff base understand business goals.

With these types of systems, you can generate summaries of annual sales data, performance data and past business records. This can be useful when planning steps forward.
Decision support systems
A decision support system aims to process data to help management decision-making. These kinds of systems collect information and allow management to assess trends before they decide on a plan of action.
Knowledge management systems
A knowledge management system stores important information and is usually accessed by employees, customers and management. Things you might find in a management system include employee training guides, company policies and anything that needs to be easy to access.
Transaction processing systems
A transaction processing system builds data of all your product sales over a period of time as well as daily business transactions. An example of business transactions is a billing statement or bank deposit.
Office automation systems
Finally, an office automation system uses a collection of tools and tech to divvy up clerical and management tasks. Office automation systems usually improve communication within your business and can help with collaboration between you and your staff.
How to upgrade your businesses IT systems
If you've decided to upgrade your IT system, that's great. But how exactly do you go about it? There are a few key steps to take.
Replace outdated software and hardware
First, you need to replace any outdated software and hardware that might be slowing your business down. If your office tech is slow, your productivity will likely suffer as a result. It pays to research and see what kinds of hardware and software would aid your company.
Invest in a good security system
When you're running your business online, it's vital to think about security as a priority. Make sure the new system you're thinking about encompasses online safety.
Make the most of the cloud
The cloud can be great for small businesses, it can free up storage space and even reduce costs, aid processes and increase flexibility. It's a good idea to look into the cloud and see if it would be a good system to implement in your business.
Optimise for search
Making sure your SEO is up to scratch is so important when running a business. The higher you rank in search results, the more likely it is that your customers — and even new ones — will be able to find you. Make sure your site is optimised and have a solid plan in place so you can always be improving your business.
Upgrade your POS system
Although point of sale systems have adapted and become easier to work with over the years, it's important to really consider what is best for your business. Web-based POS systems are becoming a lot more popular, so you don't always need to be present to take a customer's details. Having these kinds of systems in place ensures your business is flexible and offers customers easier ways to interact with you.
What are the benefits of upgrading your IT systems?
There are a few ways upgrading your IT system can help boost your business.
Improve security
The main benefit you will likely see when upgrading your IT system is better security. Old software is often left open to hackers and other web threats. Having better security is important in keeping you, your staff and customers safe.
Increase productivity
Upgrading your IT systems can do wonders for productivity. An old, difficult-to-use system is going to make running a business so much harder than it needs to be. Software updates provide more than just routine security fixes, they often offer businesses exciting new features that help boost productivity in the workplace.
Better communication
Systems and software that don't work properly can slow down communication and create problems where there shouldn't be any. You want your business to thrive and researching the newest tech can often offer your customers a better experience and an insight into how they want your business to progress.
How can Bionic help me with business admin?
Choosing the right IT system for your business can feel like a hugely overwhelming task. You might wonder if you'll even have the time, but luckily Bionic has you covered for business admin.
The tech-enabled team at Bionic can also help you save time, hassle, and unnecessary admin when it comes to sorting your business essentials. We compare business gas and business electricity, as well as business phone and broadband to help make sure you're on the best deals. We can also help with business insurance and business finance. Get in touch to find out more.