what is voltage optimisation
What is voltage optimisation and will it benefit my business?
Running a small business can be hard work, especially now the cost of living crisis has thrown another spanner into the works.
SME owners everywhere are trying to save money where they can, but have you ever thought about a Voltage Optimiser? Read this Bionic guide to find out more.
What is voltage optimisation?
Voltage optimisation just means to regulate your incoming power supply. You do this by finding the 'optimum' voltage for your appliances, machinery and other electrical equipment that your business uses day-to-day.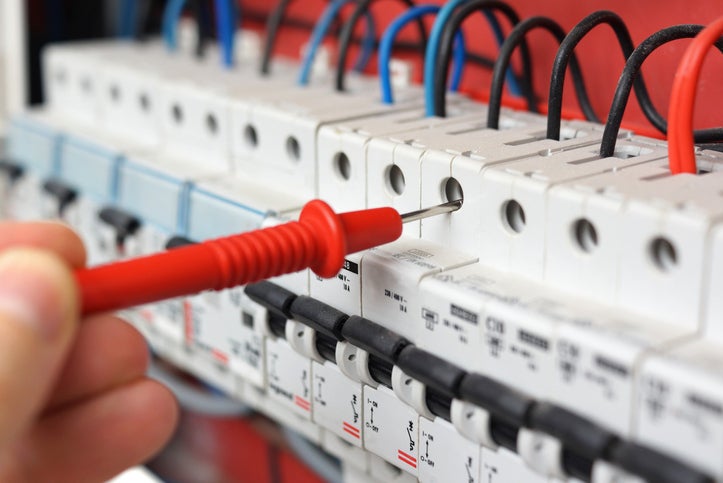 A voltage optimiser, however, is a piece of tech that is installed in your business premises to reduce your voltage when needed. By discovering the optimum supply of these appliances, you can cut your electricity usage in a smarter way. It also helps to reduce your business's carbon footprint and can potentially reduce your energy bills.
For other tips on how to make your business greener, read our sustainability guide.
How does voltage optimisation work?
Voltage optimisers are installed to work in tune with your electricity supply. When electricity passes through it, your voltage will automatically be reduced to the necessary amount to run the appliance or piece of equipment you're using. Using a voltage optimiser can be a great way to limit using more electricity than you really need and stop wasting energy.
What are the pros and cons of a voltage optimiser?
There are lots of pros to using a voltage optimiser, but you need to be aware of the cons too. This way, you'll be able to make an informed choice about whether they're the right fit for your business.
Pros
You waste less energy when using appliances
You could lower your overall electricity bills
You are producing fewer carbon emissions
Cons
The initial set-up costs can be a lot to fork out initially
Your savings may not be worth it in the long run
Do voltage optimisers help save energy and money?
In short, yes, they can, but it really depends on how many appliances you run daily and how much energy they are using. If they are already near-optimum levels of electricity, then savings may be minimal when using a voltage optimiser.
But, in general, the National Grid supplies power at a higher voltage than required.
Most electrical appliances are rated at 220V. This means that any appliances that are supplied more than that are potentially wasting electricity. This not only results in energy waste, but it can also affect your business finances and cause unnecessary wear and tear on your appliances.
By opting for a voltage optimiser, you can reduce the voltage automatically. Any excess voltage being supplied to you will be returned to the National Grid.
How much does it cost to install a voltage optimiser?
Installation prices for voltage optimisers can vary depending on the brand you choose and how high-tech they are. Domestic prices often start at around £350, but if you have a commercial property, you could be paying around £1,500.
It's all about weighing up your options; savings are almost instant, but you have to decide if the installation fee is worth it in the long run.
Can I install a voltage optimiser myself?
No, voltage optimisers are quite easy to install, but they must be installed by a qualified electrician.
Most optimisers need to link the main electricity meter to the consumer unit.
Each business is different and will have different requirements. It's important to always hire a trusted professional to look at and install voltage optimisers.
Why is voltage optimisation necessary?
The short answer is to save energy being wasted and potentially save money on your bills. It's reported that using a Voltage optimiser could mean you save on your energy bills, seeing them decrease by up to 15%.
Plus, only using as much energy as you need will mean you'll likely get longer use out of your appliances because they won't be overworked. A lot of savings begin immediately, but the payback is often achieved after two to four years.
Which businesses will benefit the most from voltage optimisation?
The most savings are usually seen in larger businesses, for example, those in the industrial, engineering and manufacturing sectors. This is because these types of businesses are more likely to use old halogen and fluorescent lighting, motors and compressors that can often waste a lot of unnecessary energy.
How can Bionic help your business cut energy costs?
At Bionic, we're on hand to help your business with energy-saving tips. Plus, our helpful team are on hand to compare tariffs for you should you want to switch suppliers in the future.
Although we can't install voltage optimisers for you, we can provide you with balanced information so you can decide whether it is the right route for your business.
Luckily, this is where Bionic can help you save time, hassle, and unnecessary admin when sorting business essentials. We compare business gas and business electricity, as well as business phone and broadband to help make sure you're on the best deals.
We can also help with business insurance and business finance. Get in touch to find out more.