how to check for broadband outages
How to check for broadband outages
Losing an internet connection during a video call or card transaction can be annoying at the best of times. But if you run a business, it can have a damaging effect on your company and customer experience.
Let's take a look at what you should do in an internet outage and how to get back up and running as soon as possible.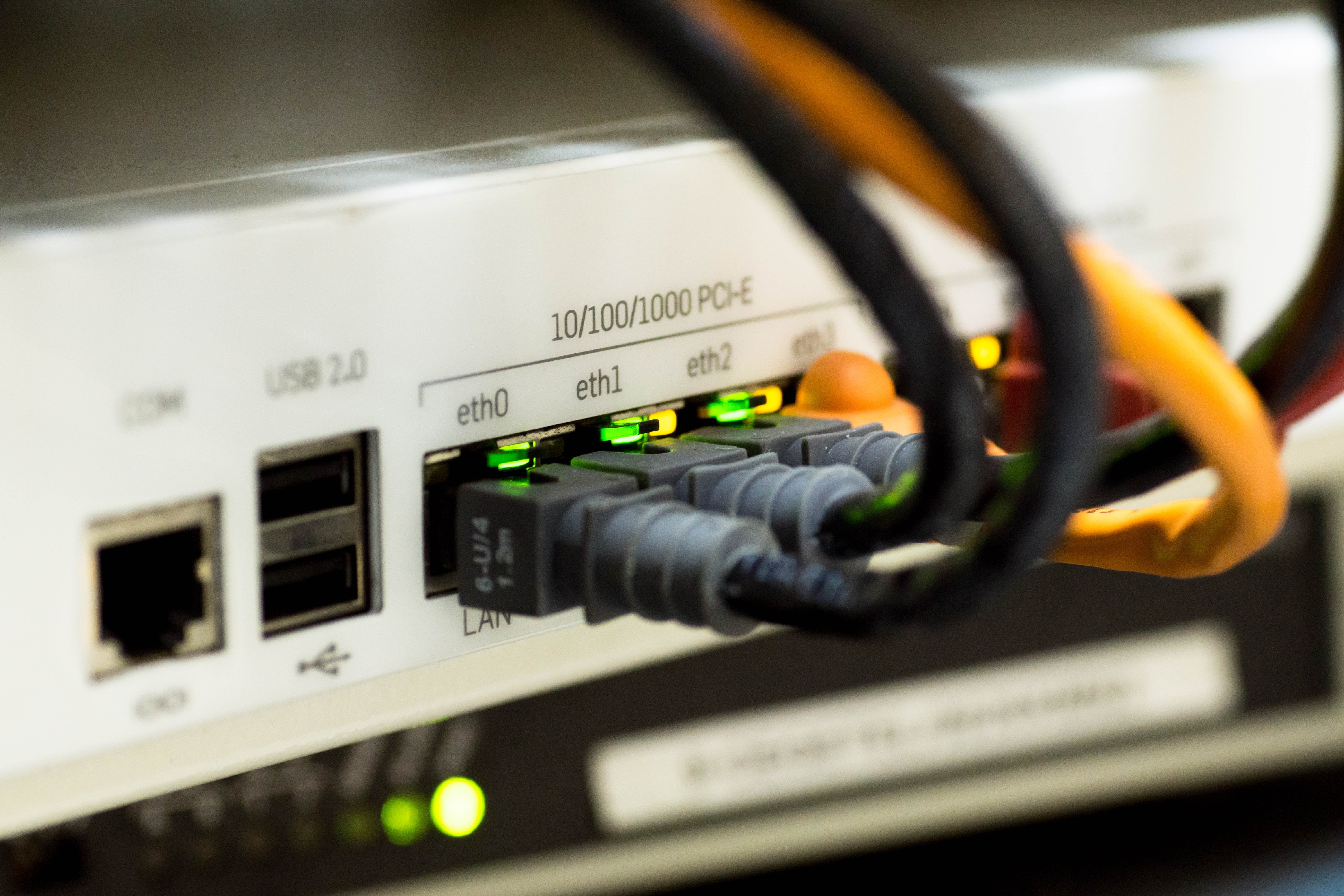 What is a broadband outage?
A broadband outage is when your internet connection drops and you can't use it. It might signal a problem with your provider's network or an issue in your area. But there are lots of reasons you might be unable to connect.
A broadband outage is usually contained in one particular area, but in more serious cases, outages can mean customers all around the country are left without internet for hours or even days at a time.
What can cause a broadband outage?
A broadband outage can be caused by a number of things. It is often a minor issue with your internet provider's internal system or in other cases, a problem between the broadband exchange connecting to the cabinet on your street.
Your business broadband can also be affected and run slower if there are lots of people using the internet at the same time in the area. Your device's individual upload & download speeds can have an effect on how fast your internet runs too.
Download speed is the amount of time it takes for data to be transferred from the internet to your computer whereas upload speeds refer to the time it takes for data to be transferred from your computer to the internet.
A broadband outage can jeopardise the whole area or just your premises, depending on the reason. Below are some more common reasons for broadband outages:
Faulty Lines
If any cables on a broadband network get damaged, then this could cause an outage. Cables can stop working for a few reasons — general wear and tear is the most likely culprit — but they could also get damaged as a result of extreme weather, vandalism or theft.
If the lines are faulty, an engineer from the network will need to fix them and your outage will likely last until this happens.
High Levels of Internet Traffic
When a lot of people are using the internet at once in one area (for example, if there is a popular sporting event on), there can be a lot of internet 'congestion' clogging the network.
This, in turn, causes the internet to slow down or even stop working completely until the network has time to process the high levels of incoming data.
Fluctuating Internet Speeds
Broadband speeds can vary depending on which network you're with, how much you upload and download on a daily basis and how sturdy your cables are.
The flow of data through the cables can only stay at a consistent level for a short period of time, so sometimes you will experience a slower internet speed. This can then cause websites, streaming services, uploads, downloads or games to stop loading properly. This is usually a temporary problem that will rectify on its own.
An Issue with Your Home Equipment
You could also be experiencing an internet outage due to a hardware issue in your own premises. So, it always pays to check your equipment. Broken or improperly installed monitors can cause issues if you're trying to connect to the internet.
How long do internet outages last?
Most often, broadband outages are dealt with very quickly and your internet will be back up and running as soon as possible, having little effect on your business and customers.
However, in more extreme cases, rectifying the issue may take a little longer. Some outages can last for hours or days and can have negative consequences for your business if not dealt with.
For example, if the whole area is experiencing an internet outage and the network needs to send out an engineer, nothing much can be done about the lack of connection until they fix it. It always pays to try to have a backup, like a dongle or mobile data to connect to, but this isn't always an option.
The length of your internet outage depends on what kind of issue is causing it. If there's just too many people using the internet in the same area at the same time, this will be solved when the network processes the data and gets back on track.
How to check if the internet is down in your area
If your internet suddenly goes down, it's a good idea to check if others in your area are dealing with an internet outage too, then you can rule out a problem on your own premises.
The best and most efficient way to check if the internet is down in your area is by searching for your broadband provider on Down Detector. This is a handy website that allows you to check when and if your internet is experiencing an outage in your area.
You can also report an internet outage on Down Detector and check to see if others are having issues with the same provider or in your local area. You can also check your internet provider's own website or social accounts for live information. Twitter is often where a lot of providers let customers know about outages and planned works in certain regions.
What are the main Internet Providers in the UK?
There are a few main internet providers in the UK. Most people will usually have their internet provided by:
Which areas in the UK have the highest internet outage time?
Some parts of the UK are more prone to internet outages than others. Here are some UK cities that suffered the most outages during 2021-2022 and their average downtimes:
| | | | |
| --- | --- | --- | --- |
| Rank | City | Average downtime 2021-22 | |
| 1 | Nottingham | 70.2 hours | |
| 2 | Southampton | 45.8 hours | |
| 3 | Manchester | 38.8 hours | |
| 4 | Bristol | 38.7 hours | |
| 5 | Cardiff | 27.3 hours | |
| 6 | Edinburgh | 22.4 hours | |
| 7 | Liverpool | 17.2 hours | |
| 8 | Newcastle | 15.3 hours | |
What should you do when your internet goes down?
If you find yourself without an internet connection, there are a few things you can do about it.
Troubleshoot your network connection
The first thing to do is make sure you're experiencing an actual outage and not just a minor, fixable issue with your broadband router.
So, first, check your router connections and its power source. Try switching your router on and off again. Then, check your device to make sure it's connecting to the correct Wi-Fi network.
Often, a router reboot will kickstart a dropped connection into working again. If you have access to a mobile data option, then try connecting via this to test if it's your device or your internet playing up. Also, make sure you check the Wi-Fi icon on your device to see if the signal strength has dropped. If you see that it has and is down to one bar, try to move closer to your router and see if this solves the issue.
Update your router
If none of the above suggestions is working, check Down Detector to see if any network issues have been reported in your area.
Then, you might want to consider if you need to update your router if you are having ongoing issues with the internet signal. An older router may not have the same specs as newer models and it won't be as powerful either, so you might be better off updating for a swifter service.
Contact your provider
If your router isn't the problem and there's no local internet outage, then it's a good idea to contact your network provider directly to find out your options and see how they can help you.
Your provider might be able to help troubleshoot the problem, tell you more about an outage in your local area or, alternatively, if the issue lies with your router, provide you with a new one.
Consider switching providers if the problem persists
If you are still having issues with your broadband, then it might be a good idea to look into other providers and what they can offer your business.
They might boast better internet speeds or perform better than your current provider. Do your research and figure out which one might suit you better. You can find out more about Switching Business Broadband by reading our Bionic guide.
Can you claim money back due to broadband outages?

Yes. If your broadband stops working, you should report the issue to your provider. If the service hasn't been fixed after two working days, you are entitled to compensation for each day the fault isn't fixed. This should be paid automatically to you.