do you need a landline for business broadband
Do you need a landline for business broadband? Get to know broadband-only tariffs
Business landlines used to be one of the main ways that companies stayed connected with their customers. But, with the rise of Voice over Internet Protocol (VoIP) systems and the growth of mobile phone use, fewer businesses are finding a need for traditional landlines.
If you're thinking of changing your business broadband tariff or looking for ways to save money, you may be wondering whether you need line rental as part of your plan.
In our handy Bionic guide, we will explain whether you need to pay for a landline in your broadband plan and what other options are available for your business.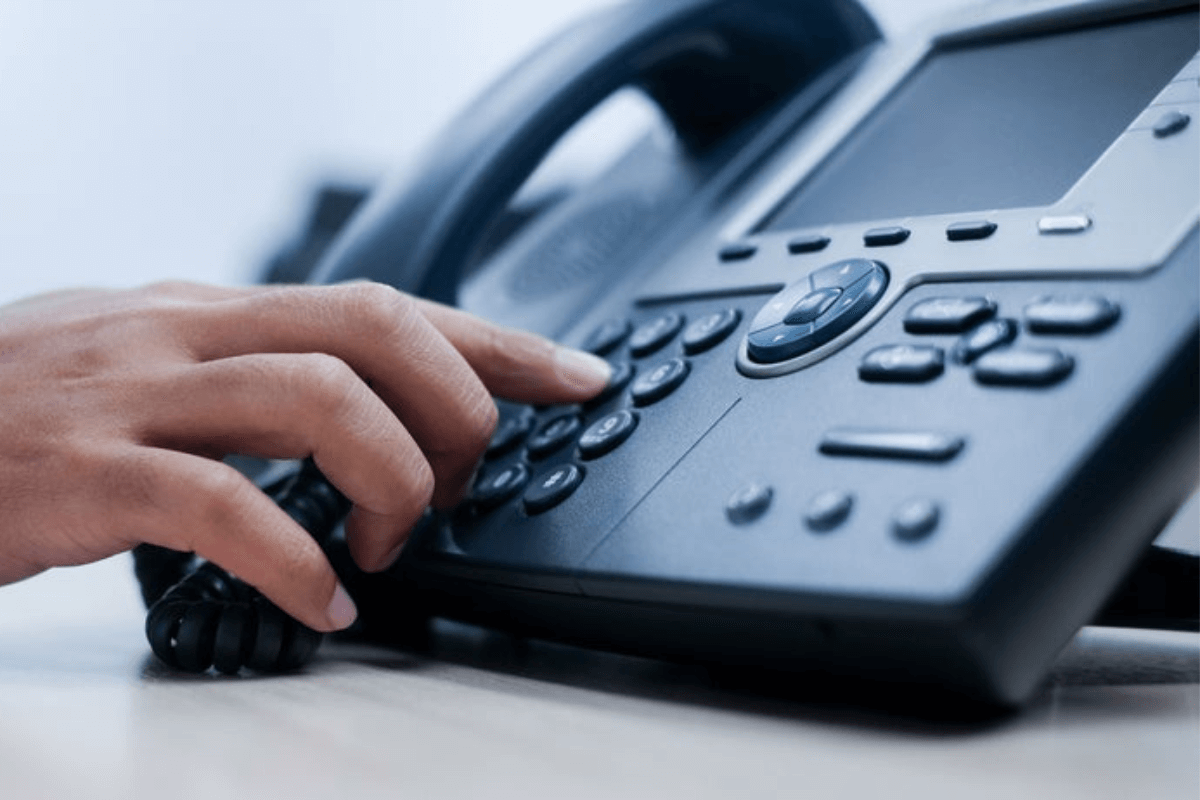 Do you need a landline to get business broadband?
First, let's tackle the most important question - you don't need a landline to receive broadband to your business premises. But it depends on the package you choose, as they can vary depending on the provider and your business location – more on that later.
If you're switching your business broadband provider or are looking to get it set up for the first time, you'll probably encounter a range of options. Here are some of the most popular ones:
Business broadband with a landline connection
Business broadband with a landline connection included at no extra charge
Business broadband only without a landline connection
What is a broadband-only tariff?
A broadband-only plan gives you access to the internet without any landline or TV services included in your tariff.
You will only need to pay for the broadband connection as that's the only service in your tariff plan. It's an excellent option for businesses that don't need traditional telephone services to operate, such as eCommerce retailers who use email and chat services to communicate instead.
Additionally, some providers can offer a premium broadband service called full-fibre broadband. With full fibre, you don't need a landline installed at your company.
Am I eligible for full-fibre broadband?
To know whether you're eligible for full-fibre broadband, we'll need to dig into how broadband is supplied to your business.
Asymmetric Digital Subscriber Line (ADSL) broadband
ADSL is when a location has a physical phone line for telephone services and an internet provider uses the same cables to deliver broadband. This is why many providers offer internet and telephone packages together, as they come from the same line. These are also known as fixed broadband or Openreach-based providers, as they operate on the Openreach network. Learn more about who supplies your business phone line here.
A business broadband package from an Openreach-based provider can include internet services and a landline, or they may offer broadband only. As they operate off the national network and deliver broadband services by copper wires widely installed across the country, these providers have much more coverage in the UK.
Full fibre broadband
However, other providers, like Virgin Media, have their own networks and can connect to a business's premises using a separate set of cables – without the need for a physical phone line.
This means that they can offer full-fibre broadband services that tend to be much faster than traditional options. This is sometimes called fibre to the premises. Find out more about full-fibre broadband with our complete guide.
Like traditional broadband, full fibre providers can offer both broadband-only plans (since they don't need a telephone line) and broadband and landline packages if a location has a separate telephone line installed too.
In short, you can opt for business broadband without a landline from an Openreach provider or a full fibre provider. As full-fibre broadband is less common and isn't available nationwide, always check if it's accessible in your area when you're doing your research.
The good news is that the old analogue phone network served by copper wires is being phased out, with the Openreach network looking to switch entirely to a digital connection by 2025. This means that all landlines will be replaced by internet-based IP networks or VoIP systems in the near future, eliminating the need for customers to have to pay line rental costs.
Is it cheaper to get business broadband without a landline?
You might assume that it's cheaper to pick a broadband-only deal without a landline, after all, you'll receive one less service.
However, it all depends on the provider. Some may offer cheaper deals, but others charge the same rate as a broadband and telephone package deal. This can be the case with providers connected to the Openreach network, as their monthly fee sometimes includes a line rental cost.
This is the cost associated with maintaining the copper telephone wires that deliver broadband and telephone services to your business. Even if you're on a broadband-only plan, you might have to pay this fee as you will still be relying on those same cables for the internet.
You can choose a full-fibre broadband deal to avoid paying a line rental cost as they don't use a landline. However, you might find yourself paying more than the line rental cost difference because full-fibre broadband is a newer and faster internet service.
Is broadband without a landline right for your business?
Every business is different and has varying requirements in order to carry out day-to-day operations, so it's essential that you consider all your options when choosing a broadband deal.
Suppose your company operates solely online without the need for any telephone communication. In that case, it might make sense to look for a broadband-only solution as you could save by not paying for a service that you don't need.
On the other hand, having an easily accessible phone line can make life easier for businesses that need to stay connected with their customers. But remember, choosing a broadband and phone package isn't your only choice.
You can move to a VoIP system and choose a broadband and VoIP package instead. VoIP systems allow you to keep your current business number, and you may be able to save even more money by shutting down your old telephone lines if you've fully transitioned to a digital phone system.
I don't need a landline. Can I get a broadband and VoIP package instead?
Yes. You can get a broadband and VoIP package to make calls instead of using a landline. VoIP is simply an alternative to a landline, whereby calls are made over an internet connection instead of the traditional copper cables that have been in use for decades.
It's worth switching to business VoIP sooner rather than later, as the copper phone cables will no longer be in use from 2025 and are already being switched off in some areas.
How to choose the right business broadband
As not all types of broadband offer business broadband without a phone line, we've compared some common types to help you find the right solution for your company.
| | | | | | | |
| --- | --- | --- | --- | --- | --- | --- |
| | ADSL | Fibre | Full Fibre | Virgin Media's Cable Network | 5G mobile broadband | Satellite broadband |
| Broadband without a phone line | No | No | Yes | Yes | Yes | Yes |
| Average speed (Mbps) | 10 | 30-70 | Up to 3,000 | Up to 1,000 | 90-230 | Up to 500 |
Asymmetric Digital Subscriber Line
ADSL is the most popular broadband type. It uses copper phone wires in the UK's national network.
Fibre
Not to be confused with full fibre, fibre broadband is an upgraded version of ADSL broadband. It's faster than ADSL and is more widely accessible than full fibre, but it still uses the same copper wires, so you may still need to pay for line rental if you opt for a fibre broadband-only plan.
Full fibre
Broadband that runs on its own network cables to deliver the fastest internet connection.
Virgin Media's Cable Network
Virgin Media is one of the country's largest broadband providers and has its own independent cable network to deliver internet to users. Virgin's cable network means that it can offer broadband-only tariffs without landline options or line rental costs.
5G mobile broadband
5G is currently the fastest mobile broadband option, achieving average download speeds of 90-230 Mbps. This easily rivals ADSL and standard fibre, particularly if you're in an area with a strong 5G signal. Unfortunately, tethering to a mobile internet dongle or hotspot may not be a viable option if your business has many devices requiring a constant internet connection.
Find out more about upload and download speeds with Bionic.
Satellite broadband
Satellite broadband works similarly to satellite TV: the data is transmitted from a signal-boosting machine in space to a personal satellite dish installed on a property. Satellite broadband is relatively rare compared to other types, thanks to high installation costs, and it is often found in rural areas that don't have access to ADSL copper wires.
What happens to an old phone line?
If you choose a broadband-only deal without a line rental, you will lose your current landline number and won't be able to get it back. Making sure that this is the right option for your business and that you don't need your current landline number, and won't need it in the future, is crucial.
Stay connected with Bionic
Choosing the right broadband deal can make a big difference to the daily operation of your business and cut down unnecessary costs. Whether you want to retain your business landline or you're looking to switch over to a VoIP system instead, we can help you find the right solution.
Get in touch with our Bionic team today or discover more of our business connectivity guides.