Pushing beauty moulds with Neo Elegance
Bionic had a chat with Farrah Allarakha, who runs beauty-centric Neo Elegance in Derbyshire. We found out how her business has progressed and transformed over the years to bring confidence to her happy customers.
Multi-award-winning Neo Elegance has come a long way since 2014 when Farrah set it up in her early 20's. It started as an SME that supplied clinics with top-notch beauty devices but became a pioneering business with a forward-thinking attitude and a thirst for success.
It's now a proud leading beauty brand and has featured in the likes of The Daily Mail, Metro, Get the Gloss and On in London. Bionic got the low down on what makes Farrah tick.
"We're essentially a health and beauty supply company." Farrah tells us "We supply spas, clinics and shops with devices for acne, skincare complaints and anti-ageing. But our speciality is LED face masks which we use to help our customers improve their skin. We only started that specific part of our business last summer."
LED light, for anyone unfamiliar, can help with a whole host of skin complaints including acne, pigmentation, redness, the appearance of scars and ageing.
When used consistently, LED is scientifically shown to penetrate deeper into the skin's layers to combat bacteria that contribute to skin issues. It doesn't involve the use of ultraviolet light (which can actually cause skin problems) and instead uses low level LED light to target specific areas.
Farrah excitedly tells us that when they launched their new LED face masks last year, Neo Elegance became the first UK company to create a sleeker version of the bulky contraptions used in beauty clinics.
The aim was for customers to be able to use LED at home and take control of their skincare routines with expert technology. Better skincare became more accessible for millions and Neo Elegance enjoyed pushing themselves to create science-based solutions for common skin complaints like acne, scarring and pigmentation.
"We were the first UK company to develop an LED face mask for home use." Says Farrah. "Usually, they'd only be used in private clinics, and they'd be big and bulky. We designed our masks to be more portable and easily accessible." She continues.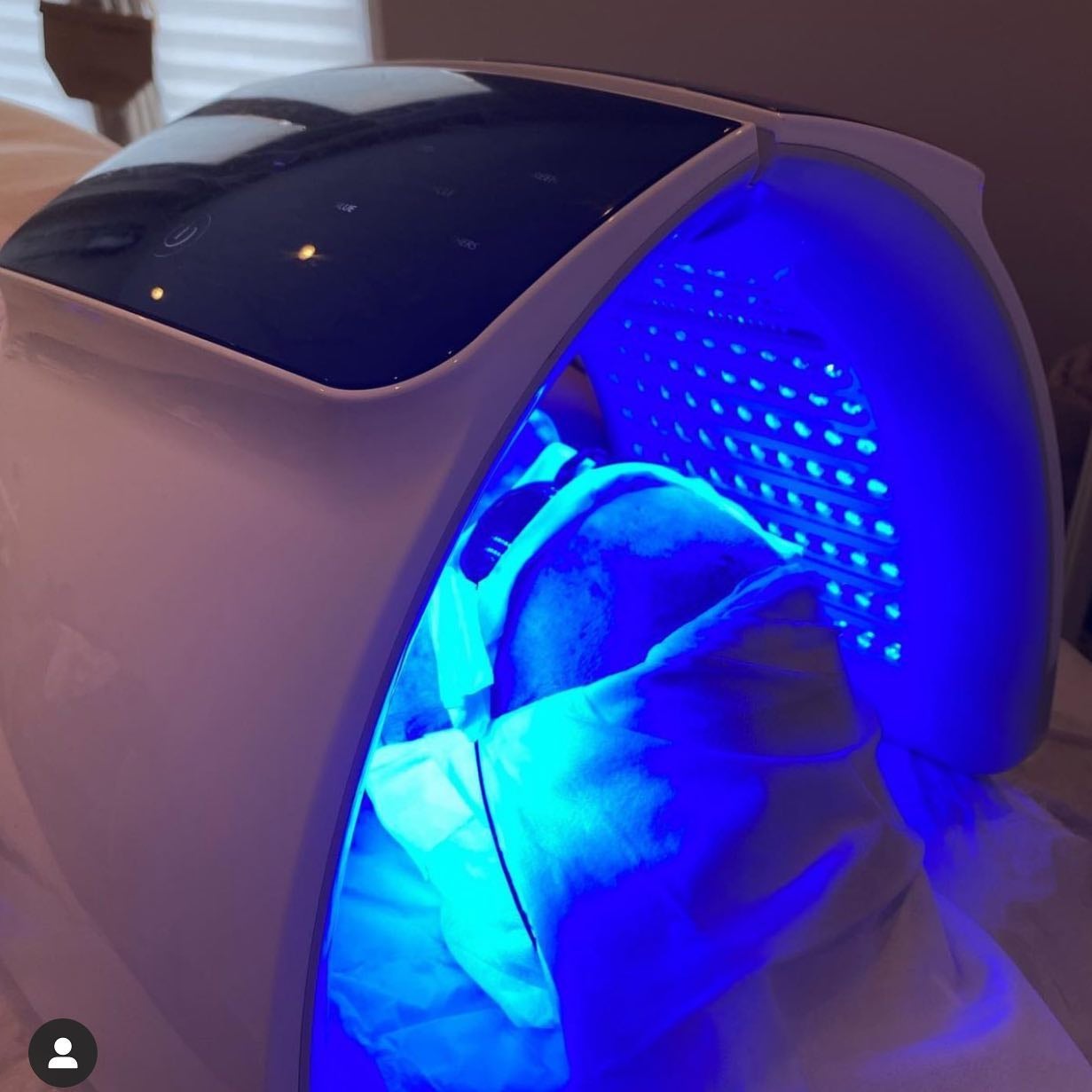 Overcoming obstacles
So, although Neo Elegance has enjoyed a lot of success over the last year, there were some initial obstacles to overcome when producing this new part of the business.
"When we first created our face masks, it was difficult trying to convince people they worked the same as the ones you'd pay for at a specialised clinic." Farrah tells us when Bionic asked what the toughest part of running her SME has been.
"It was a whole new concept, people having access to this equipment at home. But once key skin experts started using them, it was easier to get customers to consider them. Overcoming that was our biggest hurdle to date." She says.
Other than their can-do attitude and drive for skin success, what else helps Neo Elegance market their business? Farrah says social media and their website is really important in getting their name out there.
"Digital marketing makes up around 90% of our marketing. Social media is really helpful for our business, and we use things like Google Ads and SEO." She explains.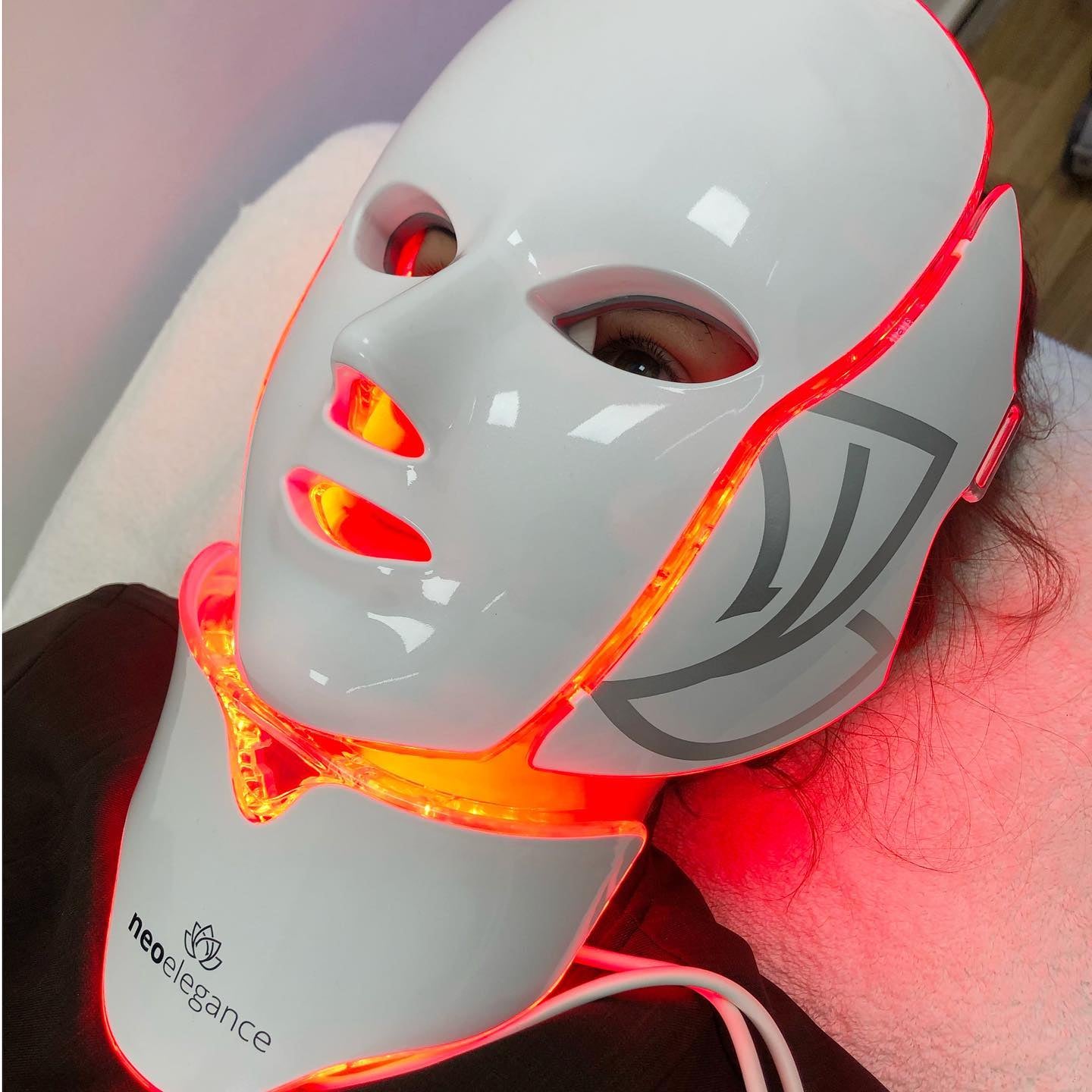 Changing attitudes to acne
So, what's the best thing about running Neo Elegance? Farrah says it's seeing how happy the technology makes her customers. Skin complaints like acne are common in the UK, with 95% of us affected between the ages of 11 and 30. Adult acne is on the rise too, and it can be deliberating to a person's self-image. Over half of us who have suffered from acne say it has affected confidence levels. This is a problem Farrah is passionate about combating.
"Having a customer use our products and seeing the increase in confidence they have is great," She says "With skin problems, a lot of people can suffer from low self-esteem, so to change someone's perception of themselves is the best thing for me." Farrah says.
She goes on to say that in a world shrouded in social media, young people can feel the pressure to be 'perfect' and any hang-ups they have about themselves can be magnified by Instagram filters online.
"I think with the younger generation especially, because of social media, people want their skin to look perfect and they're a lot more self-conscious about things like acne."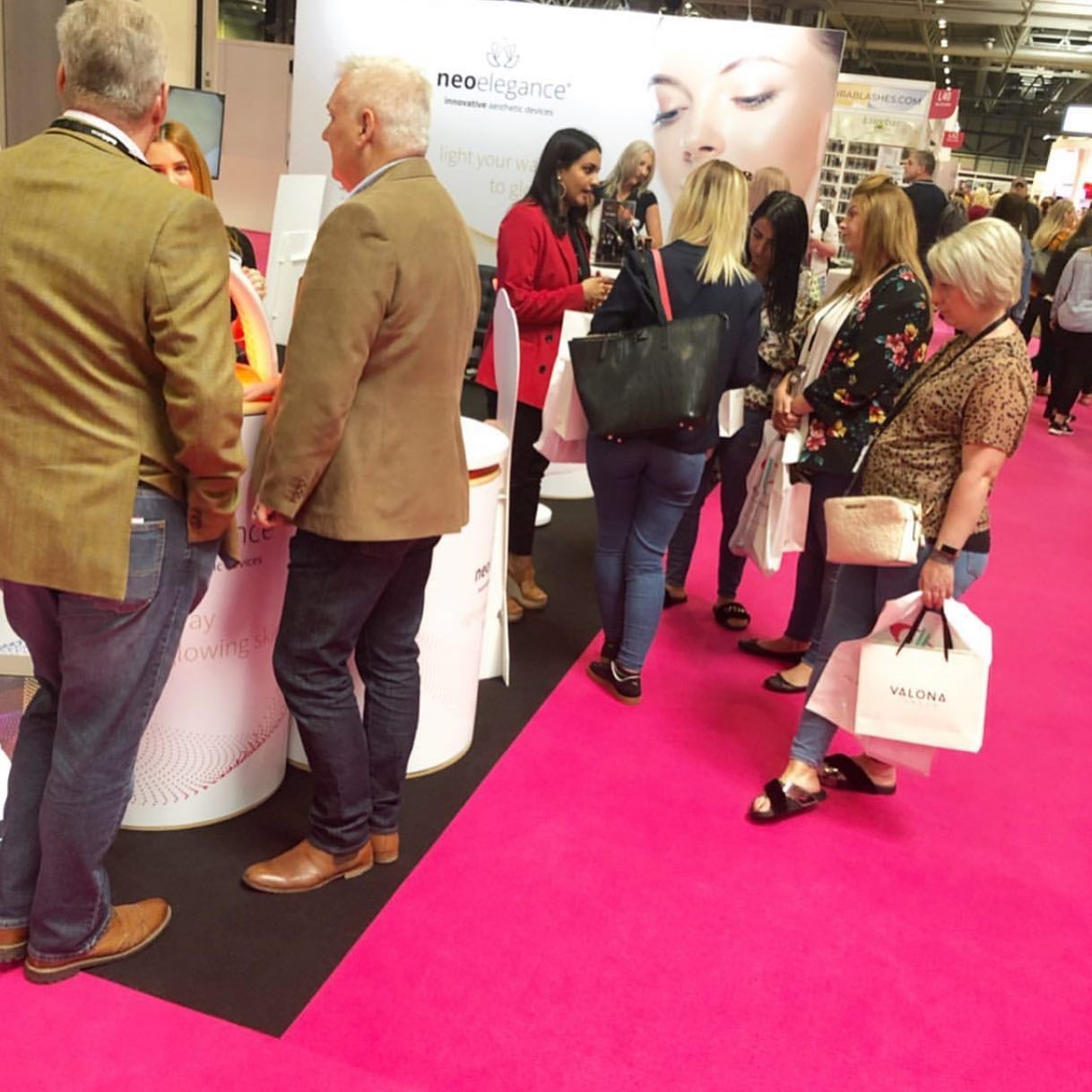 A bright future ahead
So, what's Farrah's advice to someone wanting to set up their own business? She thinks you should have fun and never take for granted the enjoyable parts.
"The best advice I have is actually some advice someone gave me when I was just setting up." says Farrah "I didn't listen at the time, but he said to just enjoy building up your business. Developing and working on your product is the fun part."
"When your business grows, you end up having to do more things like HR and management, you don't really get to do stuff at ground level anymore. I wish I'd enjoyed developing and marketing my business at the start because those are the days you really miss." She enthuses.
But even though Farrah might miss the old days, she's still achieved something to be proud of with Neo Elegance and they have no plans to stop there.
"We have a lot of future plans," Farrah tells us enthusiastically. "We're looking to grow and are working really hard on new treatment devices and advanced skin treatments. We're focusing a lot on anti-ageing treatments too." She says.
"We're also looking to expand internationally. At the moment we get orders from all around the world, from Dubai and the USA to the Netherlands, but we're looking to set up distributors in other countries to make it easier to ship our products."
"It's been hard" She continues "Brexit has made importing and exporting products more difficult for us but it's just something we have to work with."
Here's hoping that a sunny attitude will ensure many more successful days for Neo Elegance. You can check out their products and treatments at neoelegance.co.uk or follow them on Facebook and Instagram to keep up to date with new products.