Getting handy with One Handyman
Bionic met Duarte Garces who proudly runs a successful handyman business in Bromley, southeast London. We uncovered the inspiration behind 'One Handyman' and got the low down on how Duarte keeps motivated through tough times.
"I started my business so I could work closer to where I live in Bromley" says Duarte when we quizzed him on his start-up venture "I also wanted to be able to do things the way I wanted and not the way bigger companies do, only thinking in profits."
Duarte explains he was quite lucky when compiling his initial client list and was able to do it quickly and efficiently. In a short space of time, he attracted a steady influx of customers in an organic way. But he still had to work tirelessly to prove his company's worth and keep clients coming back.
"When I started the business, I wasn't expecting to have the acceptance I had so quickly" he tells us candidly "The original plan was to set up One Handyman, and work weekends and evenings whilst still holding down my full-time job."
He adds: "I wanted to build a good portfolio of customers first, but nothing went as planned and in less than six weeks I was overwhelmed with work and decided to jump and become independent."
With the reassurance that his business was valued in the local community, Duarte was able to build a solid company using foundations of loyalty and customer satisfaction. This has meant he's enjoyed lots of highs since One Handyman was set up over ten years ago.
The team at One Handyman is small, consisting of just two people, but the double act is able to expertly serve a huge pool of customers with a range of different needs. The business specialises in decorating, flooring, hanging or replacing door furniture, and even minor plumbing works. Nothing is too much trouble for Duarte.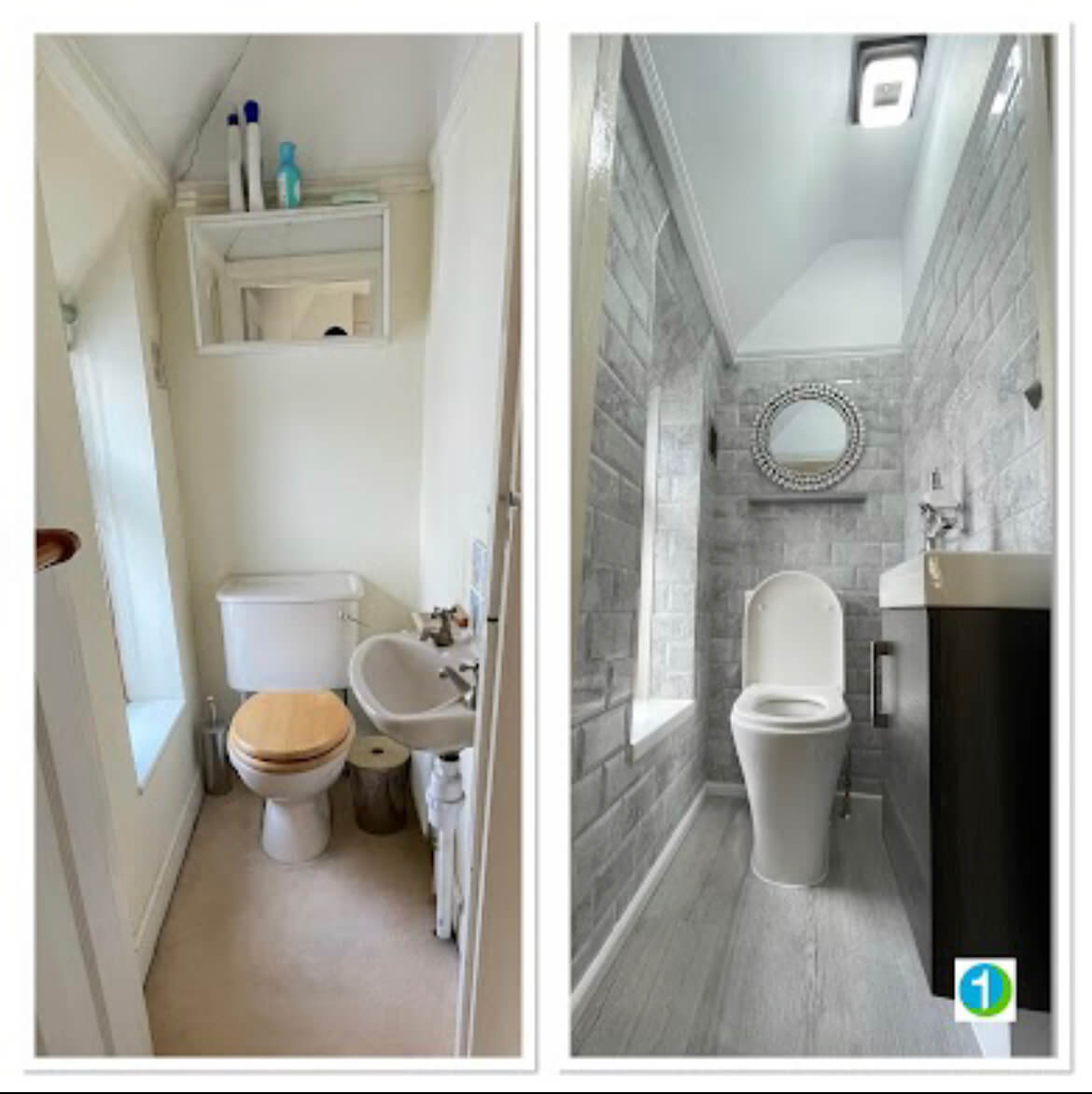 Customer consistency
Duarte believes customer experience should come first and clients should always be confident about quality, feel they are in excellent hands and are getting their money's worth. That's why every job the team completes comes with a one-year warranty.
A fantastic work ethic ensures Duarte has enjoyed many well-deserved highs - One Handyman has five stars on Google Reviews and Trustpilot - and they've basked in some stellar praise. But overall, what has Duarte's biggest achievement been?
"My most significant achievement is definitely getting as many customers as I could as fast as possible, I had to show them I was really reliable and trustworthy. We're a team of two, but I do make my helper part of the business. I like to get his opinion on jobs, and I really value his daily hard work."
But creating that valuable level of trust is a huge task, how did Duarte do it so effectively?
"I think what's unique about us is that we always offer the same steady service no matter what job we turn up to, I think consistency creates confidence."
The consistent hard work seems to have paid off. But what about favourite clients? Does Duarte have any jobs he's enjoyed more than others? He ponders for a moment before shaking his head, saying the perks of the industry mean no day or customer is ever the same and that's what he loves.
"There is no favourite day or favourite client" He grins "Every day and every customer is completely different. We have to adapt to each unique circumstance and offer the best our company can."
He continues: "Not all customers are the same, and we need to approach this in the most effective way to keep the customer happy."
Talking about keeping customers happy, how does Duarte tackle obstacles whilst still maintaining a professional attitude? He stresses that balancing the books and having enough money to sculpt the business he wants are all massive struggles he still faces.
"Finance is the biggest issue for every start-up, but consistency and hard work is fundamental and usually pay off." He says "There are lots of downsides to running your own business, the journey to get where you want to be can often be long and sometimes you'll struggle to have time for your family."
He carries on "But the best part of running a business is having the freedom to do what I like and go where I want."
But with that precious freedom comes sole responsibility for keeping the business running, and as a team of two Duarte has to motivate himself every day. We asked if he has any plans to expand the business or take on more staff.
"I would like to expand if I found the right team, but at the moment, there's a real shortage of workers, so that's not allowing me to think about expansion."
Instead, Duarte is focusing on his marketing strategy, he thinks that social media is really useful for spreading the word about One Handyman.
"Social media is really important to us. Nowadays, everything is online so moving your marketing online is critical for any business."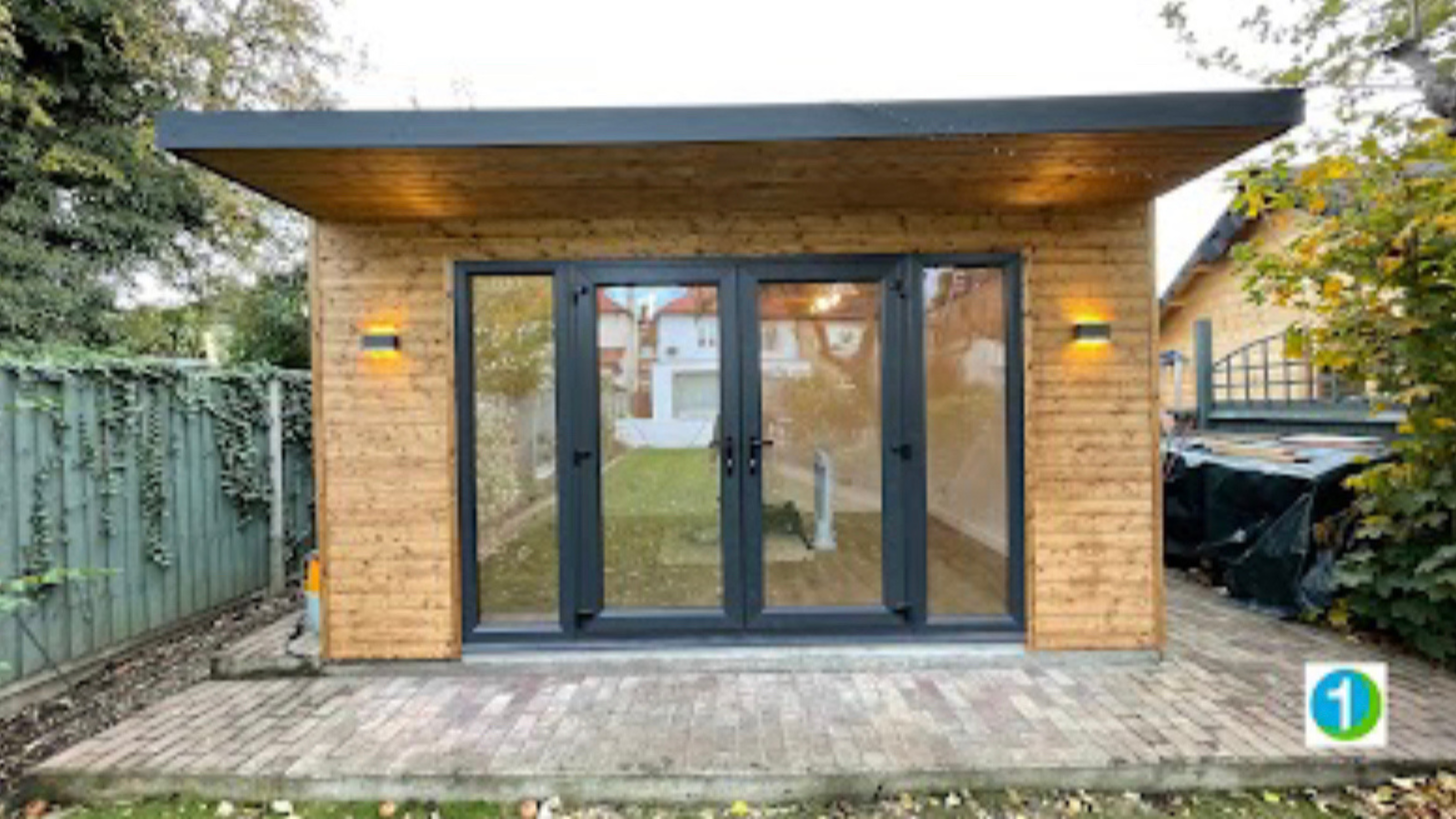 Tackling turbulence
Duarte touched on how the cost-of-living crisis is affecting him on a professional level, although it's a huge worry for many SME owners (lots are understandably fretting about the rising cost of stock, running expensive electricity through premises or having to increase the cost of services just to keep afloat) Duarte is thankful that his niche requires less maintenance.
He is often out and about so his overheads are low, also demand for the services he provides is unlikely to drop, people will always need houses painted, rooms decorating, and household appliances fitted.
"I'm not particularly worried about the cost-of-living crisis affecting our workload, the type of work we do is something that is needed despite the crisis". Duarte says positively.
He also had some really useful advice for anyone wishing to start up their own company.
"It's so important to never let anyone down. I always think it's better to say I 'can't do a job' rather than not replying to messages or just not turning up. We always try to be trustworthy."
He pauses before adding: "A lot of the time customers may have had a bad experience previously, maybe with other handymen, they might have been a victim of rouge traders or been let down in the past, we want to be a business they can trust to do a good job."
To find out more about this small business and the type of work it takes on, visit the One Handyman website where you can find out more and get a quote.