what is events marketing
What is events marketing? How to set your business up for success 
There are lots of ways to attract new customers and forge deeper connections with the ones you already have. Events marketing is an effective way to do this.
Putting on a specialised event that you either host, give a presentation at or sponsor can go a long way to boosting customer interaction. Plus, it can get people talking about your brand. This helpful Bionic guide will tell you how to get started with events marketing.
What is event marketing?
Events marketing is a type of marketing that involves putting on or being involved in a physical or virtual event. It's usually done to promote a product, engage with your customers or attract a new target audience. Events can include things like trade shows, online meetups, conferences, virtual seminars, and webinars.
How you market your specific event depends on if it's face-to-face or virtual, as well as your audience, what you're hoping to promote, and what's unique about your brand.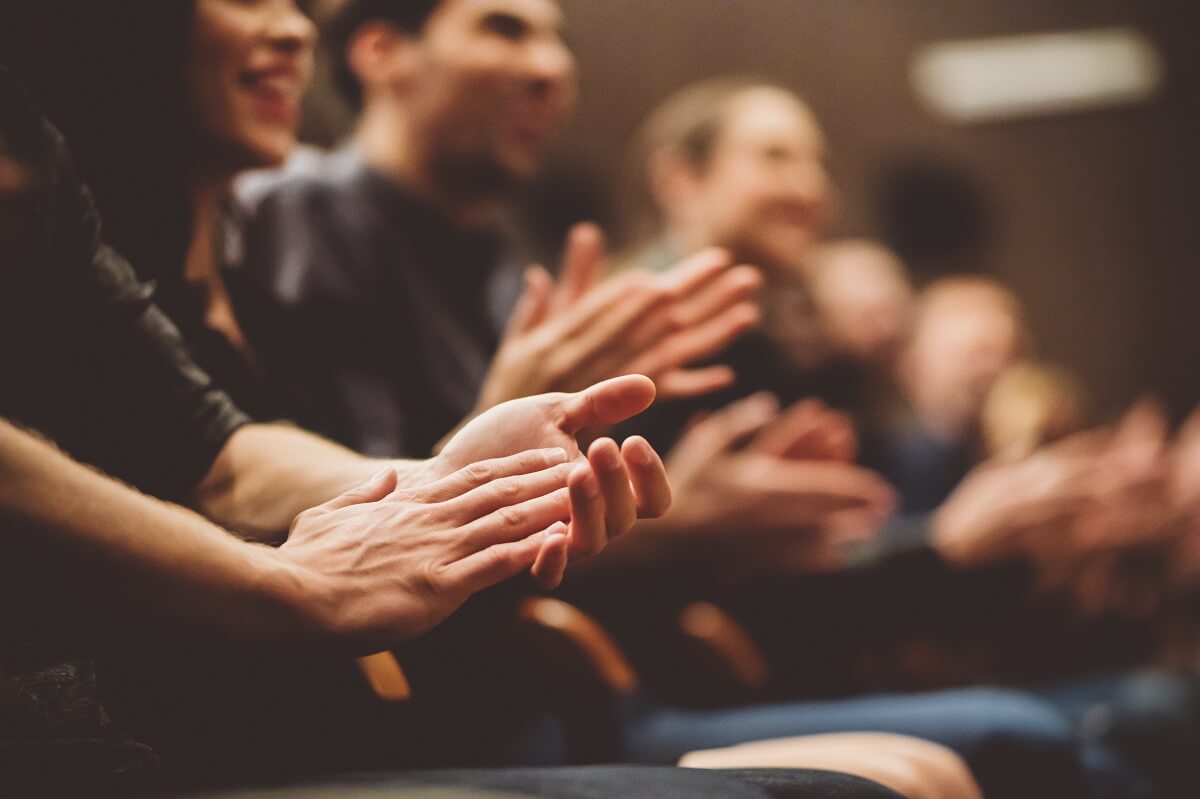 What are the different types of event marketing?
There are a few different types of event marketing.
It's important to decide which one will boost your brand best, how much money you want to spend and, ultimately, which events your customers will be interested in. You should also think carefully about what you want to achieve from the event. For example, do you want to see an increase in sales or gain more exposure for your brand?
Online events and virtual events
Online and virtual events are often appealing to SMEs as they can cater to smaller budgets but still reach a lot of people.
It's usually cheaper to run an online event because you don't have to pay to hire a venue or fork out for set- up costs. Plus, online events can allow businesses to reach a global audience easily. Potential customers can log into your event from across the world at the click of a button. This isn't possible at a physical event, and it might be hard to arrange a date that suits everyone.
Another advantage is that online events allow you to address trending topics that might be over and done with by the time you've planned a face-to-face event.
Webinars
Another option in the event marketing world is a live webinar. Webinars can be useful if you're wanting to share information with your customers or answer questions about your business.
When you're planning a webinar, thinking carefully about your topic and how you deliver it can really help engage customers. Webinars consist of new product demos, presentations, and discussions about a product or service. They're usually 30-60 minutes long and you can include a 'questions' segment at the end if you choose. If you're hosting a live webinar, it's important to make it as interesting as you can, so planning is key.
Try to make it interactive by allowing participants to ask questions, voice their opinions and take part in polls. Polls are vital for feedback and to understand if people are enjoying how you're conducting your event.
Livestreams
Live streaming is another option for event marketing. The advantages of live streaming are it's quick to set up via your social media platforms and helps access an audience who may not be able to attend your event in person.
Livestreams can also be good in offering a 'behind-the-scenes' look at your event, how you put it together and what your aims are. This can really help with your brand transparency and can give your company a more personal feel. A lot of brands use live streaming to create an authentic connection with their target audience.
Trade shows
Trade shows are a great option if you're wanting to take part in a physical event rather than a virtual one. You'll often get to network with other brands too which can be helpful as you never know when you can call on similar brands for collaboration projects in the future.
Trade shows can bring together many companies in a particular industry. They are used for building brand awareness, attracting new customers and telling them why your brand is special.
Because there are lots of businesses at trade shows, you'll want to make your booth, table or company area stand out from the crowd. Think about the layout and location of your business stall, your flyer design, how you approach customers and what you'll say to them to get them interested in your services or product.
Pop-up shops
Other than trade shows another in-person event marketing option is pop-up shops. Pop-up shops are a type of flash retailing. They can help create a demand for your brand if people think your products will only be around for a few days or weeks.
A pop-up shop is where you temporarily rent a shop space for a brief time and sell your products or services from there.
Opening a pop-up can be a great way to market your business as It gives customers a little taste of what you do or sell. Although digital marketing is great for reaching your audience worldwide, In-person events like pop-up shops can be more personal. You can often connect with consumers on a more intimate level.
Conferences and seminars
Another example of event marketing is conferences. Conferences are usually company-specific events and will often be put on by brands that have a larger following or a bigger customer base.
The aim of a conference is to deliver information about a new product or for brand educational purposes. A conference can be a great opportunity for you to tell people about your business and give customers a reason to give your products a try.
Conferences usually have a few sessions and can run over a few days. There will be different speakers who talk about their roles and give background about their own companies.
What role can my business have at an event?
There are a few different ways your business can contribute to an event, meaning you don't necessarily have to organise your own. You can be involved in another businesses' event and spread awareness about your brand in other ways.
If you've decided you want to get involved with events marketing there are three options for you. You can host, you can sponsor, or a member of your team can present, sharing knowledge about your company with attendees.
Hosting
Hosting means you are the one setting up the event. You're responsible for organising speakers, presentations, marketing and thinking about how to engage with your customers.
It can be a great way to increase your brand awareness and spark some interest. Plus, it can really help attract your target audience or access a whole new one.
When hosting an event, you need to think about:
How to engage your customers — What type of events are your target customers likely to attend and how can you sculpt your event to attract them?
How you will promote your event — Will you use social media, content marketing, emails or a mix of everything?
Your partnerships — Think if there are similar companies in your industry you can partner with. This can cut down on costs and increase customer reach as you'll have access to their customer base as well as yours.
How you'll follow up with leads — What will you do with your leads' information and how will you get feedback about your event?
How you'll measure your event's success — You'll need to make sure you'll be able to measure if the event was a success or not. This is invaluable as you'll be able to see what went well and if you need to tweak anything when you put on your next event.
Sponsoring
Another option for your brand is to sponsor an event. Sponsoring an event means you can financially help out an event being put on by another brand. In return your business can gain recognition as your logo will be on marketing materials and your brand will be present with customers who attend.
You might choose to sponsor an event to:
Build your brand — To build your brand awareness and attract new customers.
Create better customer engagement — Brands can interact directly with their customers to build better relationships at an event. Plus, you're there in person to answer any questions or concerns they might have.
Boost lead generation — Your audience will likely be eager to learn more about you because they have willingly come to the event.
Network with like-minded businesses — You will be able to network with businesses similar to yours and potentially form useful partnerships for the future.
Speaking
The final way your business can get involved in event marketing is to speak or present at the event. You should choose a topic related to your business niche. Pick something that you're really knowledgeable about. Sometimes speakers use their presentation time to talk more about a specific product or give demonstrations.
When you present, you'll be showing your target audience that you really know your stuff and that you're a trusted resource. It's a good idea to include time for questions from the attendees after your talk. This creates a personable connection with potential customers and They'll be more likely to consider buying your product if you answer queries about it first.
How can I market my event?
Whether you're hosting, sponsoring, or speaking at an event, marketing is key to attracting optimum attendees, in particular your target audience.
You want to make sure you're attracting the most customers and all the effort you're putting into planning or sponsoring your event isn't wasted.
Social media marketing
One way to market your event is to use social media. Facebook, Instagram, LinkedIn, and Twitter are great platforms to reach your audience and let them know about your upcoming event.
You can do this organically by posting about your event or you can use paid ads for better reach.
There are a few other ways you can use social media to market your event, you can:
Promote your event posts — As we mentioned above, you can use paid ads to boost your reach. So, create or choose a few of your existing posts to promote on Twitter and Facebook and try sponsored content on LinkedIn.
Get creative — - When you're telling your followers about your event, get creative. Rather than a wordy post or a photo, why not create a video that builds excitement about your event? Try a behind the scenes video or a Q&A with your head of brand. It will go a long way in sparking interest.
Come up with a dedicated hashtag — Creating your own hashtag is a great way to boost interest. Encourage your followers to post about your event or business and use the hashtag themselves. It's also a great way to track how many times people have shouted about you, too.
Content marketing
Another way to market your event is through your everyday content. If you've already organised events in the past, get in contact with those attendees and ask them to post their throwback photos or write a review about your event.
If you're new to organising events, have a think about how you can entice people to attend the event using your content, making it sound as interesting and unmissable as possible.
Maybe you could set up a competition where the winner receives a prize at the event itself. Get customers to post quirky pictures of your products, answer a question about your brand or share their favourite thing about your company to be entered into a special draw. All this carefully crafted content will go a long way to creating a buzz around your upcoming event.
Networking
Networking can be invaluable to your business. Not only can you receive some great advice but you can also form some long-lasting contacts. Why don't you Google similar past events and do some research about what kinds of companies and brands attended? DM other businesses and ask for advice or see if they'd be interested in collaborating.
Another great tip is to use Google to find event forums and meetups that similar businesses to yours will be attending. You can also have a look for specialised networking events and meet like-minded SMEs who might have more experience in events marketing.
Newsletters and emails
Newsletters can be great for customer interaction. Why don't you try switching up your email content and hype up your event this way?
It's a good idea to keep your emails short and remember to include a link to your event page where customers can register their interest or attendance.
Work on your email content and make sure you're selling your event. Set out what is it, why your audience should come and what they'll get out of it.
What are the benefits of event marketing?
There are lots of benefits to events marketing. It can be a useful tool in attracting customers on a more personal level. Your event can be as low key or extravagant as you want and it gives you a chance to showcase your brand.
95% of marketers agree that live events provide attendees with a great opportunity to form personal connections in a world saturated with social media.
Online, your brand can sometimes get lost in the millions of posts being uploaded each day, making it tough to stand out. That's why a lot of businesses choose event marketing. There are a few other advantages and reasons why companies take part which we will highlight below.
Generate business
Although it can be fun to take part in an event, the overall goal is to help sell more products and services while making better connections with your audience. You ideally want more custom as a result of your event.
Events provide a chance to show off your business and let your target audience ask any questions there and then. You can make a good impression on them in real- time and have a chance to clear up any misconceptions around your brand, service or product.
For example, if a customer has a product of yours in their basket but wants to ask a question, by the time they've DM'd or emailed your customer service team, they may have lost interest when you reply. Events give brands a chance to answer questions straight away and tell the customers more about what they sell.
One-on-one customer engagement
Events marketing allows you to interact with customers directly. Yes, you can interact with your audience on social media, via newsletters and through other content, but events provide a more personable approach.
Plus, if you've spent a lot of effort preparing your event, your customers are more likely to remember compared to a standard post telling them to buy your product or service on social media.
Brand awareness
Another benefit of event marketing is how much it can boost your brand awareness. Even if you don't organise the event but choose to speak or sponsor it instead, your brand will still have valuable interaction with the attendees.
They will be listening to your brand presentations, seeing your logo on marketing items, and walking past your stand, your brand will be more recognisable to them when they leave at the end of the event.
Events marketing can be beneficial to large and smaller businesses. A study centred around the influence of events showed 93% of consumers thought live events had a bigger influence on them than television ads. So, it's worth giving events marketing a go. Measure your success compared to things like social media campaigns and email journeys and see if it's the way to go for your SME.
Encourages product/services education
Another great thing about events marketing is that it gives you a chance to engage your customers in a personal manner and educate them in detail,
An event is a chance for you to speak to your audience about your brand in a place they're more likely to be engaged, because they've chosen to attend.
In a study carried out by Event Track, 98% of people said they'd be more likely to buy a product after attending an event about it.
What are the essential features of event marketing?
If you've decided you want to go ahead and organise an event, sponsor or speak in a presentation, you want to put together an event marketing roadmap.
There are a few things you should do to make the most out of your event. Planning carefully is key and you should set your own goals, too. Keeping your theme centred around your brand is a good idea (if you're organising), then your customers will be associating certain colours or fonts with your company.
Set measurable goals
When you're planning your event, it's important to set goals you'll be able to measure afterwards. There's not much point going through the hassle of putting on an event only to be unsure about if you did well or not afterwards.
For example, if you want to sell 200 tickets, then include this as a goal, then afterwards you can count how many tickets you sold and see if you reached or surpassed your target.
Have a clear theme or topic
When you're creating the roadmap for your event, make sure there is a clear theme or topic and stick to it. You want your attendees to be thinking about your brand and associating colours, fonts and images with your company long after they leave.
Think about your business and what you represent. How do you want to show your personality through your event? Think about what kind of venue you need, how the room will be laid out and any decorations you'll put up. Everything your customers interact with at your event should make them recall your brand.
Try to use the same aesthetic in your event colour scheme (for tablecloths, balloons, name tags etc.) as your event social media posts. This will keep it consistent and tie your brand together with the event, making you more recognisable.
Segment any promotions
Although it's great to attract lots of people to your event, you want to make sure you're attracting the right audience. In the end, you want to be turning at least some of these attendees into actual customers and profit. So it's important to do your research beforehand.
Why not test a few different marketing messages, social posts, and email content to see what kind of customers are responding eagerly?
Ask questions like 'who would be interested in an online seminar about our brand?' or 'Who would come to a customer appreciation event?' as polls on social media and record how many people would be interested. If you carry out the right amount of research, you can get your event spot on, attracting more attendees who are more likely to become customers in the future.
Create an event promotion plan
It's important to have a plan in place so you know what needs to be done and what your goals are.
Planning an event can seem like hard work but it doesn't have to be. Think about sponsoring or speaking if you don't want to plan a whole event yourself. There are still lots of advantages and you'll likely still boost your brand.
Why do you need an events marketing plan?
An event marketing plan is your way to make sure everything runs smoothly and as planned. You want to be able to reach the goals you've set and see some progress from them.
If you want to plan your own event though, but you just need some direction and help with it, why not hire an event marketing agency to help you bring your ideas to life. Whatever avenue you decide to go down, make sure you sit down and plan as much as you can. Thinking about the little details before the big day will ensure everything runs smoothly and you know what your goals are.
How to successfully market your business for any event
Planning an event to boost your business can feel like a big job, but it doesn't have to be complicated.
Although Bionic can't arrange your event for you, we have lots of helpful guides written with small business owners like you in mind to help better your SME.
Whether you need help with your business insurance, advice on finance or just want some top tips about running a small business, speak to the team at Bionic today.