8 quirky businesses that boomed during the pandemic  
What makes a small business stand out from the crowd? What makes it dazzle customers and attract them left, right, and centre?
A solid idea helps. As does a bit of research to make sure your niche is appealing to enough potential customers. But as we've discovered throughout the pandemic, simply getting creative can make all the difference.
Over the course of the pandemic, we've seen businesses close and millions lose jobs as restrictions have altered how all of us live our day-to-day lives. But out of the chaos of the last 12 months have emerged some uplifting survival stories, as business owners have adapted to the change in circumstances.
And then there are those who took the opportunity to completely change their career path and set up new – mostly restriction-friendly – businesses.
Here are eight of Bionics' favourite quirky businesses that blossomed during the pandemic.
How 8 businesses found success in adversity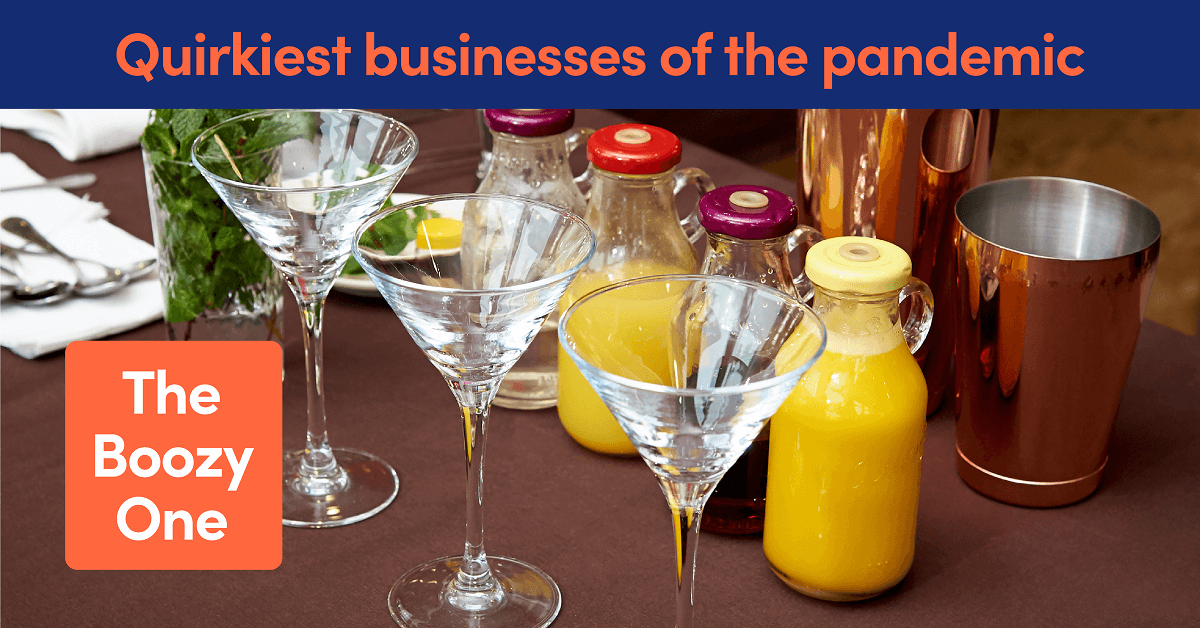 1. The boozy one
We're probably all guilty of enjoying one too many impromptu cocktails nights during lockdown, so it's no wonder that 'at home drinks' packages are one of the main ideas to have flourished in the pandemic.
Before pubs started offering a takeaway service or delivering drinks last summer - an idea that alone proved popular - you could find box sets of ingredients to make your favourite cocktails at home all through the first lockdown as bars scuffled to stay afloat.
You'd be able to easily order a box that contained your stripped-down cocktail of choice, get it hassle-free in the post and get to work achieving your dreams of becoming an expert bartender. It took all the stress out of ordering separate ingredients, spirits and mixers, everything was included and easy to recreate.
'Letterbox Cocktails', 'Borough Box' and 'Not on the Highstreet' embraced creative ways for people to enjoy a Friday night drink and chalked up their own boxes to sell while 'BrewDog' and 'M&S' came up with their own twists. It didn't stop there though, and independent pubs also cottoned onto the idea of offering their own cocktail How To's.
Although you can't beat the ambience of heading down the pub with your friends, these at-home boxes proved to be a solid quirky contender and were genuinely a fun way to mix up a never-ending lockdown evening.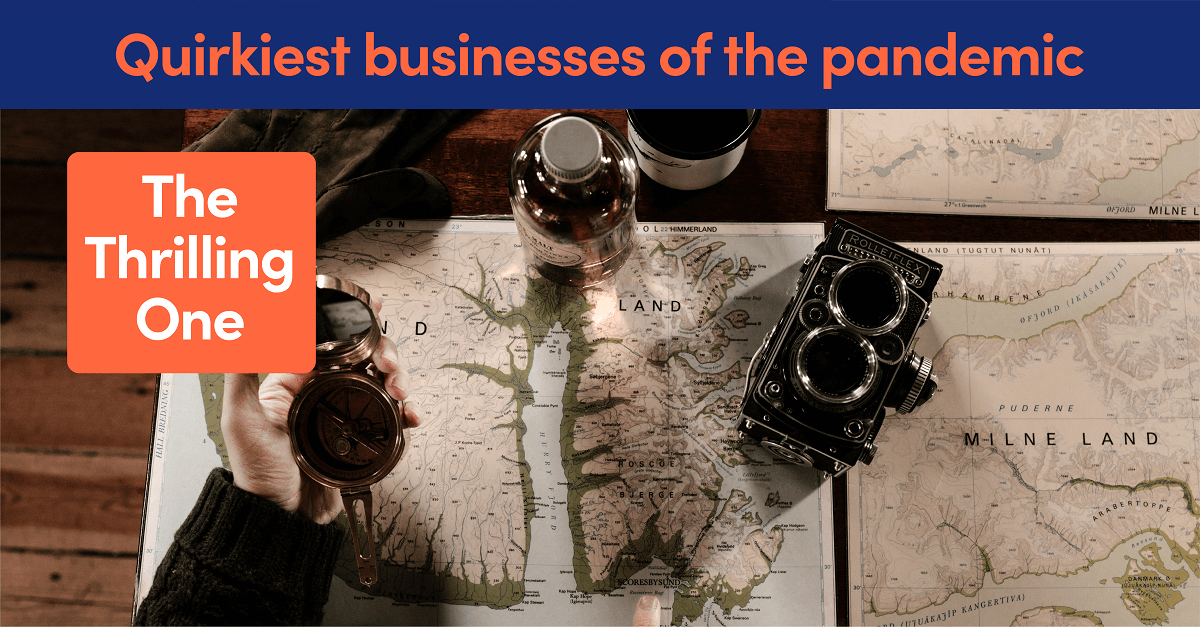 2. The thrilling one
Escape rooms have sky-rocketed in popularity over the past few years. They're a fun activity for all ages and can be so versatile - there are themed rooms for every genre out there.
When lockdown hit and it was obvious we wouldn't be able to go out and socialise for a while, escape rooms were hit hard as their activity literally involves being locked in close quarters with other people. But ever the puzzle masters, the majority of room owners got to work on learning how to adapt and started flexing their creative muscles.
Venues such as 'Escape Room Live' and 'The Panic Room', along with countless other escape rooms, came up with board game versions of their most popular rooms or embraced technology creating brand new online games to play. This was great because you could involve different households and confer with teammates over Zoom or Skype. It's a bright idea that seems to have kept on sparkling even as restrictions have now lifted.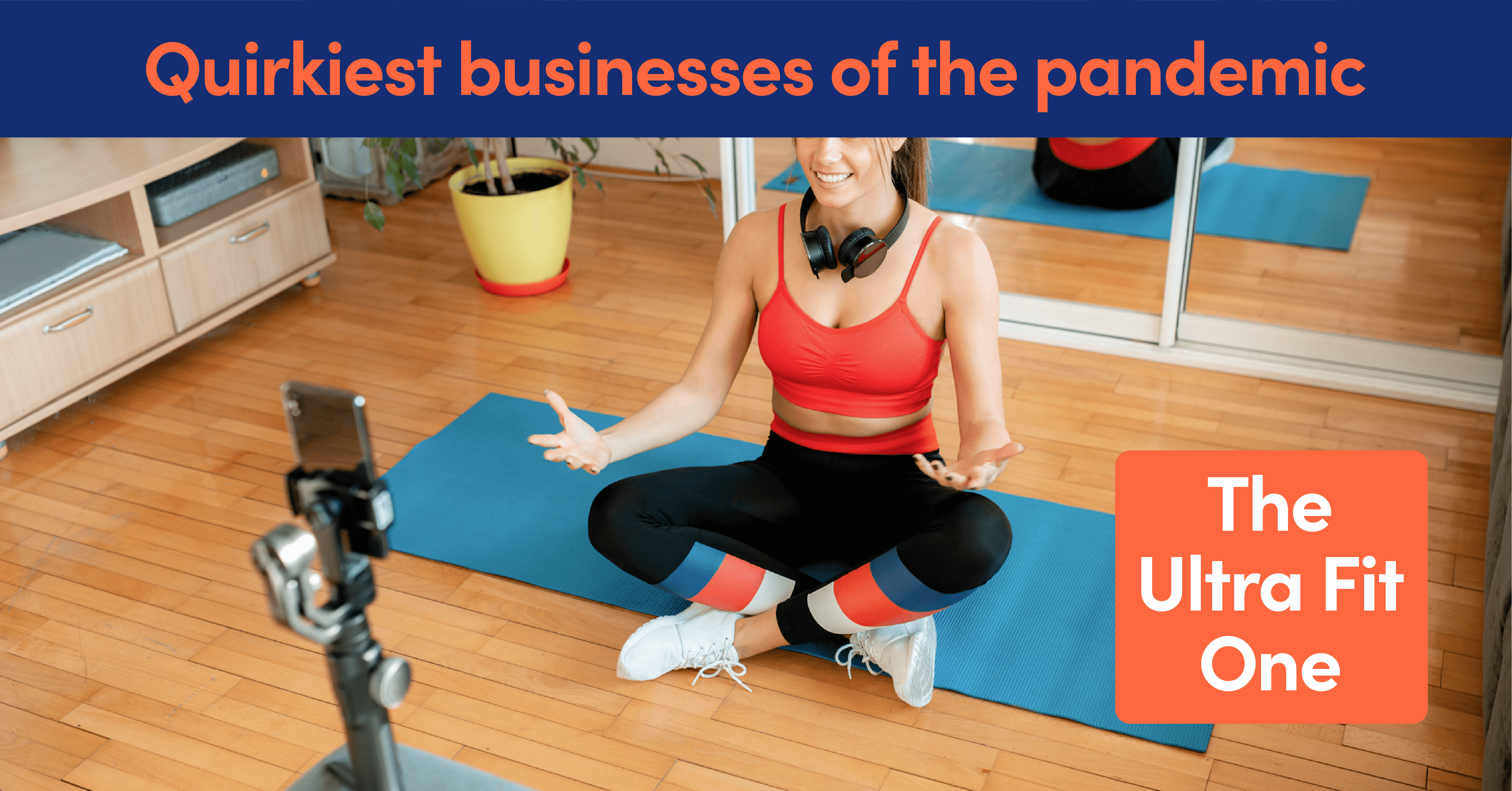 3. The ultra-fit one
Gyms were another industry hit hard by the pandemic as again, the whole business involves members physically coming in and using machines, swimming pools, and taking part in classes with others.
Sadly, many gyms didn't survive the first lockdown, never mind the second and third. Even well-known chains such as 'Nuffield', 'Virgin Active' and 'Pure Gym' lost money and had to adapt in the long run to keep afloat.
But in the face of adversity, a lot of these gyms got their thinking caps on and came up with some great quirky ways to keep connected with their members.
A lot started offering free online classes for their current members or assigning virtual PTs. In the first lockdown when we were only permitted out for an hour's exercise, this was a great alternative as it meant you could keep fit from your living room no matter the weather and still feel like you were part of something.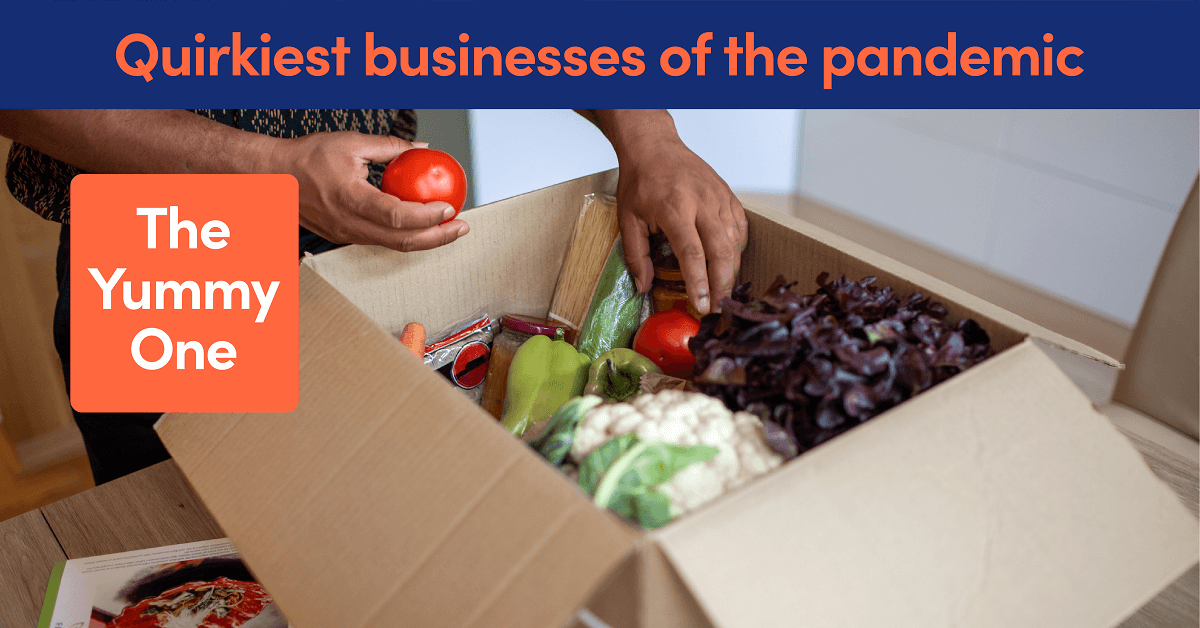 4. The yummy one
Another quirky business idea that came out of lockdown was restaurant food packages. What started off as a way for eateries to create business when they were physically shut actually became something that a lot of chains are keeping, enabling them to be more versatile as restrictions lift.
It became a new hip thing to order ingredient packages from your favourite restaurant and make the dish at home. Not only were you getting your favourite dinner, but you were also keeping yourself preoccupied for a couple of hours and trying something new.
Places like Gousto, HelloFresh, and BalanceBox have all become popular alternatives to doing the big shop, but it's worth trying your favourite local restaurant to pick up a similar DIY food box.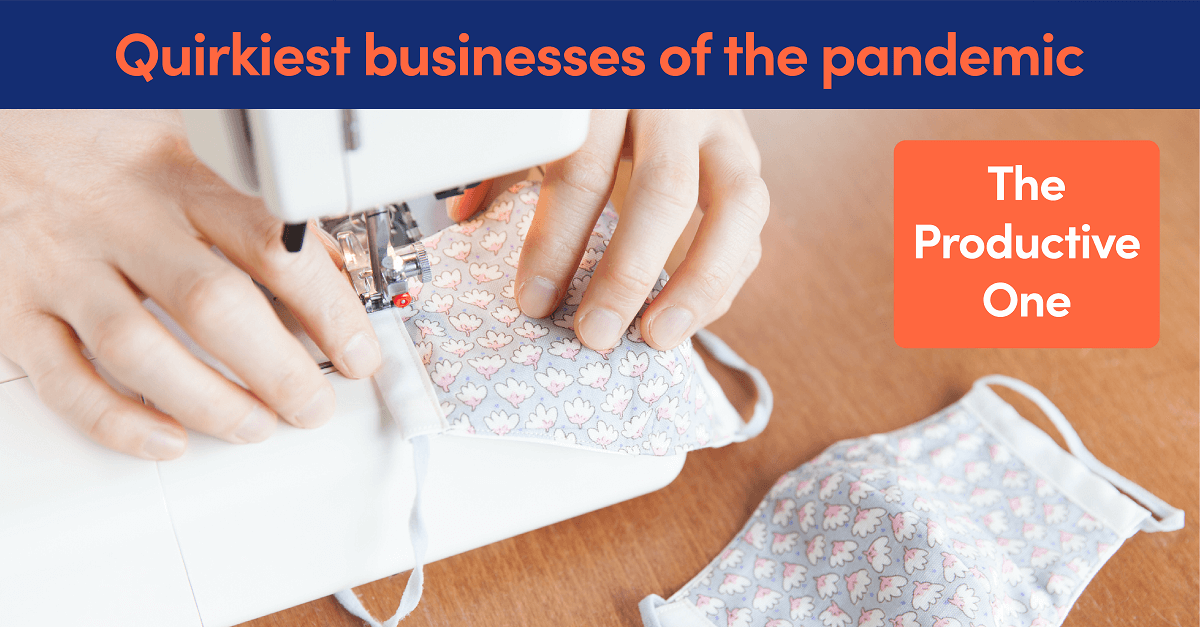 5. The productive one
Now onto arguably the biggest boom of the pandemic - mask and PPE making. A lot of businesses that had nothing to do with PPE design started to embrace how they could help and got stuck in.
Now you'll see practically every shop you go in selling their own takes on typical surgical masks. 'Lush', 'Boots', 'Waterstones' and even 'Poundland' are just a few examples, but bands and singers also embraced masks as part of their merchandise.
Not only this though, but a lot of people also managed to build some worthwhile mask-making businesses from scratch, using social media to show off their products and take orders.
When the UK was advised to wear masks in indoor spaces there was a huge boom in 'personalised mask' searches on Google. And naturally, having to wear them most of the time, people wanted theirs to be different from the norm.
Instagram was- and still is- a great place to find custom mask-making services if you're on the lookout for something a little more special and a lot of those businesses are still enjoying custom today.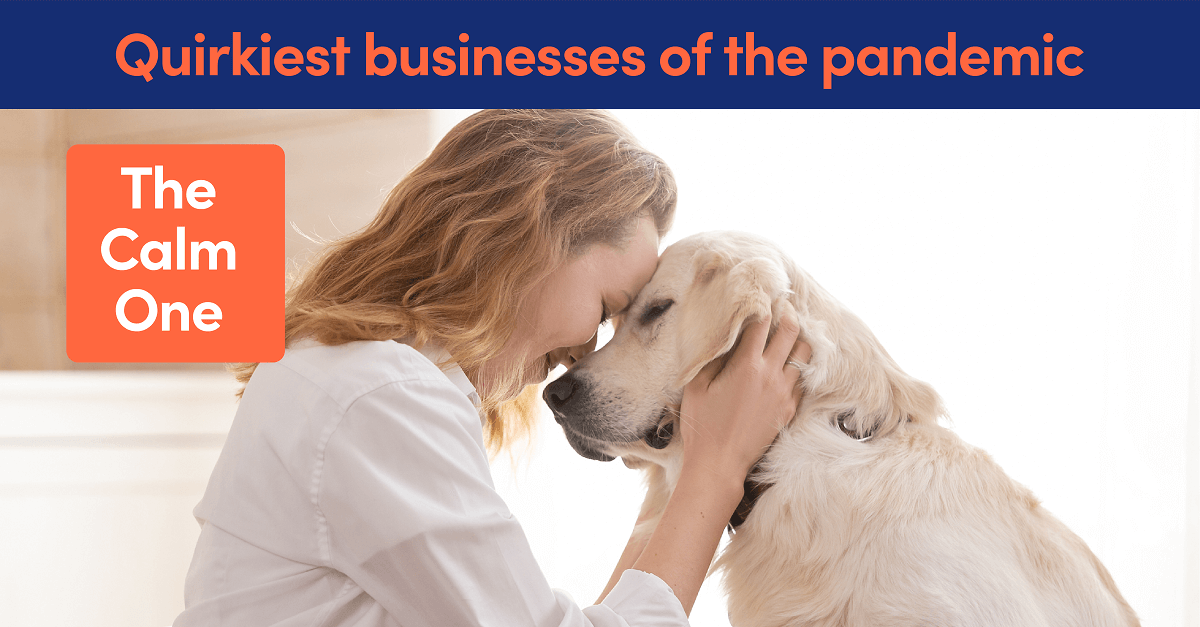 6. The calm one
One of the craziest business ideas that enjoyed a steady rise in popularity over lockdown has to be virtual pet therapy. Now for anyone who isn't familiar with pet therapy, it's a unique approach that proves quite successful alongside other treatments for mental health issues.
Therapy animals have become a welcomed addition over the past few years, stroking a furry friend is said to help a wide range of ailments and in some studies can help to improve low mood, anxiety, and panic.
Specially trained animals have even been used in care homes, brought in to aid residents with dementia. Therapy dogs are frequently taken around hospital wards (where appropriate) and their purpose is to spread a little cheer to everyone around them.
During lockdown, it was a welcomed sight to see someone's pet pop up in a work Zoom call but there were genuine sites you could go to see this exact thing. Lots of charities or owners of therapy dogs headed to Skype, Zoom and other virtual chats and you could meet their animals online.
Although this specific story is from the USA, the idea to spread a little canine cheer online made it over to the UK too.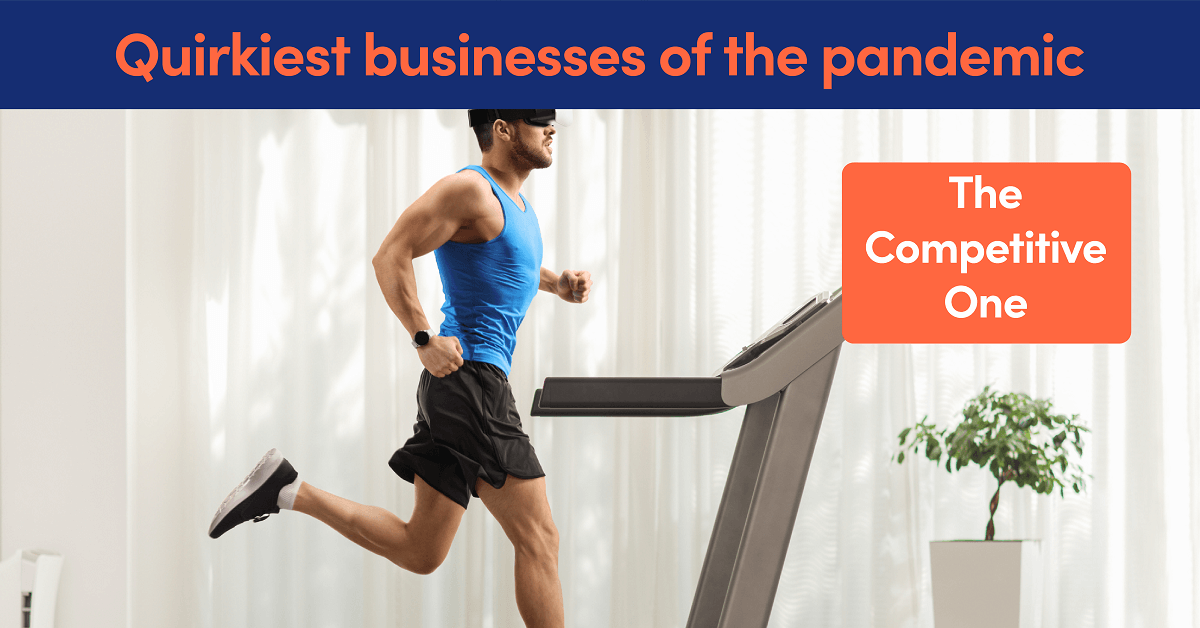 7. The competitive one
Due to Covid, a lot of races, charity runs, and other similar events were cancelled or postponed. But instead of re-planning for the future and simply waiting for restrictions to lift, many charities and race organisers rethought the situation and instead set up virtual races.
They encouraged people to do the event they'd signed up for in small bursts each day in their home, outside or on a home treadmill and they were awarded a medal still when they covered the distance. Say you had previously put your name down for a 10K, you could still participate from the comfort of your own home or garden.
It was a great way to keep people exercising and staying healthy. Also, the whole aspect of working towards a goal did wonders for motivation levels during lockdown.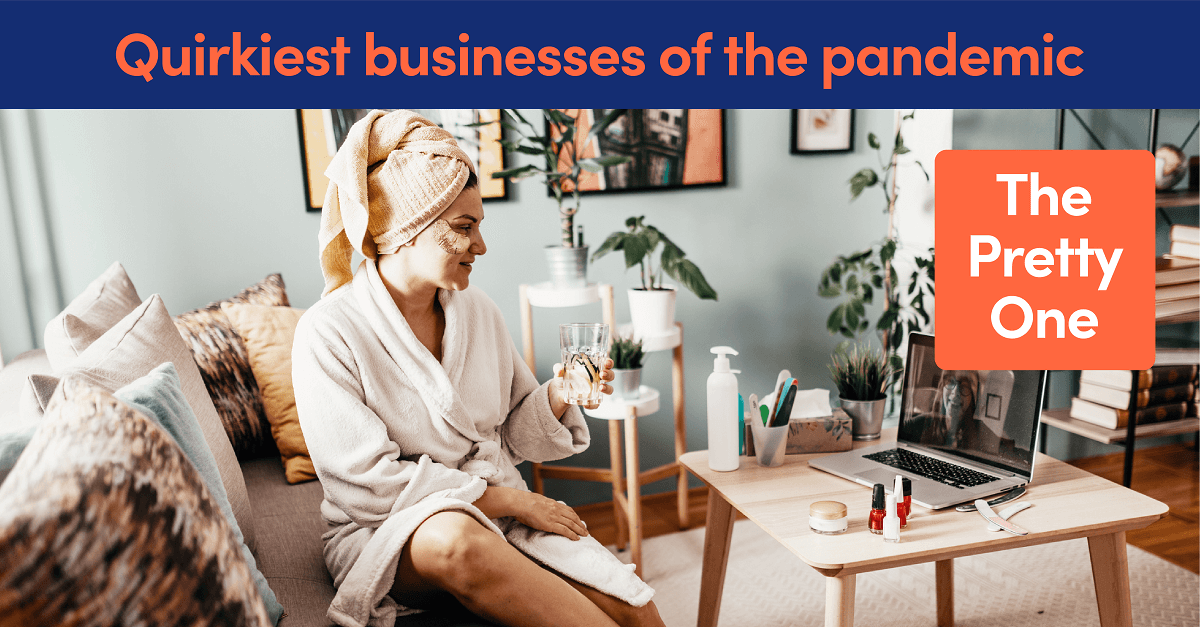 8. The pretty one
With hairdressers and beauty salons closed for months, a lot of us fell back on home routines to keep ourselves feeling like...well ourselves.
The home beauty sector enjoyed a massive surge, and lots of businesses emerged selling fresh face masks (the pamper kind not the Covid kind) bath boxes and home treatments.
'Not On the Highstreet', 'Treat Box' and 'Etsy' all got to work creating their specialised 'Covid Pamper Boxes' unique to the recipient. You could make up your own or choose from the stream of suggested occasions. Complete with chocolate, cosy socks, face masks, sweets, motivational quotes, fridge magnets, hot chocolate, you name it, these compact little boxes became a go-to for people to send out to family and friends when they couldn't pop round for a catch-up.
Another business that grew massively was the home salon setups, Bionic spoke to Jamie and wrote up his story a few months ago. Originally a carpenter, Jamie found his calling in barbering and set a professional salon in his back garden, it's still booming to this day. You can check out that previous story here.
The moral of the story is creativity sparks interest and quirky ideas often perform the best. So, if you've got an abstract business story, we want to hear from you! Do you have an interesting idea that unexpectedly developed during lockdown, or did you conjure up a completely new concept during the pandemic? Let us know.