Meet the local barber who is a cut above the rest
We all enjoy a new haircut, don't we? A fresh colour, some hip highlights or even a completely different look. We slip into the seat at the salon and relax as our locks are taken into expert hands.
When the pandemic hit and non-essential businesses closed, many of us watched in horror as our strands grew more out of control by the week. Salons and barbers became the much-missed friendly face we'd been longing to set eyes on.
Bionic spoke to Jamie Stenning, a former carpenter who has been busy carving out his own dream career - setting up his own professional barbering business in his back garden, now we bet that commute isn't too painful!
A cut above the rest
Jamie, who is from Croydon, has always toyed with the idea of being his own boss, but until last year, he's never taken the plunge.
He settled into carpentry when he left school but when he realised his calling in life was barbering, he headed back to the drawing board and enrolled at the London School of Barbering to study hard and earn his diploma.
Jamie told us "When I left school, I worked on a building site but two years ago I decided I wanted to try something new while I was still young enough. So, I went ahead and completed a nine-week course at the London School of Barbering and then went straight into working in a barbershop from there."
After gaining some vital know-how in a local salon, he began to put some serious thought into his future but when the pandemic hit, and it seemed as though any planning went straight out the window.
But instead of letting the change in situation sway his motivation, he used the downtime to really focus before deciding to put his carpeting talents to the test and build a barber's shop in his back garden.
He said "I've always liked the idea of working for myself. Not just because you can be your own boss but because you can work the way you want in the way that works best for you."
He added, "When you have your own business, it's up to you how far you want to take it, and in my eyes, it just depends on how hard you want to work and what you want to put into it."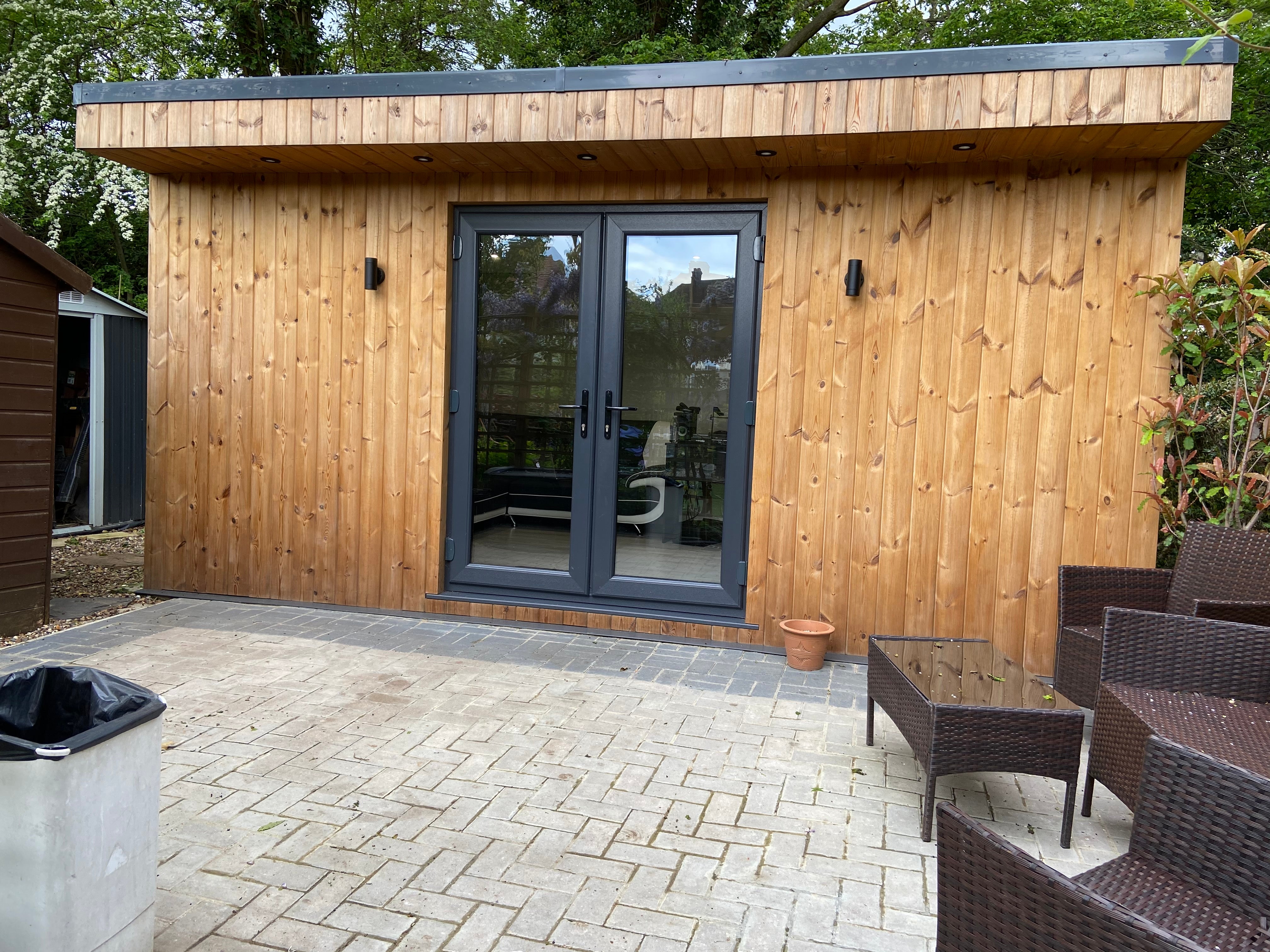 Building a business up from the ground (literally)
Jamie was determined to work hard, and he has been building up his client list ever since. His new barbering business is a hit and rivals even the plushest of suave salons, it's kitted out with expert equipment, dreamy decor and the most professional of products.
But aside from having to literally build his business up from the ground, there were few hiccups along the way. Jamie isn't one for stressing and he's always looking for the silver lining in a tricky situation which he thinks helps him think clearly about his business.
"To be honest my biggest hurdle was the pandemic but at the same time it helped me work towards my goal a lot quicker than I probably would have otherwise." he said.
"The first lockdown gave me a chance to plan things properly and actually build my barbers. Then I decided to focus on building my brand and after that, I felt I was ready to start working for myself full time, since then I haven't really looked back."
Jamie referenced social media as a lifeline for small businesses like his. As most of his brand promotion is done through Instagram, he believes that the app can work wonders in boosting your services to a wider audience.
"Technology is a big part of my business because without apps like Instagram and Facebook I would not have half the clients I do." Jamie told us.
"I do all my promotion through social media and although I do get a lot of customers through word of mouth, my Instagram page is the way that people can see the work I do and the services I offer. That's what attracts people to come and get a haircut."
The brand has been gaining momentum nicely and Jamie has been revelling in the influx of clients, he's also been getting some stellar feedback and progressing with his impressive portfolio. But does he have any concerns or worries? He says that keeping that passion for barbering is the biggest qualm he wrestles with.
"I'm not someone who worries about things too much and at the moment I don't have staff or many overheads, so I have no reason to stress." he says before adding.
"The biggest worry is just staying hungry and relevant because in this game as soon as you drop your standards or take your foot off the gas then you will lose customers. Without customers, your business will fail."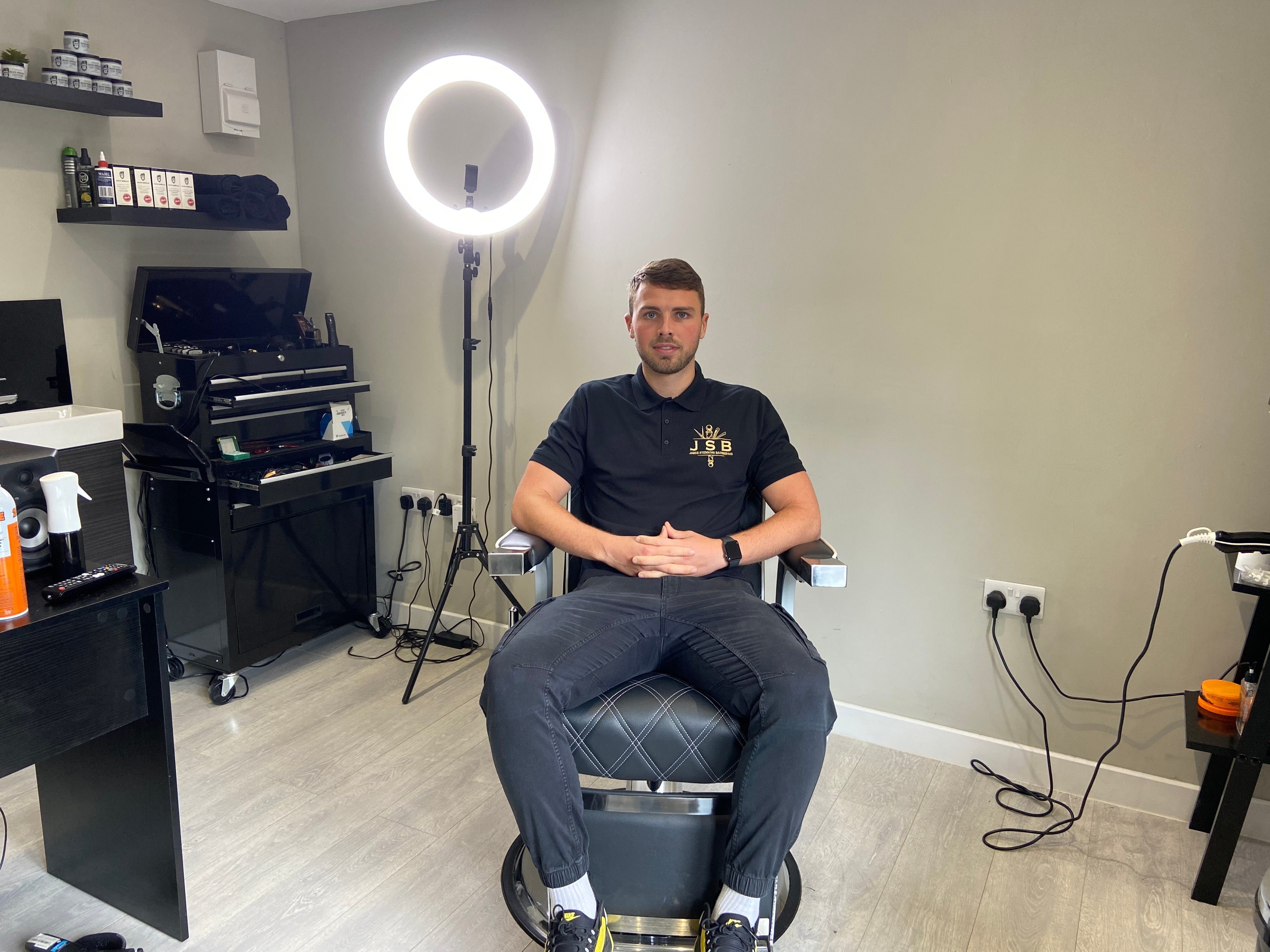 Happy haircuts
What has Jamie's proudest achievement been, apart from the swanky new back garden salon he's been enjoying welcoming clients into?
"I would say my proudest achievement is just getting to this stage in a short amount of time. I have over a hundred loyal customers and that number is still growing day by day."
Jamie had some excellent snippets of advice to share with other small businesses just starting out. He agrees it can be daunting but just putting yourself out there is the first step.
"I think the one piece of advice I would have to anyone else starting out is just to go for it. If you're always thinking about doing something then you should give it a go, but you have to commit 100% and put all your time and energy into it. Then if it still doesn't work at least, you know you've done everything in your power to make it work."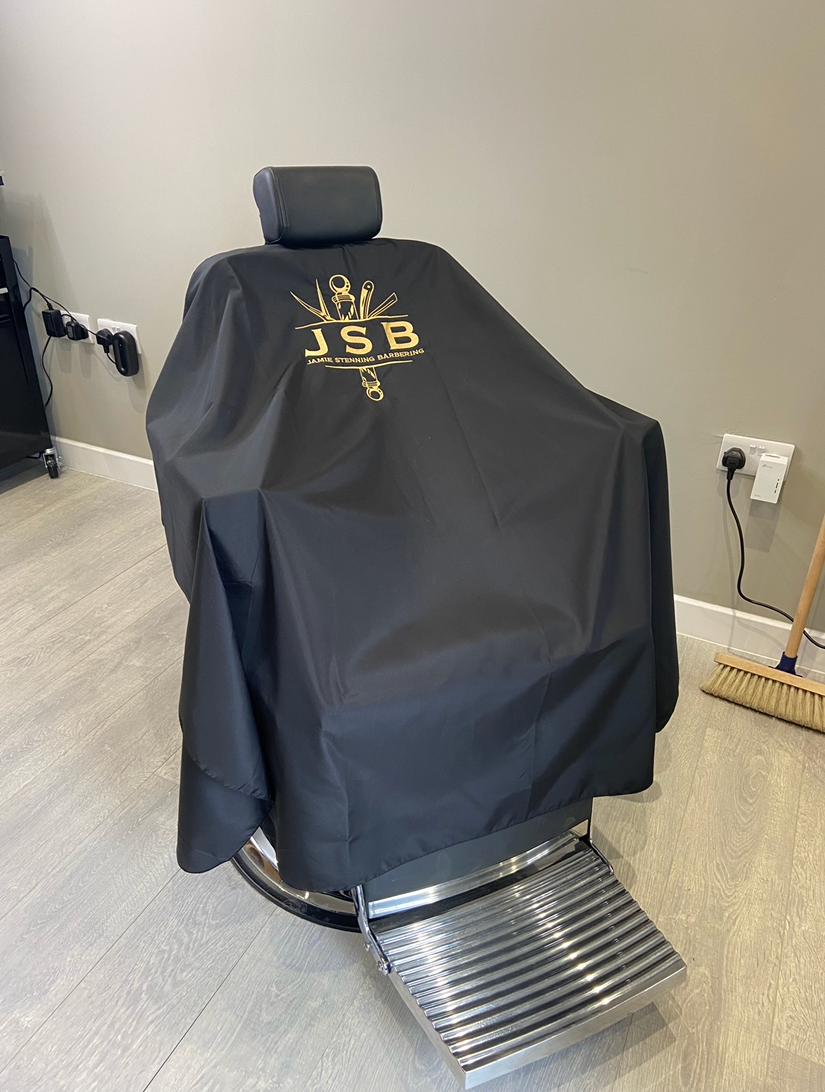 Getting savvy on social
What about technology and different apps, how does Jamie feel the digital world affects his business?
"For me, if you use technology well, there are no negatives to using it for business, it can help your company move forward in a positive way." He tells Bionic.
"I use a lot of social media but I am also currently looking into booking apps so my customers can book through there instead of messaging or calling me to make the appointment. The only reason I haven't set that up yet is because, while I was still starting out, it benefited me to be flexible with my schedule and fit people in wherever I could, it would have been harder to do that on a booking system."
We're sure Jamie and his customers would agree that his passion for barbering really shines through in the work he does, and he is a fantastic example of someone who has thought about his future goals and worked hard to achieve them. Here's to many more happy haircuts.
You can check out Jamie's portfolio on his professional Instagram page.