Meet the business that thrives on its spooky AtmosFEAR
Bionic spoke to Bex Williams who helps craft the creepiest scare mazes for scare park creator AtmosFEAR - the biggest scare entertainment company in Europe.
She eagerly told us how they help bring scare parks to life all over the country. They're currently working with 'Scare Kingdom' on Hawkshaw Farm in Lancashire but have been helping set up the new 'Halloween Scream' attraction at historic Hever Castle too.
"We're celebrating our 21st year as the AtmosFEAR brand in 2021" says PR Manager Bex when Bionic asked how long the super scary business has been freaking out families.
With more than 300 scare projects under their belt, the team at AtmosFEAR prides themselves on creating the most terrifying scare entertainment around. And they've got an impressive portfolio to back up those claims.
But how did AtmosFEAR start and what was the spooky inspiration behind it?
Freaking out fear fans for more than a decade
"AtmosFEAR was originally set up by the founders Jason Karl and Paul Howes" Bex tells us "They went over to America during Halloween season and saw what a big deal it was over there and how advanced their 'haunts' were. They saw potential to bring the same experience over here and trial it to see how the UK responded."
From then on, Bex said AtmosFEAR increased in popularity and now designs scare mazes for Halloween events all over the UK. Each welcomes thousands of eager adrenaline junkies every evening they open throughout October each year.
"We were the first horror maze in the UK and the idea has just gone from strength to strength, it really caught on over here. In America they call their scare mazes 'haunts' and we had to adapt so people over here wouldn't just think it was just a standard haunted house." she said.
"Scare Kingdom-one of the locations we work with- first started off as Hex in the Harvest which was a live scare attraction in an actual corn maze. Since then we've expanded and have about six or seven different attractions in each location. One of my favourites was an old Victorian manor house with 25 different parts to it and all different rooms."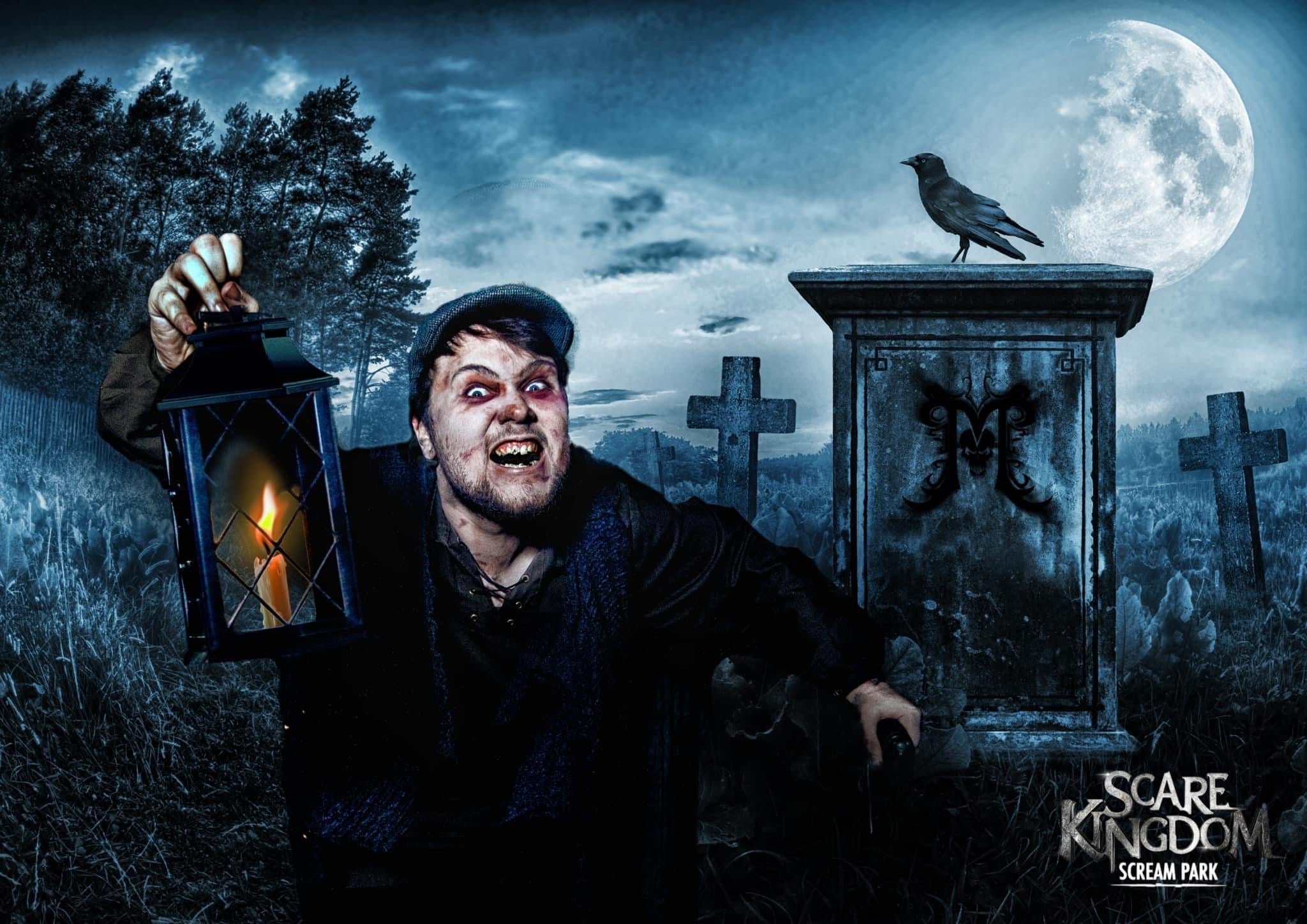 A special celebrity appearance
Since then, Jason and Paul have worked on all things spooky with Disney, Merlin Entertainment and Universal, ramping up their scare factor. Bex told Bionic how each year is never the same for AtmosFEAR and the whole team band together to ensure a scarily fun experience for their customers.
"We come up with different characters each year. Once we've constructed the mazes, they will essentially stay the same, but we choose different lighting, different stories, smells and soundtracks so it's a completely different experience each year, it's all about making sure the customers are engaged and immersed.
"This year we've got a Guy Fawkes attraction and we've put our own little twist on it. You get to learn the story of Guy Fawkes and experience it yourself." Bex adds.
When Bionic asked what Bex's ultimate highlight about working for AtmosFEAR is, she cited seeing people enjoy themselves as something that spurs her on. But extra special guests are also a huge plus too.
"We had our opening night on October 2, where we invited press. Usually, we see around 1,500 customers come through each night we're open." Says Bex.
"The highlight this year was the cast from Ru Paul's Drag Race coming to opening night. It was amazing, we were all wondering how this woman would possibly navigate the mazes in these huge heels she was wearing, but she did, it was very impressive, that was the highlight for me this year."
Does the support of big names and celebrities help spread awareness of the brand? Bex thinks so.
"It massively helps with social networking; social media is a huge part of promoting ourselves but when a celebrity comes to experience our mazes it gives us access to more customers and gets our name out there."
Bex said that although social media is a handy way to promote their fun-filled mazes, traditional flyering with a twist helps too.
"We still do flyers," says Bex "I think all small businesses have to do that sort of thing, but we put a fun spin on it, we get our actors to dress up and give out leaflets so that means people can get photos with them and tag our social media accounts."
"We do have a website and use social media a lot, we have Instagram, Facebook, Twitter and Snapchat. We recently branched off into TikTok, our actors have done some really great videos which people seem to like." Bex laughs.
"Social media helps massively, even just customers taking photos when they're here and tagging us helps get our name out there." She added.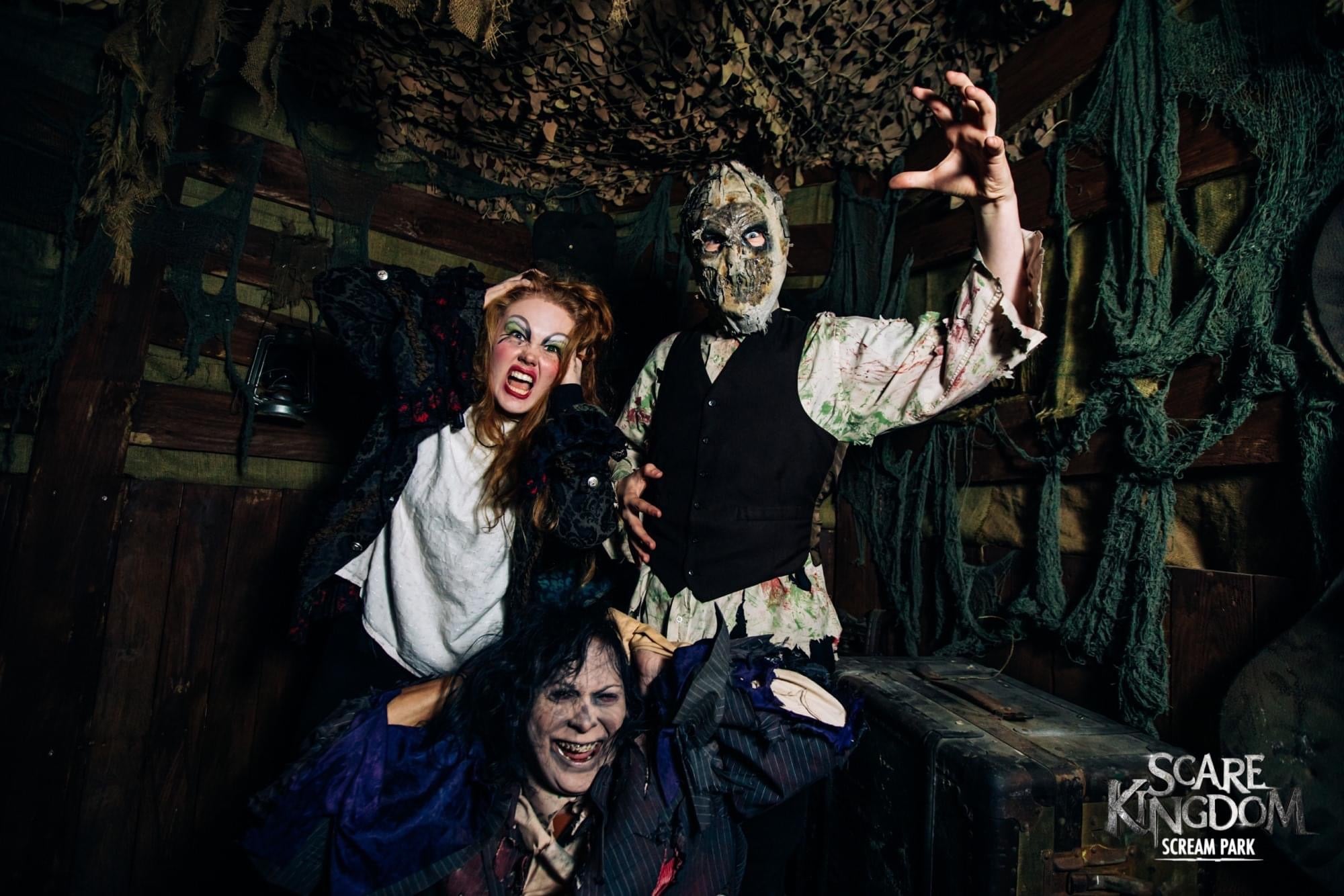 Getting creepily creative
What gets the creative juices get flowing and what serves as the inspiration for the mazes, apart from all things creepy?
"We plan really far in advance, usually we sit down and have a big brainstorming session early on in the year where we come up with all these crazy ideas and then think logistically if we'd actually be able to do them." Bex laughs
"We're inspired by horror movies, of course, and we usually take into account whatever the biggest movie of the year has been. When IT came out, we did a clown-themed maze."
The big question is, what's Bex's all-time favourite horror movie?
"I like the gorier movies, Hostel is one of my favourites. I don't like psychological thrillers though, they're a little too real for me."
Although it all sounds like fun and scares, Bex says seeing the creations the team have worked so hard on all year brought to life is something special.
"The best part of the job for me is seeing the amazing 3-D models we've made brought to life when we start making and painting the sets. That's my favourite part. But also, when the park is open, and you see people out there enjoying it. I invite my mum every year, but she goes around with her eyes shut!" Laughs Bex.
AtmosFEAR primarily wants to scare you, that's the aim of the whole strategic planning, the expert actors and the carefully thought-out stories, smells and locations. They're a truly unique business, but also a unique scare park too.
Their current project at 'Scare Kingdom' boasts five other experiences along with the Guy Fawkes maze, they include 'Paradise Insurgence' which quibbles with escaped rebellious radicals, Dead of Knight, a knight-themed attraction and Gothica, a creepy supernatural scare.
You will also find ZoZo's Grind House (which you guessed involves a twisted carnival and a killer clown) and the 18+ ultimate scare PsychoManteum: The Second Coming, cited as the UK's sickest scare attraction, not for the faint-hearted.
"None of our attractions are ever the same because people have different fears." Bex tells us "We'll have a dark attraction, then maybe a claustrophobic one, one might be really foggy, and one could be colourful and bright, like a carnival. They're all unique."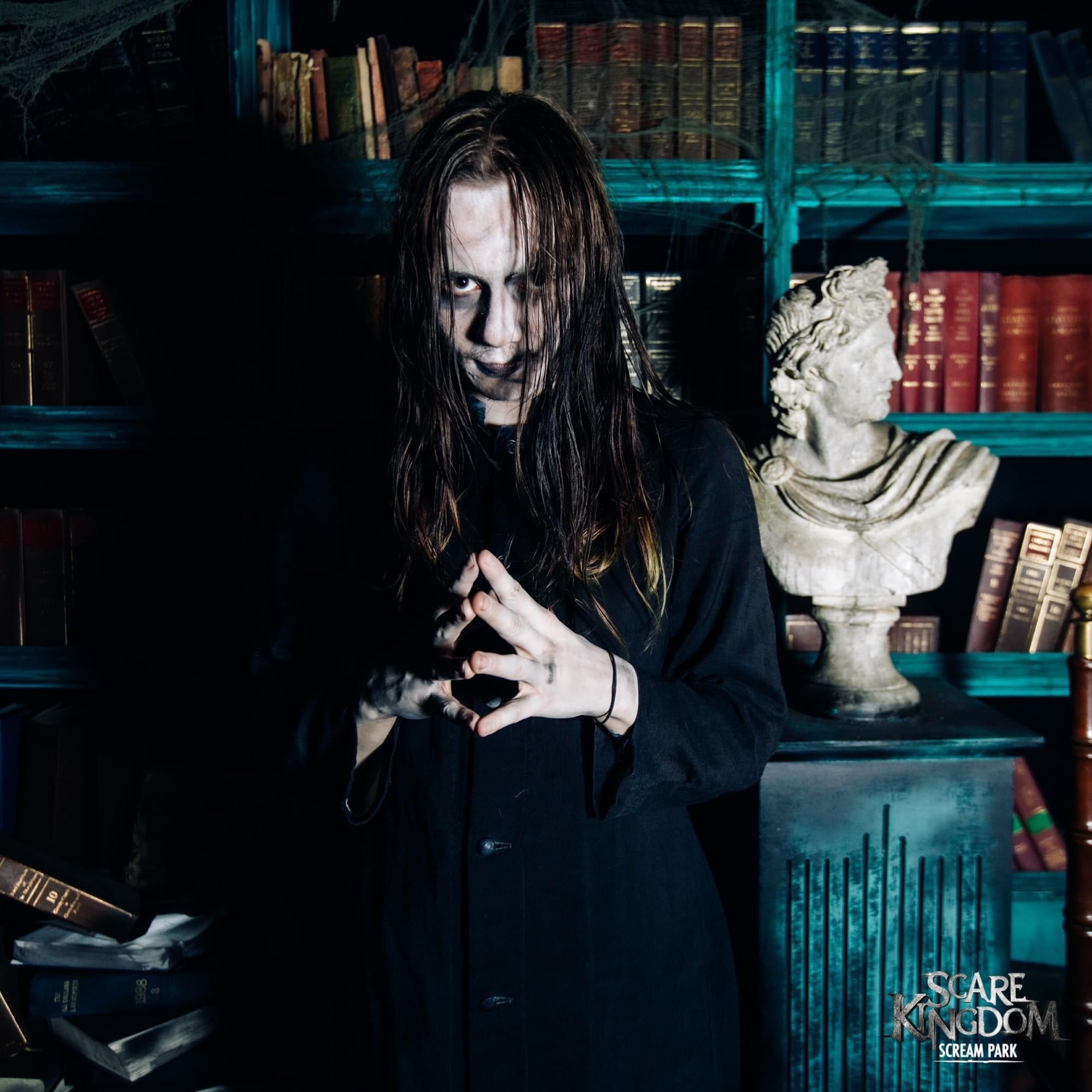 Freaky finishing touches
AtmosFEAR makes Halloween special and loves to think of everything, right down to the finishing touches.
"We get different scent pods, you can get old 'haunted house' smells or hospital ones that smell of TCP. It's all about being immersed and thinking about the smaller details. In the amount of time the customers are in the maze, whether it be five minutes or fifteen, they are fully living what you've created for them."
"It's just a fun job, and we all have a great time doing it, I don't think many people can say they build scary stuff for a day job." Bex adds.
But it's not just her work that she loves, Bex enjoys the relationships she has built with her team, the actors, the clients they help and the customers they scare out of their skins.
"We keep motivated as a team," Bex tells Bionic "We do group warm-ups and hold competitions for best actor of the year, we've all become one scary little family." She enthuses.
Intrigued to see how impressive this 'scary little family' is? Want to see if you're brave enough to take on this year's haunts? Check out the AtmosFEAR team's work at Scare Kingdom, which is open until November 7, if you dare. Happy Halloween!