Roasting the pandemic with Flat Cap Coffee
Are you a latte lover or do you find yourself eager for an espresso? Maybe a flat white is more your flavour of choice. Whatever your coffee style, there's no doubt that it's one of the world's most popular beverages.
But do we think about the roasting process and how the beans are expertly ground to produce that caffeine hit we all crave in the mornings?
Falling flat is not something artisan coffee roastery Flat Cap Coffee does. Owner Mark has worked hard building up his business since late 2018, and although the past year has thrown a global pandemic at him, Flat Cap Coffee is still standing strong, as strong as its finest Dos De Julio blend. (the richest and most intense coffee for anyone curious).
Flat Cap Coffee is a roastery, a well-celebrated addition to a small Wiltshire village. Nestled in the countryside may mean life is more serene and at a slower pace for the locals but Flat Cap is the opposite, achieving success at lightning speed and setting its sight on bigger and better things ahead.
The roastery is the brainchild of Mark, a family man who found that enjoying coffee could be turned into a worthwhile business that could help others needing an escape.
It hadn't been an easy ride for Mark even before coronavirus forced non-essential businesses to shut up shop though. Mark was initially in the army, he enrolled when he was 17 and served for many years. The military life was one that suited him for a while, but the horrors he saw and the friends he lost resulted in lasting mental health issues.
After a car accident in 2014, Mark was diagnosed with a brain injury and severe PTSD from the sights he witnessed, he was medically discharged in 2016.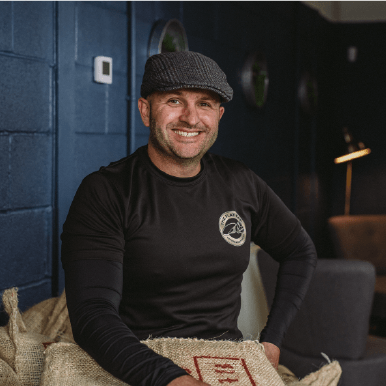 An extra shot of determination
After being discharged, Mark felt a little lost, he was so used to being in the military and his whole world felt shattered, he also had to deal daily with his mental health and work on ways to cope with the issues.
He and his wife used to visit local coffee shops as a way of escape, and Mark became interested in how the popular drink a lot of us rely on to haul us out of bed each morning was made.
"We used to go to all different coffee shops, there's something about a café that's comforting, we'd get coffee frequently and I became interested in all different ones, I thought, we could actually do this at home and try roasting our own, so we did and then the idea grew."
After getting support from Help for Heroes and embarking on several courses with them, Mark began to think about what life could look like in the future and felt inspired, Mark said "I was told that my future looked limited, I was 37 at the time so that didn't sit well for me, I wanted to find something I could work towards."
He continued "It's all about knowing your illness and knowing your limitations, but the courses I did with Help for Heroes were lifesaving. I found a passion in roasting coffee and it's ingrained into my life, I'm fortunate to have an enjoyable hobby and turn it into a business."
Now Flat Cap Coffee is a wonderful, welcoming spot where customers can choose their coffee based on Mark's expertise, you can sample, hear about each type before you buy and there are so many to choose from.
Rich blends, fruity finds, caramel choices, coffee isn't just one taste. It should be something to savour and enjoy, and Mark wanted to capture this idea.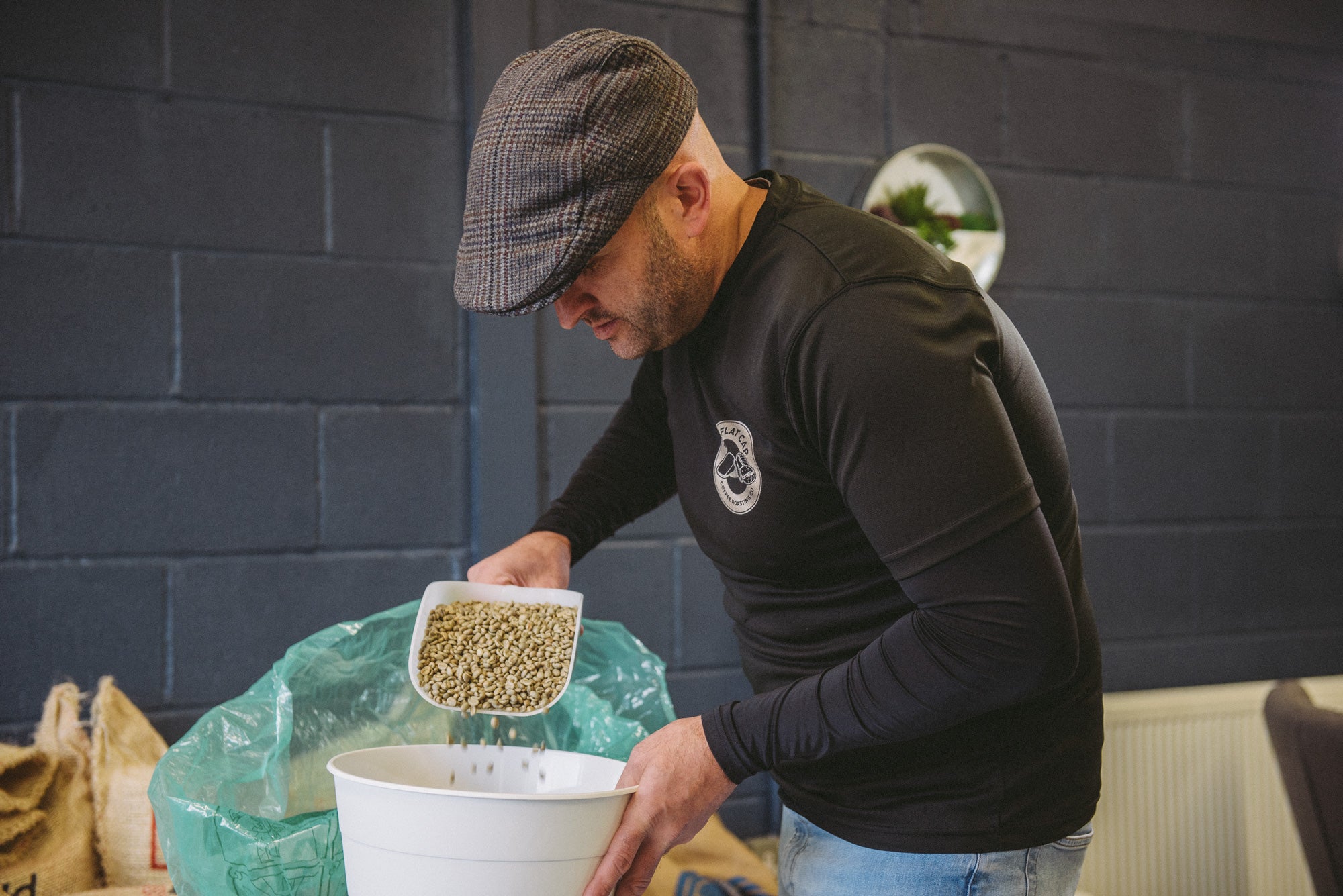 Roasting the pandemic
But what has life been like when you're faced with yet another roadblock- the pandemic? Mark says: "It's been crazy, and I think that this third lockdown has really destroyed morale in a lot of businesses, but you have to stay resilient."
Flat Cap has a website, so customers can still order online, but it has been a struggle, like with many businesses, that lack of face-to-face contact with customers had been hard to adapt to.
In the months leading up to the first lockdown last March, Mark had been steadily planning Flat Cap's future, working on branding and had visited Bionic their London office.
"When we visited Bionic in London, we were blown away, it was really inspiring and I think that visit made us work harder to be proud of our business, to work on it and be sure that what we were selling was the very best product we could sell."
Speaking about the pandemic though, Mark said "It was strange when we were in London months before lockdown was announced, I remember thinking, there are so many poorly people coughing on the tubes, you don't think about it until you put it on paper, but it did feel strange at the time."
"The first lockdown was almost like a break, it gave people a chance to get things done, the second caused us to evaluate if we could even keep going as a business, we sat down and decided that we could and we needed to."
He added: "The third lockdown broke so many businesses. But we'd decided that Flat Cap had a story and real passion at the core. We were determined to come out the other side."
He feels positive though and pondered: "It's easy to sit here and criticize the government for how they handled the pandemic, but I don't think that its constructive. It's been hard for so many businesses, but it would be a waste to give up on Flat Cap Coffee now."
It's this steely determination that has sought Mark through his darkest days: "When you are in the military, you learn how to be resilient in anything you do." he says, "And that's something that I've bought back and carried with me in daily life, we as humans are very resilient, we learn to cope and move forward in any way we can."
"Essentially you can change, or you can fall, but Flat Cap had too much passion behind it, it's been difficult, but we are preparing to deal with the effects of coming out of lockdown."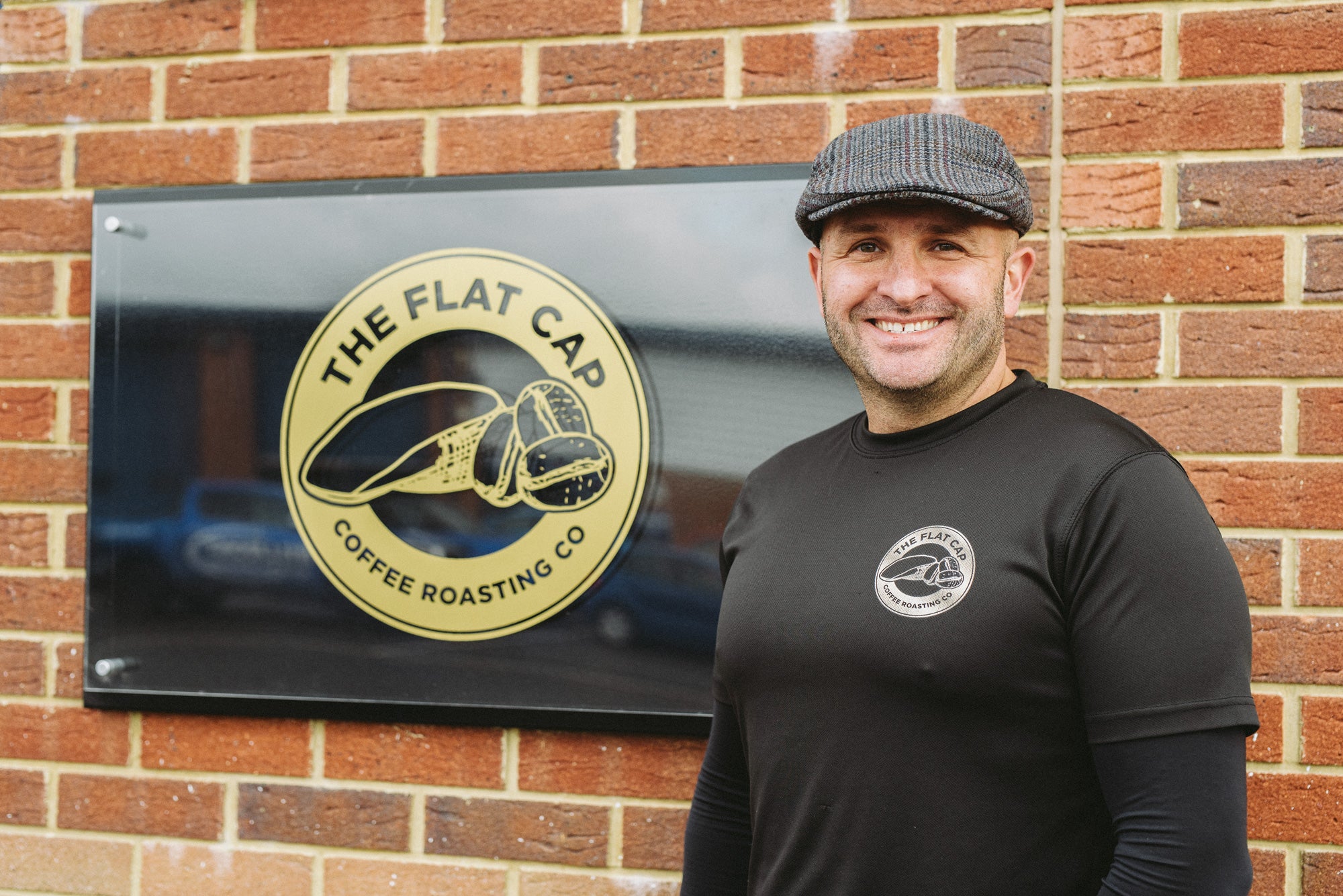 Inspiring the nation, one coffee at a time
So how have plans changed? "We've been working on our brand and our SEO a lot more now that we've had some more time. At the start we thought about diversifying or business, but for me, I didn't want to diversify it too much because then you lose what we are."
So how does Mark think the pandemic has altered people's "People have become so much more critical, it's a result of the virus and a coping mechanism, but that's what we need to take into account when we reopen, it's about making sure the product we're selling is something we are proud of, something that shines through."
When Mark completed courses with Help for Heroes, that's what they taught him. "I went on a few great courses with Help for Heroes and learnt all about roasting coffee, the main thing they'd always say though when talking about business is shining through and making sure what you're selling shows quality."
"I can stand up now and be confident enough to say I'm proud. After we come out of lockdown, I think that overall people just want to hear stories from other businesses and be inspired and that's what I want to do, inspire people."
Becoming a Bionic Business
Being a Bionic business is about more than simply getting a great deal on business energy, business connectivity or business insurance. It's about working more intelligently using technology to empower your people - saving you time, money and increasing productivity.
Thousands of businesses like yours are already working smarter, and we've made it our mission to help others be Bionic.
So long as you're a Bionic business, we'll stay in touch to ensure you get the best deals on business essentials, share the latest tech innovations to keep your business ahead of the rest, along with expert advice and stories from customers.
To find out more, enter your postcode and business name at Bionic.co.uk.