Plenty of treats for this pawfect SME
Bionic got the lowdown on everything dog related as we chatted to Jane Bellamy. She's been running her dog walking and pet sitting business in Tadworth, Surrey for a few years now. What started as a way to make money after she was made redundant during the pandemic has morphed into a business to be proud of. She's now started offering more services to her clients and adapting to their individual needs.
"I started the business because of Covid really, dog walking as a career wasn't something I'd ever thought of before." Jane tells us when we ask what made her trade office life for furry friends. "I lost my job during the pandemic, and it made me rethink what I'd like to do with my life, I decided I'd like to work with animals!"
But how did Jane actually attract those first clients, was it harder than expected?
"I started getting into my local community, posting on this social media group called NextDoor to see if anyone wanted a dog walk, I found one dog walking client and then another and another, and it built up." She tells us "I managed to find a local horse yard I could go and help out at as a freelance groomer so I took that on too. Then I branched out, so now I do pet sitting and housesitting whilst clients are away or on holiday."
Jane's business has grown organically and evolved in its own way, but one thing she really appreciates is the freedom being in charge of her own time brings.
"I'd been in offices for 40 years before I was made redundant, and I couldn't face going back again." She laughs "Now I'm my own boss but it's still not easy. I have regular clients, but I do weekend walks and evenings too, with this kind of job you have to be flexible, you can't just work 9am-5pm. The winter can be hard, but dogs need walking whatever the weather!"
Does working all hours of the day mean Jane never switches off? She doesn't think so, she actually cites her business as a remedy for her low mood. And it's not just Jane, animals have been proven to improve mental health issues in many of the population. According to a study conducted this year, 69% of all pet owners said their furry pals reduce stress and anxiety, whilst 66% cited them as a calming presence.
"I suffer with anxiety" Jane shares "I enjoy working with the dogs, but this business has saved me really. It's about getting value from animals too. They never want anything in return, they're always so happy to see you, they're great for mental health issues."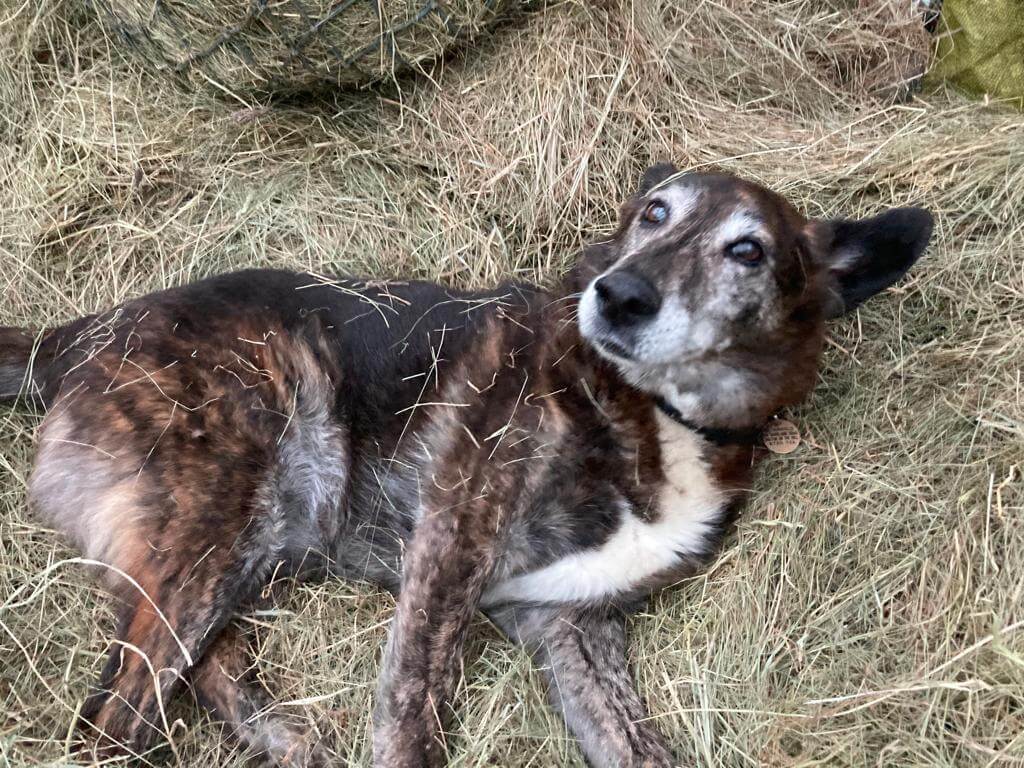 Giving each pet 110%
And we had to ask, what has Jane's favourite canine client been?
"I couldn't choose!" She smiles "I've got such lovely clients, it's really hard to pick, they're all really different but I treat them all the same, as if they were my own pets. If an owner is paying me to do something, like walk their dog or pet sit then I make sure I give it 110%."
"Even if I'm just walking the dogs, I could quite easily just sit on a bench in the park on my phone, but I don't, when I'm walking a dog, the dog will go out, get off the lead, run around and play with the ball."
She goes on:
"Each animal has their own challenges, at the moment I'm housesitting and looking after a lovely dog called Charlie who is blind and has dementia" Jane tells us "But he's so sweet, although he keeps bumping into things, bless him. But, above all it's about keeping clients and pets happy, treating them as my own."
But treating each animal as her own takes time, patience and dedication. Are there misconceptions or things Jane thinks others get wrong about her business?
"That's the thing, some people might think looking after someone's dog is quite an easy job, but it's not as straightforward as that. With Charlie for example, it's a bit different to looking after other dogs, he needs eye drops and medication at the same time each day."
But it's all worth it for Jane, who genuinely loves what she does, so if she could pick just one thing, what would her favourite part of being a business owner be?
"The animals! I still don't really think of myself as a business owner! I always think 'it is what it is', I'm really grateful that people have decided to use my services. I could have been left floundering and not had anything. So, I'm so grateful for that."
She adds that not having to deal with red tape in the corporate world is a welcomed change too.
"The fact that I don't have to deal with rubbish in corporate anymore is great, all the rules. I mean being your own boss means you still have to make sure you've got all the correct insurance you need, for example I needed public liability insurance. But it's about taking that responsibility yourself."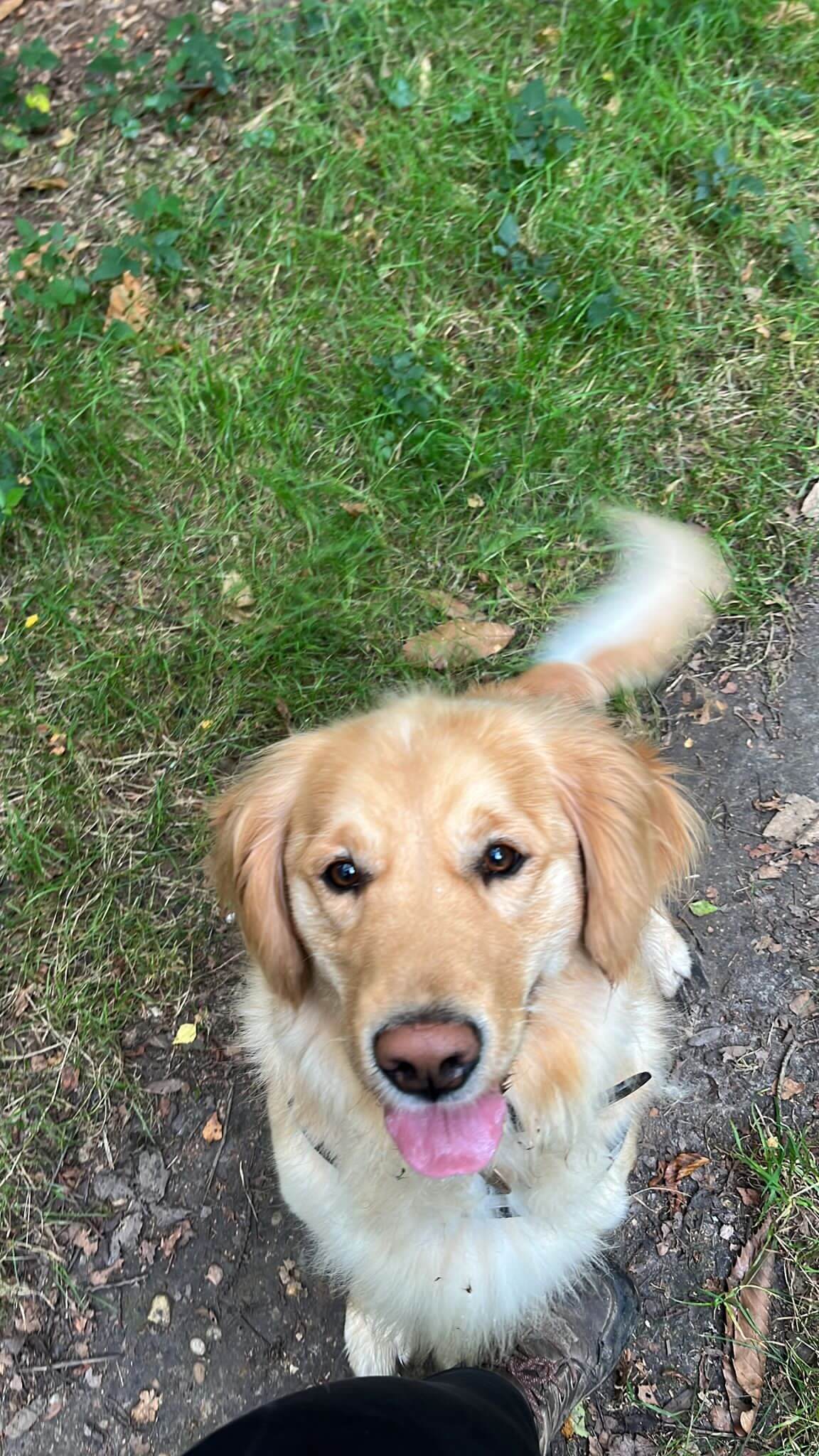 Pet publicity
And what has been Jane's biggest achievement as a business?
"Just getting over my mental health issues and moving forward with the business" She says after a pause "I'm in a completely different place now compared to a few years ago. Doing this job has helped me immensely to push myself and try something new."
And how about her biggest struggles? How has Jane overcome them to make sure the business stays afloat? She says that marketing herself is an uphill struggle and she finds it tough.
"I think getting to grips with publicising yourself is still really hard" Jane explains "I'm on Facebook and get business from there, I'm also on NextDoor, the community site, but a lot of my work comes from word of mouth. I'm actually seeing someone tomorrow opposite where I work with the horses."
She continues:
"I'm trying to be diverse and do a bit of everything, as that's the only way to grow. It's just about looking at what you've got, when I'm pet sitting, I clean the houses before I leave them so I'm branching out into cleaning too."
And what about pricing, how does Jane decide how much to charge? She mentions that when she started, she didn't take into account how much it was going to cost to actually travel to her client's homes, so she's had to adapt to keep prices fair.
"There's a lot of local people out there doing the same thing as me and I didn't want to tread on anyone's toes. I needed to price myself right, not too much yet not too little and evolve with what clients need."
She adds: "I didn't think about travelling at the start. Driving my car to client homes takes petrol, so really I should be charging more for clients who live further away. But I've decided to start using my bike so I can cut down costs travelling to and from homes."
And when Jane is pondering the future, does she have any specific plans or goals she wants to achieve? What is she most excited about?
"Growing!" She tells us "But not too fast, getting the right clients and more importantly clients that are willing to commit and trust that they're going to get what they pay for. With pet sitting especially, you're often looking after them for hours so you need to be sensible about pricing, I'm not going to charge £12 an hour, that wouldn't be fair."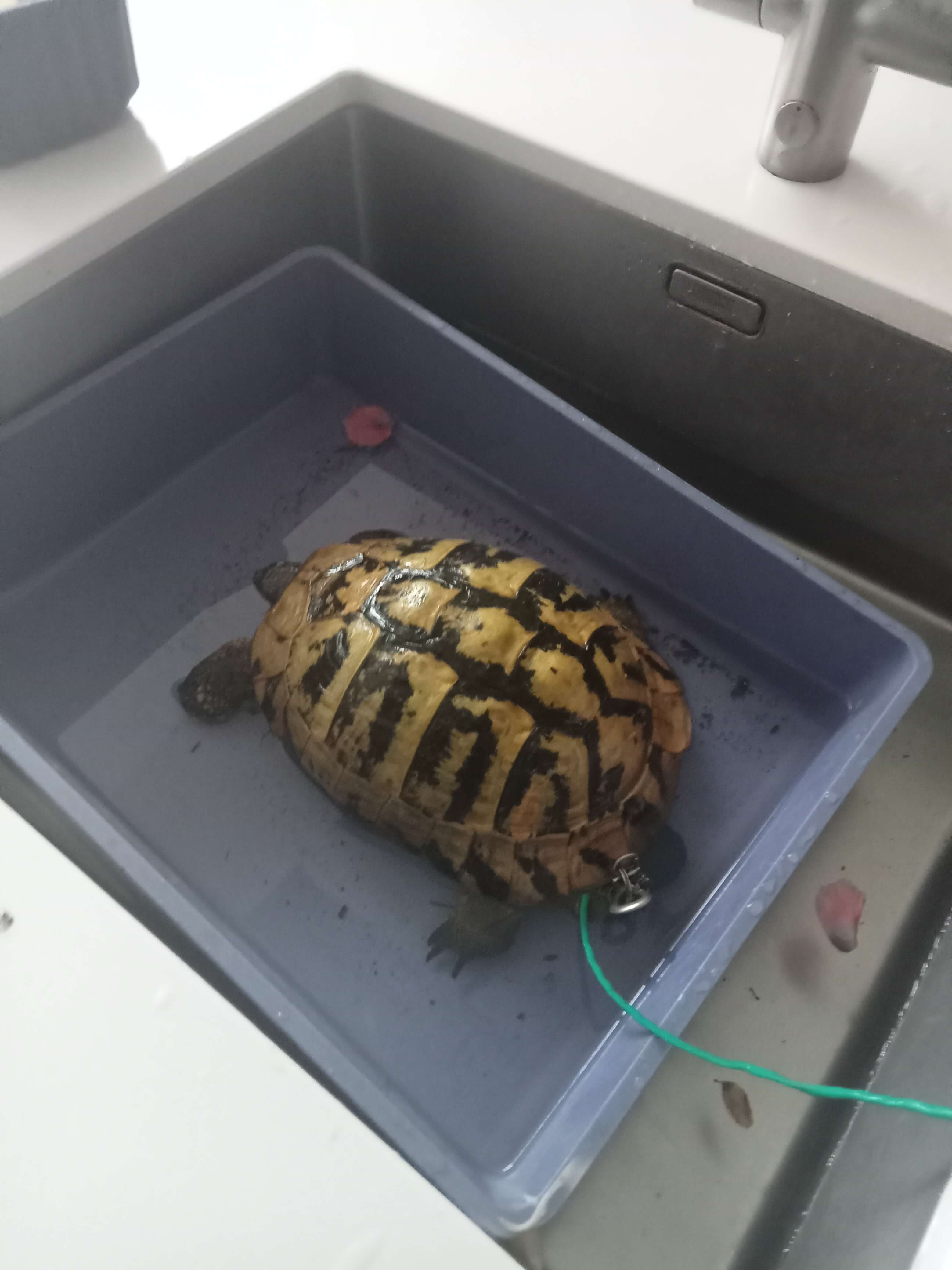 Scrutinise your skills
And did Jane have any top advice for other SME owners just starting out on their own journeys?
"I think it depends on the business." She says, considering the question "I mean, I was lucky that I'd always had horses myself, I've had animals all my life. From that point of view, I'd had experience already. But I'd say whatever your skills are, they're the things you to need to look at and grow, even if you don't think they're 'business worthy'. Skills you don't necessarily think are skills might be just what someone is looking for!"
Jane says once you find your skillset, you can then work hard to perfect what you do.
"You can go to night school or open university, there's lots of options. You can take the plunge but it doesn't have to be head first. You could still keep your regular job and work on your business in the evenings and weekends to start off."
She adds: "The only thing I would say is try to do it whilst you're a bit younger, as I wish I'd done this 20 years ago! Also, you need to take into account things like pensions. I'm not getting a pension now, so there are downsides to running your own business, but for me, the benefits outweigh those negatives."
And what about other downsides, coping with the ever-changing financial market for example? How is Jane dealing with the cost-of-living crisis, is she having to increase her prices to adapt?
"I've been through recessions before, I've lost my job, I would say just plough on with what you're doing, just look at diversifying your business in tough times. Try not to have 'what ifs' but if you do, try to turn any negative 'what ifs' into positive ones."
She continues: "I try to be understanding and check comparison sites to see how my fees are, I'm quite middle of the road compared to others but reliability comes with a bit of a cost." She explains.
But Jane thinks reliability is something small businesses do well, because of this they are the crux of our communities and we're seeing a huge comeback on highstreets.
"I think it's down to our culture in a way" She explains "You know, you'd go to the local butcher to get your meat for Sunday Roasts, the local high street is part of our heritage. Supermarkets have gotten too big, and actually you see a lot of small businesses popping up now. People admire people who run small businesses."
Jane said if she could go back to the start of her business journey, she would have liked to spoken to someone in the same business for tips.
"Chatting with someone who had a similar business would have been helpful. Someone who was willing to give some tips on how to build a website and market yourself. All the time running a business is transforming, especially with taxes and things like that, you need to know the thresholds and keep receipts for items you buy for your business. It would have been useful to learn about that kind of stuff first."
You can check out Jane's services on her Facebook page.