Introducing Heroez Gymnasium, the gym with a difference
A new year always brings well-meaning resolutions, altered life goals and promises to practice self-care more.
With more than half of all UK adults citing fitness as something they want to improve in 2023, it's no wonder the first couple of months of the new year is the busiest for gyms, with many seeing a membership increase of up to 12% in January alone.
80% of January joiners will have veered off their fitness plan within six months, but that's why Tyrone Haughey, who runs Heroez Gymnasium in Oxfordshire, thinks a gym should be somewhere you want to go, rather than feel you have to.
Heroez Gymnasium is different from your run-of-the-mill workout centre though. For one, it's superhero-themed and Tyrone works hard to motivate members to craft their own exercise plans.
"We originally started as Evolutionz gym when we opened back in 2012" says Tyrone when we ask how he levelled up his fitness business.
"This is my second gym, I had ClubFitness 2000 in Banbury for 12 years before I closed down to start a fresh in a new area." He remembers.
Bionic wanted to uncover the initial inspiration for Heroez and see what the reasoning was behind the added superhero sparkle. Tyrone said he wanted to put a different spin on his gym to make it more accessible, somewhere everyone enjoyed visiting. Everyone has their own health aspirations, and Tyrone aims to ensure he supports every member, helping them rocket towards their goals.
"I'd always wanted to open my own gym from the age of 18 and managed to achieve it by 30 in the end." He tells us excitedly.
He continues: "After a couple of years trading as Evolutionz gym I decided to change the name to Heroez to help make the gym more fun and less intimidating. I wanted a fun, light-hearted theme and what's more fun than a superhero?"
Tyrone told us he decided to run with the theme, hoping that it would motivate his members and make Heroez stand out from the crowd.
"I started collecting the large life size superhero statues to complete the look and bring the theme to life. This was the beginning of a new gym, and everyone loves a good superhero, don't they?" he laughs.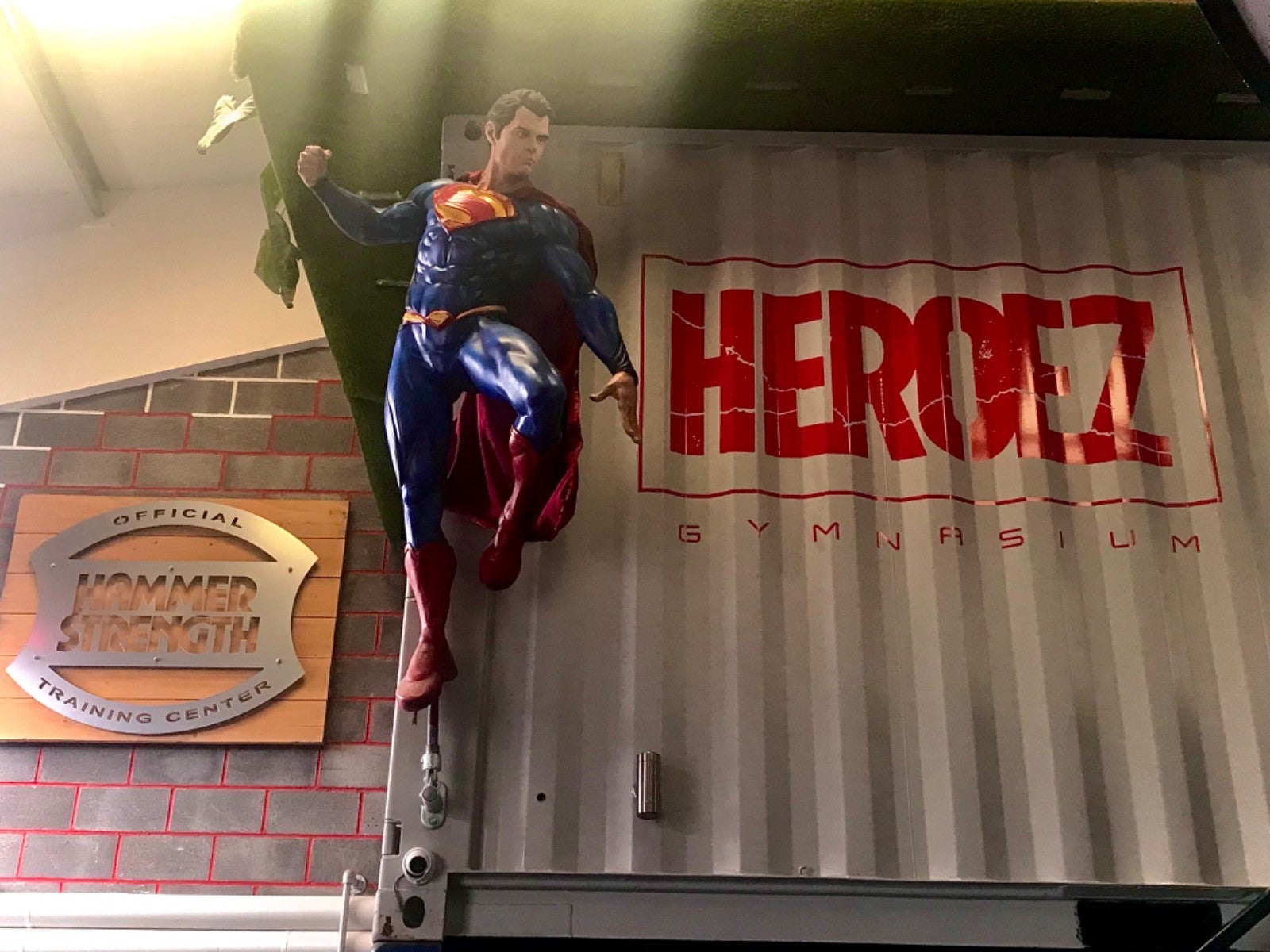 Showing strength
As a busy gym owner, Tyrone was grateful to have the hassle of comparing energy deals taken off his hands. Heroez Gymnasium has a gas meter, electricity meter plus business insurance, broadband and a landline, all switched via the Bionic service. Tyrone found the process simple and easy to follow and enjoys how much more time he has to do more productive things, like building up his gym.
"Bionic were so quick and efficient" he said "it wasn't worth hunting for cheap deals yourself, you can spend your time doing something else as they do everything for you!"
But it hasn't all been plain sailing for Tyrone. He said-like many gyms-covid was a huge test of nerve. Keeping things running without members was tough.
"Things were going great for Heroez right until covid struck and we had to close for 9 months with very little help from the government." He explains before adding:
"We really struggled to survive. Then, when we were eventually allowed to open, a large gym chain opened in the next town 10 minutes away, so there was huge competition."
"That really hit us hard as we needed to get money in fast to cope with the big loss we had just taken." He recalls.
But now things are looking much brighter, Tyrone has a loyal following of members and seeing how much they enjoy coming to the gym makes it all worthwhile.
"Slowly things are getting better and now we are seeing a great new year so far." He tells us. "Whatever happens, I wouldn't want to do anything else. It makes me so happy to give my customers a great gym and a clean friendly environment to enjoy."
But he added that rising energy prices and the cost of living crisis are making it a little more difficult to achieve full potential.
"The cost of living rises makes life even harder and I know it will affect us. So we need to work harder to keep people training and make it a priority, not a luxury."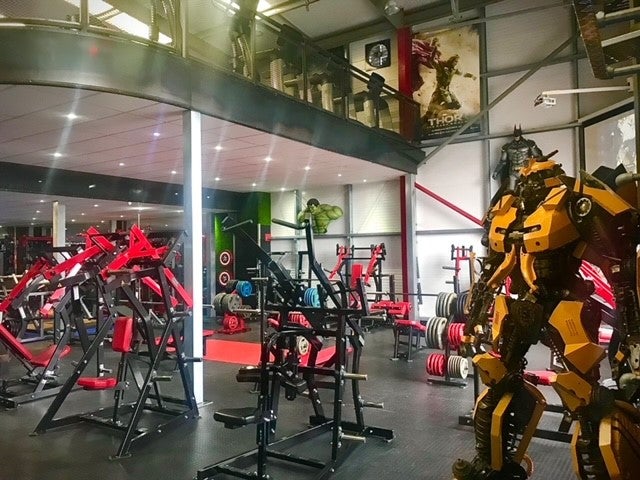 A superhero service
Tyrone has been busy ramping up his premises lately. He's been re-hauling equipment, determined to give his customers the very best service coupled with the very best kit.
"After 10 years, I'm now updating the training brand I use. I take note of what fitness professionals around the world are using and which ones they are raving about on social media. I aim to supply equipment our members dream of using. I myself have been training for 35 years solid and want the best on the market for myself as well as my customers." He says.
So, is having the highest-spec equipment on the market important to Tyrone? He says yes but above all, thinks you should always try to push yourself to better your business.
"I've been constantly upgrading my gym equipment and always keep up with redecorating the gym itself, I'll never stop doing so. I always think the moment you stop trying to progress your business for the better marks the beginning of the end. And no one wants that."
Tyrone says the future looks positive for his quirky gym, but he acknowledged that there are some obstacles he just can't control.
"It's very hard for us, especially with cheap chain gyms opening nearby and taking business. Often, they have lower membership prices and 24-hour openings." He adds:
"I can't compete with price, but I can offer a superior kit and a gym with a great atmosphere. I have a deep knowledge of the industry and want to see our members achieve their fitness goals."
Tyrone is adamant that supporting local shops is vital at the moment, building up a loyal following is so important for independent businesses like his own so they can grow and thrive.
"It would be nice if locals supported their local businesses more" he considers "in business, I learnt quite early on there isn't much loyalty. But that just means we have to work hard to draw customers to us and give them a reason to keep coming back".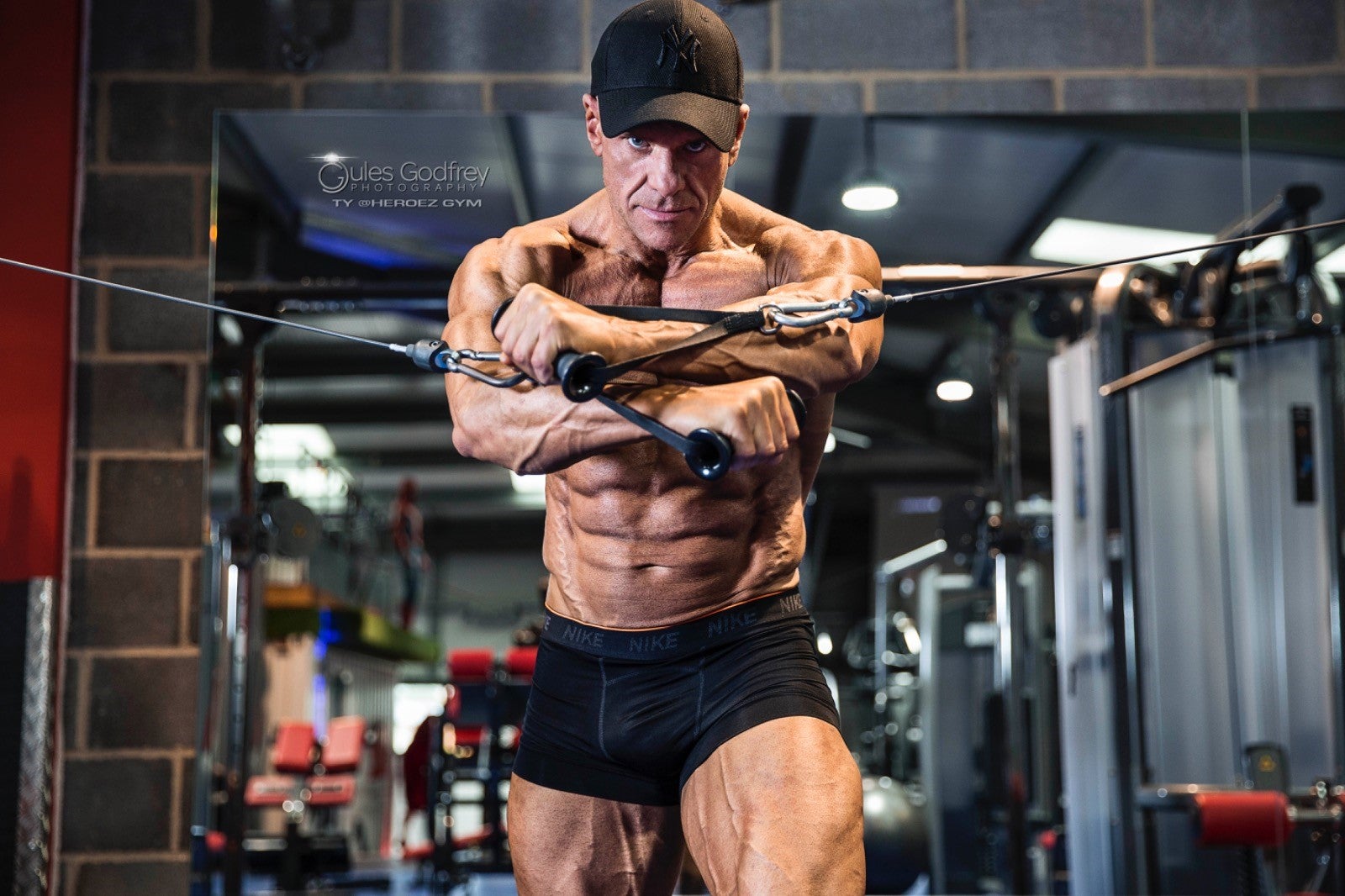 Socially Savvy
Tyrone added that social media has been a great tool in spreading the word about Heroez. It's also worked wonders to build up relationships with customers.
"Social media is the way forward" he told us "I want to make sure I'm using these platforms to their full potential. It's not always easy finding the time to post, but it's a must for all businesses because it works and it's free!"
He continued: "When I post, I notice results straight away, memberships definitely increase the more I use social media to promote Heroez"
And what advice would Tyrone give to someone hoping to set up their own SME? He said that being willing to dedicate your life to your business and take all the ups and downs as they come is crucial.
"Owning your own business is the most rewarding job" He says after pondering his answer "but it comes at a price. Unless you have the ability to pour your whole life into it then it's best not to start. You might not be able to cope with what it takes to make it successful."
You can find out more about the gym on the Heroez website or on their Facebook and Instagram accounts. Tyrone is always welcoming new members and for a limited time they are offering no joining fee and guest passes for £10.