cant pay business energy bills
What to do if you're struggling to afford your business energy bills
When you've got a business to run, bills can be one of the last things on your mind when you're just trying to get through each day.
However, with business electricity and gas bills soaring over recent months, it's become a real worry for some if they're going to be able to afford to run their business even at all.
If you're struggling to afford your business energy bills, Bionic is here to help. With helpful tips for lowering your bills to disconnection rules you need to be aware of, we've covered it all in this guide.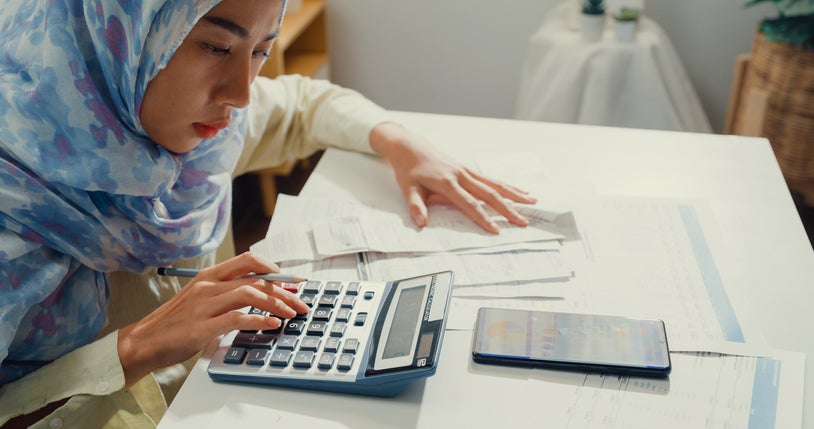 Why are businesses struggling to pay their energy bills?
The cost of living crisis and rising energy bills are putting financial strain on not just the public, but on businesses, too.
An increase in demand coupled with limited supplies and the conflict in Ukraine has resulted in energy bills skyrocketing as we've never seen before.
How to understand your energy bills
When you receive your business energy bills, they'll usually consist of three main elements:
Standard charges — This is the daily rate that you'll pay, regardless of how much energy you use over the month or quarter.
Contract end date — This will clearly be labelled at the top of your bill and signals the end date for when your contract runs out. If you decide to leave early, you might be charged an exit fee.
Unit rate — This is typically measured in kilowatt-hours (kWh). If your business uses a lot of energy, then a lower rate would be best.
As a business owner, you might also see something known as a CCL on your bill. The CCL — also known as the Climate Change Levy — is charged to certain businesses for every unit of energy they use that isn't renewable.
What happens if I can't pay my business gas and electricity bills?
If you find that you can't pay your business gas and electricity bills, you'll first have to check the latest bill you've been sent is accurate. Essentially, you want to make sure that your bill is based on your actual meter readings, not on an estimate of usage as that can increase the price that you'll pay.
If your gas and electricity bill is accurate
If your bill is correct but you cannot pay, the best thing to do is contact your supplier. From here, they may be willing to enter you into a monthly payment plan where you can spread the cost of the bills into more manageable increments.
Being open and honest with your supplier — and getting in touch with them quickly — shows that you're being proactive in taking your payment issues seriously and that your business is genuinely struggling.
It may be helpful to set up a mock budget beforehand so you know how much you'd realistically be able to pay each month.
What are the disconnection rules for gas and electricity?
If a business is struggling to pay its energy bills, then, unfortunately, it can be disconnected by the supplier - especially if there's no residential use attached. Sometimes this can happen after only a few missed payments, so if you know that you won't be able to pay the bills, it's best to get in touch with your supplier as soon as possible.
The charges for disconnection will be added to your debt if you don't make an effort to reach out to your energy supplier.
If your business is disconnected, this would certainly dwindle your ability to provide a good service to your customers, possibly even preventing you from running your operation entirely.
How can I lower my business energy bills?
Of course, reducing your energy consumption plays a large part in reducing business energy costs – however, for some, this simply can't be the case. Instead, businesses can try looking toward:
1. Switching your energy suppliers
Switching energy suppliers can sometimes be one of the easiest ways to cut your energy bills — and there is a wide range of suppliers currently serving businesses of all sizes across the UK.
Even if you're locked into a fixed-term contract, it's a good idea to plan ahead for when this ends. Make sure to check prices and rates regularly so you can be clued up on prices when it's time to switch.
To find out more about switching energy suppliers, compare business energy with Bionic today
2. Lower your rates with a Blend and Extend contract
If you need cash in the short term and don't mind staying with your current supplier, then a blend and extend contract might be a good option - especially if you are locked into a contract with high rates.
It works by extending the length of your contract and blending your existing rates with lower rates that reflect the current market. This means you pay a lower rate for longer. However, this is not always the best option for all businesses, as your rate is unlikely to be as low as the current market rate. And in some cases, seeing in the end of your contract makes more sense. Read our full guide to Blend and Extend contracts to find out more.
3. Carrying out an energy audit of your business
You can't make appropriate changes to your business if you don't know where you're currently losing money.
By conducting an energy audit, you're essentially running a fine-tooth comb through your business and analysing where any changes could and should be made.
4. Keeping heaters, radiators and air vents clear
If your business is operating out of a room packed with furniture placed in front of radiators or vents, this is more than likely obstructing your heat output. This means more heat is required to feel the benefits and more importantly, you're also creating fire hazards by blocking heaters.
If you want to heat up the room quickly where your staff are working, make sure all furniture is placed out of the way of heat sources.
What can I do to save money to pay my energy bills?
We know it can be hard running a small business, and it can be even harder when you're trying to make ends meet. To help save money to pay for your energy bills, here are some helpful tips:
Take regular meter readings — If you're in any doubt about the accuracy of your energy bill, make sure to take regular meter readings. This way you can challenge your supplier if the bill they send doesn't match with readings you've been taking.
Turn off all equipment where possible — If you're trying to save money, leaving equipment turned on when not in use can be a big waste. Printers, laptops and monitors left on standby can all be turned off at the end of the work day or when not in use.
Monitor your business energy usage — Similarly to conducting a business energy audit, you can also use a digital energy monitor to record spikes in your energy consumption as certain appliances are used throughout the day.
What are the formal rescue or restructuring options available to my business?
Renegotiating debts or rearranging your business's affairs can help alleviate pressure on your cash flow. There are two possible routes you can turn toward:
Company Voluntary Arrangement (CVA)
If your business is experiencing short-term financial difficulties, then you could be eligible to renegotiate any unsecured debts with a Company Voluntary Arrangement (CVA).
A licensed insolvency practitioner (IP) will help to negotiate with creditors for new repayment amounts that are more affordable for your business to make. Once in place, this arrangement will then help your business trade its way out of financial difficulties without the threat of going under.
Company administration
Alternatively, company administration is another potential avenue for businesses to turn down when it's not possible to pay the utility or other bills.
Administrations allow businesses the time and breathing space they need to restructure and give their operations a refresh, with the overall view of saving the most viable elements of the business.
What if my business can't pay the energy bills and there's no chance of rescue?
For some, however, the rising cost of bills has taken their business beyond rescue. If this is the case, this means the only remaining option is to enter voluntary liquidation and wind down the company as best as possible. In doing so, you may be eligible to claim director redundancy, which could pay for the process and help to provide some financial stability on a personal level.
Get your business set with Bionic
At the end of the day, we all want to see our businesses flourish but it can be hard when you feel like the weight of the world is on your shoulders. From formal rescue and restructuring options to understanding your energy bills, our guide can help.
Get in touch today with the Bionic team to discuss your needs or get more information on business finance.