Bringing back 90s vibes with The Social Club
Bionic nattered to Jo Tiller, who set up her own unique clothing business during the first Covid lockdown. We found out how she used Instagram to steadily grow her following and climb the ranks as a savvy small business owner.
"I've been in marketing for over 24 years." Jo tells us when we quiz her on her background "But after I had my second child, I didn't want to be commuting up to town every day."
Jo used to work in a fast-paced marketing role at Harrods, but she always had visions of setting up a business, drawing from her own inspirations and running every aspect herself.
"I always knew I wanted to do something on my own." She says "But I got really ill just before Covid hit and all my plans were put on hold. While I was recovering, I decided I wanted to do something safer for myself, something more secure."
The subsequent lockdowns put another spanner in the works, but when restrictions lifted, Jo got chatting to one of her husband's friends Simon, and they came up with a business idea centred around positivity.
"Simon and I didn't know exactly what we wanted to create, but we wanted to spread some good vibes. We knew we wanted to do something with fashion." Jo explains.
And so The Social Club was born, the name a nod to the very anti-social way we were all living in lockdown.
"We thought 'let's finally celebrate being social again'" Jo laughs "We wanted the brand to be quite cool, with 90s vibes, bright and happy colours, that sort of thing."
She continued: "Simon came up with the happy face logo and we worked on some unique typography, and the whole thing really kicked off. We promoted ourselves online mostly via Instagram, and grew a following"
But what's so different about The Social Club? What makes it shine? The level of thought and attention to detail is a huge contributing factor.
"I try and use recycled and organic materials for the products." Jo tells us. "But I also wanted the business to reflect how I personally act as a consumer."
She added "I thought about what I look for when I'm shopping. I always like quick delivery, so The Social Club's postage is really fast, usually reaching the customer within 48 hours. The service is very personable too. I want to give the customer the wow factor at every touchpoint."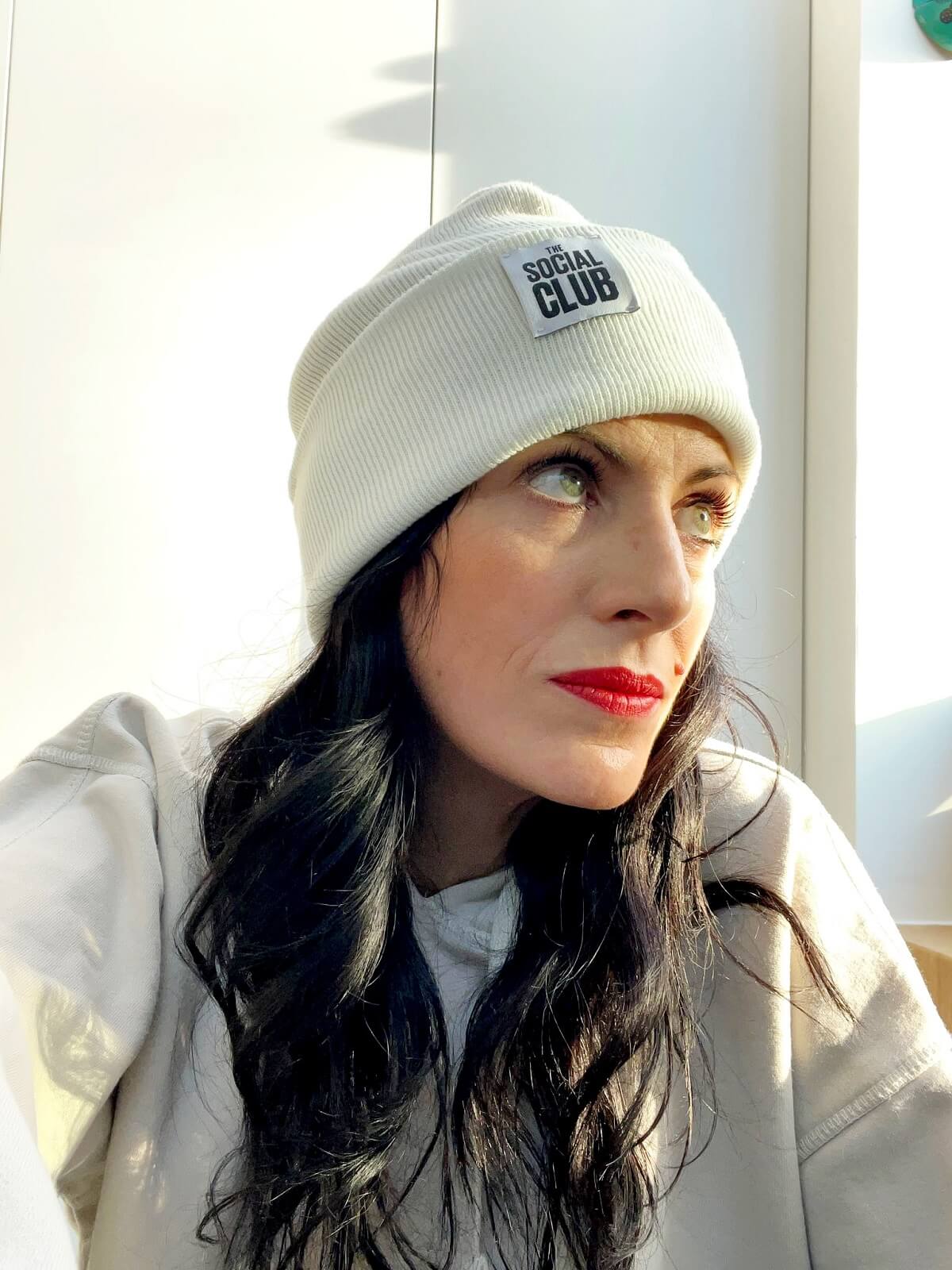 The Social (Club) Experiment
Jo said with valuable help from Simon and her cousin's husband (who works in production) The Social Club attracted a steady slew of customers due to its unique stance. The quirky fashion was a hit and the personable approach to running the business was a welcomed change after months of isolation. But what continues to ensure The Social Club's success is the inclusive quality of their products.
"We've always tried to ensure our products are high quality but well priced" says Jo enthusiastically.
She went on to say that social media has been vital for boosting her business. Working with Instagram influencers is extremely valuable. Regular content posted by them can result in hundreds of sales. But she chooses who she works with carefully and likes their brand values to line up with hers.
"I handpick the influencers I work with." Jo tells us "It was tough in the beginning as I didn't really know what kind of audience to target, I knew I wanted all the clothing to be organic and that can be a bit more expensive."
She adds: "It was all a little bit of a risk, but it paid off as it became more popular"
Jo still works tirelessly in the marketing industry. The Social Club is very much a side business, something she pours her heart and soul into in her spare hours.
"It takes a lot of my free time" Jo smiles "Posting content, ordering stock, hand writing notes to customers, website upkeep. It's just me now so it's a lot to balance. But I love it, it's become such an infectious brand."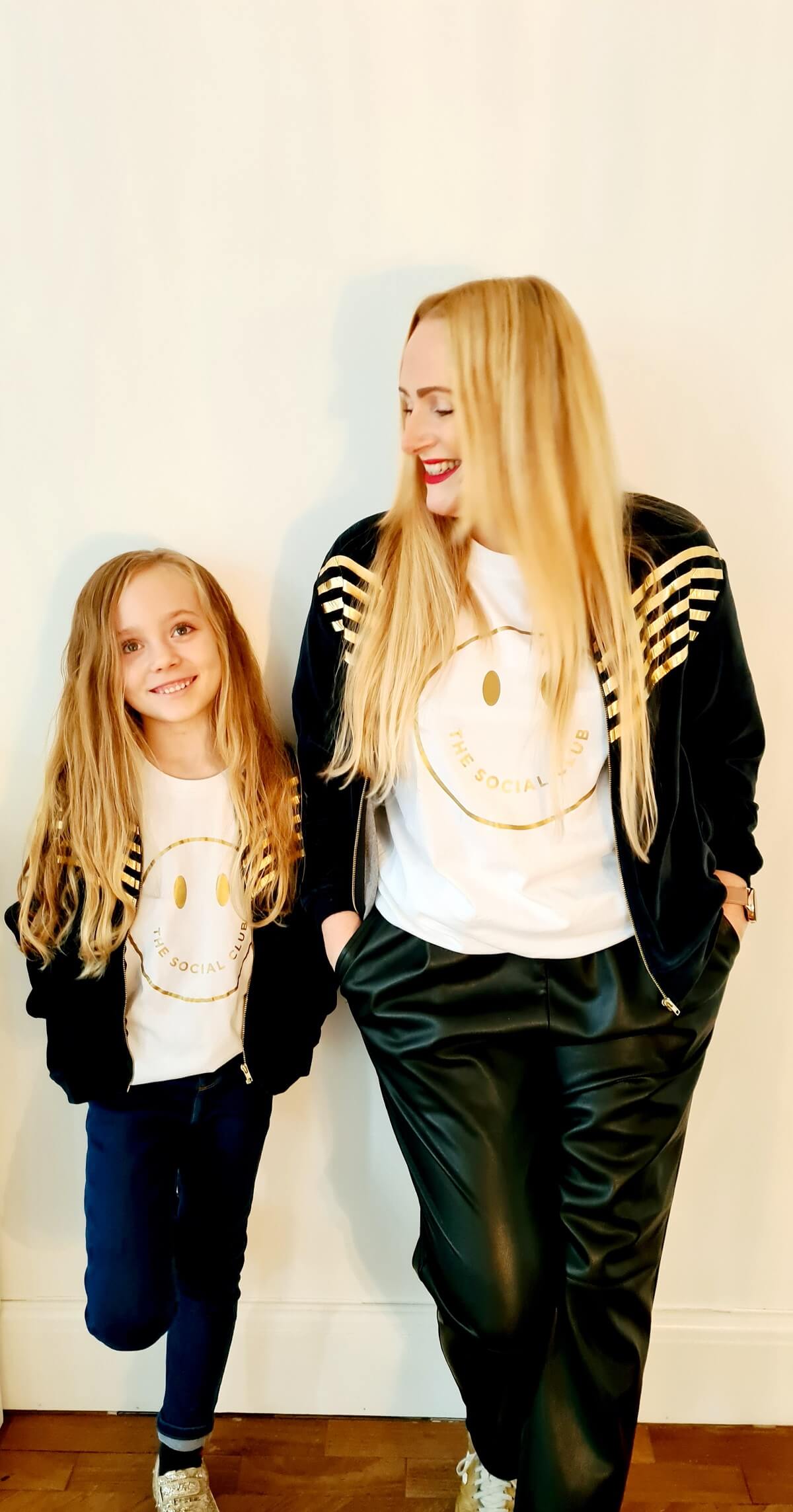 Strategic Stock
Jo says it's so rewarding to hear people rave about her business, the brand she's worked tirelessly to promote and build.
"All the feedback has been unreal. People have said every time they wear my clothes, they feel good. We cater to all body shapes; all kinds of people and our products are usually a comfortable oversized fit. The common thread was that the brand just rubs off on people."
Jo says she loves wearing her own stock and it helps her stand out from the crowd.
"I get a real buzz when people ask where I get my products and I'm like, 'its mine, its from my shop!'" She laughs. But even though she has enjoyed widespread success, she's always on the look out for ways to expand her product line.
"We started selling garden cushions back in the summer, and we've got a new bath bomb collaboration coming up in time for Christmas."
Bionic asked how Jo made the jump from sweatshirts to sparkling bath accessories.
"I got chatting to one of the mums from the local nursery and she runs a really cool business called Maximia bath co. Her daughter previously had an allergic reaction to a bath bomb bought from a well-known highstreet shop. So, she wanted to create an alternative. We're doing a collaboration for Christmas as bath bombs are a great stocking filler!"
Jo says she's busy with the festive season approaching, but The Social Club doesn't have any plans for specialised seasonal stock.
"It was a strategic move not to release any Christmas products, just because they have a really limited shelf life." Jo explains, before going on "We do different collaborations instead and produce perfect products to buy as stocking fillers. Things like beanies, laptop cases and bath bombs are great for this."
Being strategic has really helped Jo analyse what is and isn't working for The Social Club, and she says she's proud of where her SME stands today. But Bionic was interested to know what her biggest achievement has been.
"Growing our customer base organically is probably my biggest achievement." She answers "It was difficult. But we have three and a half thousand organic followers now. They've all come from word of mouth and recommendations."
Jo carries on: "But it's a great achievement every time a customer rebuys. To have customers coming back and ordering all the time is great. But just having a brand that people are enjoying is so rewarding."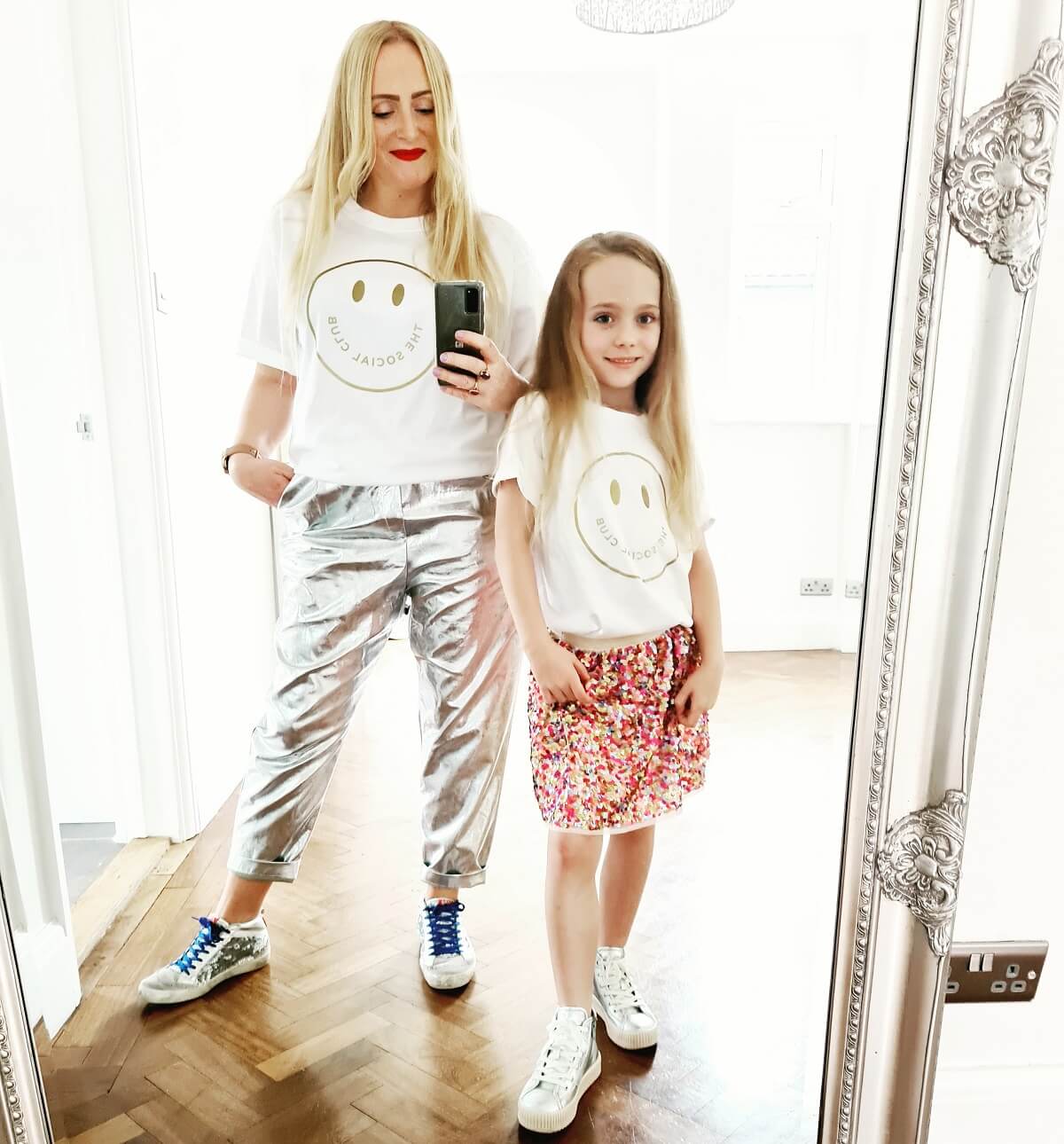 Channelling Creativity
So what has The Social Club's biggest struggle been?
"Stock" says Jo "Brexit, Covid and the whole situation in Europe is still causing a lot of issues for me. Stock has been held in shipping containers due to staff shortages. Plus, I'm really small compared to some businesses so I'm always at the back end of the line."
Despite these issues, Jo has continued to take all problems in her stride. Bionic asked what her favourite part about running The Social Club is and she cited creative expression as a massive element.
"The best part is the freedom to be able to do what I want really. To choose colours, fabrics and products, to see what's working and what people are going for. At the moment, our black and gold sweatshirts are the biggest sellers. I've had to restock those on multiple occasions!" She thrills.
But Jo is always looking to the future and laying out plans for growth. She said she's most excited to expand over the next few years and she has a few ideas about how to develop her following with different products.
"The growth is so exciting. One of the key things we thought about was the very first product we released. We decided to go with a bag as it has more dwell time. A product like a t-shirt won't necessarily get used very day. Bags get used every day. People see it, read it, and remember your brand. It's about selling key strategic products."
So, what advice would Jo give to someone wanting to start their own business?
"I'd say just go for it. Have a clear business plan but don't overthink too much. I didn't have a plan for The Social Club, but you've got to go with the flow. I was lucky to work with the people I worked with."
She adds: "When I get an idea, I have to do it. Life is too short, if you're passionate about it, the idea will guide you."
If you want to check out The Social Club and Jo's unique products, head over to their website, or check out their Instagram account.