Tails are wagging for LISH this National Pet Month
Bionic chatted with Lilly Shahravesh, who owns pet clothing company LISH. We quizzed her about her pawfect clobber and how she's celebrating National Pet Month!
Lilly Shahravesh, who has a background in textiles, has always been interested in the changing world of fashion. But it wasn't until 2002 she considered doggy clothing as a niche market to break into.
"I did a textile degree back in the late 80's and started designing fashion for high street brands and interiors." Lilly tells us when we asked how she got off to a wagging great start.
"When a member of the family got a Min Pin puppy back in 2002, I started making her blankets and outfits to wear. I couldn't find anything that was good quality and well designed. She was such a character, so it was impossible to turn up without a gift for her!" She laughs.
Lilly continued to design more clothes for the newest member of the family and found she enjoyed producing dog-speciality items. The idea for LISH grew steadily from there and she's never looked back.
"The business happened very organically." Lilly says "Ever since I was a child, i've always had a great love of dogs, so my love of textiles and design just came together naturally."
"Being of Iranian Heritage, my inspiration has always been British life, with its heritage and landscape. When I first came to the UK, I thought it was the most exotic place ever, and I still do!" She tells us enthusiastically.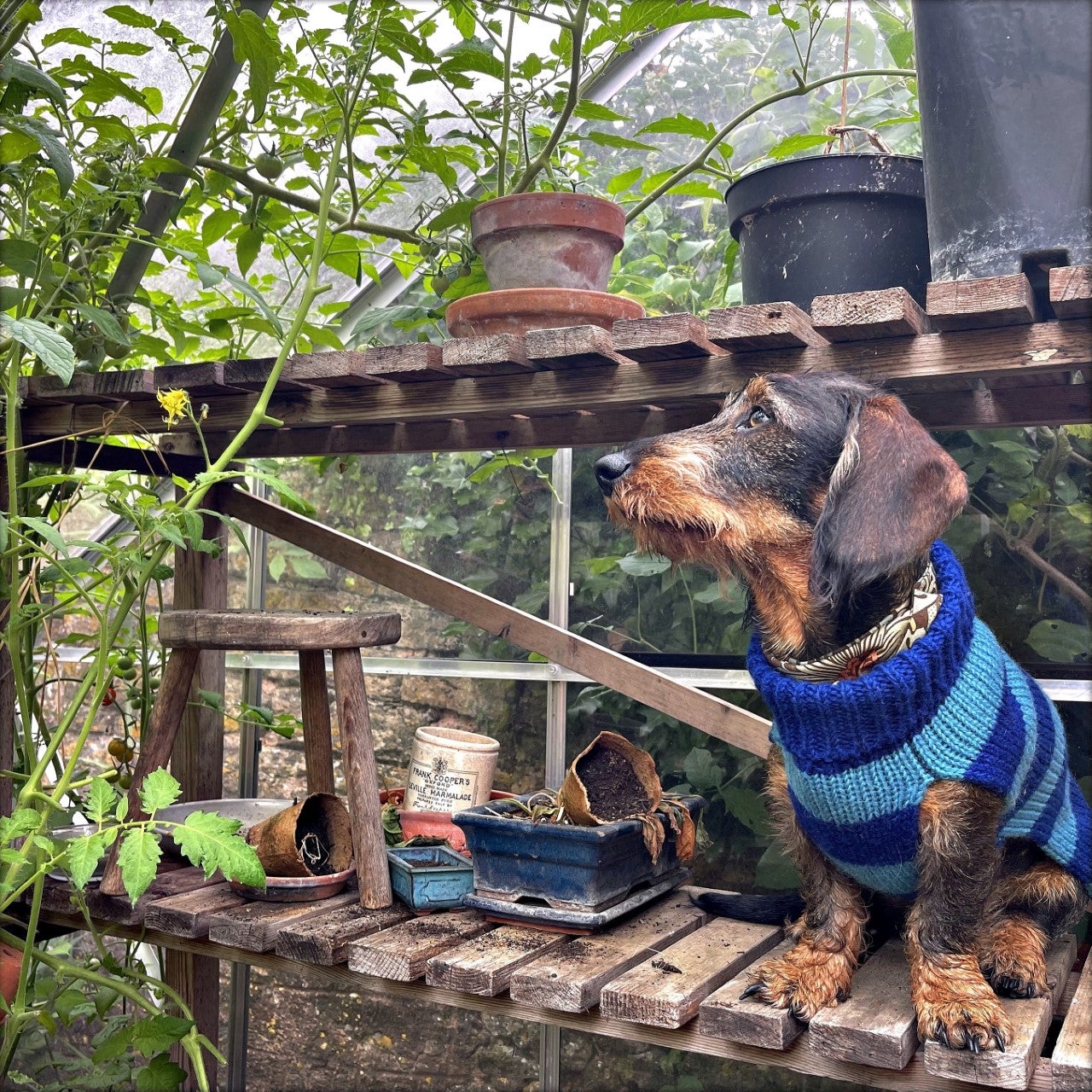 Every day is National Pet Month
When Bionic asked her how LISH celebrates National pet Month, Lilly chuckled. When you work with pets or are an animal-specific SME, it's pet day every day.
"To be honest every day here at LISH is a celebration of our pets and our special bond with dogs." Lilly says proudly "That's what makes this business special, you have the same thing in common no matter your background or class when you own a pet."
She told us that creating a sense of community for dog owners all over the country is what makes LISH stand out from other brands. She loves to see her outfits gushed about on social media and revels in the joy she brings to pups and owners alike.
"We have a strong LISH community on our social platforms and our followers love to share pics of their dogs and talk about their bond with their pets." Lily says with a smile.
"I'm always sharing things I love about my dog, Rabbit, with them. These connections are lovely and really genuine, it raises awareness of National Pet Month in a fun way." She finishes.
When we asked Lilly what her favourite breed of dog was, she found it difficult to choose just one. After all, the company's social platforms are swarming with different pups of all shapes and sizes, it's impossible not to love all of them.
"My dog Rabbit is a Jack Russell, he's quite an old fella now, so I do sometimes think about which breed I would have next. To be honest, I just can't decide!" Lilly says.
"There are so many fabulous breeds around now, it's pretty impossible to choose. When I'm designing a new collar or jumper, I always think of different breeds and how the colours would work with their natural coats."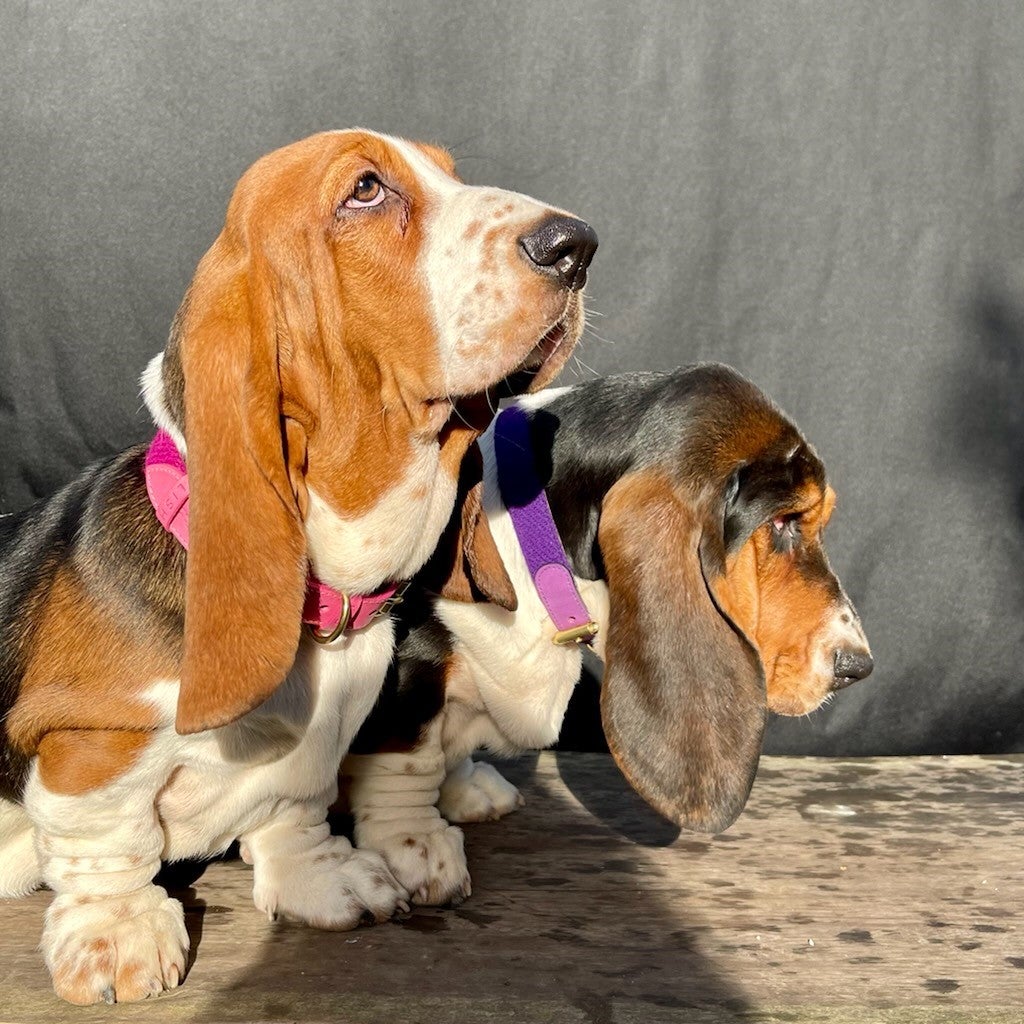 Staying sustainable yet stylish
When Bionic asked Lilly why she thinks dog accessories are so popular now, she had a solid answer for us. You can tell she knows her brand and the strengths of her niche, it shines through everything she does.
"I think businesses like LISH are popular because owners want products that reflect their own style and values rather than just traditional pet products." She told us.
"You see this in eco-friendly trends, shoppers are seeking out quality products and sustainable products." Lilly muses.
Lilly says her proudest achievement has been the continued great quality of her products. She doesn't do anything halfheartedly and prides herself on producing items dogs and owners love to show off.
"We've always retained the quality of our products and we continue improving, giving value to the customer." Lilly explains. She tells us that using sustainable materials is increasingly important to the team at LISH. They love to do their bit for the planet.
"We've been working sustainably since 2003," Lilly says "But back then the language to describe sustainable fashion didn't really exist then like it does now. But my general rule of thumb has always been if it's not good enough for me to use on my own dog, then it's not a product I would sell."
She continued: "We design and manufacture our own designs, many of the products are made in-house in our studio in East London. I've always kept it a priority to use as many natural fibres and heritage fabrics as possible when selecting raw materials."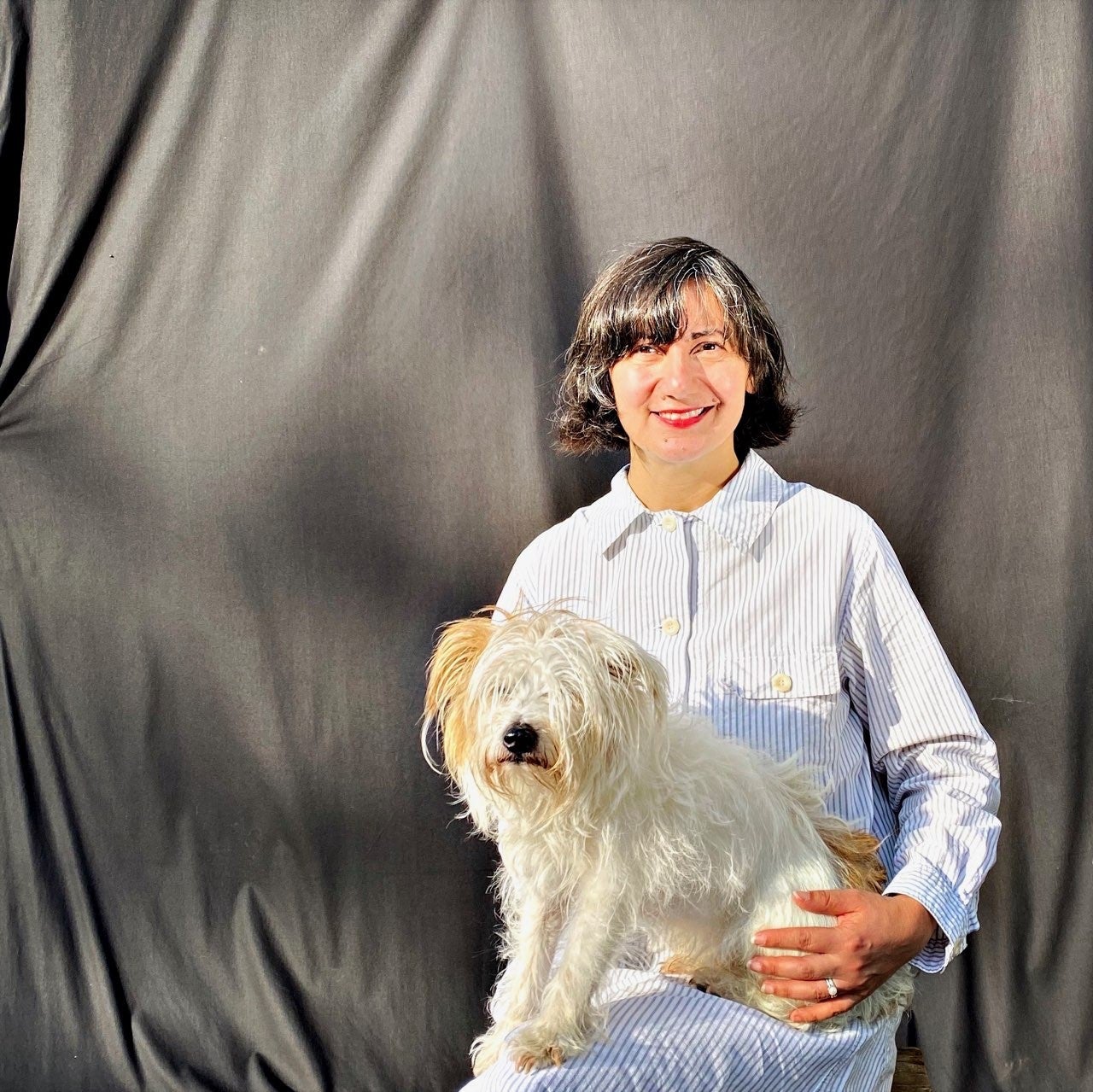 Bags of potential
Speaking of products good enough to sell, another proud achievement has been the creation of LISH's stylish doggy carrier. Lilly told us about her inspiration for the variety of bags on sale.
"When I got Rabbit, I was out and about with him all the time in London." Remembers Lilly "I'd be travelling to work and going out socially. I'd be in and out of taxis and the London underground. He went everywhere with me!"
She went on: "It was around that time I realised there was a gap in the pet accessory market for when you're out and about with your dog. So I designed a stylish, good quality bag to carry your dog in."
"It was something that would keep them safe when needed but also doubled up as a travel bed no matter where you were." She tells us eagerly.
So, the bag that adorns their Instagram pages was born and is now adored by many pet owners. But even though LISH have enjoyed stellar success, there's been a few hurdles along the way.
"Launching a new label just before the pandemic hit was tough for us" Says Lilly "We listed in some prestigious retail outlets, but then they were forced to close."
"It's going to be a challenge to deal with rising costs whilst ensuring we maintain a sustainable supply chain." Says Lilly, looking forward into the future "But being a small creative business is a huge advantage, it gives you more flexibility so you can make changes quicker and respond." She finishes.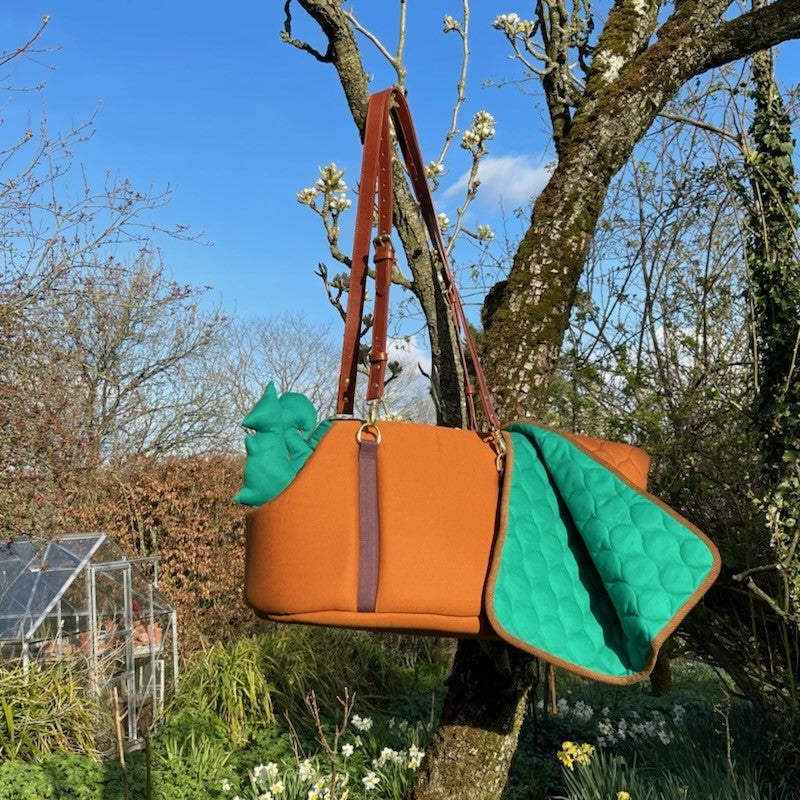 Passion and pet peeves
Bionic quizzed Lilly on her biggest pet peeves (no pun intended) as a business owner. She pondered, saying that copyright can be a massive issue for her. When other businesses steal her designs, it can be frustrating and undermine all her hard work.
"Copyright infringements are my biggest pet peeve." She says "I suppose it's quite flattering in some ways, but it does frustrate me as a business owner. I just try and keep changing and improving my designs all the time." she tells us.
And who does she admire, brand-wise?
"Paul Smith and Vivienne Westwood are great brands" says Lilly. "They've always stayed true to their values, and I think that's important running a business."
But life at LISH doesn't feel like work, Lilly loves running her business and the rest of the team are as passionate about producing excellent quality products as Lilly is.
"We're a small team and everyone is genuinely passionate about what we do. We all have one amazing thing in common that keeps us motivated, our love of dogs." Lilly stresses.
She adds "Plus, pets really make you laugh, don't they? So, there's always something funny and cute to make us giggle at work. Running a business can be very challenging so the fact that we can have a good laugh every day is such a treat!" She smiles.
Bionic asked her what the best thing about running her SME is, other than her tip top team.
"The growth in sustainability and eco products." She answered, "We have been producing sustainable products for over 18 years now so the fact that everyone is now coming together to save our precious planet earth and make it a better place is really refreshing and positive."
You can see what's on offer on the LISH website or on Instagram.