A new dawn for New Moon Holistic Therapies
Imagining an invigorating Indian head massage or an ache-banishing aromatherapy session right now? All the stresses from the past year melting away like the wax of the soothing candles that flicker away around you.
At New Moon Holistic Therapies, that's exactly the kind of tailored treatment you'd receive back when it was allowed to open, before coronavirus hit and made a big impact on small businesses right across the country.
Based in Nottinghamshire, New Moon Holistic Therapies has steadily built its customer base up over the past few years and has proved to be massively popular with the locals.
Owner, Alison Savage, initially spoke to Bionic last year, when she was offering a range of holistic therapies from her tranquil therapy room at home. When we caught back up with her this time though, she, like many other SMEs, is learning to adapt to a very different way of working.
"I've wanted to work within holistic therapy for a long time, bringing up my children made it difficult though as I needed a steady income, so as soon as I was able to, I retrained" says Alison "I love what I do, it's hard work but it's worth it."
Alison, a busy mum, initially worked in admin but harbored a passion for holistic therapies. After a whiplash injury back in 2001, she tried Reiki, which for anyone who isn't familiar with the term, aims to banish a range of different ailments through palm healing and is a form of Japanese alternative medicine.
Alison was instantly intrigued and felt that Reiki worked for her persistent back and shoulder pain caused by her injury. She was spurred on to follow her dreams and give it a try herself. That's when New Moon Holistic Therapies was born.
Alison now offers an ever-growing range of holistic approaches including, reflexology, aromatherapy, hot stone treatments, rose quartz massages, ear candling and general healing. The business, which attracts many positive reviews online, and has gone from strength to strength as Alison has built up her client list. She's enjoying doing what she loves every day.
But things took a turn for the worse as Covid-19 began to grip the country – a familiar story for businesses everywhere. Here's more on how Alison is getting through the pandemic, and how she is determined to keep going, hoping for brighter days ahead.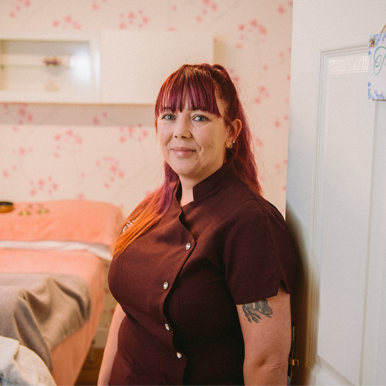 Coping with Covid-19
"Business has been affected massively" says Alison when asked how she has been coping over the last year. "I've actually only been able to work three months out of the last year due to the tier systems and lockdowns. A lot of my work I just simply couldn't do. Because I'm accredited, we were only allowed to offer therapies if the client had specific physical or mental condition, which made it hard."
Alison, who works from her own home, found it difficult even before the pandemic hit. Because she didn't have any premises, she didn't get that extra footfall custom from the high street.
"It was hard because I'm not there on the high street for people to pop in and see what we offer, so I rely a lot on customers talking about the service to others."
As she offers her therapies from home, Alison has been extra cautious when she could welcome customers back for essential therapies. "I'd get a few people who didn't have essential issues calling up and asking if I was able to give them a massage or another non-essential therapy, but lockdown is there for a reason."
But the lack of business has hit her hard. She went on to say she had lost out on help from the government as the grants were based on the last three years of trading, and she had only been making an income for one of those years.
"It's been a horrific year" says Alison "But it's all too easy to put a negative spin on things. It's hard, but it's been hard for everyone, there are plenty of other businesses in the same position."
She tried to stay present on social media but found it despairing. She couldn't offer any services during lockdowns, so it felt redundant to reach out too much. "I didn't want to bombard them" Alison said, "I couldn't offer them any services anyway, but I do message clients every so often to keep that relationship strong, I make the aromatherapy oils as well, so I'll ask them if they need anything."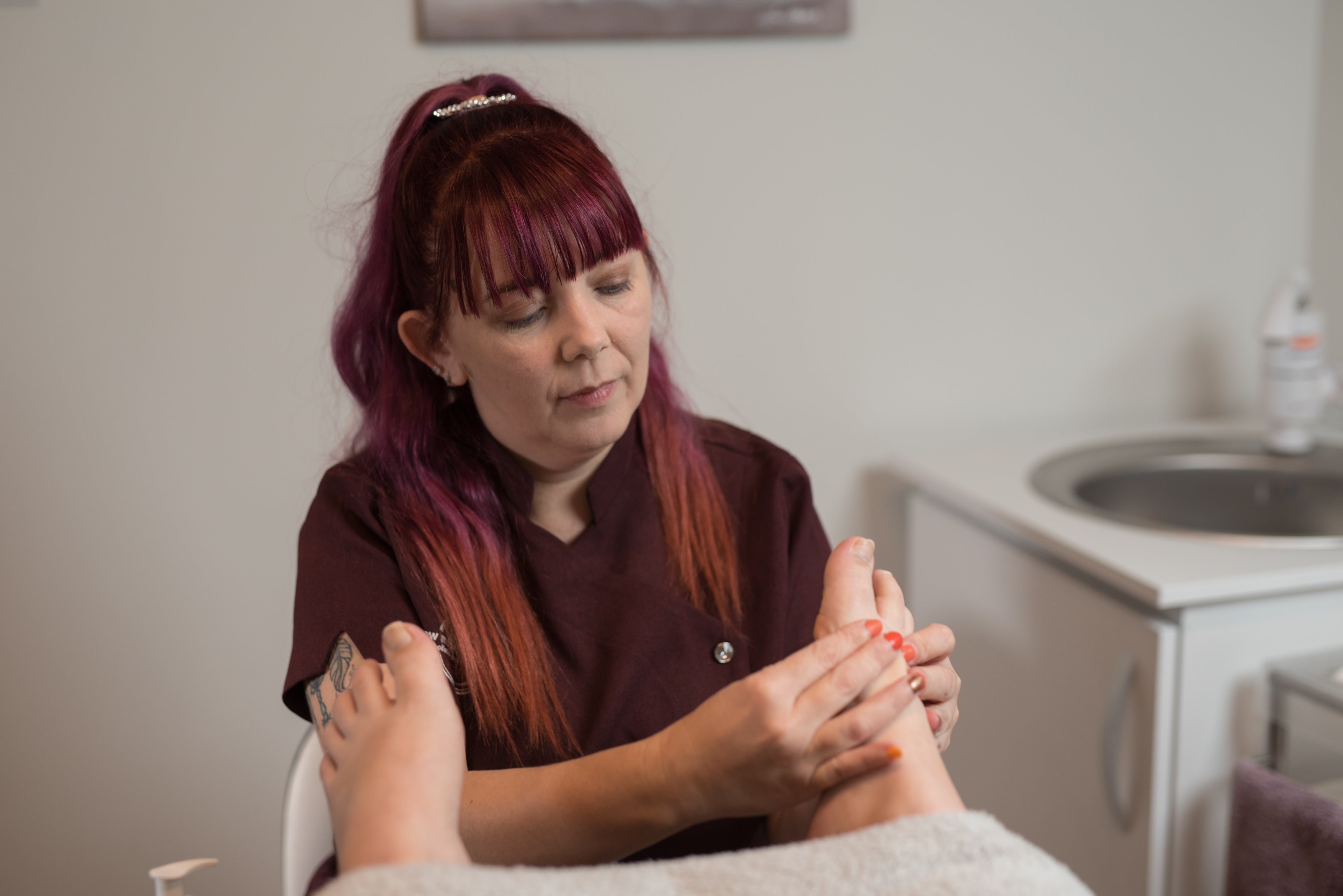 A new dawn of positivity
When asked if there had been anything positive to come out of the last year, Alison ponders: "Not from a business point of view, but I think with the first lockdown, at least we had some gorgeous weather, we painted our summerhouse and it felt more constructive than this current lockdown."
A lot of Alison's big plans had to be put on hold, which made the restrictions an even harder pill to swallow. "This year's plan was to teach an aroma care training course, but that had to be put on the back-burner, it's a shame as it's helpful for the care industry and it teaches carers how to use aromatherapy to help their clients. It would have been really useful."
But Alison is looking forward to the future and is hoping to take part in the training course whenever it is safe to do so. If she had to sum up the past year in one word, she'd wouldn't be singing its praises: "Without being too blunt, I'd say uncertain. And I hate that, we still don't really know what's going on."
But even though the closures have caused turbulence and there's still a rocky road ahead, there is at least a glimmer of light at the end of the tunnel - the possibility that these lockdowns will encourage people to be more thoughtful about shopping small.
"More than anything, shopping small allows you to get to know your customers and for them to know you" she added "It's more personal, you get to know the customer's likes and dislikes."
So, what does she think is the future for local businesses? "I think that during lockdown -obviously- but even before that, so much business was being done online, you lose that art of communication. We essentially isolate ourselves and we're suffering mentally."
"We've seen all these massive companies go under this past year, if it can happen to them, it can happen to us, and I feel like it's a lot more difficult for small businesses, we don't have the 'know-how' to access money from investors, we've put our own money into it."
There's no doubt it's been a troubling year, but Alison is truly trying to look on the brighter side of life. What is she looking forward to the most when lockdown ends? She laughs "Just seeing people again. A reflexologist I know rang me the other day and said, 'I actually miss people's feet!' and I know what she means, you miss actually seeing people face to face."
Here's to hoping that Alison can get back doing what she loves soon enough and the locals who love New Moon Holistic Therapies can get back to embracing her services too. After the year we've all had, I'm sure the demand for a relaxing massage will rocket!