Meet the picture-perfect small business
Bionic spoke to talented budding artist Siana Thomas. We found out her business aspirations and how she uses her creativity to bring a splash of colour to life after lockdown.
"I paint portraits for people in different styles." says Siana, when Bionic asked her to sum up her SME in a nutshell.
"So far, it's mostly been paintings of pets, but I can also do people and scenery. It just depends on what the individual customer wants. The business side is still early days and at the moment I only have a few projects a month, but it works well around my family life." She continues.
Siana, who lives in Northampton, has always loved to draw and thrives on expressing herself creatively. Her Facebook page, 'Shimbodoesart' is gaining more traction as the months go on and she's excitedly taking more custom orders.
Having people commission Siana for her art is a fantastic accomplishment, but she says her biggest achievement has been steadily building up her skill-set. She is particularly proud of a recent painting she completed of her younger sister.
"My biggest achievement so far is a personal one. It's a painting of my sister, but I was trying out a brand-new pop art style. It turned out amazingly well and it's my new favourite way to paint. It's also brought more customers my way, ones who prefer this specific style."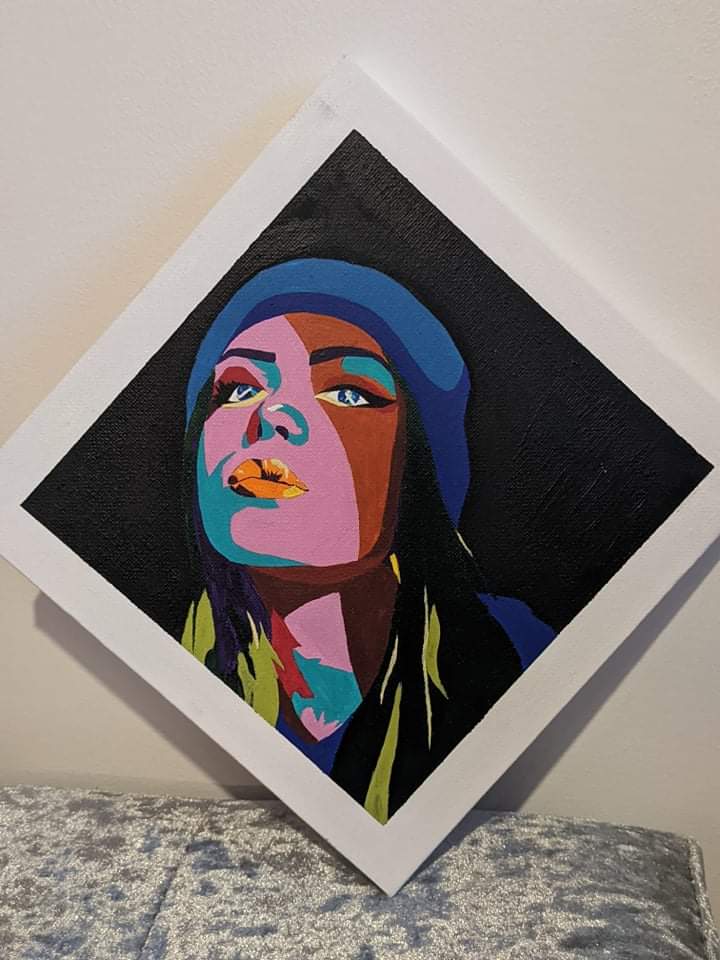 Making art a part of life
Siana says encouragement from family over the years has worked wonders for her confidence and allowed her to flourish. She started selling her paintings earlier this year after her art gained valuable interest from those outside her immediate circle.
"I was encouraged and inspired by my family to push myself and make my artwork into a living." she tells us eagerly when we inquired what made her bravely leap into the business world.
"It's because of my family that I started painting in the first place." She added.
She mentioned a particular person in her life who inspired her to develop her talent. She's determined to make him proud alongside the rest of her family.
"My partner's granddad, Terry Smith, was an amazing artist." says Siana "He would show me his beautiful paintings and always ask about my own art. When he passed away last year, I wanted to honour him with a painting of him and my daughter-his great-granddaughter- together."
"I was inspired to continue painting and work harder on my art. I hope to be as good as him someday." She told us.
Siana cited time as the main struggle for her though. Being a new mum, she initially found it hard to juggle her painting with looking after her daughter, but she's now settled into a rhythm. Art isn't just work to her, it's something she's passionate about.
"The biggest struggle has been finding the time to paint," Siana tells us "I'm a first-time mum of an 11-month-old but as I'm still starting up my business, it hasn't been much of an issue to complete projects. As my daughter gets older, I hope to take on more."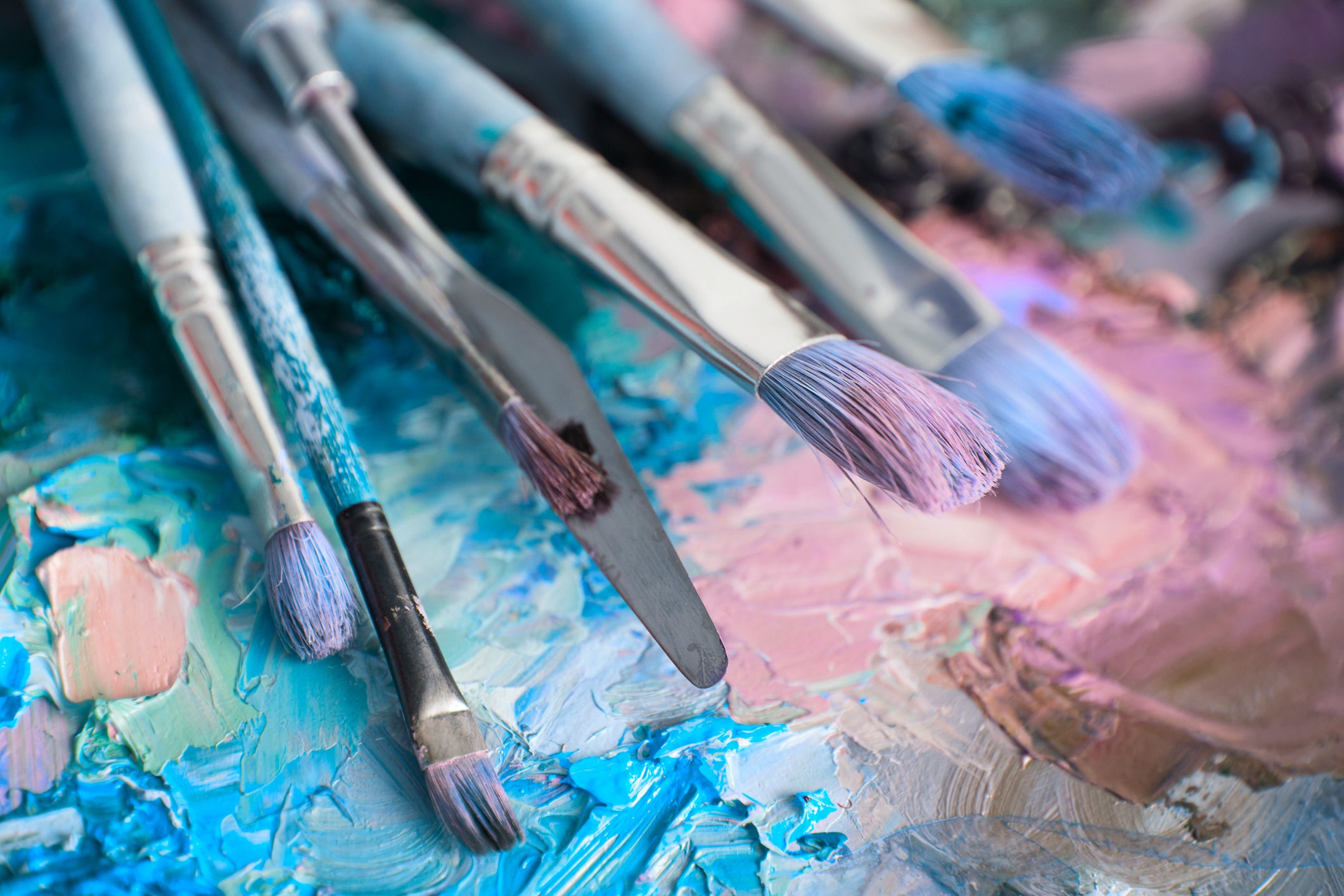 Proud steps forward
Siana says the rewarding feeling she gets from finishing projects makes her determined to work to the very best standards. She spends immense time and effort getting every detail just right.
"I think my favourite part of painting is the feeling you get once it's finished. It's so rewarding" Siana enthuses.
"Throughout each project, I'll have doubts, but I always remind myself to trust the process. Once I'm finished and I see my work turn out how I imagined, I do feel a lot of pride" She adds. "But if it doesn't turn out how I expected, then I learn from my mistakes."
Siana told us that motivating herself as a busy mum can be a hurdle, but she combats this by setting aside strict time to get projects finished. More than anything though, she enjoys her time spent painting during the evening. She loves creating something extra special and unique for each customer.
"Motivation is a big struggle for me," Siana says "I'm only really able to paint at the end of the day when my daughter is in bed. But I set myself deadlines which I agree with the customer to get the work done."
"The deadlines have been a great way for me to plan projects better and make sure they're done on time. If there's no date for them to be done by, I'd never end up starting them." She laughs.
Bionic asked what makes Siana's painting business sparkle brighter than the rest and she pondered before replying.
"Art is one of those things that is unique no matter what." She explains "Each artist will give you a wildly different outcome and have different interpretations of the same subject. That's why when you're looking for an artist for a project, it's a good idea to look through their portfolio. Then you can see if their skill and style suits you." She advises.
Siana says she's excited about the future, she's hoping to develop her skills and master more painting styles so she can cater to the needs of more customers.
"I'm focusing on building my skills as a painter," She says "I hope to build a portfolio that will show all the different things I can do. I'm still quite new to painting, and I used to just draw with pencil or do digital artwork"
She continued: "As far as art materials go, I've only used acrylic paint on canvas, but I'm looking to work with oil paints in the future and go down a realism route."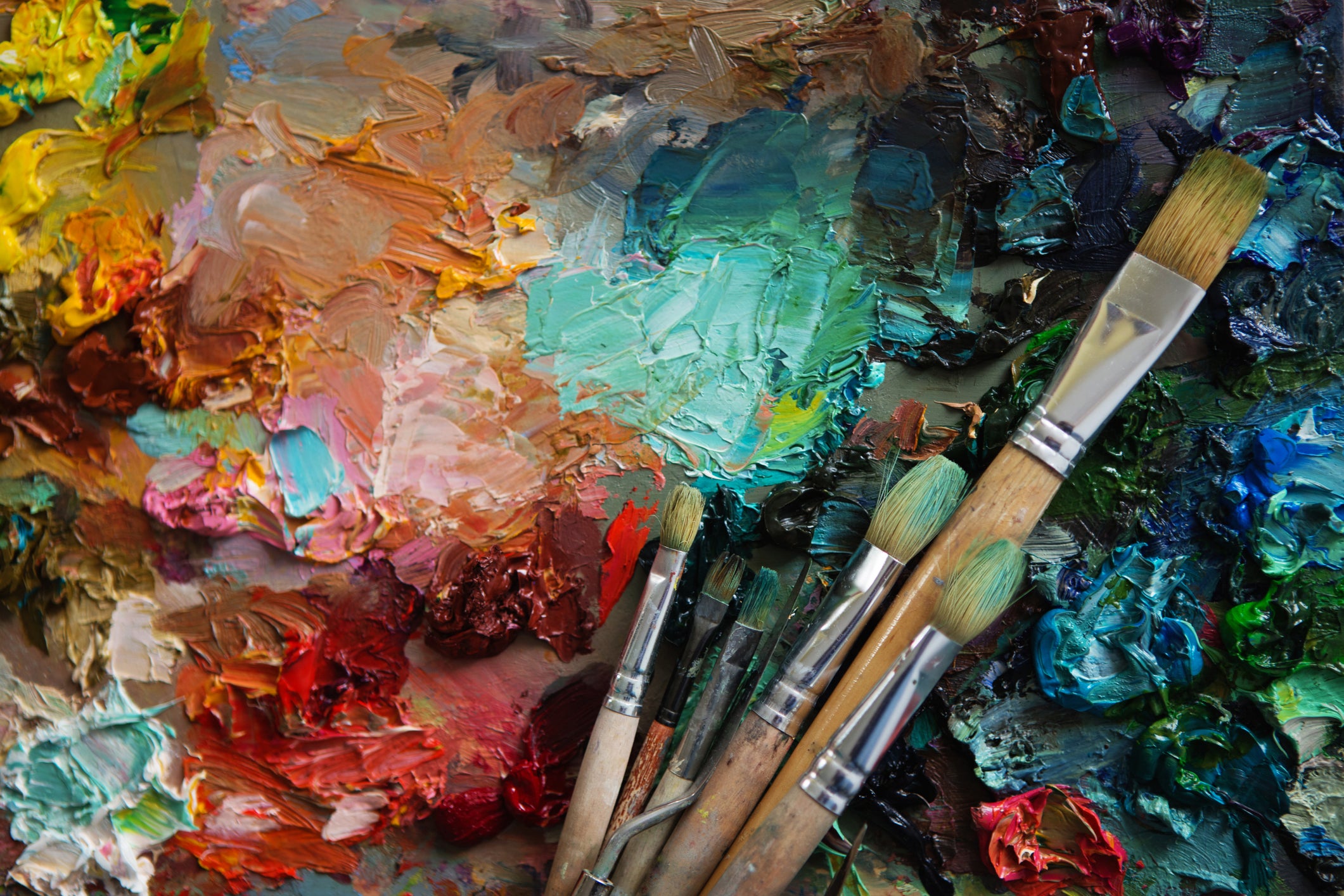 Making a living out of what you love
The rise of technology in modern life has been a lifeline for many small businesses, with around 53 million of us logging onto at least one form of social media in the UK each day. It can really spread the word about products and services.
Siana says Facebook has been great for showcasing her impressive array of paintings, but she hopes to set up other social accounts dedicated to her SME too.
"So far, I've only created a Facebook page for people to contact me and see my work," She tells Bionic "But I'm hoping to utilise other forms of social media to reach even more people."
Siana has some top advice for those on the fence about starting a business. She is a firm believer in the 'if you don't try, you won't know' philosophy but emphasises that hard work is essential in running and maintaining a business. But it's worth it in the end!
"I'd say if you're thinking about setting up a business, just try it! If you don't, you'll never know. I had no idea people would want to buy my paintings until I started selling them. Also, I'd say remember that everything takes time, not everyone will be successful straight away."
But most importantly, Siana says to never lose sight of what makes you proud to run your business in the first place.
"For me, this wasn't about starting a business, it was just me trying to figure out a way to do what I loved." she says, "I love painting for people, it was others around me who actually encouraged me to start making a living out of it."
You can contact Siana to discuss a custom professional project and check out her impressive portfolio via her business Facebook page. Here's to a colourful future for her and her paintings!