The struggles and hopes of a busy catering business
What do you get when you cross a tantalisingly tasty business idea with two family-orientated foodies? J'Niks of course.
The Northampton-based catering company-which was started up by lifelong friends Jason Brown and Nick Sharpe- boasts bespoke delicious dishes, scrumptious snacks, and a savvy service for any occasion. The close-knit team have had to deal with a lot of setbacks since they started up in 2018, but the highs have been worth it.
Bionic spoke to Jason's wife Lorraine Brown, who regularly helps with events and preparation along with their two adult sons. We got the lowdown on J'Niks and where they're off to next!
"Jason and Nick have been good friends since they were 13-years-old," says Lorraine when Bionic asked what spurred the two men on to navigate the choppy waters of catering alone.
"Nick trained to be a chef when he left school, so he's got over 35 years of catering experience. Him and Jason have always wanted to work for themselves but the timing has never been right." She explained.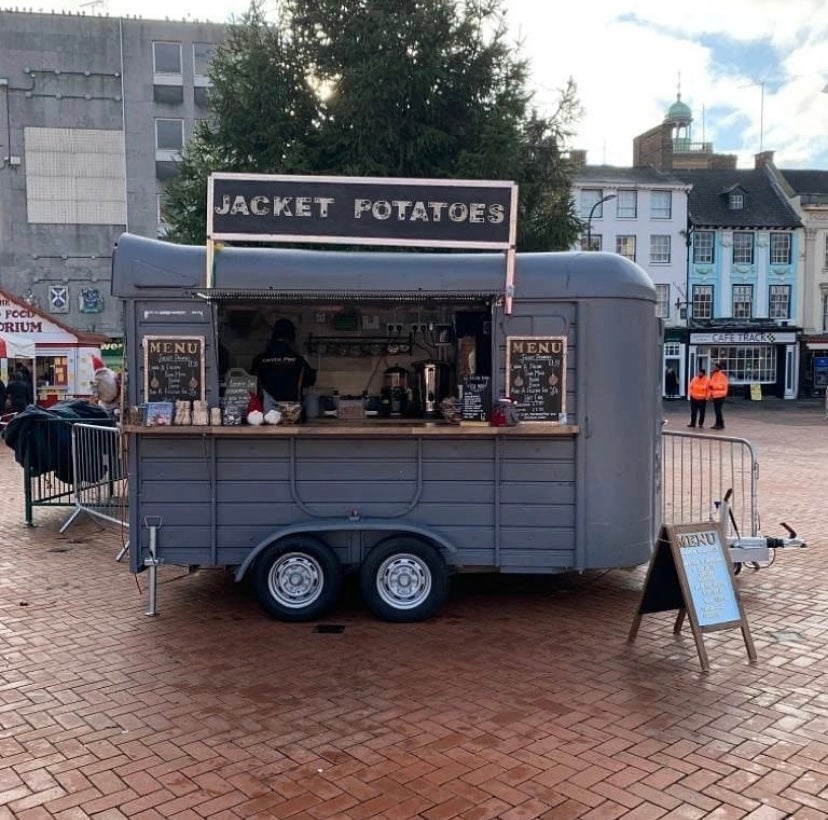 J'Nik's makes the jump
She told us the whole idea for J'Nik's was initially a passing pipe-dream but it snowballed into something much more when it became a viable business plan.
"Back in 2017 Jason and our youngest son Adam had been with Nick at the British Grand Prix at Silverstone. They'd been working hard serving food on a stall for another company." Lorraine told us.
"When they were having a drink afterwards, Nick commented on how busy they had been and Jason made a passing remark like: 'why don't we do this as a job?' They started to discuss working for themselves rather than for someone else, and that's how it started."
So J'Nik's was born as a result, but it wasn't plain sailing from then on. Although the newly launched company quickly nabbed a top spot at 'The Cobblers'-Northampton Town Football Club's home ground-and enjoyed considerable success serving up fresh food; pulled pork rolls, delicious burgers and oriental noodles, there were tough times ahead.
"The biggest struggle was trying to get finance to buy the equipment we needed. No one was willing to offer J'Nik's a business loan, so in the end, Jason took out a personal loan. So, that was a big risk" Lorraine recalled.
"When they finally had the finance to purchase the equipment, it was still difficult to compete with the 'big boys' and the initial outlay was very high." She added.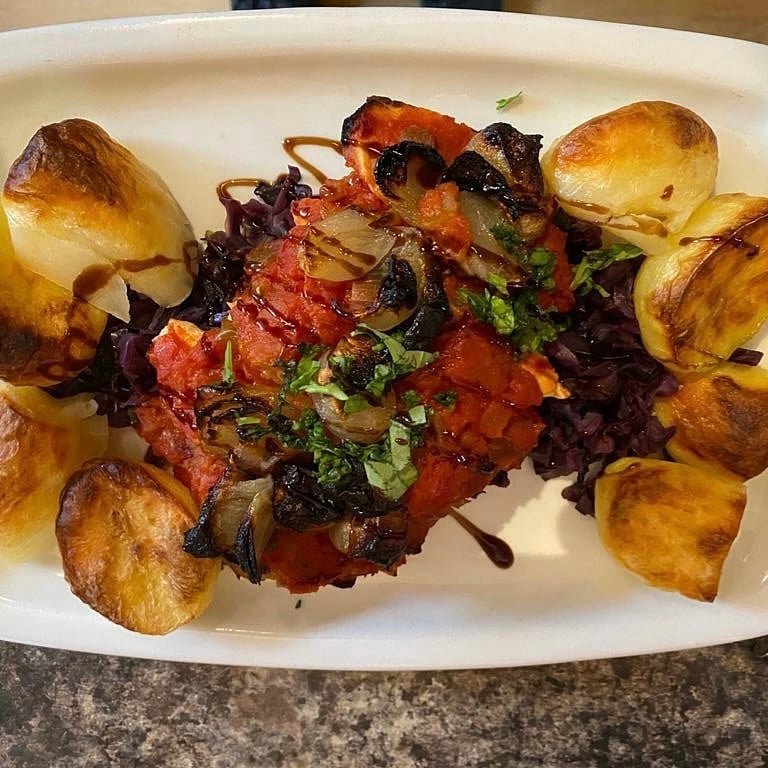 Testing times in the world of technology
What about technology, did J'Nik's find business was initially helped or hindered by social media and internet presence?
"A bit of both," says Lorraine "For example, the cost of keeping a website up to date is a big hindrance but it's something that's needed to get our name out there."
"Then there's the problem that as 'oldies' we don't really understand social media and how to use it for business." She laughs "We know this could be cost-effective advertising but we're unsure how to make it work and just can't afford to employ anyone to do it for us at the moment."
But J'Nik's steadily built up their reputation during that first year and although there were a few setbacks, customers clearly enjoyed their delicious dishes and the word was spreading fast.
"J'Nik's had an okay first year, we secured the contract with Northampton Town Football Club and that steadily grew to become a regular income." Lorraine told Bionic.
"There were a lot of disappointments that year. It seemed like everything was against us; we were either dealing with awful weather conditions, lack of footfall or bad positioning. There were definitely a lot of times we almost threw the towel in."
And not only that, just when J'Nik's began to find its groove, taking all those obstacles in its stride, Covid struck and threw yet another spanner into the works.
"The first year of trading was run at a loss but J'Nik's reputation was growing so the second year of trading was initially looking really good" Lorraine says "But then Covid hit and we couldn't trade for 18 months."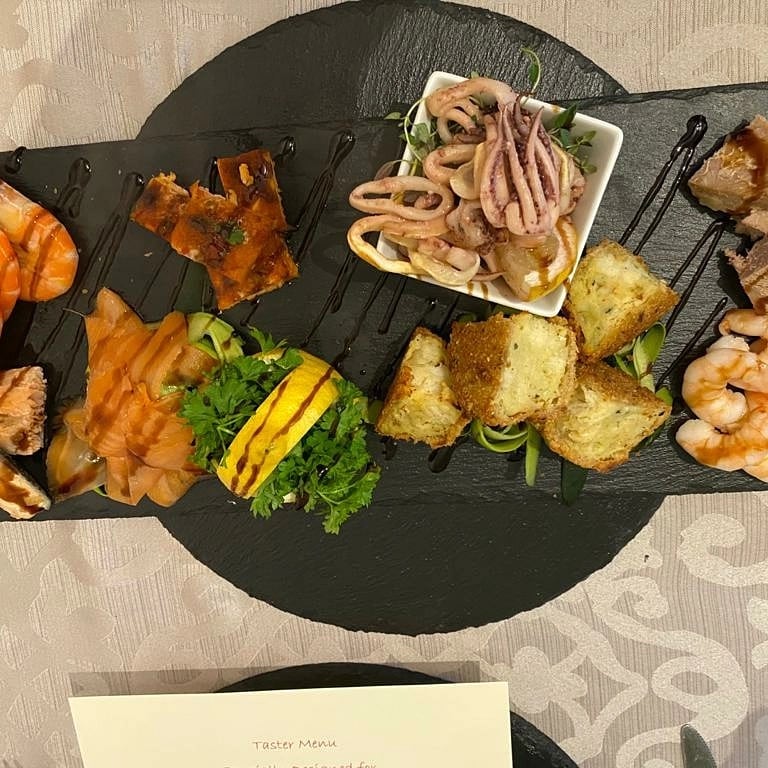 Big dreams and a brighter future
But J'Nik's determination shone through and even though the dedicated team were being hit with disaster after disaster, their luck eventually began to change. As lockdown eased, they started work on their new website and began to take on new bookings to get their faces out there again.
Now J'Nik's has blossomed into something special despite its initial struggles, it's truly a unique business that has shown it certainly has what it takes to rise to the top of the catering game.
J'Niks now offers even more tailored packages and can cater for any event, big or small, little, or large. Whether you're on the hunt for a mouthwatering feast for your wedding party, birthday bash or BBQ, you name it, J'Niks can provide the food soundtrack for your big day and carry out all the hard work for you.
They even have a swanky converted horsebox quaintly named 'Millie's Kitchen' which offers deluxe hot chocolates and sweet treats alongside hot dishes to go. Plus, they're also licensed to serve all-new frozen cocktails, perfect for summer get-togethers.
But what is Lorraine's advice to others out there who are pondering starting their own business?
"Do your research and be realistic." She says "Be prepared to work at a loss at the beginning. You need to be prepared to put in the hard work because-as we learned-you don't get anything for nothing. I'd also say always try to have a good outlook and stay positive."
So, what's next for the catering superheroes?
Lorraine ponders "This year we're hoping for a positive outcome and that our new website will get our name out there a bit more."
"The diary is starting to fill up and Northampton FC have been brilliant, we're now running three food units at every home match so that's great."
"We've decided to keep small this year and build up funds so next year we can try and get bigger jobs. Jason has said always said his biggest dream is to do Glastonbury, so maybe one day!"
Here's hoping we'll be sampling J'Nik's tasty treats at Glastonbury soon then, as they revel in swarms of delighted customers raving about their fabulous food! Check out their website, see what they have to offer or book them for events.