Introducing Jillian Kelshaw - not your average painter
It's not easy being an artist. Although it takes a fair amount of natural flair to make it as a painter, it's also an acquired skill that takes hours and hours of practice. An artist aims to perfectly encapsulate the beauty of a place, the personality of an individual, or tell a story through nothing more than their brush strokes.
Bionic caught up with Jillian Kelshaw, a savvy self-taught artist who was so passionate about painting that she turned it into a business.
"From a young age I knew I wanted to be an artist in some form. I wanted to show the world my work and help inspire and nurture people along the way" says Jillian when asked what spurred her to develop her skills and form a business.
Jillian always had a passion for anything art-based but as she became an adult, she became interested in advertising too. That line of work became a solid avenue for her to explore as a career.
"As my life progressed so has my love for advertising. I love creating brand-centric imagery alongside more personal art pieces."
Jillian discovered that working for herself gave her the freedom to work on a range of different projects, ones she genuinely cared about.
"I learned it was best to work for myself as it created a sense of satisfaction knowing I created and maintained a business, but it also allows me the freedom to network and take on the work I choose."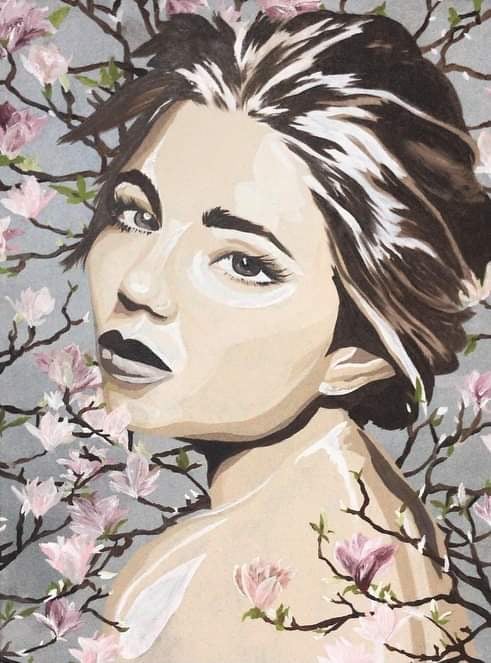 Crafting Confidence
But while her love of what she does shines through, Jillian faced a few setbacks on her creative journey.
"The biggest issue has been confidence in my quality of work. Art can be so subjective, as can the merchandising that goes along with it. It's quite similar to fashion; as Heidi Klum said, 'One day you're in, the next day you're out'. So, having the confidence to handle ten rejections in search of the one 'yes' that will take my career to the next level is jarring at times."
But she's steadied the waters and her confidence is growing every day, with each project she takes on. She cites social media as a lifeline in getting herself out there.
"Instagram has been a major proponent of my success thus far, I can not only get my work to the public but can also track trends and business prospects. The bulk of my work is actually generated through people looking for commissions as a result of a post of mine they've seen or an event I saw through an Instagram recommendation."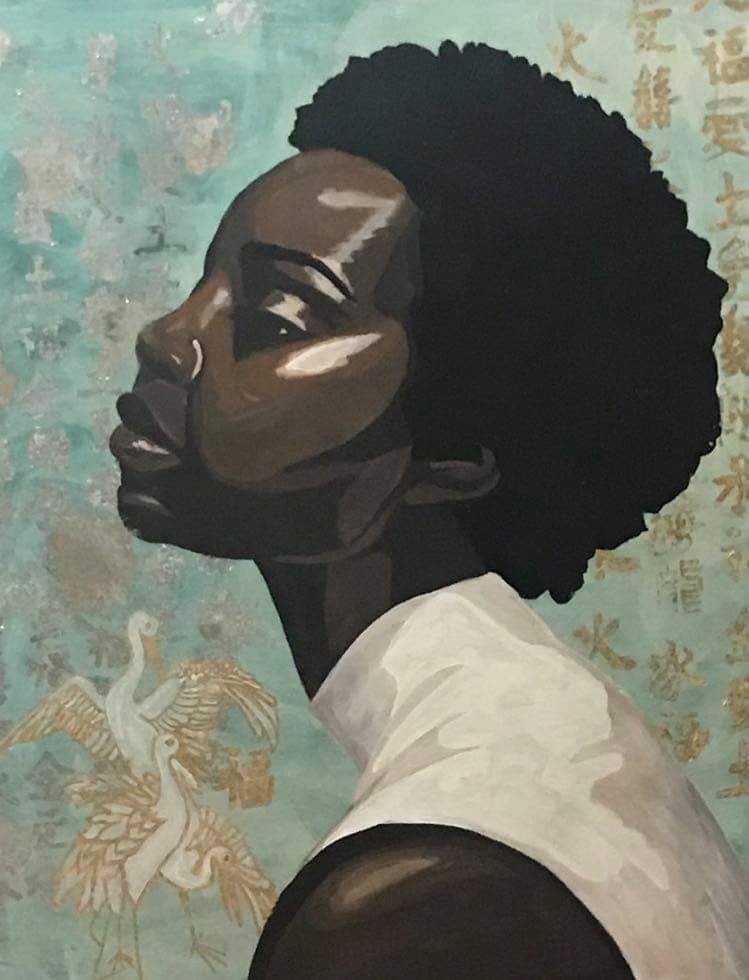 Painting the Future
So, what's next for Jillian?
"Ultimately, I'd like to acquire enough profit to pay off my family's home and sisters' college degrees while living comfortably. I also want to obtain enough traction to have multiple licensing deals with brands like Savage X Fenty and Tesla. But most importantly, I want to create an organisation that inspires and nurtures people who have experienced abuse in their lives, so they can live a fulfilling life and learn to heal the trauma."
Jillian cites the best thing about her business is creating personal portraits for people, working on capturing their personalities in the brush strokes. But she also finds it incredibly rewarding to say she's created a business she's proud of.
"The best thing about having my own business is the ability to wake up and say, 'I've created this. My success is in direct relation to the effort and hustle I bring every day'. It's also allowed me to create memories and emotional moments for people." She tells us
"A large part of my business is creating family portraits. Many times, the artwork is formed from multiple images of different people in the family, some of who have passed on. Unlike typical portraits, I aim to create ones that look like they would be found in a family album taken when the subjects weren't aware their photo was taken, creating an authentic moment." Jillian says proudly.
Jillian had some nifty advice for others just stepping into the scary world of self-employment.
"Ask questions! Don't be afraid to reach out to other people in the same field to see what worked for them. Many times, people will prove to be more friendly than you might expect.
"Also, don't be deterred by the quiet months" Jillian added "Life is about balance; so always remember that a quiet month is usually a rest month, giving you time to prepare before you are inundated with work."
You can check out Jillian's impressive array of artwork on her Instagram page or website.