Introducing Cheerio, the perfect pick me up
Bionic chatted to local business owners to see how they set up their micro business and what their highs and lows have been. When interviewing, we found that a lot of our own staff have run or still run small businesses as a side hustle. This time we spoke to Kadija Nakhli who is the CRM manager at Bionic but also runs a popular juice bar with her sister in Kilburn.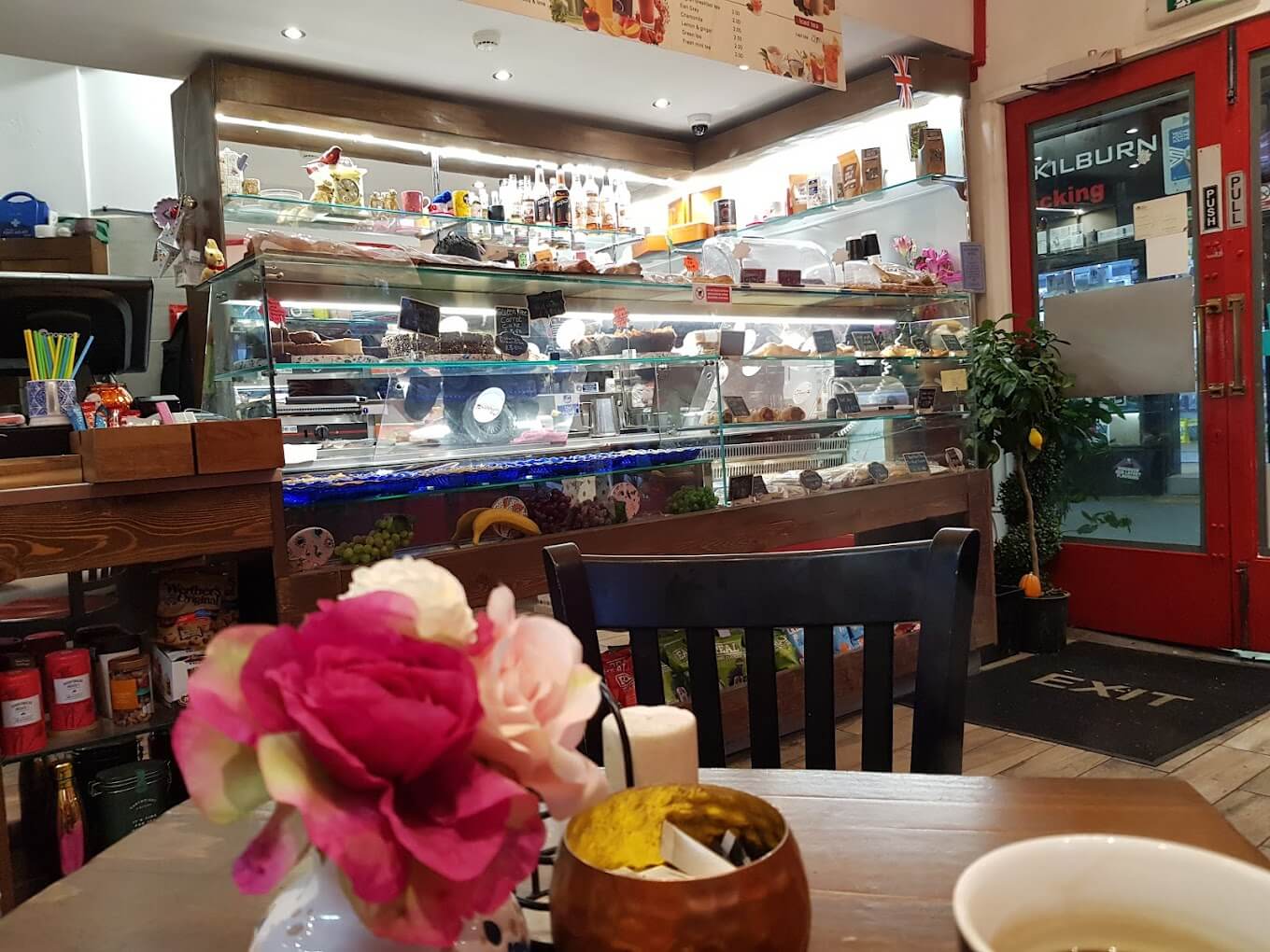 "Our business is called Cheerio Juice Bar and Bakery; it is a small family-run business run by two sisters" Kadija tells us proudly when we quiz her on her business venture.
"Our main focus is selling freshly made juices. So, green juices, detox juices and smoothies, we also have our own baker who makes bakery goods for us. We ensure our quality beats our competitors around us." She says.
So, what was the inspiration behind the set-up?
"We started the business about a year and a bit ago." Kadija explains "So it was just after lockdown ended. My sister had a background in running cafes, she's also my personal inspiration because she pushes me a lot to be brave and take big steps. She's put a lot of work into this."
Creating a community
What have been the juice bar's biggest achievements been since they burst onto the Kilburn scene?
"Sticking to our menu" laughs Kadija "being successful in the choices we make with the juices and the products we're offering our customers."
She continues: "But also creating a huge community around us, we have lots of regular customers who come every single day and we have conversations with them." Kadija tells us, emphasising that she loves the close-knit customer café relationships and the approachable vibe of the juice bar.
"So that means a lot to us, but also being recognised by the community and by the council for being the friendliest or best shop front in Kilburn." She adds, smiling.
But the sisters have endured a few struggles since starting up, Kadija says communication is key and things don't always work out as planned, but you have to power through to get where you want to be.
"The biggest struggle was communication with builders and getting things exported. Most of our equipment was custom-made for the shop and came from different countries, so that was a bit of a struggle and caused a bit of a delay. Also setting up accounts, all that was new to me."
But despite finding their feet taking a little longer than initially hoped, they are now a staple go-to for local juice lovers, commuters and coffee enthusiasts, so the hard work paid off.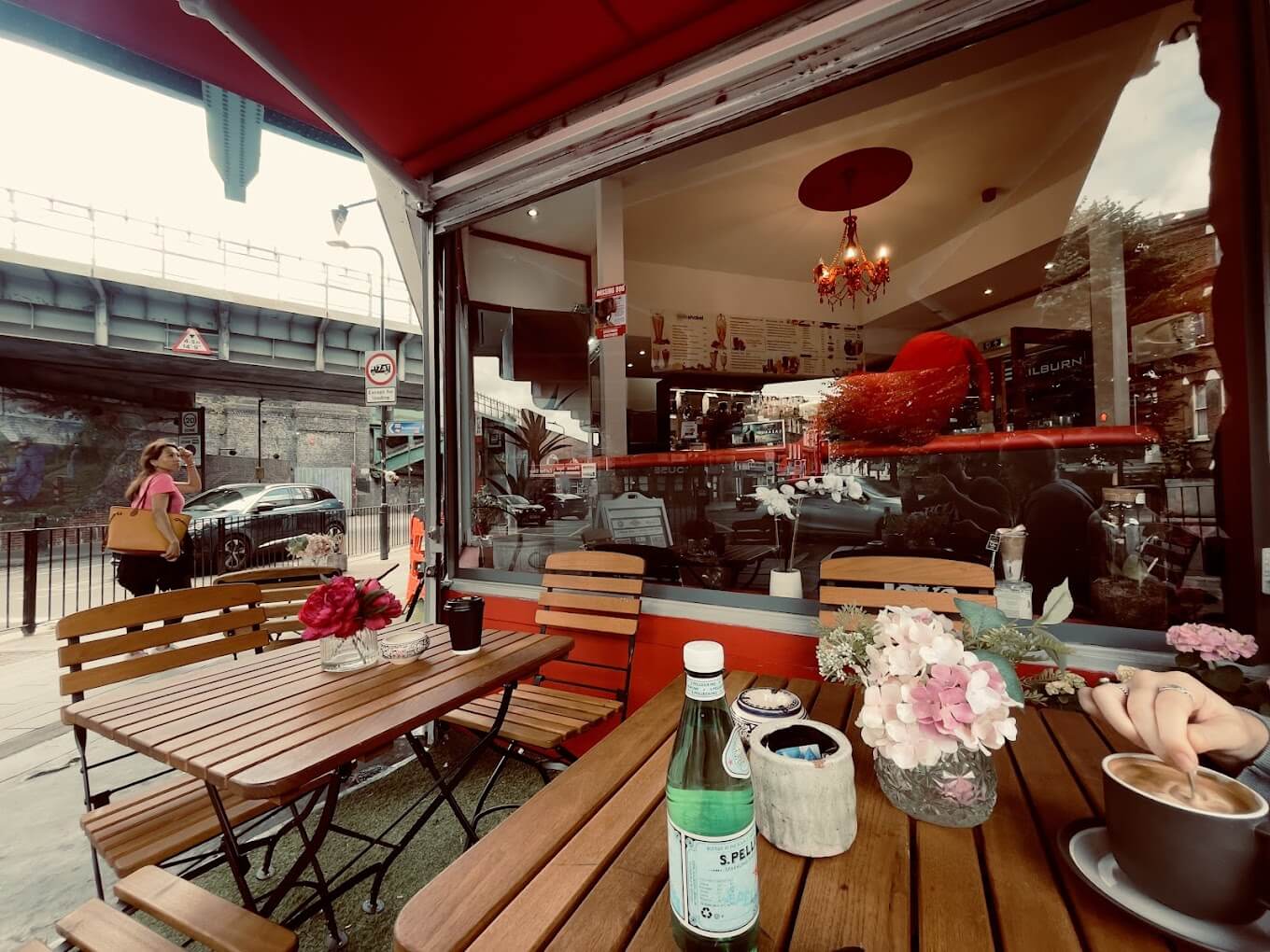 But how do Kadija and her sister ensure that new customers are coming in? Do they use social media for their marketing or prefer old-school methods like word-of-mouth recommendations?
"Old school will never die because it's about the physical aspect you have with a customer, especially with coffee shops, but we do use social media. We use Instagram and Facebook ads to attract new customers. We also set up a loyalty programme for customers to use too."
And does Kadija have any advice for someone else wanting to set up their own business?
"Definitely go for it" She tells us "Don't hesitate, do it, just make sure you're communicating with whoever you're setting it up with. Get numbers, set a budget and get your finances in place before you go into the business. But I'm definitely one of these people who push people to do what they believe in."
She continues: "I'm happy with how we did things because it was a learning curve for me. I wouldn't change anything apart from the communication with suppliers. But mistakes happen and you learn from them, that's how you move forward and make things better for your business."
Proud moments
So, if they had to choose, what has been their proudest moment as business owners?
"There are lots of proud moments when you have customers who've woken up and decided to go to Cheerio for a coffee. But there are struggles, there's so much in the background that's happening; suppliers, dealing with people in the market, managing staff, employing staff. There's a lot to deal with. But it gives you that strength to be positive and keep going with the business."
Is there any particular traits Kadija thinks a business owner should have? She says positivity is a huge asset.
"Keep positive, I feel like me and my sister balance each other out. I'm the more positive 'let's just do it' one, whereas she sometimes struggles, she's the bad cop and I'm the good cop here" Kadija jokes before adding:
"We balance each other out. I'd say it's also important to be firm with staff and your own decisions. But also, be that person people feel comfortable to come to as an employer."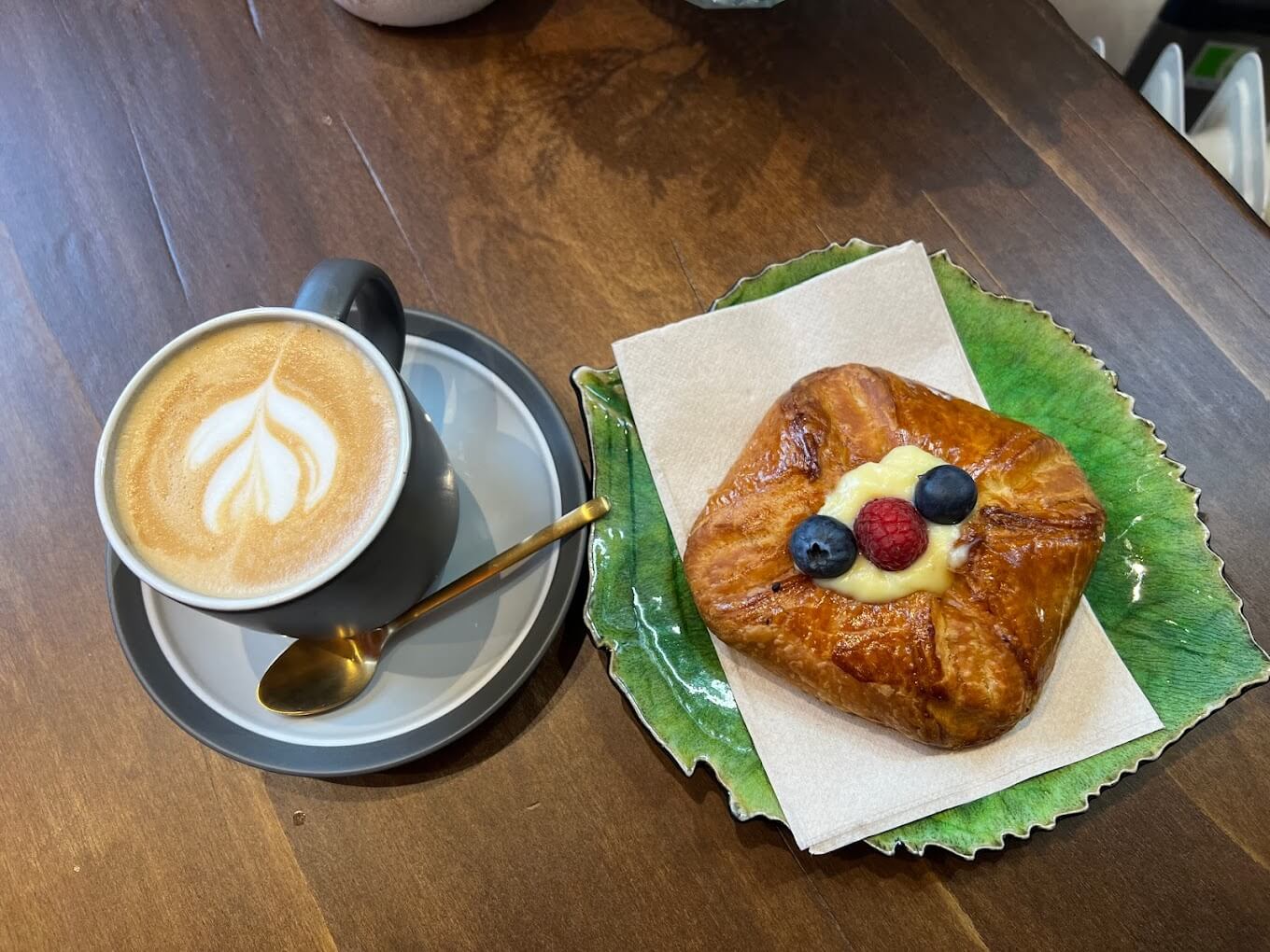 And what about the juices the sisters sell? Bionic asked if they're locally sourced and is that affecting the price of ingredients due to the cost of living crisis.
"Yes, they are all locally sourced" Kadija answers "We buy everything from local suppliers so it does affect prices. Every week we are getting charged different prices because of inflation, it does affect us because then we're not able to change our own prices. So, it's just having to deal with the impact of the market." She says.
And what is the most popular juice they sell? What keeps customers coming back every day?
"Oh, there's so many different flavours. I would say there are two that keep people coming back, one is called Easy Green; that's spinach, kiwi, mint, cucumber and fresh apple juice, lots of people find that really refreshing." She grins before going on:
"Then another one is a bit more citrussy; orange juice, carrot, ginger, turmeric, lemon juice. We've got lots of ingredients so people can mix and match and choose their own as well."
And finally, is there a podcast that Kadija would recommend for business owners to check out?
"There are a few podcasts I listen to for fun, there's this one called 'Talks with Esther', she became really popular when people started working from home in lockdown." Kadija tells us.
"She did therapy talks with how people felt working from home, but she did an episode where she spoke to different business partners to find out how they were coping, I find her episodes really insightful."
You can visit Cheerio Juice Bar and Bakery to check out their juices, smoothies, coffees and bakery goods. The café is located next to Kilburn underground station, or check out their Facebook page.
And watch the interview in full, here.