Heidi puts her best bakes forward
There's nothing better than a sublime slice of cake. Blissful buttercream icing, the perfect crumbling consistency, an explosion of flavour hitting your taste buds.
Bionic took a coffee break chat with Heidi Kay, who runs a much-loved baking business 'Handmade by Heidi' to get the low down on what inspires her to whip up a storm every day.
A decade long dream
"I wanted to have something for myself," Heidi tells us when asked what spurred her on to conjure up her savvy but sweet business plan.
"I'm a mum of young children and sometimes your day can be full of toys and activities, I really wanted something to keep my mind busy and put my creative talents to work."
Heidi, who lives in Northampton with her husband and two children, has always loved to bake-creating tasty treats for others- but she thrives in creating bespoke delights uniquely special to each customer.
Busy baking for her family and friends since she was 19, it's a passion she's grown with and taken into her adult life, now over ten years later, she's reaping the benefits of her hard work.
Lockdown really pushed her to register 'Handmade by Heidi' as an official business and she excitedly did so in April 2021.
So how does the business work? You discuss your ideas with Heidi, tell her the occasion, what you'd like to be made, any themes or characters you want to be included, then simply sit back and watch the magic unfurl. Heidi brings your quirky cake dreams to life and her work is impressively impeccable.
Her Facebook page boasts a great deal of mouth-watering examples; from graduation caps and grandmas knitting to roaringly good Lion King cakes, a solar system, a cookie monster, complete with googly eyes and even a scientific periodic table. Heidi crafts the best addition to your event and ensures it's perfectly personal.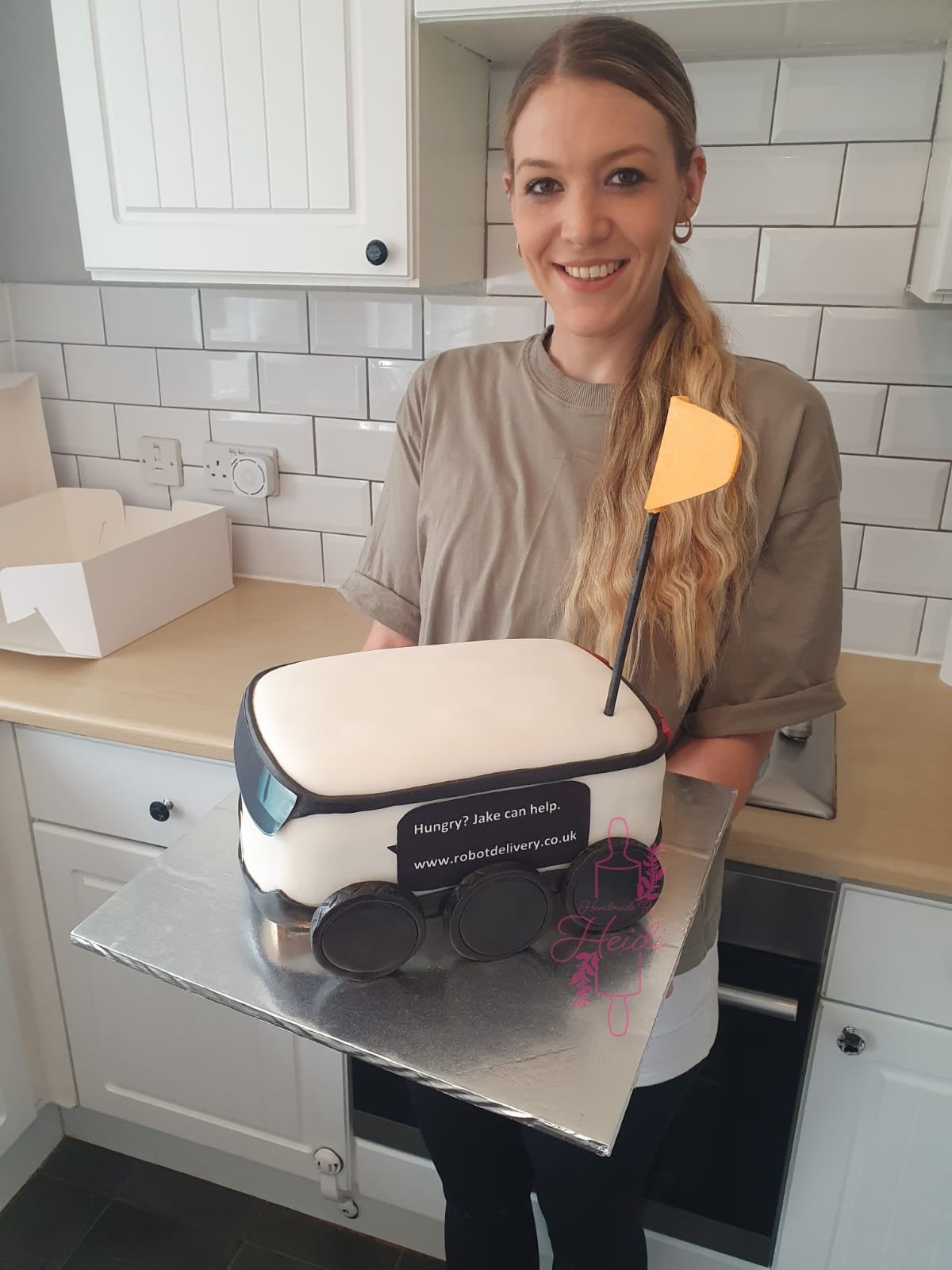 Sending a special message
But apart from citing baking as her life passion, she loves the message she's sending to her youngsters.
"I wanted to show my children you can build something from nothing and turn what you love into your dream job. "she says proudly.
Heidi overcame initial hurdles when setting up alone though. Juggling baking while looking after her children was tough, but she's ecstatic she pushed through as she now has a way to channel her talent.
"The biggest challenge I face is working from home with my children around," Heidi says "Although I love them being there to learn how I do what I do, tiny fondant models, sweets and big bowls of chocolate are incredibly tempting to little hands." Heidi laughs.
"I have to keep them entertained or distracted while I work or in some cases, I've given them their own tools and fondant to allow them to create their own pieces. They can work on their skills while feeling they are doing what mum is doing."
But challenges aside, Heidi says technology has been a huge lifeline for business. Social media has been a worthwhile way for her to gain more exposure and allows her to access more clients.
"Social media has played a huge part in getting my name out to the public. If it wasn't for Facebook and Instagram, I'd still only be getting orders from close friends and family.
"These platforms have allowed me to advertise to a much wider audience and get my name out there. They've given me a place to show my work and gain feedback from customers and people visiting my pages."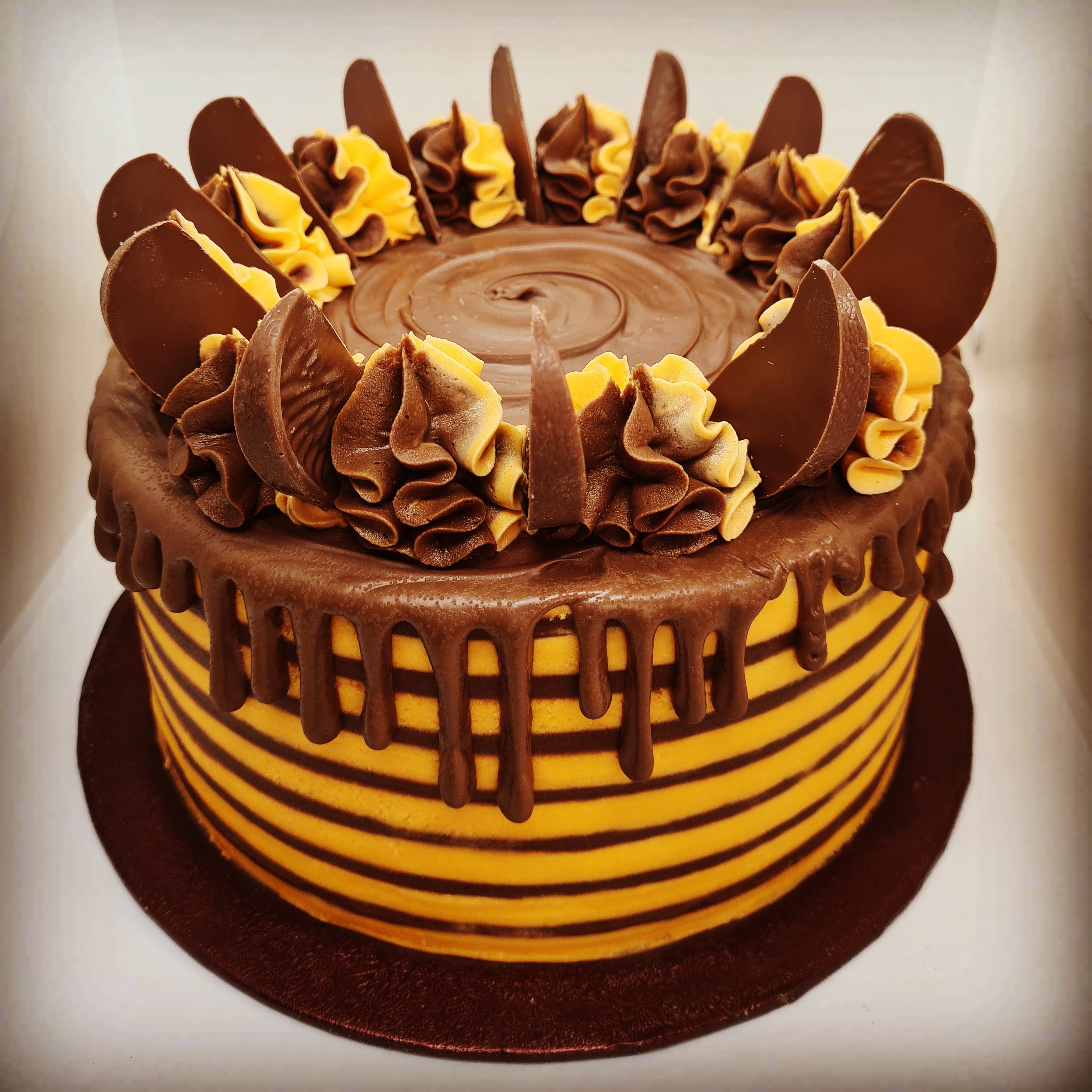 Sweet dreams for the future
What's next for Heidi and what are her plans for the future?
"I'd love to eventually own my own bakery," she tells us "A lovely little shop front somewhere where I could bake, grow old and pass on my skills, knowledge and recipes to my children, their children and so on. That's the dream. I hope to be able to make it come true one day so my children can see hard work really does pay off and if you put your mind to something, you can achieve anything."
Heidi shared a further sprinkling of advice for other SMEs and emphasised the importance of doing what you love.
"Just go for it!" She says to anyone pondering whether they should try their hand at converting their skills into a business.
"Don't find excuses to hold off until something pops up. Take it one step at a time and utilise social media. Most importantly, enjoy what you're doing!"
With all that in mind, Bionic asked what the most rewarding thing about seeing her business grow and flourish was. Heidi thought hard before replying.
"For me personally, it's knowing that if I make a success of it, I have something to pass on to my children. "She says.
To check out Heidi's impressive array of delicious delights, head to her Facebook or Instagram page.