Getting creative with 'Resin by Debbie'
Bionic sat down with Debbie Richardson, who has been busy ramping up orders for her bespoke resin making business. We found out why she's looking forward to spreading her wings and developing her SME to reach a larger audience this year.
Debbie, who is 24 and lives in Kent, has always been creative at heart. But over the last year she's decided to try something totally new and out of her comfort zone. So, she's been creating specialist resin pieces for family and friends and testing the waters with quirky personalised gifts.
But what started as a way to cure boredom has flourished and she has now been using social media to sell custom items to the public.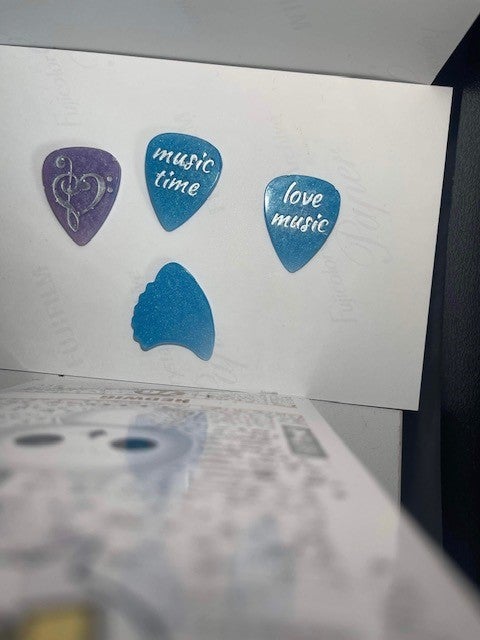 Resin to the rescue
"I make various things out of resin, it can be anything really, ranging from key rings to coasters" explains Debbie when Bionic asked what 'Resin by Debbie' is all about.
Resin, for anyone unfamiliar, is unprocessed plastic that can be made into any shape using specialist moulds. Debbie adds a special touch to her offerings though, she tops off her pieces with expert finishes, sparkles, different colours and even pressed flowers. Whatever you want, Debbie can complete custom orders with a personalised and thoughtful flair.
From keychains, pen holders and hanging decorations to guitar picks and trinket boxes, Debbie has a spanning portfolio of items she has proudly created. But what has been her biggest achievement so far? She says the best part of running her business is every time she gets a new customer and she never loses the thrill of completing an order.
"My favourite part about running a business is definitely fulfilling and making each order, because they're all so different." She tells us enthusiastically.
"My biggest struggle has been getting my business up and running though. Getting it seen by potential customers has been hard and I mostly use Facebook to showcase my items."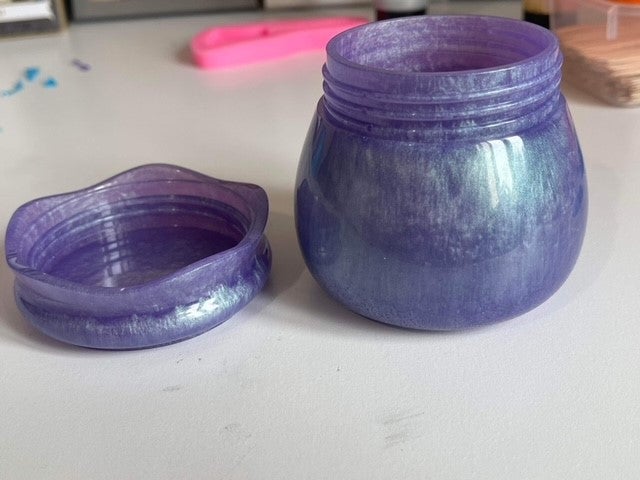 Channelling a creative spirit
So how exactly did Debbie conjure up the idea to start selling quirky pieces and what fuels her creative fire? She says that a prior interest in art helped her focus massively.
"I've always been an arty person, but that's mainly been drawing and painting in my spare time." Answers Debbie, continuing: "When my health started to decline, I had to stop working and I was starting to lose my inspiration and motivation to pick up my pencils."
Debbie told us that channelling her creativity through moulding resin made all the difference to her mental wellbeing and she got to admire something amazing at the end of it too.
"I decided to find something new to do, which is how I found resin" She went on: "I fell in love with the process and the end results, and I'm constantly learning new techniques and finding new moulds to try!"
Debbie works tirelessly to ensure her pieces are a cut above the rest, she's always coming up with new ideas and is a dab hand at advising what might look best on a particular item, whether that be a glitzy glittery finish on a keyring or a subtle splash of colour on a mug coaster, she expertly crafts and takes pride in her work.
She even released some extra special ghostly glow in the dark hanging decorations to celebrate Halloween last year. But she's always open to customer influence and aims to produce items that are both unique and personal.
"I believe my business is unique because I make each product to order" says Debbie proudly "The customer has a say in how they would like their end product to look."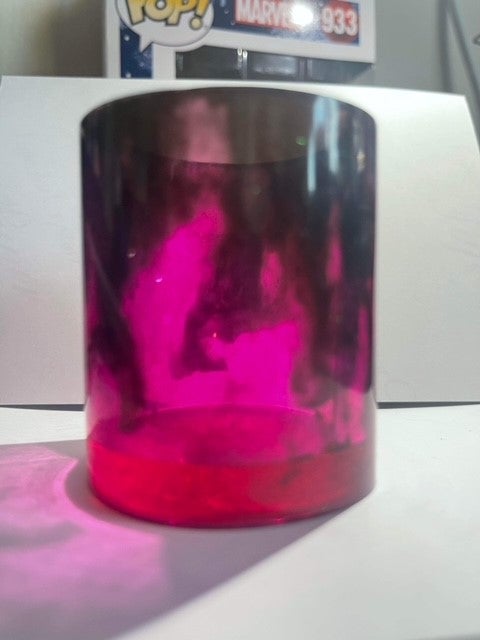 Aiming high
So, what is Debbie looking forward to in the future and how does she hope her business will develop over time?
"I am most excited about the endless possibilities of running my own business. I really hope it will become my main job as I'd love to do it full time." She tells us.
Debbie thinks all small businesses deserve a lot more recognition though, especially since the pandemic. She personally knows how much work she puts into making just one order; the planning, buying correct moulds, developing ideas and waiting to see how each item turns out is relentless But that's what makes her business special, the thought that goes into each piece.
"I think it's important to shop small because so many people lost their jobs to the pandemic, it helps to support the families that were affected." Debbie says before going on to talk about her inspirations.
"Any small start-up businesses inspire me. I feel it proves that no matter what is going on in your life, you can do something meaningful."
And finally what advice would Debbie give to someone setting up their own business or hoping to try out a new venture?
"My advice is to make sure it's something you will always enjoy doing, start off small and slowly build the business up, don't expect it to take off straight away, and most importantly, never give up." She smiles.
If you'd like to check out Debbie's work, head over to her official website or visit her Facebook page, she is always happy to answer any questions or fulfil specialist custom orders.