Get lost in the story with Screamworks
Bionic spoke to Screamworks CEO Gary Stocker to uncover the secrets behind their new scream-tastic horror event in Bethnal Green.
Screamworks is all the talk in the immersive world. Over the past couple of years, the popularity of escape rooms and horror-themed games have skyrocketed, but there's always been a gap in the market for a scare experience that really focuses on the story element. That's where Screamwork's creation Bloodbath comes in.
The spine-tingling 70-minute experience is centred around Jack, a fictional (or not, you decide) serial killer, who is 'opening his home to the public' for the first time. Brave customers book their tickets and encounter Jack, his brother Abel and witness first-hand what created the monster within.
The multi-platform event is guaranteed to get your heart racing, but what makes it unique is the sheer detail in each of the eleven rooms you make your way through. As you intrude in Jack's home, you stumble across his study, sidle through his kitchen, encounter some other 'victims' as well as a few other horrifying surprises.
Plus, horror fans will be in their element, there are intentional nods to classics like 'Silence of the Lambs', 'The Texas Chainsaw Massacre', 'Psycho' and 'SAW'.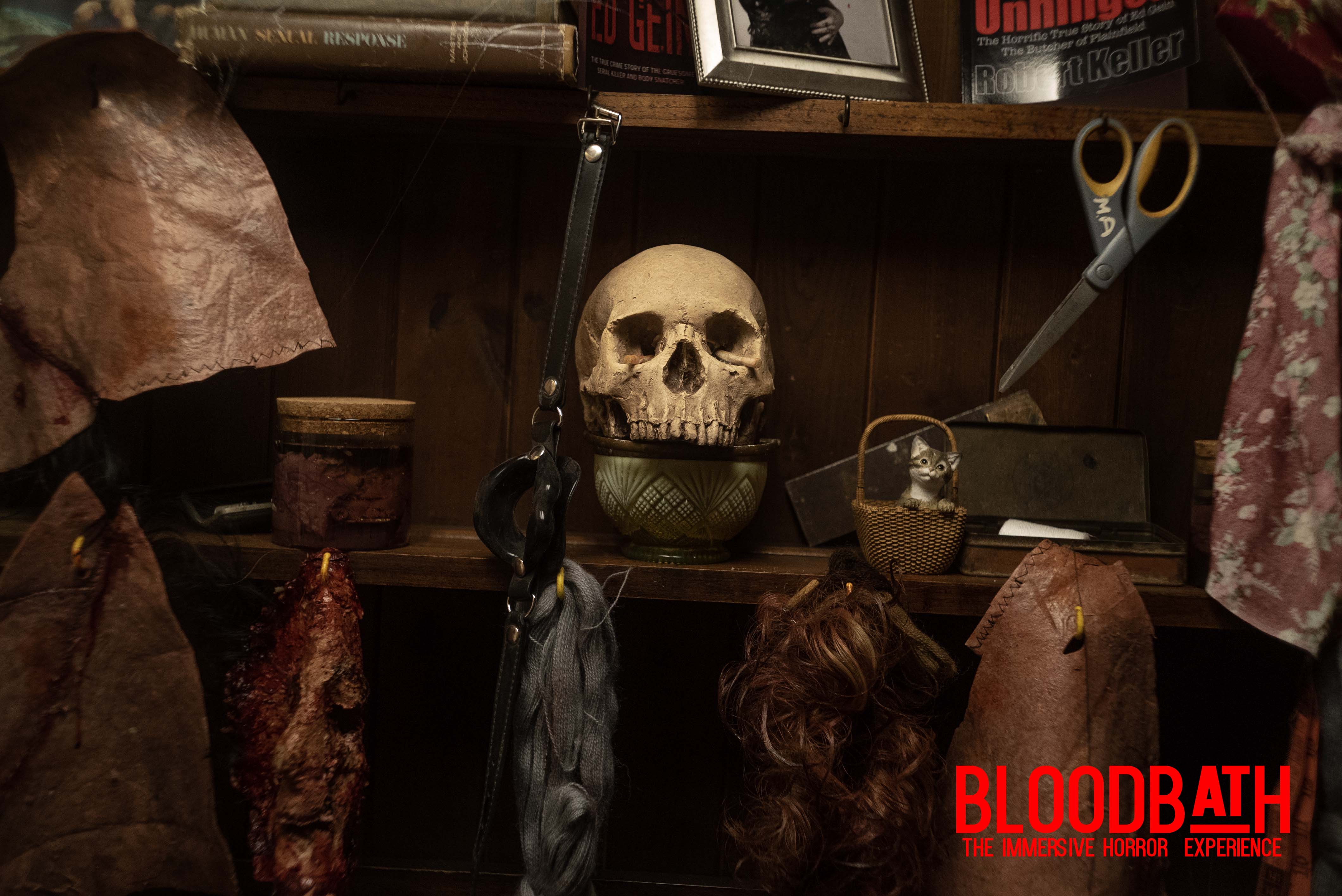 Inspiring the immersive
So, what was the inspiration for Bloodbath?
"I remember going to a Punch Drunk show and loving it, but I was a little frustrated that some of the storytelling details didn't come through to combine with the action." Says Gary when Bionic picked his brain and asked how he came up with the idea.
Punch Drunk, for anyone unaware, is an immersive entertainment company who heavily involves the audience in their theatrical performances.
"So, for Bloodbath, I wanted to create an immersive experience where all the details would feed back into the story we are telling". He explains. "My background is in scare attractions, but I also used to run a traveling circus, so I've always been interested in the production side of events." He finishes proudly.
But what makes Bloodbath so unique, compared to the many scare farms or horror escape rooms popping up all over London?
"With Bloodbath, the experience starts as soon as you buy your ticket. The email confirmation and follow up instructions are written by 'Jack' so the customer feels immersed from the start." Gary laughs before adding:
"Our serial killer Jack really enjoys messaging the customers in character rather than just replying to emails in a standard way. It's the little details. When people come through and appreciate those things, that makes us feel like we're achieving what we want"
And what is the creative process behind events like this? How big is the Screamworks team and how do they collaborate to come up with so many hauntingly horrific ideas guaranteed to leave customers on edge?
"There's twelve of us so far on the production side. We've got a really cool team, and the way we see it is we're making a movie." Gary tells us before continuing.
"A lot of the principles of production are there, we have great actors that really take their roles and run with them. They're always coming up with new details to add into the story."
"We're always watching the audience go through the show, and this in itself it inspires thoughts, will suddenly see someone react to something in a whole other way and think 'oh, we could do something like this" He says.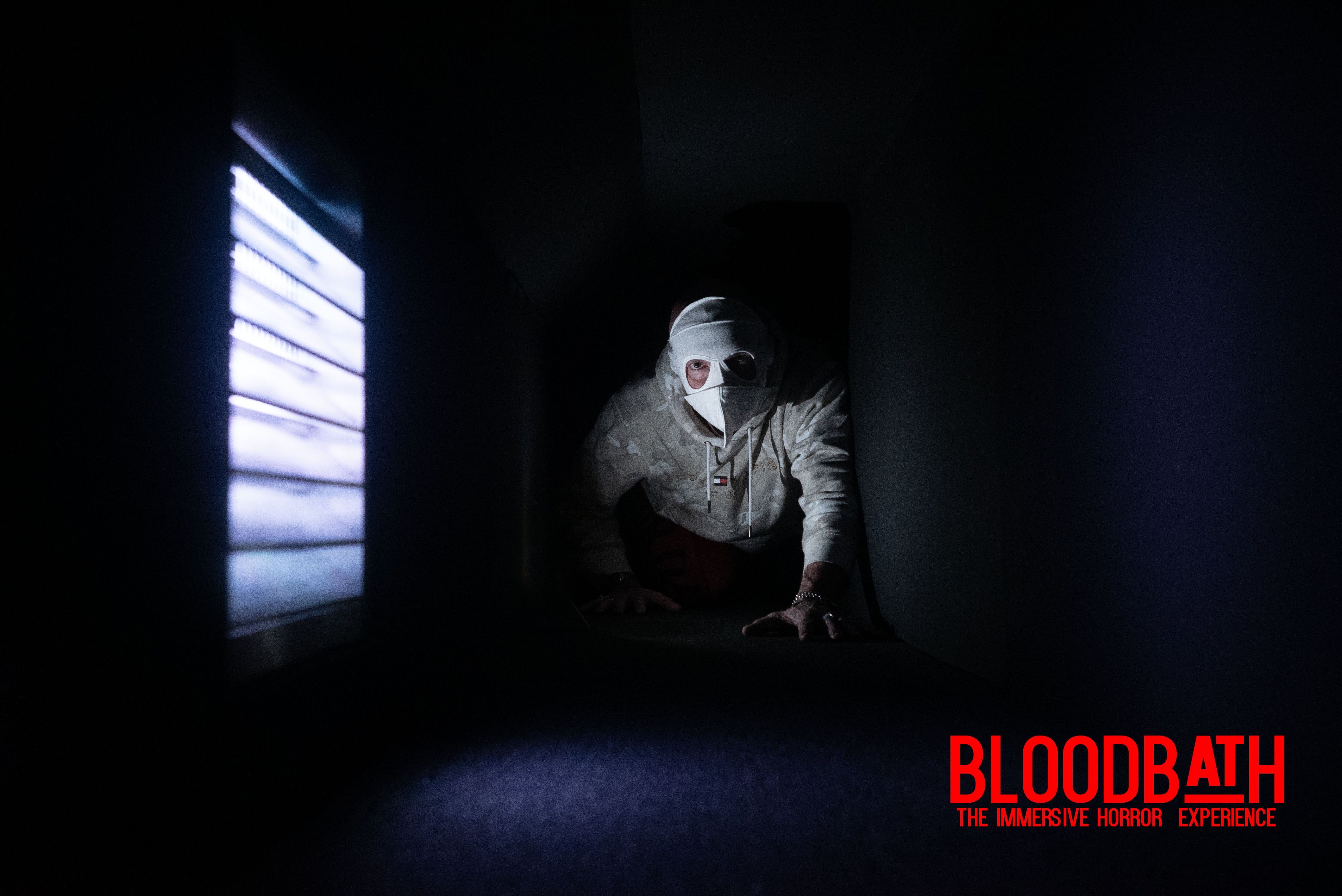 Visons coming to life
Bloodbath is Screamwork's first big event and has been welcoming guests for around six weeks now. But even though they've only been running for a short period of time, they've achieved so much already.
"I'd say our biggest achievement is watching our vison come to life. In many ways when you come up with an idea, it's just an idea. You have no idea how people will react or respond until they actually do. You can't tell the reality until it happens." Gary explains.
Bloodbath is enjoying some sparkling reviews though, customers are branding it 'brilliant' 'creepy' and 'just like being in a horror movie', Gary says the great feedback ensures all the hard work pays off.
"One of the best things is seeing customer reviews saying the same things we're trying to achieve. One customer said it was like being in a movie, and that's great because that's exactly what we're aiming for. We even have that quote written up on the wall at our offices because it's what we're all about" He laughs.
But although Jack and Abel have become fast favourites with the public, the Bloodbath team have encountered their own slew of difficulties. Luckily, they've managed to overcome them with ease.
"Our biggest struggle is that Bloodbath is a very complicated production." Gary ponders "The logistics of trying to make each group feel like they're the only ones in Jack's house can be hard, sometimes it's tough to strike a balance."
But seeing it all come together and the story unfold for each group makes it all worthwhile for Gary. He cited people's reactions as the best part of running Bloodbath.
"Seeing it come to life is great, but it's all about the customer experience for me and I love seeing the reactions of our visitors. Personally, horror is not a genre that works well on me, I don't find many events or horror mazes scare me. So, I love to watch others enjoy the thrill and the immersive experience."
He adds: "I'm just absolutely fascinated by people coming to these events to be completely scared and immersed, I remember one of our customers said: 'do you think this could actually be a real serial killer?' That's the level of immersion we want to be providing."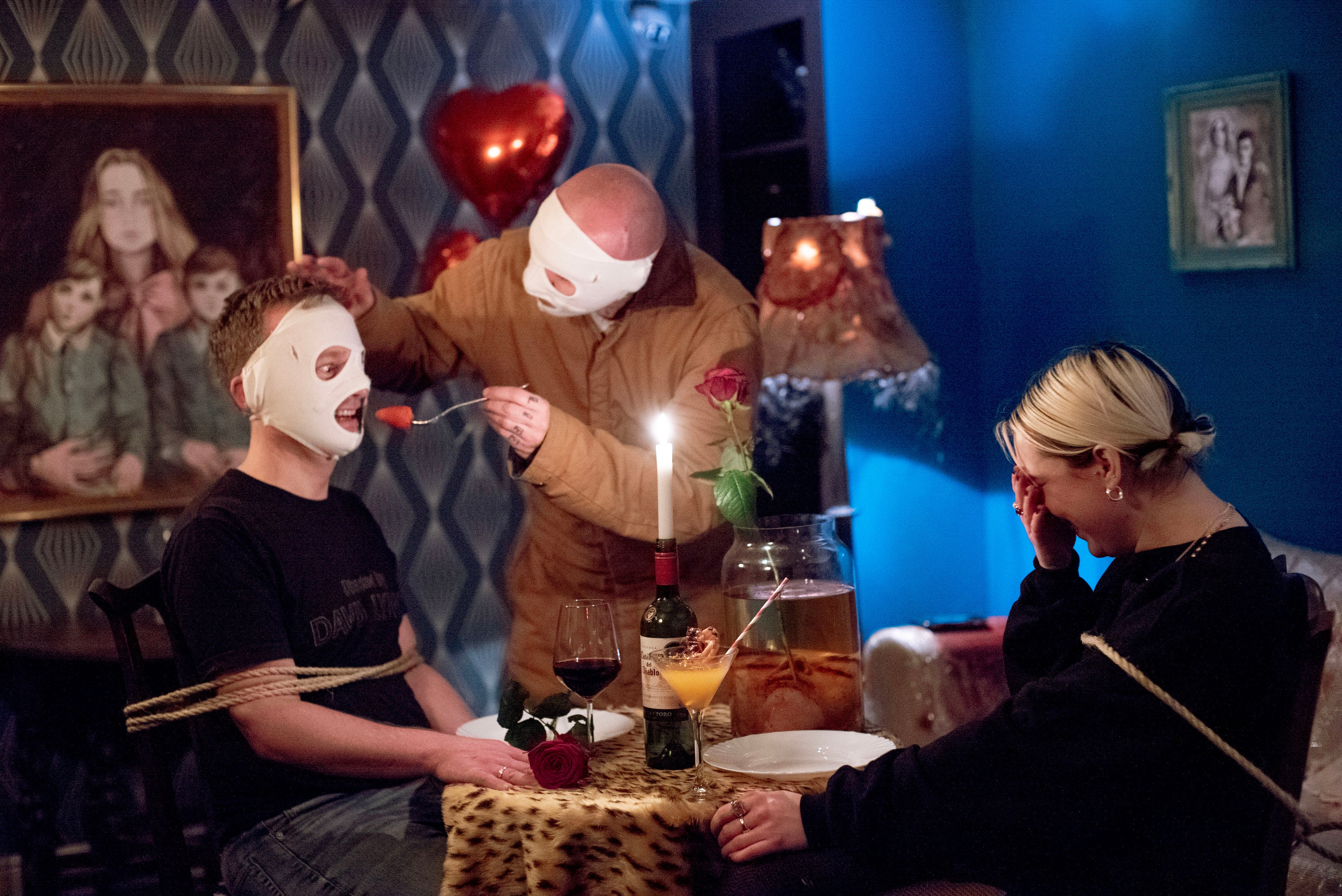 Matching energies
So, how does Gary keep himself and his team motivated? He says the job never feels like a chore because they all love what they do.
"Because it's so interactive, our actors can't wait for the next group to come in because you get a different reaction from them each time." Gary laughs.
"Each group will have a completely different energy. Some people might be laughing, some might be really scared. The actors say each time is like a brand-new performance because they don't know what to expect themselves."
He continues: "It's not 'acting by numbers' by any means, they come up with a performance that mirrors the group energy. Each actor has really evolved their character."
Gary has big plans for Bloodbath and the future of immersive experiences. His primary goal over the next few years is to build a really strong customer base, something that has already started to take shape.
"Building up a really loyal following who genuinely want to know what happens next is what I'm most excited about. We're at this premises for the next six years at least, so we're going to keep pushing the boundaries and producing cool events!" He tells us excitedly.
So, are there plans to find out what happens to Jack and Abel? Gary keeps coy.
"We have so many more ideas. The next experience will centre around the same USP, but not necessarily the same characters. It may not always be a serial killer's home. But we want to let Jack and Abel's story unfold for a bit longer first. We do have a special horror themed Valentine's special coming up though, so keep an eye out for details on that."
When talking about spreading the word about the business, Bionic asked if Screamworks prefers digital marketing or leans towards old school techniques like flyers, newsletters and adverts.
"We're still learning." Says Gary "We start as a blank state and market via a broad spectrum. We see what works, then we invest more in that. Social media is great for reaching a wider audience though. Once you know the kinds of people that like coming to your events, you can target them in a more specific way."
He said that research on customers booking Bloodbath has been insightful but wholly surprising.
"I've recently done some research on our booking patterns here at Screamworks and 68% of our customers are women. This was quite surprising as the horror genre is largely male dominated.
Past stats for other events showed mostly male customers." He told us.
"We also get a lot of marketing professionals coming down, so it would be interesting to see what is encouraging them to book tickets."
He adds: "I've been in live events for about 15 years now, and each event resonates with a different demographic."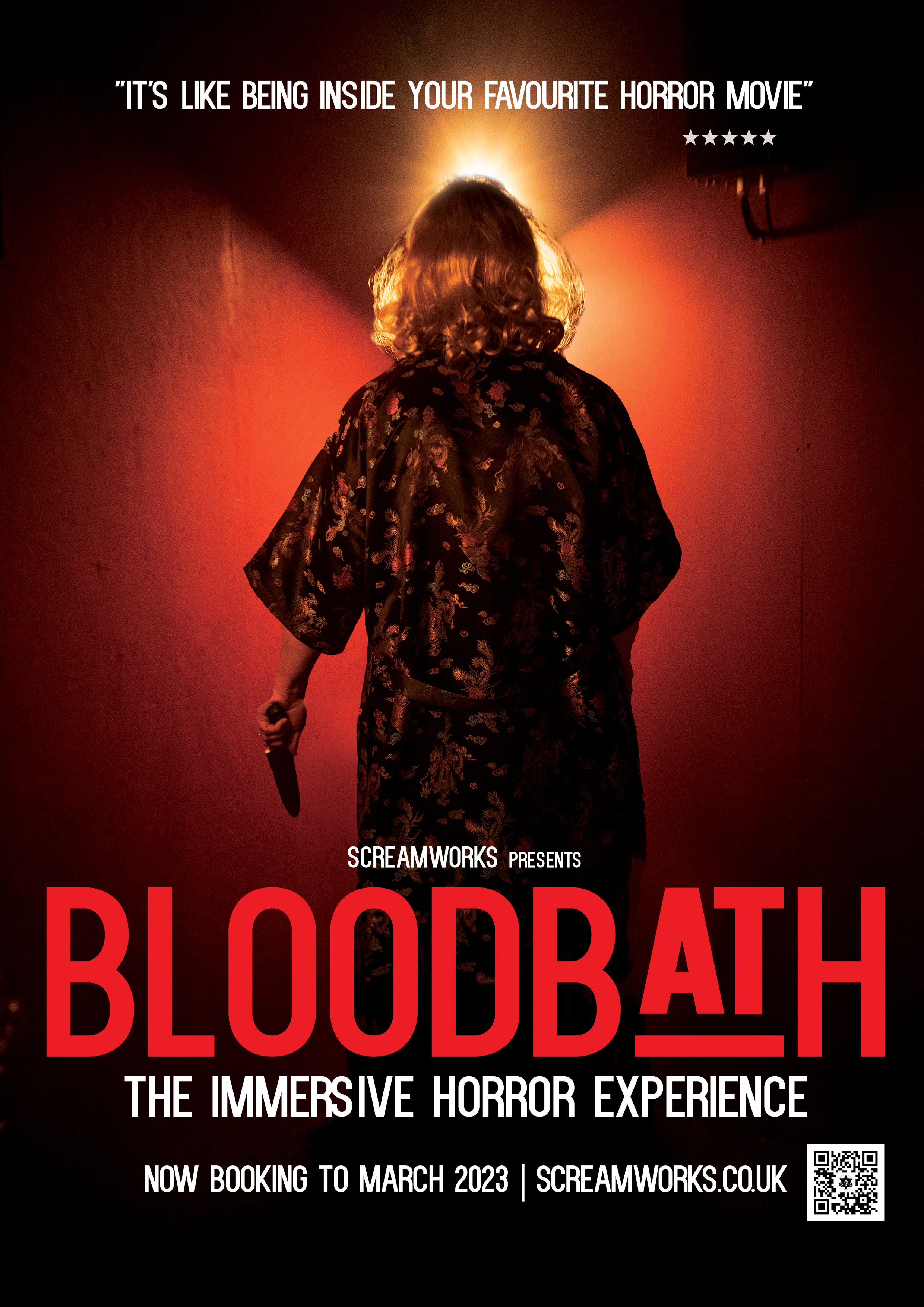 The personal approach
And what is Gary's best advice for someone wishing to start up their own business from scratch? He said not to assume too much and keep a very open minded approach.
"The best advice I could give is to keep an open mind, try not to assume too much. It's the market and customers that will tell you what they want so don't be too single minded. Ultimately take the leap and do it, don't put your blinkers on." He said thoughtfully.
Gary added he thinks we should support smaller businesses because they have the scope to really push the boundaries and become pioneers in what they do.
"There's a lot of smaller companies that can do a lot of cool stuff. There's been lots of larger companies that began as start-ups with a cult following, as they've become more corporate they're unable to take risks and they therefore lose lustre. Small business create innovation in our economy. They're able to be disruptive." He says.
So, are there any other businesses that inspire Gary? He said anywhere that goes above and beyond for their customers is a win with him.
"Anywhere I go where the customer service is focused on the customer is an inspiration to me. The level of detail and personalisation makes all the difference. It doesn't matter what sector it is. I went to a restaurant In Covent Garden and the way the waiters behaved was like a well-executed ballet. I learnt so much from just watching their interactions with customers." Recalls Gary before adding:
"It's all about personalised experience, you can put ideas in your filing cabinet to use later. Inspiration can come from anywhere."
Gary says personalising the experience is of the upmost importance to him. The team want their guests to feel like Bloodbath is about them and only them. They want customers to get lost in the story, however terrifying it may be.
"I think the best part is when we get to personalise the experience, we know you. This is how we appeal to certain types of people and come up with new ideas to make the event more immersive for you. It's about pushing boundaries but still making sure the story is there." Gary explains.
You can book a tour around Jack's lair (if you're brave enough) via the Screamworks website. You can also check them out on Facebook and Instagram.