Escape from normality with Fox in a Box
If you've never played an escape room before, you're missing a treat. With themes to suit anyone and everyone, the game tests your problem-solving skills as you try to unlock yourselves within the hour.
Growing in popularity all over the world, escape rooms have become a much-loved activity for adrenaline junkies, families, forward thinkers and everyone in between. Bionic had a chat with Sheyi Thomas, owner of 'Fox in the Box' escape rooms in London to find out what makes him tick.
Enter the escape room
"I was actually in Nice on a family trip back in 2016 when I played my first escape room" says Sheyi when Bionic asked how Fox in the Box started.
"I was scrolling on my phone, looking at things to do and 'Fox in a Box, Nice' popped up. I'd never done an escape room or anything like it before, but I remember seeing an episode of the Big Bang Theory where they played one and it looked pretty interesting." He continues.
"So, we went down there, it was me, my mum, my dad, and my sister, I remember we came to this spiral staircase and there were three doors" Sheyi recalls.
"One said 'Bunker,' one said 'Bank' and the other said 'Zombie.' At this point, we still didn't know what this place was about or what an escape room even was." He laughs.
"We asked the lady at the counter, but she said the best way for us to see what it was about was to just play. My mum and sister immediately ruled out 'Zombie' and as 'Bank' was played in complete darkness, that left us with 'Bunker'."
He continued. "So, we went in, played and had a really good time. I really enjoyed it and we did quite well, escaping with four seconds to spare. That was my introduction to escape rooms. I left that trip feeling really inspired."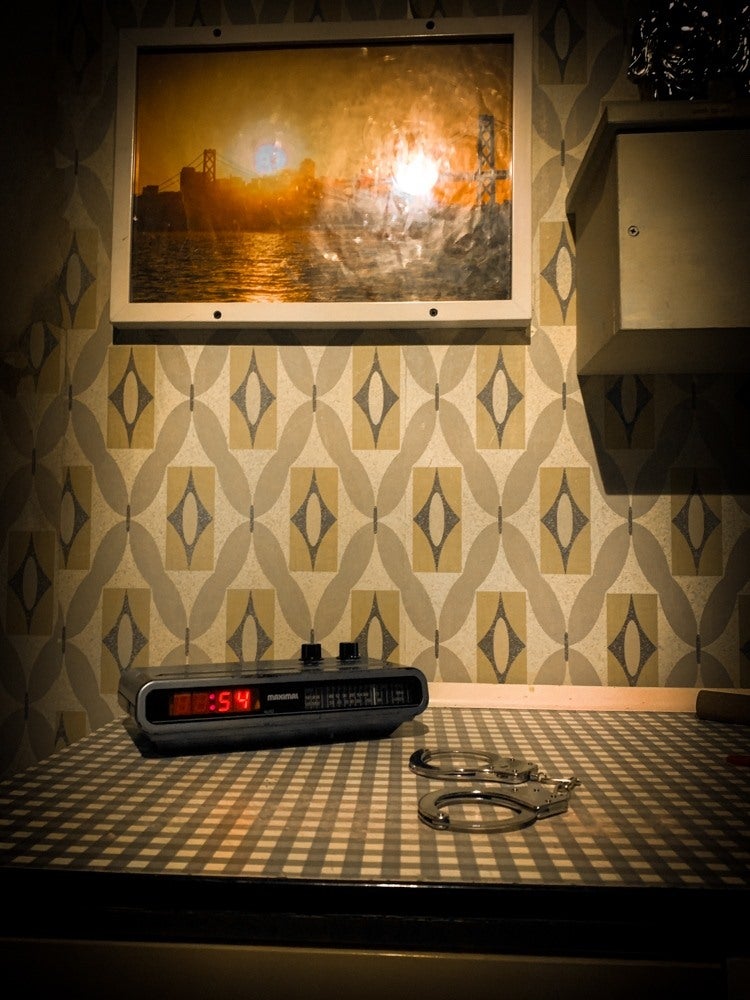 Stockholm delivers
Before that fated trip changed his whole career path, Sheyi had dabbled in property and was hoping to build investments.
"Before going to Nice, my original plan was to get into the property business, but I kept getting beat at auctions" says Sheyi.
"I had a small deposit saved up so after we'd played the escape room, I contacted the owner to say how much we enjoyed it and to ask more about escape rooms in general" he explains.
"They informed me that Fox in a Box was actually a franchise, but they didn't have one in the UK" Sheyi tells us "So I immediately got in touch with the CEO to express my interest. He answered my questions and at the end of the conversation, he said if I was serious about setting up a franchise in London then to meet him to speak more. Two weeks later I was flying to the headquarters in Stockholm."
Sheyi had fun exploring the different games Fox in a Box had on offer in Stockholm and decided to pursue this unique new business opportunity, giving it his all.
"I spent the day with the owners and played the other games; 'Prison Break' and 'Zodiac'. We have these same rooms at our London location now." Sheyi tells us.
He said the immersive nature of the games really impressed him and he knew he wanted to develop his own unique ideas as a career. Prison Break, in particular, felt so real and that was something he wanted to capture.
He told us "I threw the deposit and all the money I had into setting up Fox in a Box over in London, signed the contract in January 2017 and we launched in May 2019."
But things weren't easy setting up. Although determined to create a collection of escape rooms that reflected his passion and creativity, Sheyi had never taken on anything as big as this venture. But he's glad he took on the challenge and has never looked back.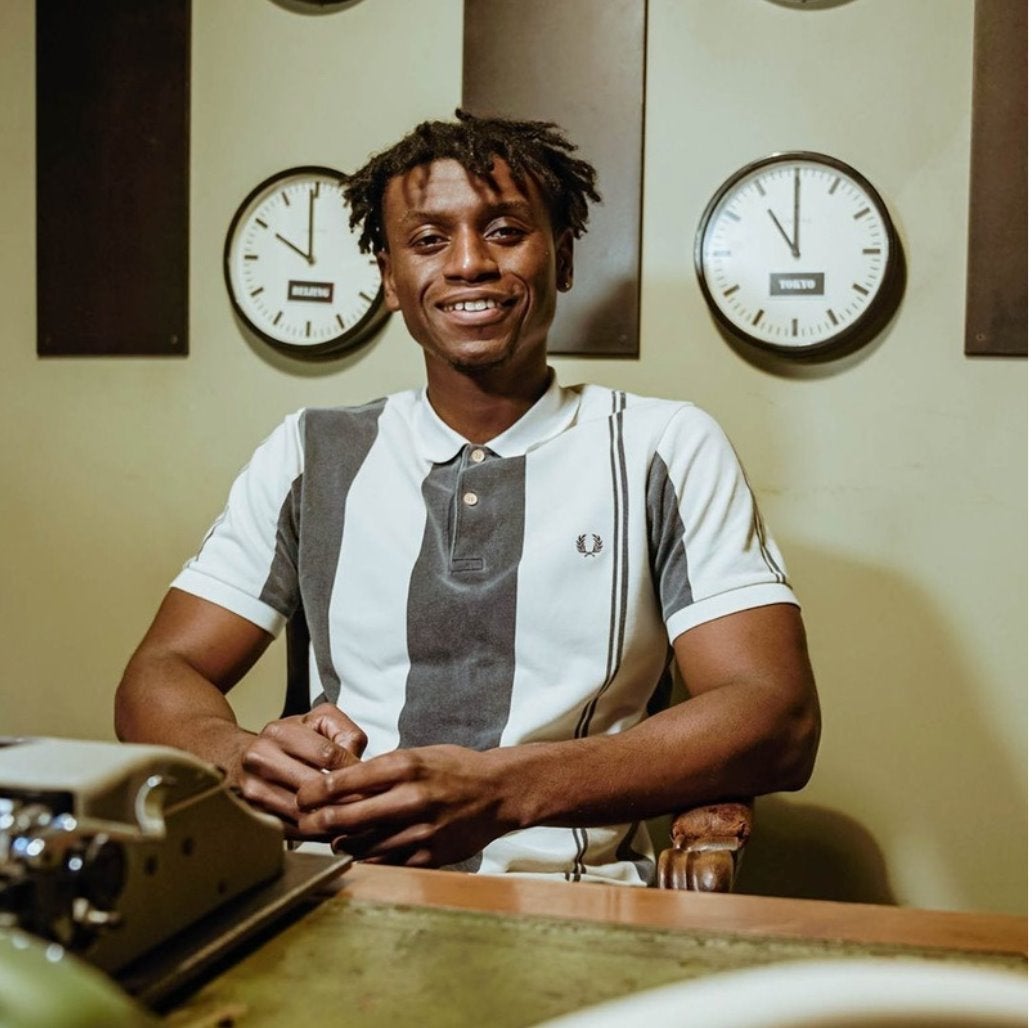 Thinking outside the box
Fast forward to 2022, Fox in a Box has survived its own challenges and certainly earned its stripes, it has grown into a well-loved business and emerged from the pandemic stronger than ever.
Sheyi now prides himself on making sure Fox in a Box is a memorable experience for all his customers and uses his past skills to focus on user experience.
"There are a number of things that make our escape rooms stand out. We've been very committed to an immersive experience and customer experience" he explains.
"Before launching Fox in a Box, I worked for 'AKD Solutions'. They specialised in gamification-based learning and are a brilliant development consultancy. Working there gave me a real insight into high-level customer experience so, this became integral when setting up 'Fox in a Box"
Due to this vital experience, Fox in a Box has been created not just with eager thrill-seekers in mind, but also for corporates looking for alternative team building days that are both fun and practical.
"Escape rooms are fun, but at their core they are all about problem solving and creativity" says Sheyi. "Now that I've left AKD Solutions and set up Fox in a Box, the two companies are now collaborating, and we've created some really innovate learning experience centred around the rooms."
It's certainly a different team-building day, stuffy offices and never-ending slides are traded for prison escapes and racing to get away from zombies. It's a refreshing change and that's what Sheyi loves about it.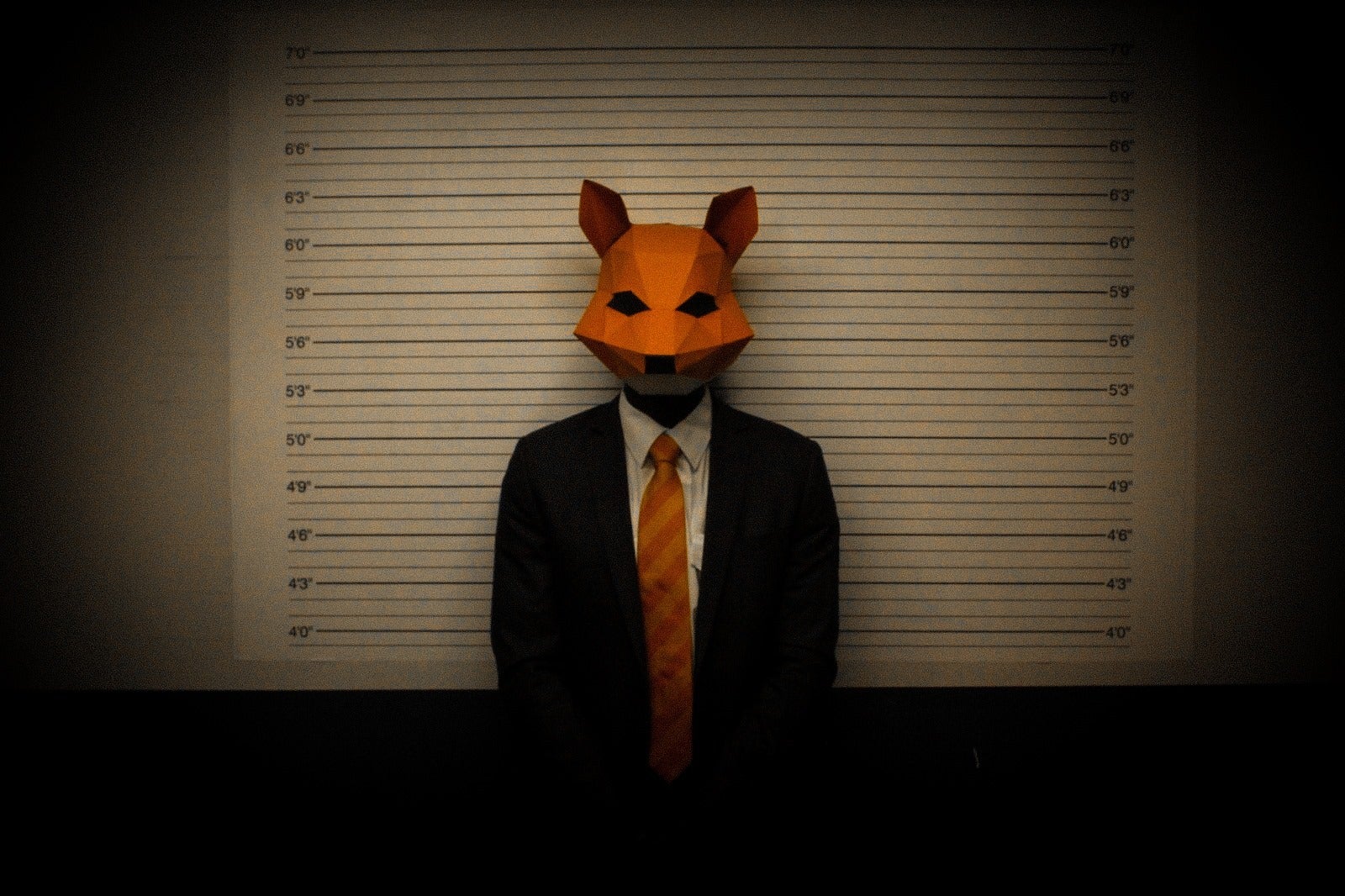 Seeking a specialism
But it's pushing boundaries and always striving to be the best that's why Fox in a Box is such a gem of an SME.
"It's all about looking at the rooms and thinking 'Ok, how can we take this up a notch?" Sheyi says.
"When you come to Fox in a Box, there's almost a 'Mr. Fox's portal.' Once you cross over that line, everything changes. You leave behind London and your current identity, and you take on this new mission and identity."
"The minute you cross the portal, if you're playing prison break you are a prisoner and you are treated as such. Everything we do from that point on, things you hear, see and touch, is done to help you forget your previous reality and immerse yourself in this new one. Those are the things people mention in our TripAdvisor reviews. The immersive nature of our rooms." Sheyi tells us.
The Fox in a Box team are proud of the work they do, but setting up such a forward-thinking business has been like finding their way out of their own personal escape room. Sheyi had to try different things, come up with alternative solutions and work with his staff to succeed.
And they have succeeded; you just have to look at their five-star ratings on Trip Advisor. Plus, they've featured on Radio 4 and won 'Traveller's Choice Award' in 2021 for 'London's most immersive escape room'.
"This whole process has been a challenge," explains Sheyi "I started this when I was 25, I'd had small businesses before, but this was the biggest and most progressive thing I'd ever done. I come across different obstacles every day, whether it be learning how to be an effective leader, finances or business growth."
He said the pandemic was the biggest struggle Fox in the Box has faced to date, but that it brought a silver lining with its forced closures.
"Covid was probably the biggest challenge we've faced to date" says Sheyi "We had to shut and weren't making any money, but it gave us a chance to ask some fundamental questions; Why aren't we making money?"
"We got the chance to analyse our business model and get creative with what we could do with the space. Plus, we got to think about what other products and services we could offer. Without Covid, we wouldn't have been forced to take that action."
He agrees the closure of the physical rooms was a tough roadblock, but now they've actually grown from that hardship.
He said: "Whilst it was disruptive, growth doesn't come from comfort. We've managed to pivot in a number of ways, including setting up virtual escape rooms. That has opened us to an international audience, we now have players from Finland, Chicago and other parts of the world. That's been really beneficial for us."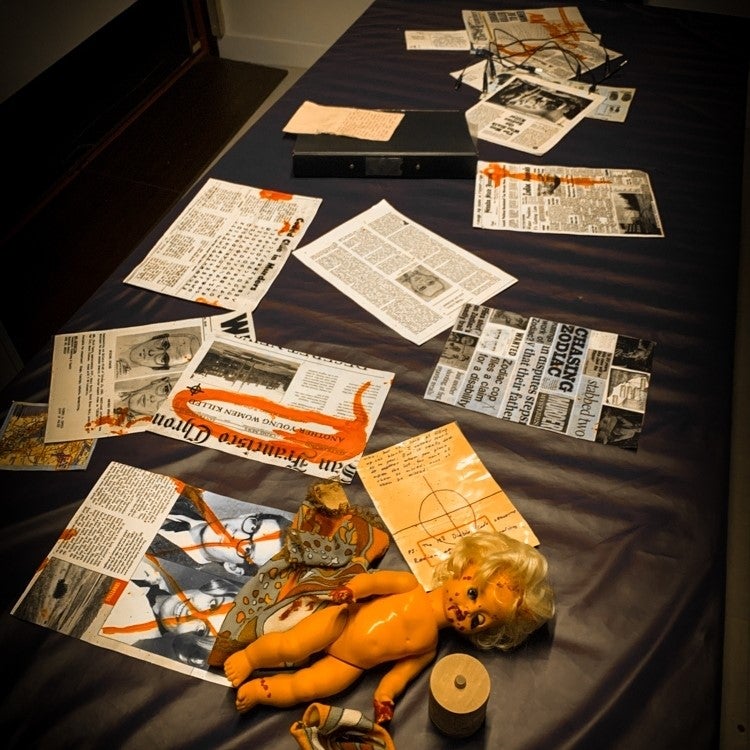 Building an empire
There are also high hopes for the future that Sheyi is excited to share with us.
"We've now set up a sister company where we create immersive experiences on behalf of others, we've done some work for charity events and are currently bidding to work with some of the UK's biggest companies. So that's something I'm really excited about. We have a checklist of businesses we'd love to work with."
So, what does Sheyi put the success of Fox in a Box down to?
"I've got an amazing team, without them we wouldn't be here today. They've stuck with us through Covid when things didn't look so good. We had great staff and a reasonable landlord, so we were very fortunate throughout the pandemic."
He cites bringing his ideas to life as the most rewarding thing about running the business though and loves hearing feedback.
"I love being able to take our ideas, manifest them and actually get feedback. These are ideas that are floating around my head, I might have an idea at the dinner table one day and then three months later it's in an escape room. Then you hear customers talk about how much they enjoyed that same idea that popped into your head at the dinner table. It's really special. The feedback from people is definitely the best part for me."
He continues: "When people come out and you can see their reaction. Especially when there's a member who isn't too keen on going in, they're quite unenthusiastic. And they come out bouncing off the wall wanting to book their next game!"
"I love that transition, the fact we can have that effect on people. It's something that they're going to remember." Sheyi tells us.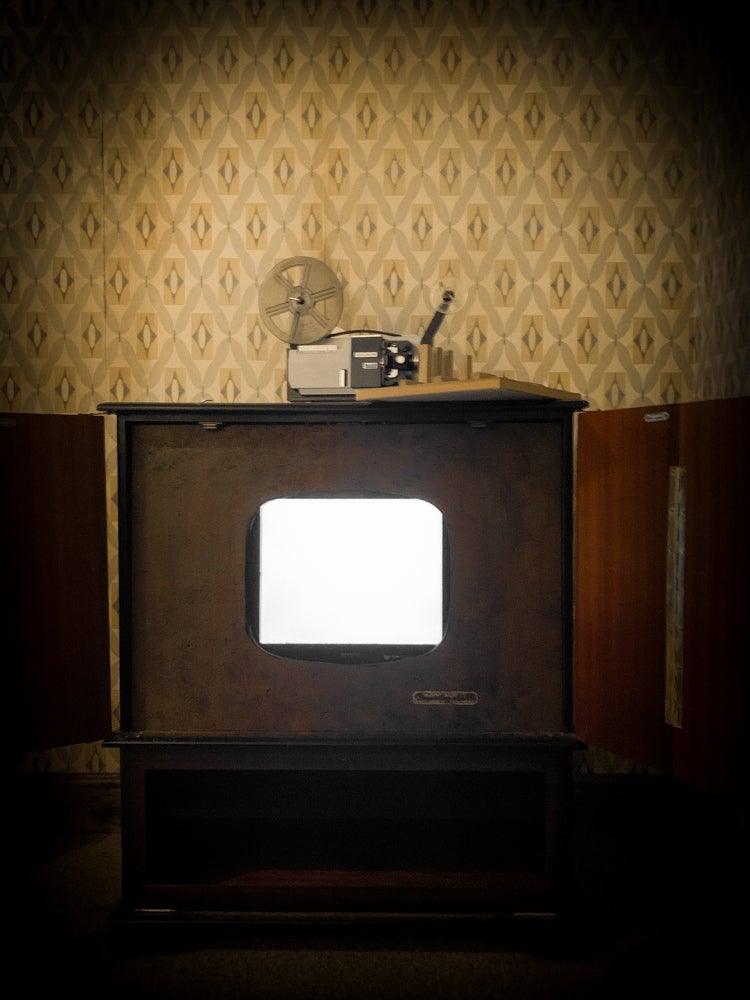 Stellar advice from Sheyi
What advice would Sheyi give to someone wanting to start their own business?
"I feel like I'm still figuring it out myself." He contemplates "The best advice I could give is there's no such thing as certainty, you could find yourself waiting for the perfect storm or the right time, so just get started!"
"Don't worry too much about what you don't know" he continues "If you're diligent and work hard, everything will fall into place. In the grand scheme of things, things will figure themselves out."
And lastly, which Fox in a Box room does Sheyi advise an escape room newbie to try?
"We encourage people to go on a journey at Fox in a Box" He says "'Zodiac' was the game that made me decide to embark on this venture, so I'd have to say that one. We've got people who have done escape rooms all over the world and they still come back and say 'Zodiac' at Fox in a Box was the best game they've played."
So, here's to the bright future, Sheyi has a lot of big plans for Fox in a Box. To book a thrilling escape room or fun-filled team day, book online.