Divine Trash Clothing paves the way for fresh fashion
A breath of fresh air for Buxton
Bionic spoke to Lucy Bradbury, owner of Buxton-based clothes shop Divine Trash. We found out how she uncovered her passion for selling quirky clobber to visitors near and far.
"We started back in 2006, so we've been going for 16 years now. Our first-ever premises was on the Market place in Buxton" recalls Lucy when Bionic asked how long she's been bustling around her busy shop.
"I'd always flitted between different jobs and could never decide what I wanted to do in life. I'd been a hairdresser and cabin crew, but ever since I was a little girl, I've always wanted a clothes shop. That's the dream, isn't it?" she laughs.
Lucy found herself thinking about the local high street she walked down every day and pondering what was missing. There were lots of places to buy clothes, but Buxton was missing quirkiness; somewhere you could pick up unique items and create your own look.
"I was then set on starting up a clothes shop, I started doing research every night and was busy looking for suppliers and premises," says Lucy. "I met my partner around that time, and he already had a business, so we set up together. He was my inspiration! He's now a silent partner of Divine Trash and does all our website upkeep."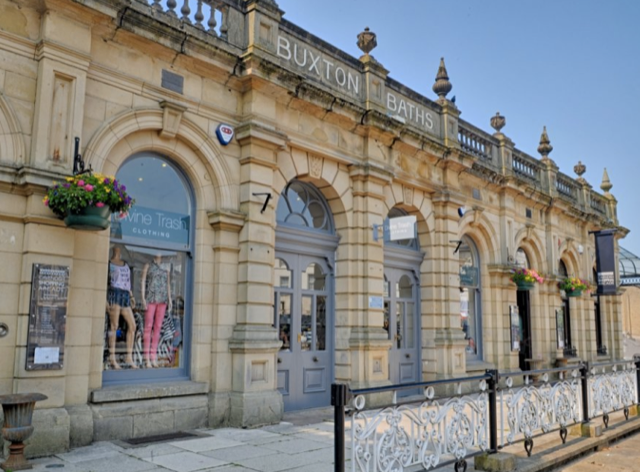 Big dreams coming true
Lucy worked her socks off and eventually Divine Trash proudly swung open its doors on the marketplace, displaying fun clothes heavily influenced by vintage fashion.
"Our opening actually coincided with the opening of Derby University, so that brought an influx of students, who became our main target customer base." Lucy remembers.
"We started off selling vintage clothing sourced from Europe. But because the courses at Derby university weren't really geared towards creativity, fashion or art, we had to have a rethink." Lucy tells us.
"Although people loved the vintage clothes and were coming in to look, there weren't as many people buying them. So, we introduced brand new stock and went from there." Says Lucy. "There's a difference between having a store that stands out and a store that makes you money."
So, new stock arrived, Divine Trash bounced back in a different direction and the success stemmed from there.
Locals flocked to snap up garments you couldn't find anywhere else, fresh new alternatives to the standard high street offerings, and Divine Trash became a hit. People loved the refreshing fashion.
"About five years into running the shop, new premises became available in the Cavendish Arcade in Buxton" explains Lucy "It was a Grade 2 listed building. There was more footfall, and it was in the centre of town, so we gave it a go. We thought it's now or never." She explains.
And that leap of faith certainly paid off. Lucy's business boomed. Divine Trash became a staple of Buxton, enjoying new customers and a growing sense of community. Lucy looks back at that time and is proud at how far the business has come.
"My biggest achievement is probably the longevity of the business." she says "I used to fluctuate between jobs and find something new when I got bored but owning this shop has been great. I have a lot more creative license. I decide the brands we stock; I head off on buying trips all around the country to find clothes we want to sell."
She also says her staff make tough days worthwhile. "The staff I've got now have been with us for a while. Hopefully, they enjoy coming to work, I try to make it like a little family." she says.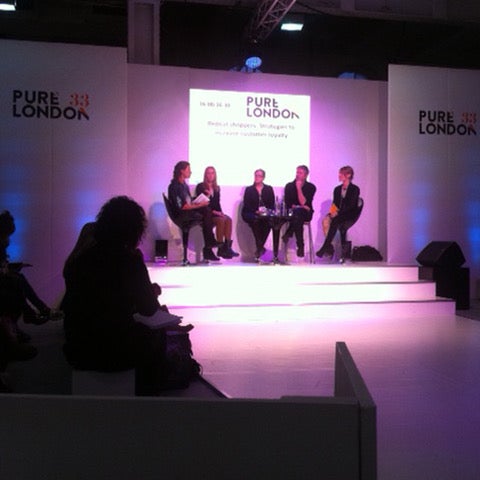 Sidestepping struggles
So, what has Lucy's biggest struggle been and how has she overcome the inevitable adversities when running her own SME?
"The biggest struggle was when we moved premises. Obviously, because it was in a busier place, the rent was higher and there were more overheads. Throughout Covid, we still paid rent even though we couldn't open so that was tough."
Moving forward, life looks a little different for Lucy but she's excited about the future and giving Divine Trash her all. Things may have changed, but the business understands its customers better now.
"Our target audience has changed from students to tourists." She tells Bionic "We recently had a 5* hotel open next door to the shop, and that brought in a new market of customers for us. The tourists seem more likely to experiment with clothes and trends." she continues.
Divine Trash has lots of big plans but supporting other local shops and becoming a sustainable brand are both at the top of Lucy's list.
"We've got lots of plans I'm excited about." Lucy enthuses "We launched our magazine 'DT Life' in May 2020, so I've enjoyed working on that. We interview local businesses and do Q&As with brands we stock. It's very sustainable too so we use recyclable paper."
"We wanted to give something physical back to our customers, and it's done well so far, with each issue we distribute 1000 copies and we are currently on issue 6 of the magazine" She continues.
With sustainability becoming a larger priority for hundreds of small businesses, Lucy wanted to go further and do her bit to help the environment.
"We've also signed up for a plant a tree initiative." She explains "With every purchase both instore & online, we plant a tree. We work with a company that plants trees in the UK, Scotland, Madagascar, Kenya and Mozambique and with this we can watch the projects grow. This helps offset our carbon footprint. In addition to this, all our carrier bags and mailers are made from recycled craft paper and our bubble wrap packaging is biodegradable".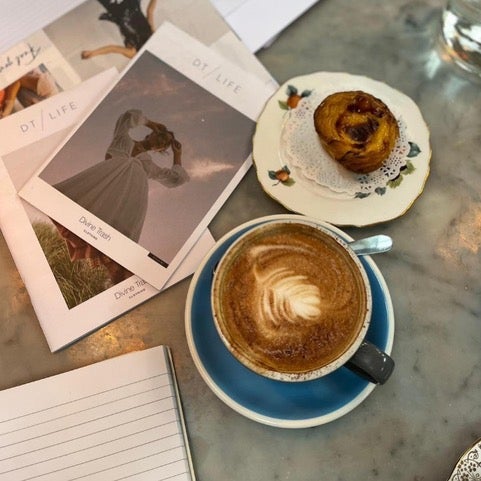 Exciting times ahead
Divine Trash has indeed become a much-loved local business over the years, it's gone from a small newcomer nestled in the market area of Buxton to a staple of the pretty spa town. Divine Trash is instantly recognisable as a stellar SME now and Lucy is clear on where she wants to head in the future.
"I'm excited about really focusing on Divine Trash." Lucy says "A few years ago, I set up an outlet for sale products from our shop. Although it did well, we weren't really making any money from it, the profit we made was just covering the rent. So, I gave that up, I'm a lot less stressed and ready to just focus on Divine Trash."
She continues "I've signed another 5-year lease so we're going to have fun re-kitting the shop and researching sustainable new brands to stock."
Even though Lucy has a lot of perfectly prepared plans, she still has sprinklings of top-notch advice to share with other business owners.
"I'd say always show appreciation to your staff." She replies when asked what she would say to another SME owner just starting up "It's the little things that are important, like showing appreciation, never taking them for granted and always being happy to listen to their opinions, concerns and suggestions"
"We have get-togethers at Christmas and I take the staff on buying trips to London and Manchester. We also make time to go on team building days. We've recently taken part in a staff away day with a local lady who does lifestyle coaching, so that was great." She says.
"I'd also say be really careful about expanding and go slowly to start with. You're only as good as your staff so make sure you recruit great people and treat them well." Lucy adds.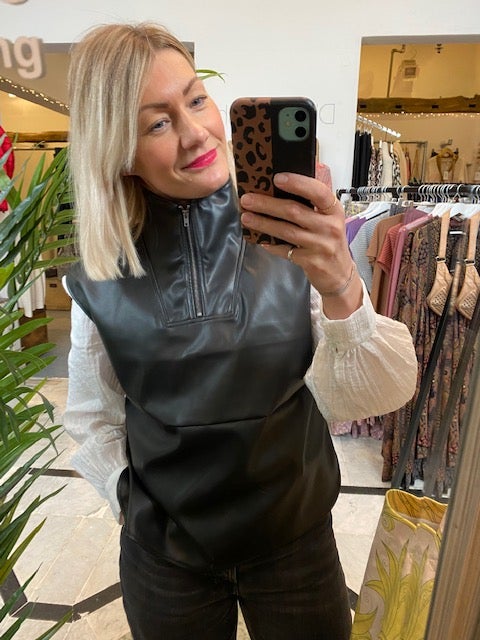 Supporting the SME Cycle
The bottom line is that if you work hard and let your passion shine through, you can reap some fantastic benefits. Lucy says the best thing about owning Divine Trash is seeing people enjoy her clothes and sport her outfits with individuality and flair.
"Seeing people wearing our products is amazing. I was recently staying in a hotel about 20 miles away and saw a lady wearing a cardigan from our shop. It's a good feeling as it's not just local people who love wearing our clothes." She says proudly.
"It's so important to shop small for the sake of the local economy." She ponders "You have to put your money back into local shops, restaurants & other businesses in order for the whole community to thrive and make it a nicer place to be, that could be to retire or to start a family, it's like a big cycle."
"Also, it's refreshing to see more local shops popping up. In Buxton, there are not a lot of places that sell the clothes we sell. We're unique and I like how we've become a staple of our high street, people know our shop even if they don't buy from us."
Check out the Divine Trash website to see what fresh fashion is on offer this season. And keep up to date by following Divine Trash on Instagram, Twitter, Facebook, and Pinterest.