business bank accounts
How to choose and set up a business bank account
Choosing the right kind of banking service can have a huge impact on your business — the best one for you will depend on how you manage your company's finances.
But, with so many options to choose from, picking the best bank account that suits your business can be quite the challenge. After all, how do you know which is going to be the best long-term option for your business?
In this guide, we'll explore the benefits of business bank accounts, how to choose the right account for your company, and some of the best business bank accounts in the UK.
What is a business bank account?
Put simply, a business bank account is used by businesses or sole traders to manage any money that is acquired through the company.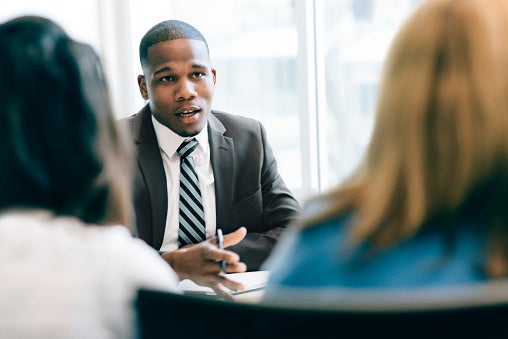 While it can be inconvenient to manage both a personal and business bank account, business accounts usually come with special conditions that can help business owners.
When it comes to opening your account, it's important to understand the process. Otherwise, you could waste a lot of time choosing the wrong account for your needs.
The benefits of a business bank account
Whether you're a freelancer or a sole trader, having a business bank account is a smart idea for your business. A business bank account comes with multiple perks and advantages, as well as added protection. With a business account you have:
Financial protection — Separating your personal and business finances safeguards both of their respective funds. Your business credit score won't be negatively affected or impacted if you suffer a personal financial crisis.
Organised spending — Whether you need to track expenses, monitor spending, or avoid overspending — all of which will have an impact on your business — a business bank account can monitor reports that reflect the current financial status of your company and help you to calculate any tax you'll have to pay.
Professionalism — Customers and clients will be able to make cheques or online transactions to your business rather than to you personally. This simplifies your finances, maintains your professional image and ensures that you receive and deposit payments under the company name.
Manage cash flow — Managing the cash flow that comes in and out of your business is important. With a business bank account, you'll be able to manage and predict how much money will be available in the future.
It might also help your application for a business loan if you apply through your bank.
How to choose a business account
You'll have to first consider the needs of your business and how to manage its transactions before you make a decision.
When choosing, there are several factors you should consider:
Interest rates — Higher interest rates will mean greater returns on your savings.
Internet banking — Most banks do offer online banking and app transactions in the UK, but it's best to check beforehand that this option is definitely offered.
Standing charges — Unfortunately, there are lots of different charges that you may encounter while setting up and using your business bank account — the most common being standing charges. Some banks charge business accounts a monthly or quarterly fee for banking with them, so it's best to double-check with your potential bank first.
Transactional fees and charges — These charges are typically made for the handling and moving of money in and out of your business account. This can include physical transactions — such as cash or cheques — as well as automated payments, Direct Debits and standing orders.
You should also consider the following when choosing a bank account for your business:
Location - Even if you do most of your banking online or via an app, it's handy to have a branch in your area in case you do ever need to visit the bank in person. Be aware that some challenger banks are fully remote and won't have a branch that you can visit.
Banking apps - Most banks now encourage you to do your day-to-day banking online or via their app. But you should always try to take a look at the app and its features before you sign up as some may not have all the features or ease of use that you need.
Overseas payments - If you do any sort of overseas trading, make sure your bank can handle international payments and has good rates associated with other currencies.
Support - Business bank support comes in two forms. First, there's the customer service. This is especially important if you can't get to a branch so look out for the option of 24/7 phone support and read up on customer reviews before you apply. Then there's the support needed to help as your business changes or grows. Make sure you regularly check your bank details to make sure you're getting the best rates and the right tools your business needs.
While it isn't compulsory to sign up for a business bank account, larger businesses, start-ups and small companies would benefit from setting one up.
When and how to open a business bank account
The steps to opening up a bank account in the UK can vary from bank to bank, but it is advisable to start your search online and work from there.
When you have found a bank, it's best to let them know if there are any foreign shareholders or directors within the business and then explain that you would need a UK business bank account rather than an international one.
Once you've opened your bank account, you're free to use your local branch for any of your banking needs. This also includes speaking to any members of staff regarding any help you may need — although you may have to book an appointment in advance.
What documents and details do you need to open a business bank account?
If you're setting up a business bank account in the UK, there are several personal and professional documents you'll need to have at hand. The process is relatively straightforward as long as you meet the eligibility criteria that have been set out by the bank.
Personal details
Proof of ID — All named company directors will need to provide some form of identification. This can be either a passport, driving licence or national ID card. You'll also have to be over 18 years of age.
Proof of address — In case the bank is unable to verify your name and address electronically, it's best to bring two types of address verification. This can be your most recent bank statement, a council tax or a utility bill.
Financial proof — In some instances, banks may ask you to present proof of your financial situation.
Business details
Full business address — Including the company postcode.
Contact details — Including any phone numbers or email addresses that are linked to the business.
Companies House registration number — For limited companies and partnerships, you'll have to provide your Companies House registration number.
Estimated annual turnover — Some banks may ask for proof of a clean credit banking history as well as your estimated annual turnover.
How long does it take to open a business bank account?
As the bank will need to carry out certain checks to confirm your identity, any directors who are registered to the company will need to verify the legitimacy of your business.
Depending on the bank, this can take anywhere from one to four weeks, but some banks may approve your application instantly. This would allow you to access your account online straight away; however, you'll have to wait up to ten business days to receive your debit card.
There are several factors that can speed up the process of opening your new bank account. These include:
Register at a bank where you already hold a personal or regular current account.
Some banks provide their estimated wait periods online, meaning you can see how long it will take for your details to be processed.
What are the best business bank accounts in the UK?
Many of the high street banks in the UK offer some form of business bank accounts — including Santander, NatWest, Lloyds and Barclays. Choosing a bank that has a branch that is close to you is important, as many banks charge extra if you use the Post Office to pay in cash or cheques.
Santander
Santander claims that their 1|2|3 Business Current Account is "award-winning". Some of the benefits of its business current account include:
Up to £300 cashback each year.
Discounted monthly fees of £5 for start-ups for 18 months and switchers for 12 months.
Arranged overdraft of 10.00% EAR (variable) from 10 November 2021.
Access online, at Satnader branches, ATMs and Post Office branches.
As well as its 1|2|3 Business Current Account, Santander also offers a Business Current Account option, for companies who have 2 or more directors.
Due to customers who are in need of urgent support under the Bounce Back Loan Scheme, Santander is temporarily only supporting existing customers who are looking to open a new business current account.
HSBC
HSBC offers a wide variety of different business bank account products — ranging from small businesses, larger businesses, charitable organisations, corporate accounts and business currency accounts.
Its Kinetic Current Account, which is for sole traders and single director companies, offers:
Monthly cash flow and spending insights that allows you to see categorised spending and business expenses.
Savings account available upon application, subject to eligibility at 0.01% AER/Gross.
No monthly maintenance fee for 12 months.
Access via desktop and mobile.
Make payments of up to £25,000 per day in-app.
Apply for an HSBC Kinetic Credit card in the App and receive a decision in minutes.
Find out more about business credit cards, or more on business finance, with Bionic's guide to Business Credit Cards.
Barclays
Similarly to HSBC, Barclays also offers several different options when it comes to their business accounts. These range from start-ups, business accounts with a turnover of up to £400k, business accounts with a turnover of £400k to £6.5m, and community accounts for small not-for-profit organisations.
Its Start-Up Business account offers:
Free banking for the first 12 months, including free electronic, cash and cheque payments.
Keep track of invoices through the app.
A monthly account fee of £8.00 for Mixed Payments Plans and £8.50 for e-Payment Plans after the first 12 months.
A UK-based team of business managers to help you manage and grow your business.
Barclays claims that its business accounts come with the "tools to support and help your new business thrive".
Not sure if you qualify as a small business or a start-up? Find out What Is A Small Business with our guide.
Lloyds
Lloyds states that they have "been helping business since we were founded over 250 years ago". They offer a range of business accounts for small businesses and start-ups, larger businesses, professional practices and schools and community groups. Its Start-Up and Small Business Account includes:
12 months free day-to-day business banking for new businesses.
Dedicated support from its UK-based business management team.
Free electronic payments as well as simple pricing.
Mobile Business Banking App.
After Lloyds has received all of the required information, they state that your business account should be open within four weeks.
NatWest
NatWest offers three types of business bank accounts — a start-up account, a business account and a community account. Its Start-Up Account is available for businesses that have been trading for less than 1 year and have a turnover of less than £1m. Some of its benefits include:
No transaction fees within the first 18 months of registering for a Start-Up account.
A "time-saving" app and online banking.
The option to access an overdraft if you need it (subject to approval).
A quick online application process.
NatWest states that you can apply for this account "in as little as 10 minutes".
Metro Bank
Metro Bank has a range of accounts that have been made to suit all different types of business.
Its everyday accounts for business are either its Business Bank Account — which has been designed to support businesses with a turnover of under £2m a year — and its Commercial Current Account — which is for businesses whose annual turnover is over £2m a year.
Some of the features of its Business Bank Account include:
No monthly fees as long as you keep your balance at £6,000 or more for the whole month. Otherwise, you'll pay the monthly fee of £6.
Smart accounting software including digital receipt capture and direct bank feeds for Xero.
A Local Business Manager who can help support your business.
30 free UK transactions per month if you keep your balance above £6,000 then each payment will cost 30p.
What business bank accounts are available from challenger banks?
Challenger banks offer an alternative to the big-name banks and might even offer better perks to try and win your custom. Most don't have any sort of presence on the high street, so there's a good chance you may never have heard of some of the names below. But before they can call themselves 'banks' they must be authorised to accept retail deposits by the UK finical regulator the Prudential Regulation Authority (PRA).
Here are some business challenger banks to consider:
ANNA - ANNA Money is a business current account designed for startups, small businesses and sole traders. When you sign up for a business account with ANNA you'll be given a business debit card and all payment, invoicing and expenses are controlled using the ANNA app. The bank also offers 24/7 UK-based support along with simple, clear pricing and a pay-as-you-go option.
CardOneMoney - CardOneMoney offers two types of business accounts. A Business account for companies with an annual turnover of less than £2 million and a Corporate account for those that turnover more than £2 million. Accounts can be opened without a credit check and come with a prepaid card to make payments. Accounts can be managed online or via the app and 24/7 support is available. CardOneMoney accounts are subject to a monthly fee.
CashPlus Bank - Set up an account with a simple five-minute application. Once approved your card will arrive within five working days and you'll then be able to deposit money via bank transfer, use your card online and in-store or withdraw cash, pay bills, suppliers and expenses online. The account is then managed online or via the app and UK-based support is available.
Tide - Tide offers three types of accounts to cover businesses of all sizes. Each comes with different tiers of features and perks. The Free account is the most basic but doesn't have a monthly fee. The Plus and Cashback accounts offer additional features including priority support and a dedicated account manager, but both are subject to a monthly fee. All Tide accounts can be synched with accountancy software and can be used to send, pay, and track invoices.
How much money should a small business have in the bank?
How much you should have in reserves depends upon your business and its unique circumstances, but you should try to have at least three months' working capital to hand if you ever need it. This needs to be enough to cover stock and short-term debts owed to you, minus short-term liabilities that you owe to other people. A simple way to think about it is to ask yourself how much you'd need to survive if your business suddenly ceased trading and trading and income stopped for three months.
Although not always possible, it helps if your business can put some money aside to keep in reserve. This could be considered an emergency fund if you ever need to stop trading for any reason. Although a business interruption insurance policy might cover you for this, the coronavirus pandemic showed that there are some things that you can't always count on your business insurance for.
How to open a business bank account as a non-UK resident
The number of non-UK residents who want to open businesses within the UK is increasing.
Thankfully, it's not necessary to live in the UK to open a UK business bank account. Most banks have become a lot more flexible when it comes to the documents they will accept as proof of address.
However, it is advisable to acquire a UK residency before you apply for one, as some banks may not accept an application otherwise.
How Bionic can help sort your business essentials
A business bank account is one of those things your business needs to operate. It's one of a number of business essentials that include business gas, business electricity, as well as business insurance and business phone and broadband.
Bionic can help you find the best deals on all of these vital services and can also source the best business loans to help with anything from cash flow to expansion and growth. To find out more, give our tech-enabled team a call on 0800 084 6911.