How a former professional footballer became top telecoms agent
Meet Jake Jolliffe, one of Bionics' savvy sales team members. He tells the story of how he found a family at Bionic and explains what motivates him to help customers each and every day.
"I've been at Bionic for a few years now, I started off on the 'outbound' team and then got promoted to business connectivity" Jake tells us when asked about his personal Bionic journey.
Business connectivity, for anyone who isn't aware, is anything a business uses to keep in touch with clients and customers, such as business phone, broadband, VoIP and mobile. Jake found that he thrived on providing SMEs with more information about the range of connectivity options open to them, and how getting the right systems in place can make their lives so much easier.
But Jake didn't always have a career at Bionic in mind, he originally had a whole different path planned out.
"I was originally pursuing a career in professional football. I've been playing football since I could walk but at 18, I had to stop due to multiple injuries, so I started looking for another job."
"A friend of mine worked in sales at Bionic so they kind of got me in, I'd never done this kind of work before, so it was quite daunting in the beginning."
So, how did Jake find the first few months being thrown in at the deep end?
"At first, it was a little draining and difficult, in the 'outbound' calling section you're often speaking to customers who aren't interested in whatever you have to say, but I persevered and when I got promoted to the connectivity team, I felt I was actually helping customers who benefited from the call rather than cold-calling."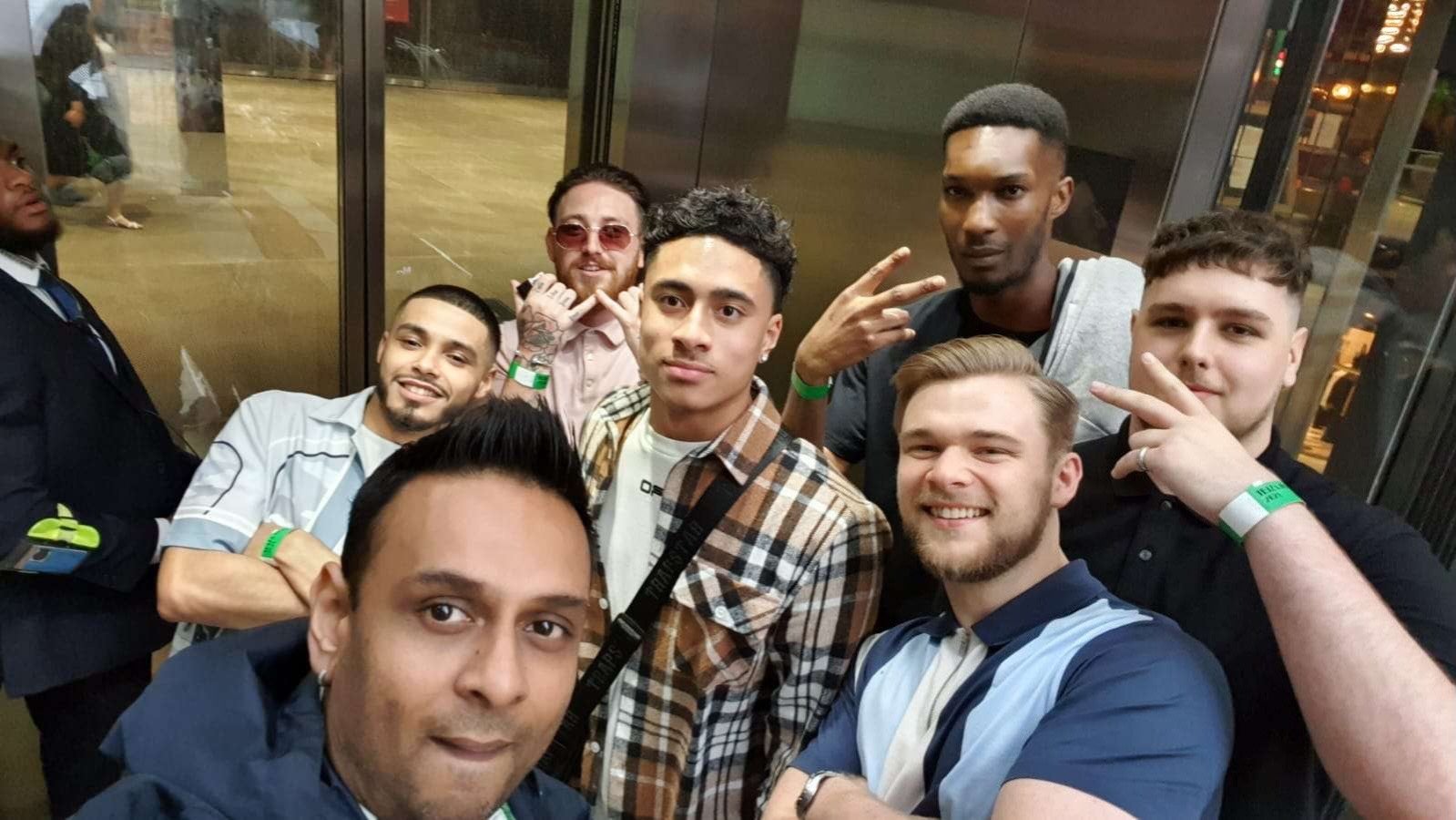 A competitive streak
Jake learnt to thrive and his unique background in competitive sport made him a real team player and motivated him immensely.
"Personally, my own competitive nature motivates me. As a footballer, I've always had that streak. If I'm not at the top, doing my best then I'm not happy."
He adds "But the team also motivates me, I'm blessed that I'm close with my team inside work and out so everyone's at ease. There's a real family feel to working at Bionic."
So, what does a typical day look like for Jake and the connectivity team?
"I usually get in about 8.15am, then we have a company meeting to discuss the day, the phones go on at 9am and the leads come in, so we're answering calls and taking customers through the Telco journey."
Talking up the team
And what has Jake's most interesting customer story been, has he endured any horror stories or standout savings?
"There have been lots of interesting customers" Jake laughs "but the best stories are the ones where you feel like you're genuinely helping the customer."
"My most memorable story was quite a big customer and I managed to save him £7,000 over five years, you get a real sense of achievement when you do something like that. When you get that 'thanks' from the customer as well, that really makes you feel like you've done a good job."
Jake cites his team members as the best thing about his role, saying that they work hard to motivate each other each day.
"The best part of my job is definitely the team I work with, lots of people out there are unhappy with their jobs so to come in to help the team and be speaking to customers each day is great. There are so many opportunities to learn at Bionic."
He also says there's a real different feel to Bionic and the collective team's work ethic really sets them apart from other comparison companies.
"I think there's a difference with Bionic, we're very personable and we have very genuine pitches, the main thing is to ask the customer what they actually need. It's important to think about what you'd want from a call if you were the customer."
"Lots of sales jobs can be very pushy or sales-focused" he added "but Bionic are very much customer-focused. Everyone's so nice and there's a casual, easy-going vibe so it's great to be a part of that."
"Everyone is on the same wavelength, there's no hierarchy, Bionic makes sure everyone is winning."
If you'd like to know more about Bionic, business connectivity or how Jake's team can help your business, head over to Bionic.