Landing the perfect job in imperfect circumstances
Bionics' Content Journalist Chloe Bell tells us how she landed her perfect job in imperfect circumstances and why she's excited about creative direction and career progression.
Raring to write
My love of writing has always been a fixed part of my personality. When I was young, I'd always be jotting down little stories about magical places or swashbuckling pirates, I'd illustrate the ramblings, make them into little books on Microsoft Word and give them out to my family to read (whether they liked it or not!)
This passion for writing stayed with me as I floated through school and sixth form, studying English Literature as one of my A-Levels. I then went on to secure a place at the University of West London on a Broadcast Journalism course where we learnt everything from journalistic law to how to produce a radio show.
After finishing my studies, completing my dissertation on the struggles women face in journalism, I graduated with a 2:1 but was unsure where to head next, the wide world of writing was a daunting place.
Despite my love of everything word-based, I didn't actually put my degree to effective use until a few years later. Whilst studying, I'd been working as a receptionist in a doctor's surgery, so I took on more hours after I finished university and stayed there for a couple of years.
After a sudden panic one evening, the realisation that I wasn't using my writing skills daily abruptly dawning on me, I started to apply for jobs in a frantic flurry and eventually landed a role as a junior journalist on a local paper a few months later, just before my 23rd birthday.
I immersed myself in my newfound career. I loved getting out there and telling people's stories and going to wherever the day's news took me. But I was made redundant when the paper got taken over, and it felt like I was thrown back to the drawing board.
After temping for a while at Sea Containers in London as a media runner, I secured my next job as a Content Manager at the education startup company RealiseMe.
But that's when the real turbulence hit. Covid engulfed the UK the year after, and I was furloughed for a few months but subsequently let go in May 2020 as the company crumbled.
I threw myself into applying for jobs yet again but after a few disappointing interviews, I was feeling downtrodden and decided to take some time out to work on my CV, freelance as a content specialist and work on a few projects that I'd put on the back-burner, one of which was the travel book I'd started writing the year before.
After a few flaky freelance clients and even more learning curves, I bounced back in November. I was finally in the right headspace to start applying for full-time jobs again and that's where I stumbled across an advert for a job at Bionic. They were looking for a Content Journalist and I remember flicking through the job specifications thinking:
"This is it. This is my ideal role."
I carefully worked through the application and was delighted when I was offered a virtual interview shortly after.
I then had to complete a mini content project which involved coming up with a theme and producing three types of content around it. I decided to submit a podcast, a magazine article mock-up and some social media graphics based on why you should shop small at Christmas.
I actually really enjoyed working on the project and it gave me a chance to show my creativity and skills, something that I hadn't been able to do in a lot of the other job applications.
I was invited to take part in another video interview and just before Christmas I was notified by the recruiter that I'd landed the job.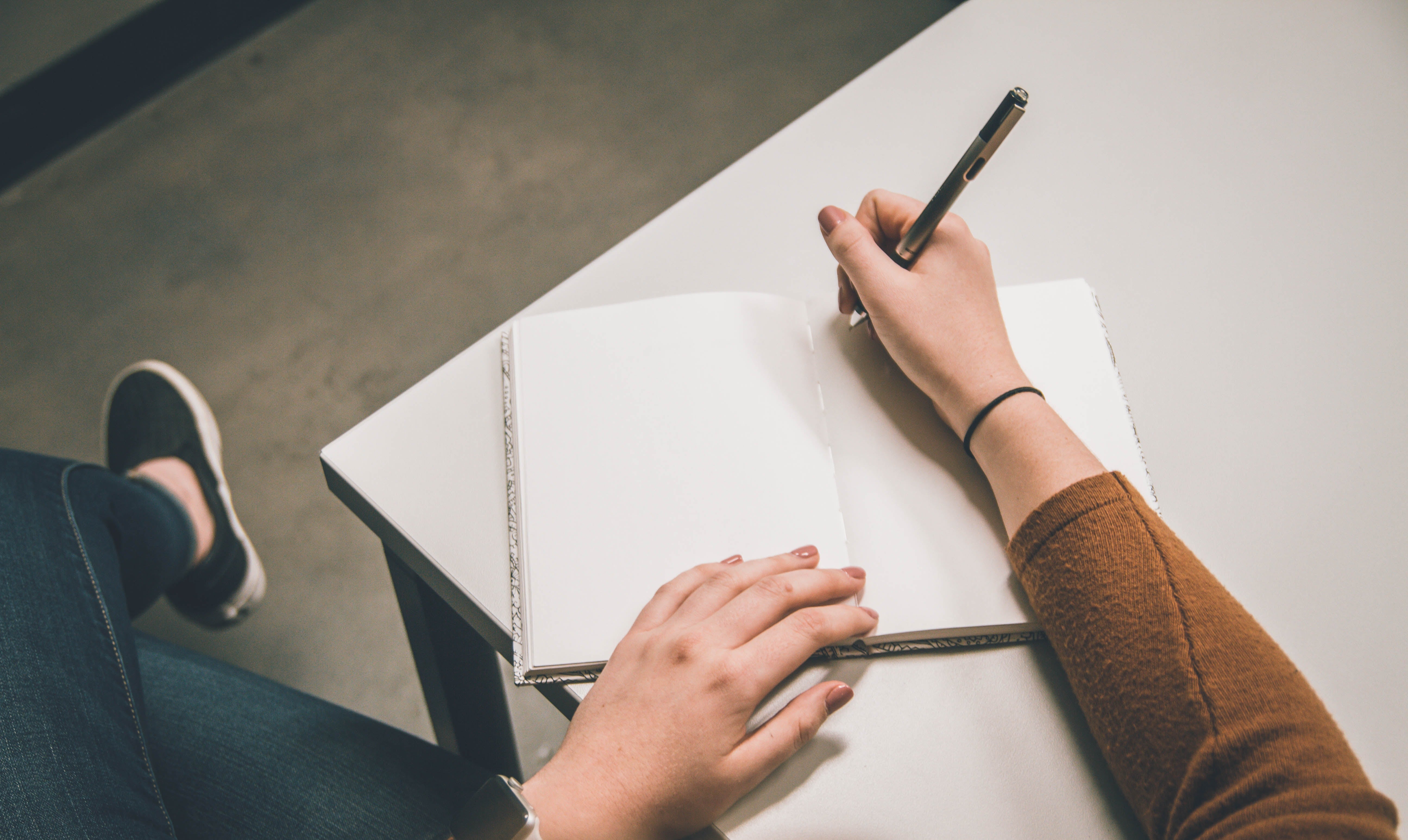 Fresh first starts
I started working at Bionic on January 11, 2021 - excited about the role and eager to get stuck in. I'd been sent my new work laptop, told how to log in and sent preparation emails with timetables to let me know how the induction would run.
I joined the virtual full day induction at 9am sharp, raring to go but although my onboarding process was well thought out and informative, it was a little daunting.
I'd never been part of an online induction before, and I wasn't sure what to expect. Luckily, everything was incredibly easy to follow, the presentations from each team were engaging and fun and I logged off that evening feeling like I'd learnt so much already. I couldn't wait to start properly.
I got to learn about each part of the business and see how each team slotted together to work. We heard from HR, took note of what the IT department said and got introduced to Bionic as a brand.
That entire day was set up really well and I found it really useful, as a new starter I already felt welcome and part of the wider team and there was a real sense of unity I've never experienced in other jobs.
Moulding the role into my own
Over the next few months, I began to learn more, revelling in every little quirk of the job. I met everyone on the Brand and Marketing team and their help has made my transition so much smoother. I love seeing how everyone works together as vital parts of the same SME-orientated machine.
My job includes interviewing business owners and telling their small business stories, as well as taking care of social media posts on Twitter, Facebook, LinkedIn and Instagram. I also help out with CRM - writing targeted emails to keep customers engaged with the brand - help produce content ideas with the rest of the team, and write up guides and blogs for the website.
But I've found it's the kind of job that really lets you mould it into what you want and the team encourages you to be as creative as you can, so my duties are not limited to that list.
Already, I've found my time at Bionic to be incredibly rewarding and love how each day is never the same. I enjoy learning new things and I'm constantly developing my skills; discovering the importance of SEO, writing engaging subject lines for customer emails or getting the hang of our publishing system, the role is constantly shifting and shaping itself into something I'm proud to be a part of each day.
The most exciting part of the job is getting to speak to so many interesting people though, and that's what drew me towards a career in journalism in the first place.
I've told the stories of every SME from catering companies to coffee shop owners, from label makers to holistic therapy practitioners.
Covid caused a creativity spike and I've been able to speak to tarot readers, bakers, florists, graphic designers, back garden barbers and everything in between.
I'm looking forward to seeing how my role can further morph and develop as I continue to tell some fantastically inspirational SME stories.