Bionic's customer stories
Being a Bionic business is about more than simply getting a great deal on business essentials - it's about working more intelligently and using technology to empower your people - saving time, money and increasing productivity.
Thousands of businesses like yours are already working smarter, and we've made it our mission to help others be Bionic. And to illustrate just how easy it is, we caught up with a number of Bionic businesses from across all industries to hear their unique stories and insights.
Flat Cap Coffee
Since launching in September 2019, it's been go, go, go for artisan coffee suppliers The Flat Cap Coffee Roasting Co, bagging five business clients and lining up a heap more along the way.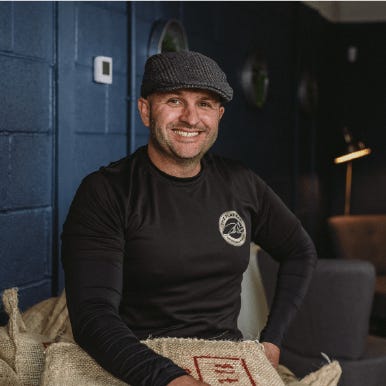 So it's hard to believe that just three years ago, co-founder Mark's life was at rock bottom after being discharged from the Armed Forces with Post Traumatic Stress Disorder (PTSD).
Find out more about how Mark went from rock bottom to business success.
Hargreaves of Buxton
If you've never had the chance to visit 154-year-old high street institution Hargreaves, let us set the scene…
Situated in the pretty spa town of Buxton in the heart of the Peak District in Derbyshire, a handsome shop front leads into space brimming with contemporary and classic design pieces – these tea rooms have the latest designer chair the Insta pack will love, to crystal-cut Champagne flutes.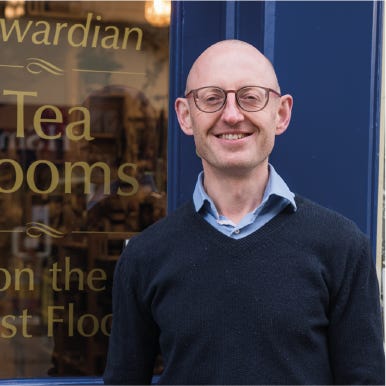 At the back, sits a cookshop filled with the latest in high-tech gadgetry, and upstairs, sits an Edwardian tearoom, which oozes old-world charm and rightfully has its own Instagram page #hargreavesedwardiantearooms.
Find out how Hargreaves has blended old and new to become a destination store that's as popular with tourists and out-of-towners, as it is with locals.
New Moon Holistic Therapies
Alison has been running a complementary therapy clinic from her home in Nottinghamshire since 2016. Working alone, she offers clients a range of treatments, from reflexology and Indian head massage to Reiki, ear candling and Rose quartz hot and cold stone therapy.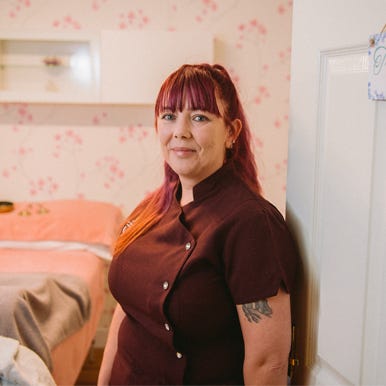 Step into her tranquil therapy room, with its soothing music and calming aromas, and you're suddenly a million miles away from the daily grind and its accompanying stresses and strains. However, it was a mundane prang on the road that initially put Alison on the path to enlightenment.
King and Eastland Upholsterers
You name it and, over the 38 years they've been in business together, master craftsmen King and Eastland have covered it: contemporary three-piece suites to antique Chesterfields – with your odd classic car thrown in for good measure.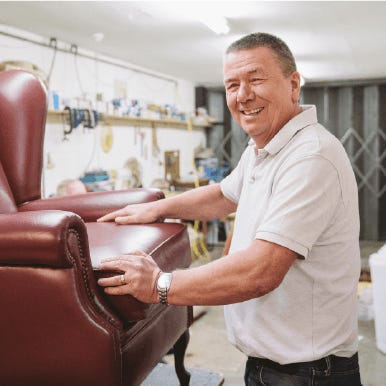 "There's no average day," says Kevin, of the business, based in Horsham, West Sussex. "We get a real mix of jobs. New furniture, old furniture, family heirlooms, Nan's old chair.
"We even re-upholstered a 1904 Cadillac once. Our passion is restoring pieces to their original beauty and our motto, if you like, is 'If it's been covered, we can cover it. And sometimes if it hasn't been covered, we can cover it.'
Find out why Kevin and Alan pride themselves on giving as much care and attention to modern pieces as they do vintage furniture.
Millers Yarns & Crafts
Having the courage to get out of the rat race and set up your own small business is a #LifeGoal many us share, and Ann Hurley, owner of Millers Yarns & Crafts, is living proof that when you take the plunge it really can be all it's cracked up to be.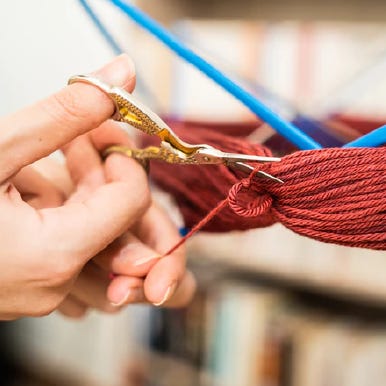 Ann's shop, a craft-lover's paradise - brimming with wools, yarns, and anything a keen crocheter, knitter or busy sewing-bee could want – celebrated its grand opening on 1 August 2019 and has been a popular addition on the pretty high street.
Find out how, in just a few short months, Ann went from working her socks off in an exhausting corporate role to opening her own start-up. Read more, here.
All UPVC
All UPVC's smart showroom and HQ is based in Lennoxtown, near Glasgow – and since opening in 2016, MD Kevin Cameron and his staff have established themselves not only as master-fitters, but also as thoroughly nice people.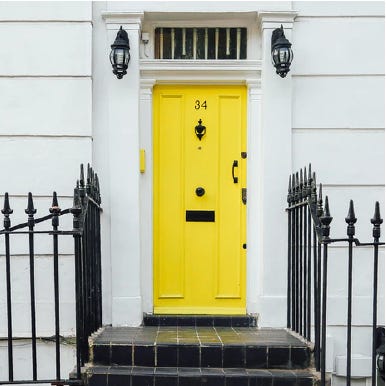 You can't move for 5-star reviews on the company website, each one singing the praises of the team and their skills – with many name-checking Kevin, like he's an old friend.
Here's how to build a company that not only does the job brilliantly but does so with a smile, to leave customers shouting about it from the rooftops, for all to hear. Find out more.
How to be Bionic
If you want to know more about being Bionic, our tech-enabled team are on hand to find the best deals on business energy and broadband, or to help make sure you have exactly the right business insurance in place to give you the peace of mind that you're covered, should the worst ever happen.
To find out more about Bionic's business essentials, check out our business energy guides, business insurance guides and business connectivity guides, or give us a call to speak to the team.
Alternatively, leave your postcode at Bionic.co.uk and we'll get right back to you.