Introducing Whiskers and Cream! Your new favourite coffee spot
Bionic had a candid chat with Kay Allen, who is the proud owner of a popular cat café in London. We found out all about her posh afternoon teas with a very furry difference.
A cat-centric career change
You'll find Whiskers and Cream situated on a bustling North London street, nestled on Upper Holloway Road. From the outside, it may look like your average latte spot, somewhere to grab a cuppa before dashing back into the buzz of the city, but the concept behind this business is so much more. It promotes relaxation, it's a place to kick back and chill out. A contrast to the rush outside its doors.
Cat cafés, for those unfamiliar, have become increasingly popular over the last few years. It gives feline lovers a chance to order a sweet treat, enjoy a coffee and cuddle up to some lovable cats.
"I used to be a senior psychiatric nurse manager in the NHS" Kay details when we quiz her on her inspiration for setting up the cat café.
"I'd decided when I turned 55, I'd have a career change as my job was very stressful." She tells us "But I reached my 55th birthday and realised I hadn't got a move on with my plan. I reflected on how little time I had to change career."
She continued: "I was going on holiday to the Lake District at the time and spent some time with friends on the way. Unbeknown to me they'd booked a slot at a local cat café. It was a concept I hadn't heard of before and the seed was sown! As a cat lover with a love of baking, I thought this was a dream venture for me." Kay finishes with a smile.
And so, the idea behind Whiskers and Cream was born and flourished with a lot of hard work and dedication from Kay and her team. It's now a popular visit for locals and tourists alike and Kay loves what she does.
But why does Kay think cat cafes are so popular nowadays? She says lots of people adore pets but just don't have the space or time to look after them. These specialist cafes let you cuddle up to the cats and enjoy their company, but there's less pressure and responsibility.
"People either aren't allowed, can't afford or don't have the space for pets, particularly in London." Kay tells us. "In a cat café, customers can get some cat love, relax at Whiskers & Cream and leave all the worrying to us."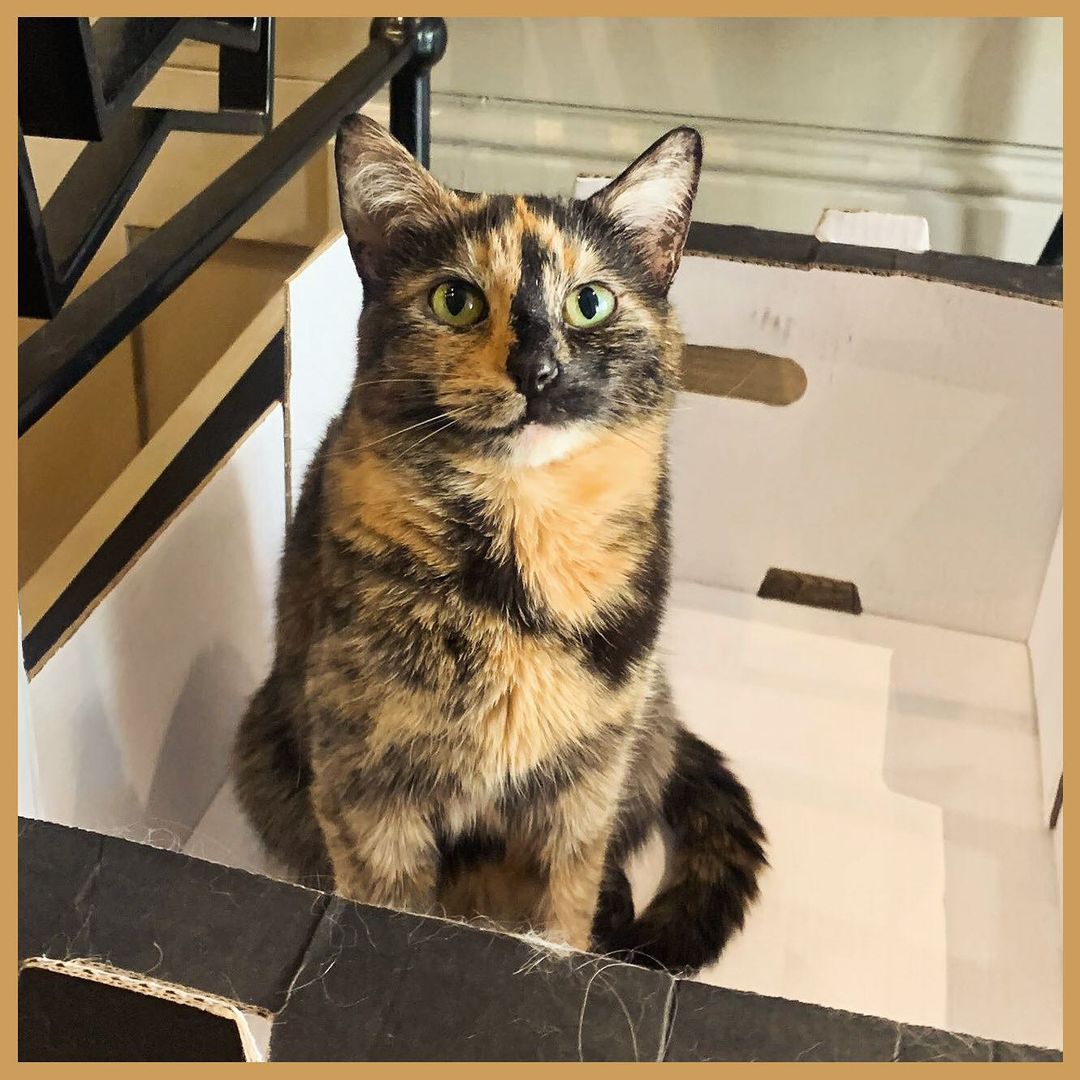 Setting up from scratch
Bionic asked what Kay's biggest achievement has been since she set up her fantastically feline business back in 2018. She says setting off on a completely different career path and overcoming initial premises issues was tough but she's glad she never gave up.
"I think the biggest achievement was setting us from scratch" Kay enthuses "The building we wanted as our premises was a wreck; it was damp and hadn't been used for over 20 years." She recalls, continuing:
"Then I had rogue builders and the refurbishment took six months when I was originally told six weeks. I had to get a second set of builders to finish the work, and this put me way over budget. However, despite all the issues, we opened in late 2018 and gradually built the business up over the following year."
Other than initial teething problems setting up, Kay said Covid inevitably threw another spanner in the works.
"The biggest struggle for us was common to many businesses, both new and established. We had to close for a total of 12 months during Covid and would not have survived without the grants and crowdfunding." She ponders, adding:
"We had hardly any reduction in costs because the cats had to remain at the café and we needed to pay for heating, cleaning, cat food, litter, and vet bills. However, my staff stayed loyal throughout and supported the upkeep of the café. They spent time with the cats to keep them happy and socialized too."
Although Kay loves running Whiskers and Cream and comes into work with a smile plastered on her face each day, she told us about her biggest pet peeve as an SME owner.
"My biggest pet peeve is members of the public who expect cats to be awake all the time. They complain to staff when some of our cats are asleep during their visit." She explains."Also, people who feed the cats human food despite being asked not to. This is so important because it can make them very sick."
A Luxury Experience
Kay enjoys coming up with fresh ways to ensure her customers are having a blast. In particular, she focuses on the food and beverages she stocks. As a result, she has transformed Whiskers and Cream from just another pet café into a luxury spot for cat lovers to enjoy themselves and not scrimp on quality coffee, teas and hot chocolates.
Whiskers and Cream offers a bespoke afternoon tea called 'The Whiskers and Cream Delight,' there's also an extensive range of vegan, vegetarian, kids, and gluten free options. They offer 'build your own sandwiches with a whole host of toppings as well as a selection of scrumptious cakes including; lemon drizzle, fresh banana bread, chocolate brownies, warm cookies, scones, and chocolate orange cake.
For drinks, they have every type of coffee, from cappuccino to lattes and black, herbal, and loose-leaf teas. Plus, if you fancy an alcoholic tipple, they've got beers and wines on offer too.
"I try to source locally produced food" says Kay, speaking about the wide selection the café has for customers.
"Our bakeries, tea importers and hot chocolate producers are all London-based. In fact, our coffee roaster is only half a mile away. The standard has to be excellent though, otherwise I don't use them." She finishes.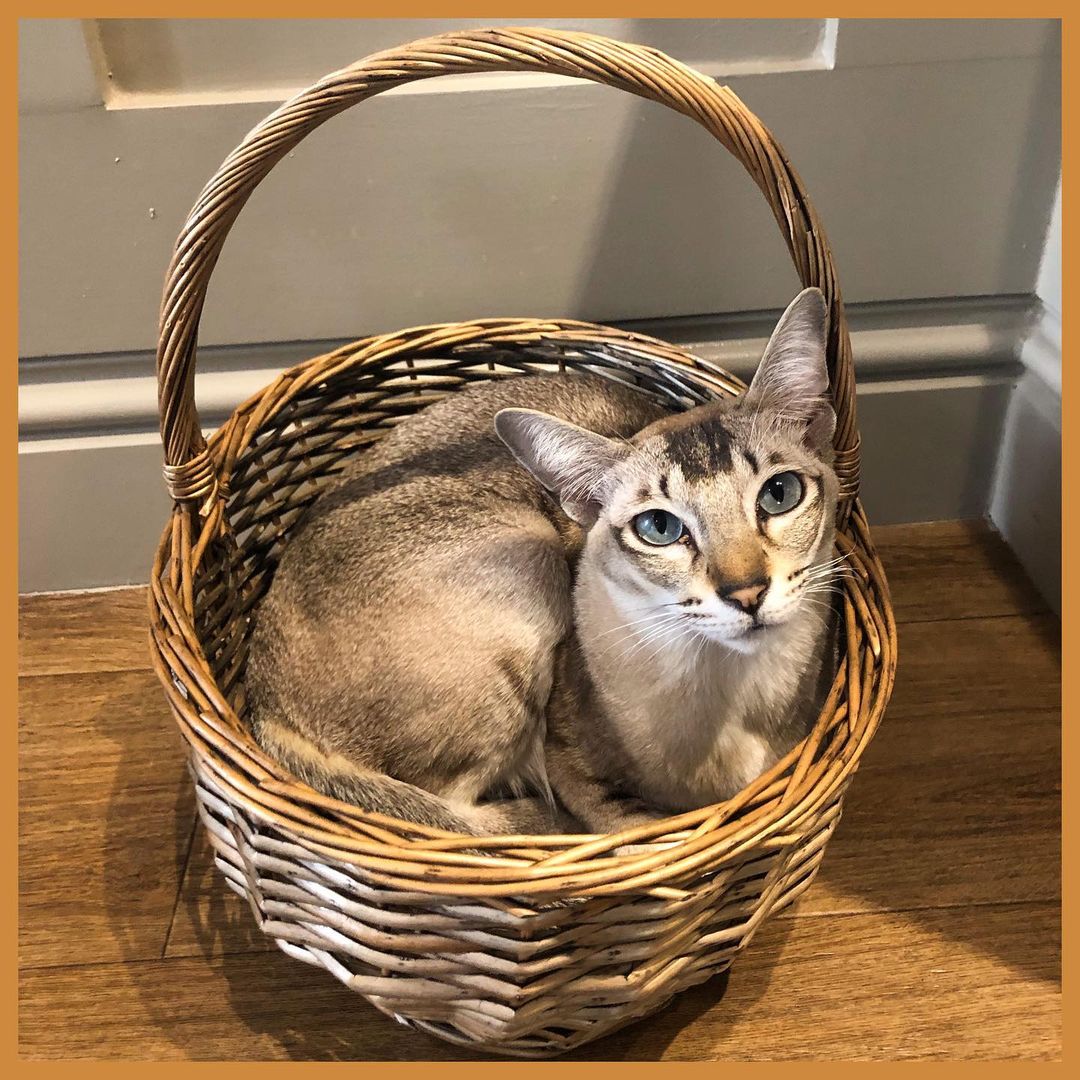 The Tabby Team
Although Kay thrives on making her customers happy, she says the real stars of the show are the furry friends who prowl the café.
"The cats are the best part of running this business. They can lift your mood on the darkest days and overall, the customers are so friendly and happy." Kay tells us.
She says the cats keep her staff motivated on a daily basis.
"Our staff love the cats; they keep them motivated in what can be a challenging role when we are busy. We have a 'family' atmosphere and staff support each other. We all get along." She thrills.
Bionic was curious to learn about the cats and their different personalities. Excitedly, Kay told us they have a whole gaggle of felines at Whiskers and Cream. There's Jack and Jasper, two cat brothers from Nottinghamshire, Oscar, the youngest addition, and Vanilla who is the 'dad' of the group. Then there's affectionate Archibold, Amelia the tabby, mischievous Beatrix (also known as Trixie), Mollie-Rose from Kent and rescue cat Winnifred.
Taking care of all these cats on a daily basis ensures no day is ever boring. Bionic asked what the funniest cat encounter for Kay has been so far.
"There have been a number of funny encounters!" Laughs Kay "Trixie loves to get inside customers jumpers and clothes. When they want to get up to leave, she grumbles at their audacity to disturb her! She loves milk too. She's learnt if she knocks the milk jug over, staff will run for the cloth giving her she has time to drink from the table!
Kay carries on: "Then there's Jasper, who loves to get in children's buggies, he would leave with them if we didn't coax him out with treats! Jack loves water, we used to have a pool, but he loved to put his paw on the edge and tip out all the water. Oscar has been known to steal scones from the hands of customers too."
Making pawprints on the future
So, what are Kay's big plans for Whiskers and Cream? She can't wait to build the business up further and enjoy even more success in the coming months.
"Developing Whiskers & Cream and working in partnership with community groups is definitely something I'm really excited about in the future." She enthuses.
She plans on making the business stand out, highlighting its quirky nature and educating customers about felines. To round up, Bionic asked Kay what her favourite breed of cat is, and she was momentarily stumped for an answer.
"That's always a hard question to respond to because I have a different connection with each of the cats at Whiskers and Cream and my cats at home." Kay laughs.
"They all have different personalities and breed traits, plus we have more non-pedigrees than pedigrees. However, the biggest personality is probably Oscar our Tonkinese. He is loud, proud and loves attention. He has a huge personality and requires so much attention, you can't help but love him!"
If you'd like to meet Oscar for yourself or make friends with any of the other resident kitties at the café, check out the Whiskers and Cream website or drop in for a coffee to see what they're about.
How to cut business admin and save time with Bionic
Sorting business essentials can be a hassle, but making sure you're on the right deal for business energy, phone and broadband can be a quick way to save money. The good news is that the team at Bionic can save you the time and hassle of comparing business essentials and switching.
We can also help with business insurance and business finance.