Treats all round for this pup business
For anyone who hasn't heard of a dog meetup, you (and your pet) are in for a doggy treat. To celebrate National Pet Month this April, Bionic spoke to Marcus Ackford who runs the Pup Up Cafe, a pop-up event business that encourages your furry friend to make pals of their own.
From French bulldogs and pugs to dachshunds and Pomeranians, the Pup Up Cafe was created three years ago to help dogs interact with their own breed and socialise.
Owners simply head to Pup Up's website, choose the closest event targeted to their breed and swipe up some tickets. Dog lovers then turn up at the event with their pooch to enjoy a cuppa and share tips with like-minded owners while their puppy pals have fun with new friends.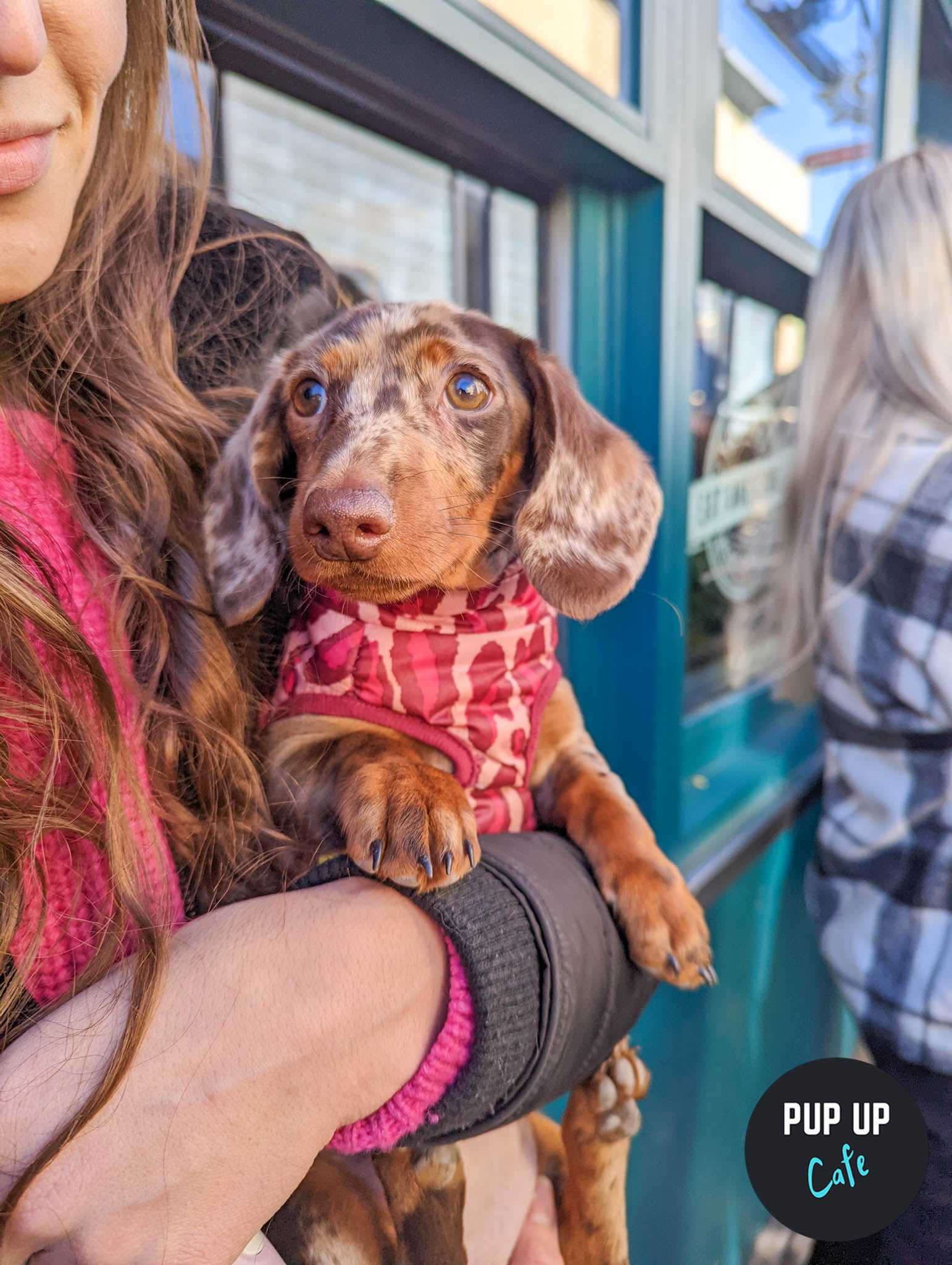 Pups away for this business
"I started the Pup Up Cafe about three years ago, and the pun is still going strong" laughs Marcus when Bionic asks how long his business has been running.
"I've been working in the event sector for the last ten years, but I always wanted to get into the pet industry. So, a few years ago I decided to try mixing my love of events with dogs" he continues.
Marcus and his team are always busy planning and putting on unique events for specific breeds around the country, all held in dog-friendly venues. One weekend they might be organising a meetup for dachshunds in Edinburgh or Sheffield, the next they may be flitting to a pug packed event in Bath or London.
At each event, owners will find unlimited pup treats, photo opportunities, ball pits, props and even prizes if you dress your dog up to the nines. There are also perfectly prepared 'puppuccinos' (espresso cups full of whipped cream) for hungry hounds to enjoy.
Bionic asked how the Pup Up Cafe is celebrating National Pet Month this April.
"Every month is pet month for us." Marcus tells us "We all love dogs - I mean I think you have to in order to work here. We have office dogs, one regular who's there every day and lots of dog visitors."
Marcus added: "We even have tipis for the office dogs and hydration stations. We're very pup friendly. But to celebrate pet month, maybe the dogs will be treated to some extra special bow ties or something like that!" he laughs.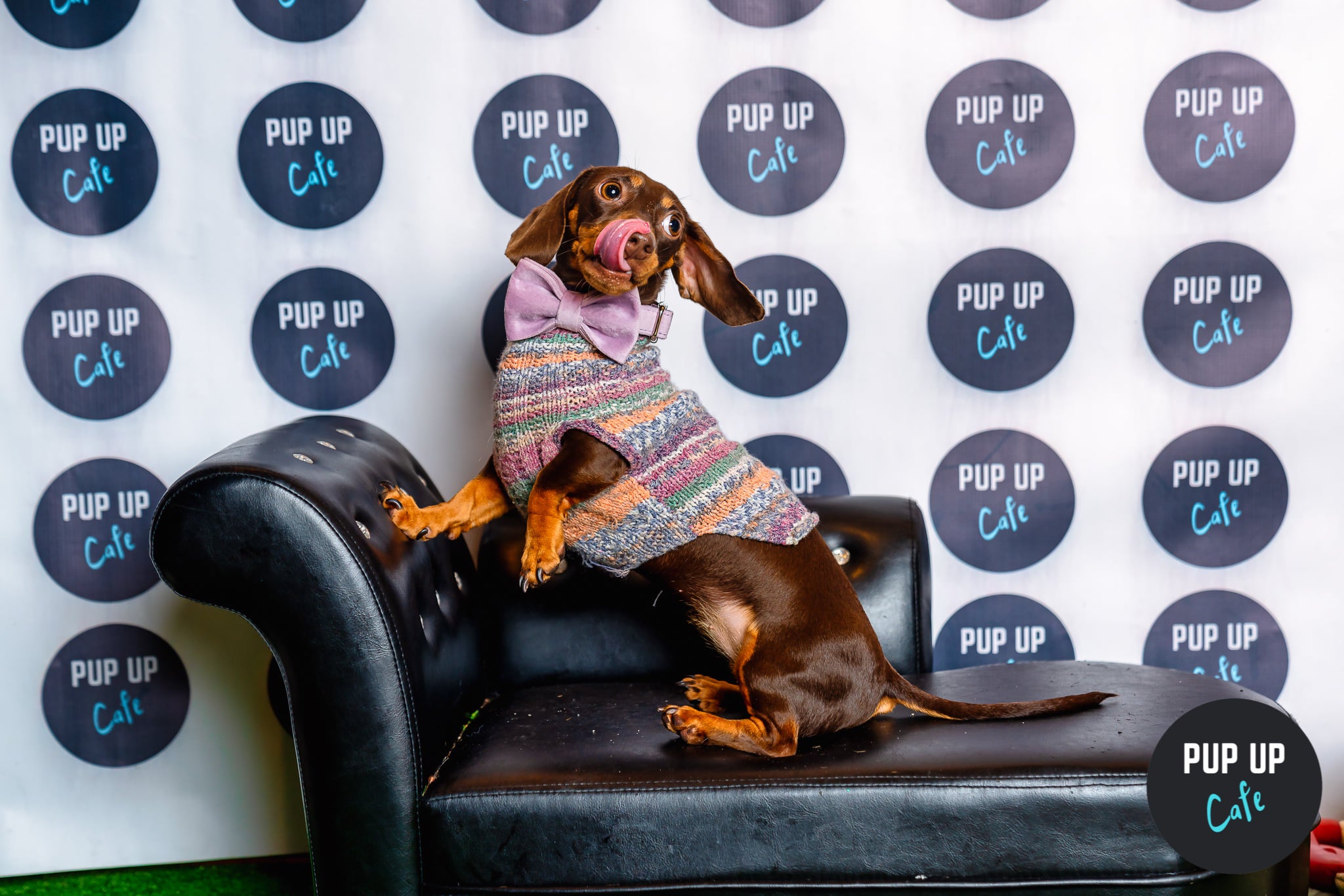 Festival power
Setting up fun events is what Marcus does best, and he loves to see owners and pets enjoy themselves together. This year though, the Pup Up Cafe is planning an even bigger party to celebrate the summer.
Marcus tells us this September will see a special 'Pup Up Festival' held in Devon. This larger-scale event will combine all the fun from the smaller meetups as well as a whole load more puppy antics including 'The Doggy Olympics,' where pets can compete against each other in fun games.
There will be specialised food and drink for your pooch, including 'puptails', 'woofins' and 'dognuts' plus lots for humans to do too. With no shortage of trade stands, informative talks from pooch experts and live music, there's lots to get stuck into.
Marcus says he loves how the meetups bring dogs together, but he's also proud of how well the events unite owners too.
"It's great, the events really bring local communities together and of course, the dogs get to have fun," he says.
"We host events for different breeds, but each breed is so different, so each event is too. The dachshunds get on so well and love playing with each other, but the cockapoos are all about humans and getting attention from them."
Out of curiosity, Bionic asked what Marcus' favourite dog breed is.
He ponders "I mean I should really say dachshund because that's what ours is at home, and he's great, but I'd love a husky too when we have space for one!"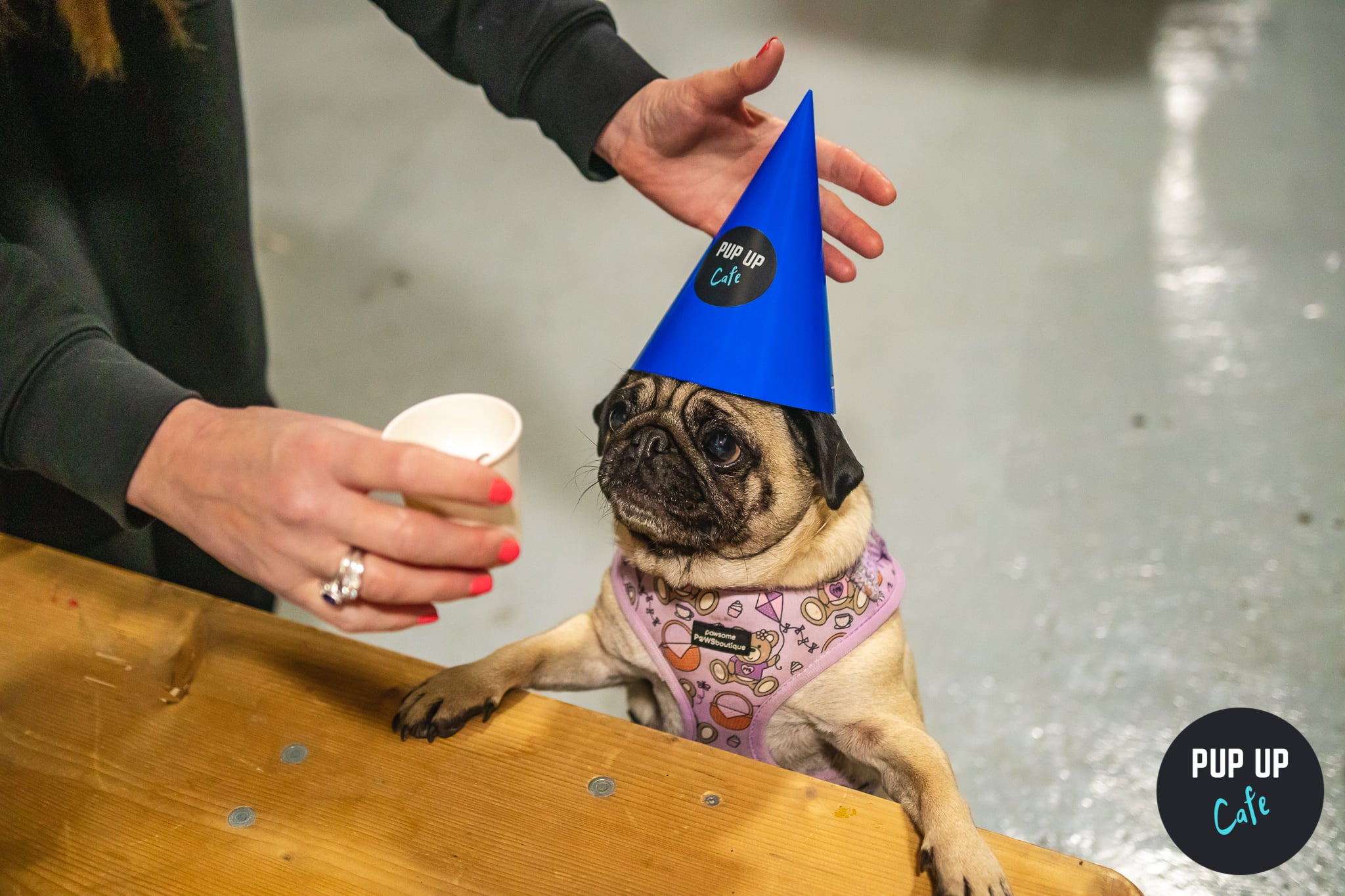 Pawfect advice
Apart from the dogs, Bionic asked what is the best thing about running the Pup Up Cafe. Marcus replied that a good work/life balance is vital for him and his staff. He cites it as one of the main reasons the team works so well together and is passionate about what they do.
"Work/life balance is really important for me." says Marcus "I always say to our team as long as the work gets done, we don't mind where they do it from."
He continues: "Whether that's from a beach or if they just want a lazy day on the sofa, as long as the work is done, it doesn't matter. We have unlimited holiday days at the Pup Up Cafe and it really makes people want to work and give this business their all."
Marcus has dog bowls of future plans. He says moving forward, his main objective is to support local businesses and help family and friends achieve a better work/life balance too.
"We're just excited to meet more dogs, host more events with more breeds. That's always been the focus for us." He tells Bionic.
"But supporting friends and family and their work/life balance is important to me too." Marcus adds.
"For example, my mum would love to run a few cockapoo events when she reaches retirement, so it's all about helping our family and friends adapt to a better balance while supporting them and helping them do what they love." He enthuses.
Marcus believes in his business and his happy customers (both humans and pups alike) are proof of this. But there's something different about the Pup Up Cafe, the team's passion for their furry friends really shines through.
"I think what's unique about us is how widespread our events are." Marcus says, "A few years ago, there were a few local cafes running their own dog-friendly days, but there weren't really any businesses like us who organised events on a national scale." he finishes.
Marcus said that society's changing attitudes to pets make businesses like the Pup Up Cafe increasingly popular, but sometimes the hard work that goes into organising an event can be overlooked.
"Dogs are a member of the family now. I think back to when I was at uni and we'd go clubbing or we'd go out and obviously leave the dog at home." He remembers. "Now i'd much rather go to events I can bring my dog to, something they can enjoy."
He said: "I think the biggest thing for me is sometimes you can put on these events and people don't necessarily see all the hard work that's gone into it."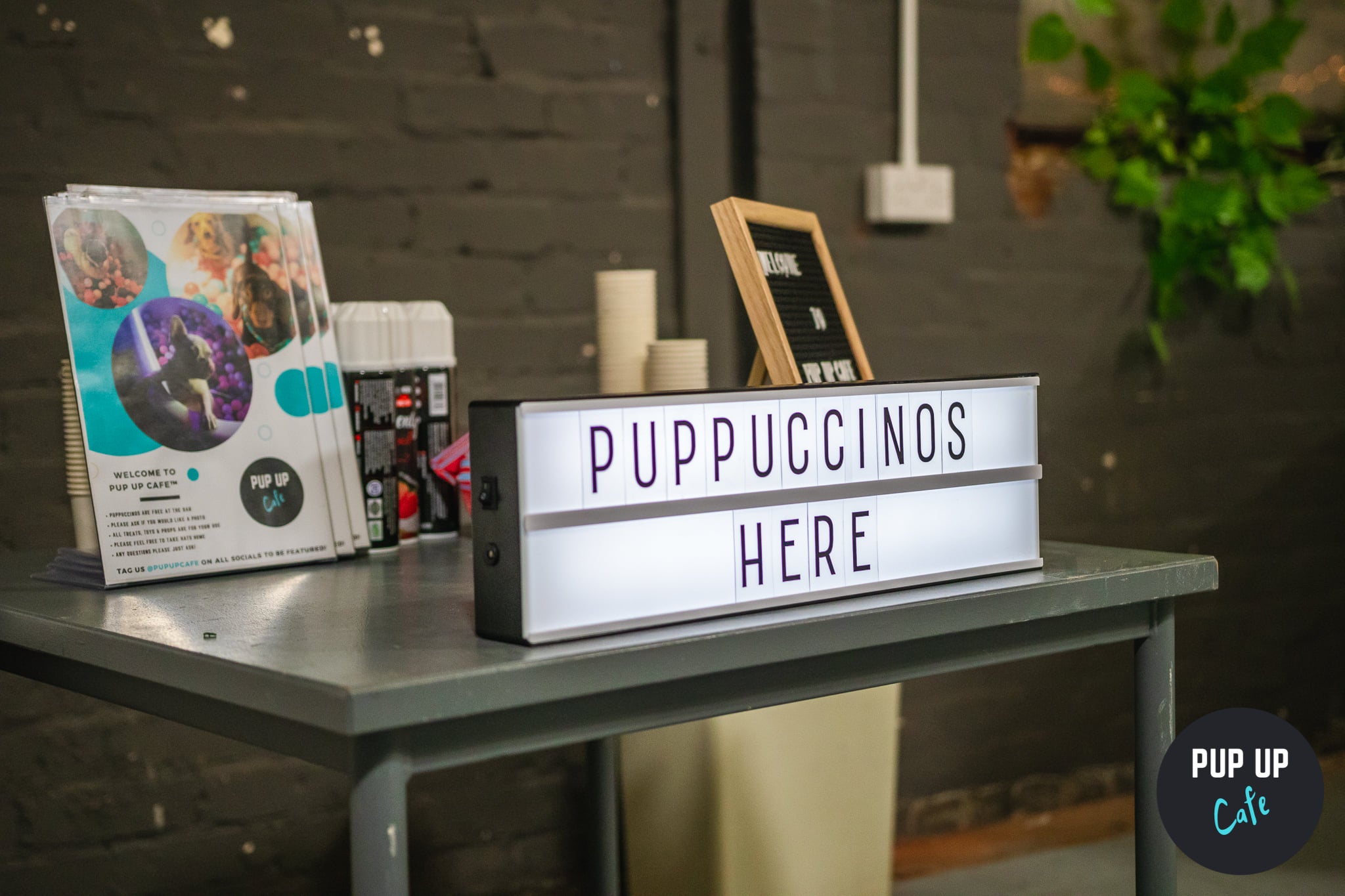 Shopping small
Marcus is proud to be a small business and is passionate about shopping locally. He tries to find smaller companies to include as traders in his events as a way to show support.
"We always try to choose local when we can, we pick local dog businesses to set up stalls at our events, and they're all really great people. Marcus tells us eagerly.
"I think it's important to shop small, me and my partner always try to support local businesses. Especially after Covid, the events industry was completely demolished but so many other businesses suffered too." he adds.
Marcus says these smaller businesses inspire him every day; the ones who built themselves up through hard work and know what they want to achieve. Ones who aren't in it for the money, but for the love of what they do.
"Businesses that stay small and successful inspire me." He answers when Bionic ask him what kind of businesses he looks up to.
"Lots of businesses think growing bigger and better is the only way to be successful, but it's actually the opposite for me"
He continues: "I think its inspiring to run a small business and know when to stop to keep it small and more personal. We never want to be employing 10,000 people. We wouldn't personally enjoy running a business like that." He says.
To see what events are coming up this summer, you can take a look at the Pup Up Cafe website and book a fun-filled day out with your furry friends.